What Should You Wear to Celebrate Thanksgiving? Check out This Outfit Inspo From TikTok
Trendsetters on TikTok have been posting cute ideas about what to wear while celebrating Thanksgiving this year. Here's some fashion inspo.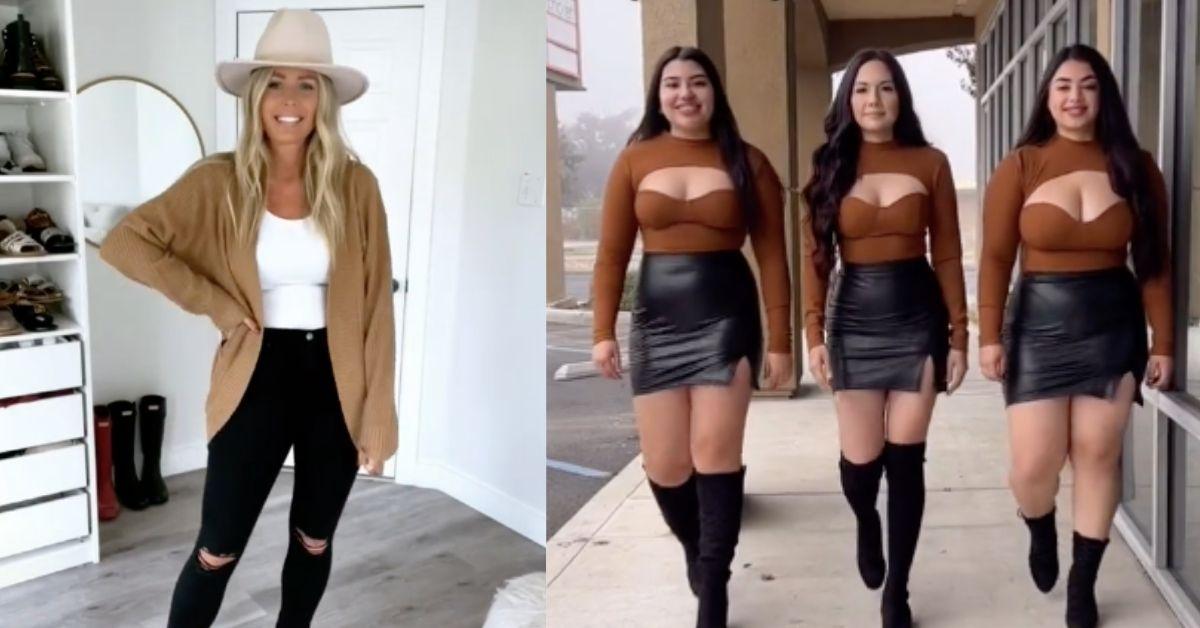 Celebrating a holiday like Thanksgiving is special because it's a great time for people to reconnect with their loved ones. Any excuse to take a break from work to bond with friends and family is usually considered a plus! After Thanksgiving menu items have been planned out, from the turkey to the mashed potatoes, the next thing we have to worry about is what everyone plans to wear for the festivities.
Article continues below advertisement
Trendsetters on TikTok have been posting cute ideas about what to wear while celebrating an awesome holiday like Thanksgiving. Here are some fun and fashionable options to consider.
TikToker @TheSueStyleFile came up with some cute Thanksgiving outfit inspo.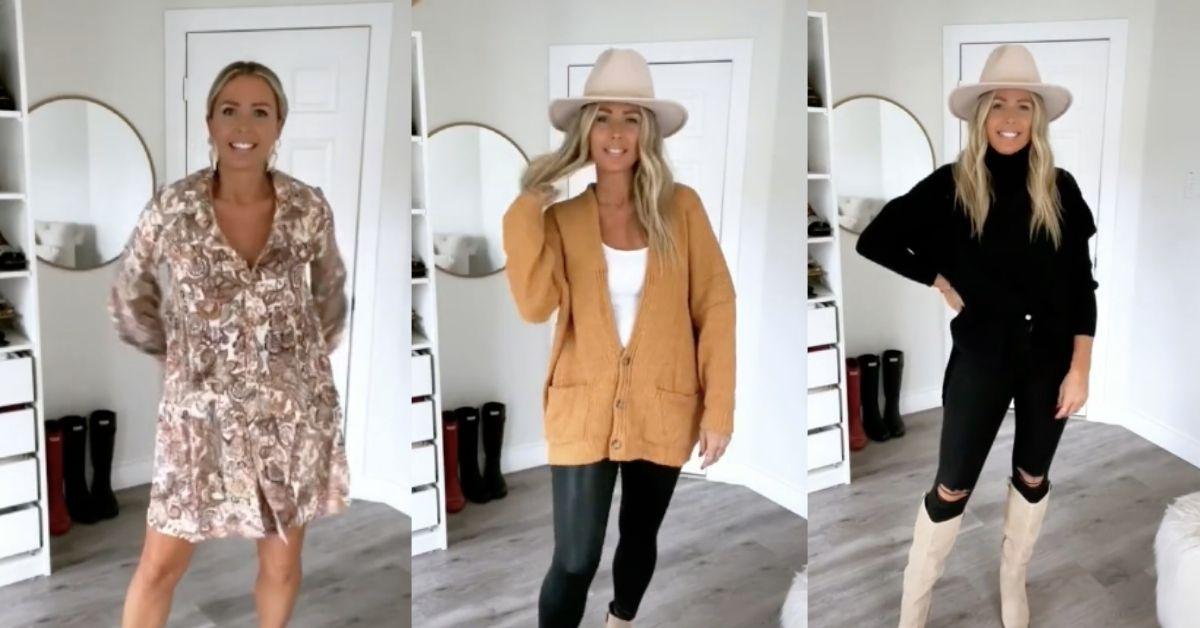 One user on TikTok named @TheSueStyleFile uploaded a video with a bunch of trendy ideas. The first outfit is a tan-colored cable knit sweater tucked into a pair of black ripped jeans with white sneakers. The second outfit she pulls off is made up of a white tank top under a loose-fitting cardigan with black leggings. She added tan boots, and a tan telescope hat to complete the look.
Article continues below advertisement
The third outfit in her video showcases her wearing the same telescope hat paired with a basic white tank top, white coat, ripped light-blue jeans, and white sneakers. The next outfit in her video keeps it simple with a neutral button-up top tucked into light blue jeans and paired with short white heels. All the outfits she brings to the table in her video appear to be easy enough to pull off.
Thanksgiving outfit inspo from @YvetteG23 is beyond amazing.
Another user on TikTok named @YvetteG23 posted a video of her Thanksgiving outfit options with the Amazon screenshots of how to find each piece. She made it so that her followers can easily copy her style before the holiday rolls around. Her first outfit includes knee-high boots, dark brown leather shorts tied up with a drawstring, and a cream-colored turtleneck with short sleeves.
Article continues below advertisement
Her second outfit is a loose T-shirt dress with long sleeves, brown high heel boots, and two gorgeous gold bracelets around both wrists. Her third outfit is pretty striking but also gives off business-savvy vibes. She's wearing a black blazer with black leather shorts, black boots, and a neutral-colored top tucked in.
It looks like @PinkChateau is the TikTok page to follow for fashion ideas.
Some of the edgiest Thanksgiving looks you might want to attempt come straight to you from a TikTok page called @PinkChateau. Three models with three very different body shapes and measurements rock the same outfits throughout the course of this video to showcase the fact that these trends can look great on any and every body type.
Article continues below advertisement
The first outfit in their catwalk video includes an orangey-brown colored top with a huge cut out over the cleavage. They paired the top with a black leather skirt and black boots. The second outfit is what's called a McKenzie dress and it shows off a whole lot of legs. The rest of the trendy looks in this video are worth considering as well.
Here are more Thanksgiving outfit ideas from @Heather_Townsend on TikTok.
Affordable Thanksgiving outfit ideas that come from a TikTok user named @Heather_Townsend look just as cute as some of the more expensive options out there. For one outfit, Heather rocks a plaid skirt with a white jacket and black v-neck top. It might sound simple, but it's far from it!
For her second outfit, she incorporates a flannel top into the mix which totally gives us fall vibes. Her third outfit is a beautiful turtleneck dress that stands out because of its bright white color. She pairs it with a little patterned belt around the midsection and ankle boots. The rest of Heather's outfits maintain the same fashionable energy as the first few.