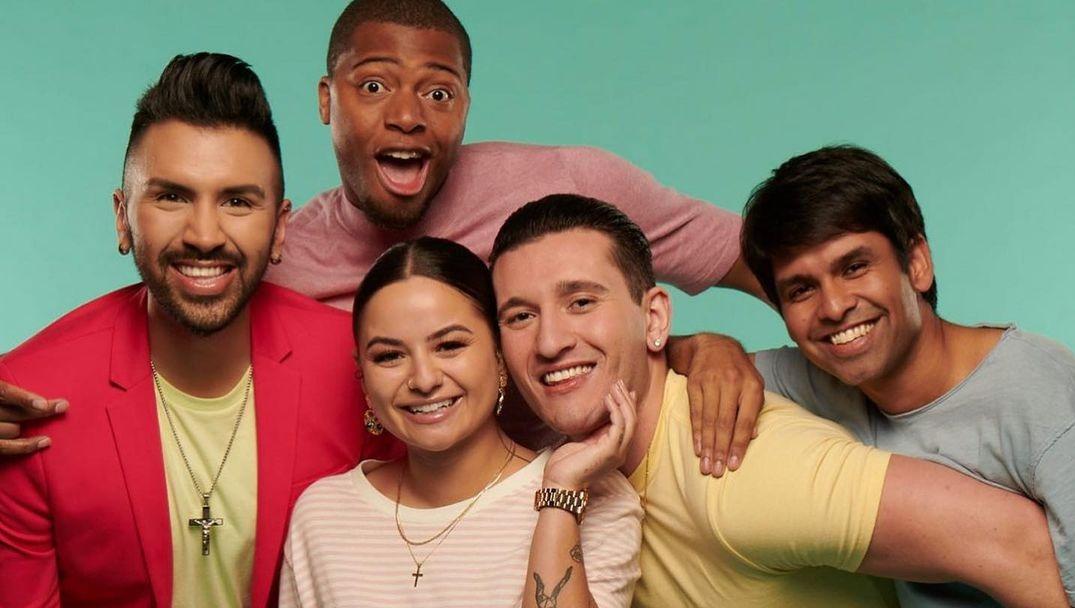 'The Circle's Season 1 Cast Has Moved on From the Show — See Them Today
The experimental reality show The Circle on Netflix took the world by storm when it dropped on the streaming platform. Using social media as a means of communication between a group of total strangers who each had the hope of winning the $100,000 prize definitely made for some interesting batches of episodes. And now that Season 2 is on the horizon, we can't help but wonder where our Season 1 favorites ended up.
So, where is The Circle Season 1 cast now?
Article continues below advertisement
Alana Duval
Alana left The Circle first, but she was still an integral part of the show's Season 1 cast. These days, she's modeling and living her best life both on and off Instagram. So just in case you find yourself feeling bad for the girl who got "blocked" early on, she's doing just fine.
Antonio DePína
As a professional basketball player, Antonio left The Circle and started his own league in Cape Verde. According to his Instagram, they begin playing in the summer of 2021, and he is all about positivity, reaching your goals, and never giving up.
Article continues below advertisement
Karyn Blanco
Karyn pulled a fast one on her fellow Circle cast members when she catfished them all during her time on the show. Now that she's back to being herself in real life, though, Karyn has been working in TV, music, and film on her own terms. She works with the company Invisible Imagery Films.
Article continues below advertisement
Miranda Bissonnette
On The Circle, Miranda lasted six whole episodes before she was booted. She didn't win, but she's basically winning in real life anyway. On Instagram, she has tons of confident bikini shots and travel pics. All in all, losing The Circle looks good on her.
Article continues below advertisement
Bill Cranley
Bill came on the show late in the game, in Episode 6, and only lasted a few episodes after that. But he's been having a good time in his post-show life. He regularly pokes fun at himself on social media and may or may not be doing some modeling, as well. With his sense of humor, it's hard to tell when he's being serious.
Article continues below advertisement
Alex Lake
Judging by Instagram, Alex hasn't totally lost touch with some of his peers from The Circle. He's also immensely dedicated to being the best possible cat dad while working in film.
Article continues below advertisement
Sean Taylor
On The Circle, Sean played a version of herself that was slimmer than she is in real life. Her strategy took her all the way to Episode 10, but, sadly, she didn't get any consolation money. She has been modeling clothes, spreading body positivity on social media, and generally thriving in a post-The Circle world, however.
Article continues below advertisement
Ed and Tammy Eason
Ed's shtick in the game was that he had his mother secretly working alongside him. But strength in numbers wasn't a thing, because he didn't make it to the end. He has, however, been having a good time riding motorcycles, racing junk yard cars, and partying. Would Mom approve?
Article continues below advertisement
Seaburn Williams
Seaburn was another cast member who pretended to be someone else during the game. He played as "Rebecca," his girlfriend at the time, and got all the way to fifth place. It looks like he has been doing some modeling and soul-searching since the season ended, but it's unclear if he's still seeing the real Rebecca.
Article continues below advertisement
Chris Sapphire
Chris didn't win The Circle Season 1, but he came out on top anyway. These days, he's the face of Manscaped, a men's facial hair grooming company, and he isn't above taking on other partnerships, as he has official information for business inquiries in his Instagram bio.
Article continues below advertisement
Samantha "Sammie" Cimarelli
Sammie got all the way to third place thanks to her tactic of being her authentic self (except single, when in reality, she was in a relationship). After the show, she went back to school for her degree in Applied Behavioral Analysis and she keeps busy as a dedicated fur mama to her pets.
Article continues below advertisement
Shubham Goel
Since his time on The Circle ended, Shubham, or "Shooby," launched a line of merch for his newfound fans and threw a pitch for an Arizona Diamondbacks game. He has also been making TikToks, like the rest of the world during the pandemic.
Article continues below advertisement
Joey Sasso
Joey won The Circle Season 1, so it's safe to say his life only improved after going home. Like Shooby, he created an official merch line and has gotten into acting, too.
Joey is also super grateful to have been on The Circle. In January 2021, he wrote on Instagram that he has "nothing but love and great memories for [the] entire experience."