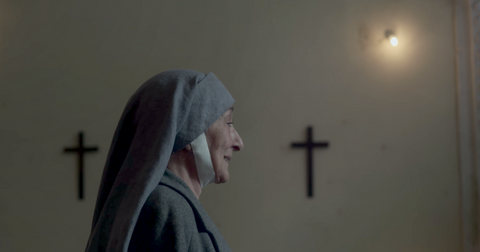 Princess Alice of Greece Was a Patient of Freud's, Then a Nun
By Pippa Raga

Updated
Season 3 of what is arguably Netflix's best original content series, The Crown, is now out on the streaming platform after nearly a year of anticipation. This new royal era is seeing many additions in the way of characters and actors, not least of which is The Favourite's Academy Award-winning lead, Olivia Colman.
But another new character, Princess Alice of Greece, who we meet in the season's fourth episode, has history buffs frantically googling.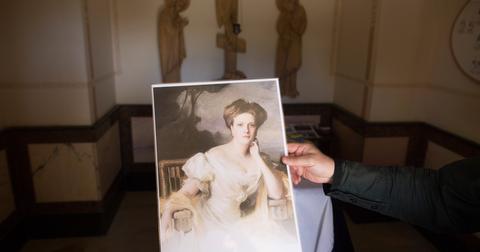 Who is The Crown's Princess Alice of Greece?
Princess Alice of Greece, formerly Princess Alice of Battenberg, proves that she is so much more than Queen Elizabeth's mother-in-law in the third season of The Crown.
"She really exemplified the best qualities of a princess, which is to look after your people in difficult times," is how her biographer Hugo Vickers described the royal to the Washington Post. 
Born to Princess Victoria of Hesse and by Rhine and Prince Louis of Battenberg, the young princess was deaf from birth and grew up in Windsor Castle, close to her great-grandmother Queen Victoria. While she was "raised as an English Princess," per iNews, Alice also learned to read lips in several languages like German and Greek.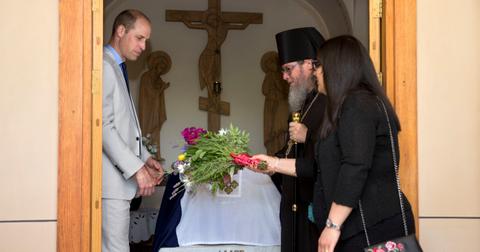 Princess Alice of Battenberg married Prince Andrew of Greece and Denmark.
Princess Alice married Prince Andrew of Greece and Denmark in Germany in 1903. Together, they had four girls and one boy: Prince Philip, their youngest. 
But the royal couple fell on some hard times during the Greco-Turkish war that took place between 1919 and 1922. Prince Andrew, who commanded an army force in that war, was blamed for Greece's defeat and, narrowly escaping death, had to retreat into exile. As for the children, they were all sent away to boarding school.
Princess Alice was, for her part, also greatly affected by the events of the war and "began to behave in a very disturbed manner," according to the British Psychological Society. As a result, she was sent to none other than Sigmund Freud, who diagnosed her with schizophrenia and sent her to live in a Swiss asylum, where she would be cared for by two of Freud's protégés.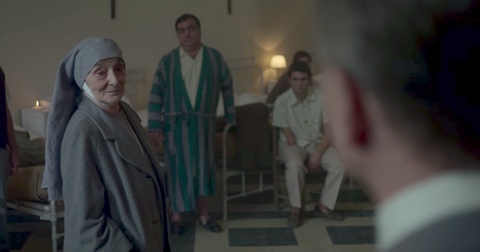 In typical Freud fashion, the father of psychoanalysis "believed Princess Alice's religious delusions were the product of sexual frustration and recommended X-raying her ovaries in order to kill off her libido."
Then, Princess Alice became a nun.
In 1928, Alice quietly converted to the Greek Orthodox Church, and 20 years later, the princess founded the monastic society of Martha and Mary. This order of nuns, also called the Christian Sisterhood of Martha and Mary, focused on caring for the sick.
But when a military coup forced her to leave her home in Athens, the princess returned to the Buckingham Palace in England and died of "old age and increasingly fragile health" in 1967.
Watch Jane Lapotaire bring Princess Alice to life in The Crown, which is now streaming on Netflix.