TikTok Users Are Worried About the Rumored Dave Team Kidnappers
Users are worried about a group known as the Dave Team, who are supposedly kidnappers using the information from your TikTok account.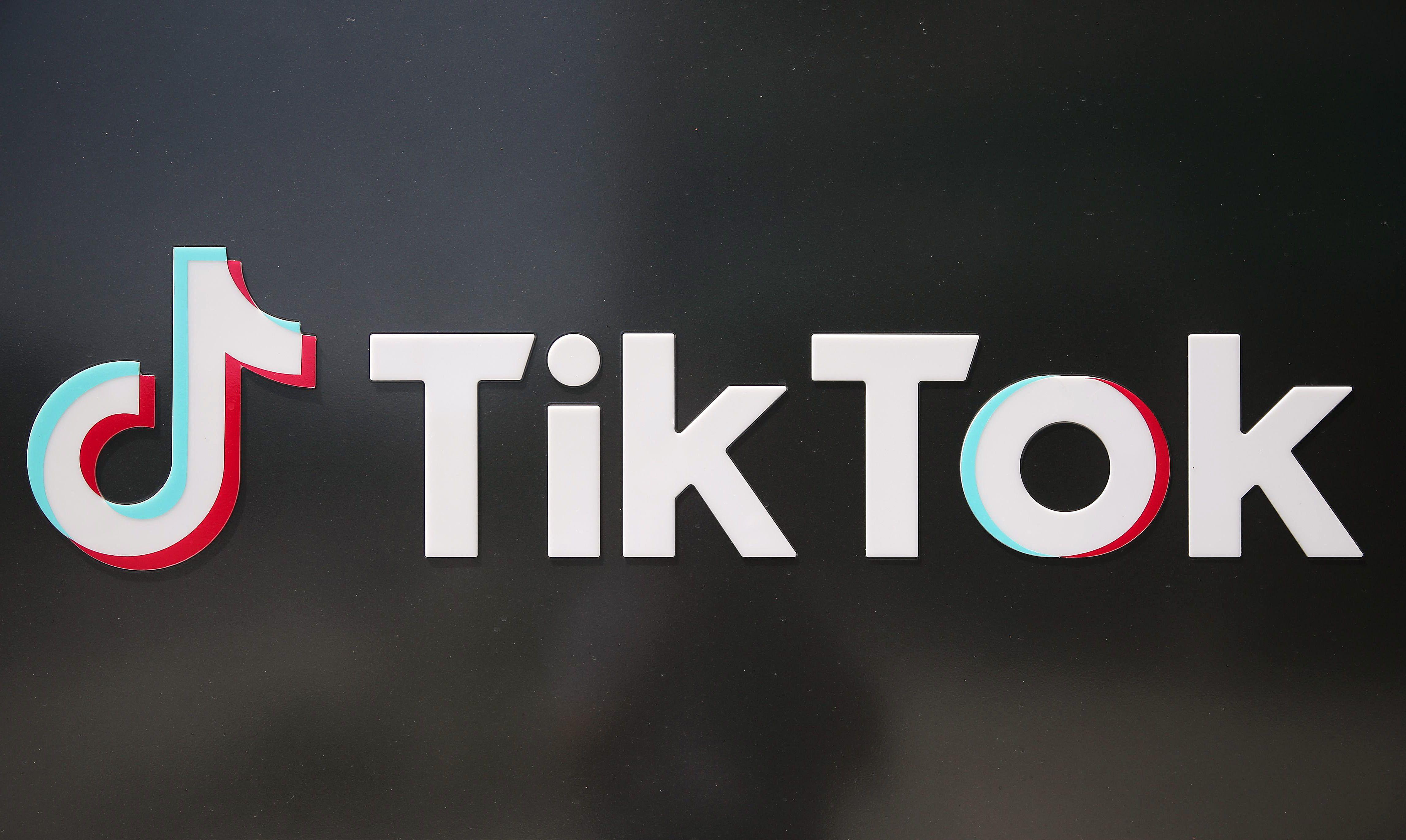 It's no secret that the internet can be a scary place. Popular video-sharing app TikTok is home to countless good (and horrible) trends and challenges, but now its users are specifically worried about a rumored group known as the Dave Team.
Supposedly, this group is gathering users' information through public TikTok accounts. Many claim this is a group of kidnappers who use the information from your TikTok account to track you. How much of this is true, and what can you do to be safe?
Article continues below advertisement
Who is the Dave Team?
It's unclear who exactly the Dave Team is composed of, but it seems the group is collecting information through a series of bots on TikTok. These accounts, usually with a woman's first name followed by a series of numbers, will find users' posts and comments, liking them all.
As users receive notifications about all of the likes on their comments, oftentimes these notifications will prompt them to check out the account, especially if the bot has liked more than one of their comments.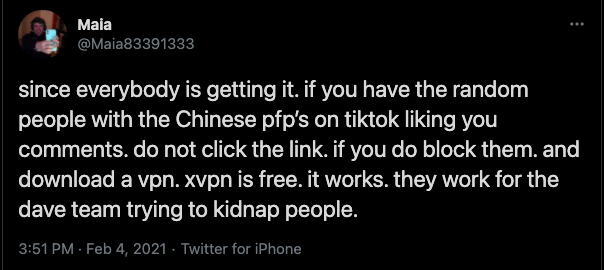 Article continues below advertisement
These accounts are usually innocuous, with at least one video posted to it. Many of these accounts tend to have Asian women in their profile photos and in the video posted.
Each of these accounts also has the same link in their bio. If you click the link, it supposedly allows the Dave Team to have access to your personal information that's connected to your TikTok account. This, according to various users, is how the group is finding and kidnapping people.
As always, be careful when clicking links online, especially from users you don't know (and even with people you do know!) as there have been multiple attempts to collect personal information online using these suspicious links. If you think you're information may have been compromised, it's best to reach out to TikTok support to see what can be done.
Article continues below advertisement
Many users are going private on TikTok to be safe.
While there's no clear evidence that these members of the Dave Team have successfully kidnapped TikTok users, many are setting their profiles to private.
By setting your profile to private, the information connected to your account is harder for those who don't follow you or who you aren't friends with on the app to access.
But really, the best thing users can do is not click the link in these bot account bios, as that seems to be how many users' information is being stolen.
If you choose not to set your account to private, you can also block and report any of these suspicious accounts you believe may be connected to the Dave Team. To report an account, click the three dots in the upper right corner of the screen while on one of these profiles and select "Report." Then, choose a reason to report the account.
It's also recommended you report any account that states it has a connection to the Dave Team, out of precaution.