In Case You're Wondering, the Twins James Franco Plays on 'The Deuce' Are Real People
James Franco plays real-life twins on 'The Deuce' — they weren't just made up for the show. Learn more about the real twins he portrays.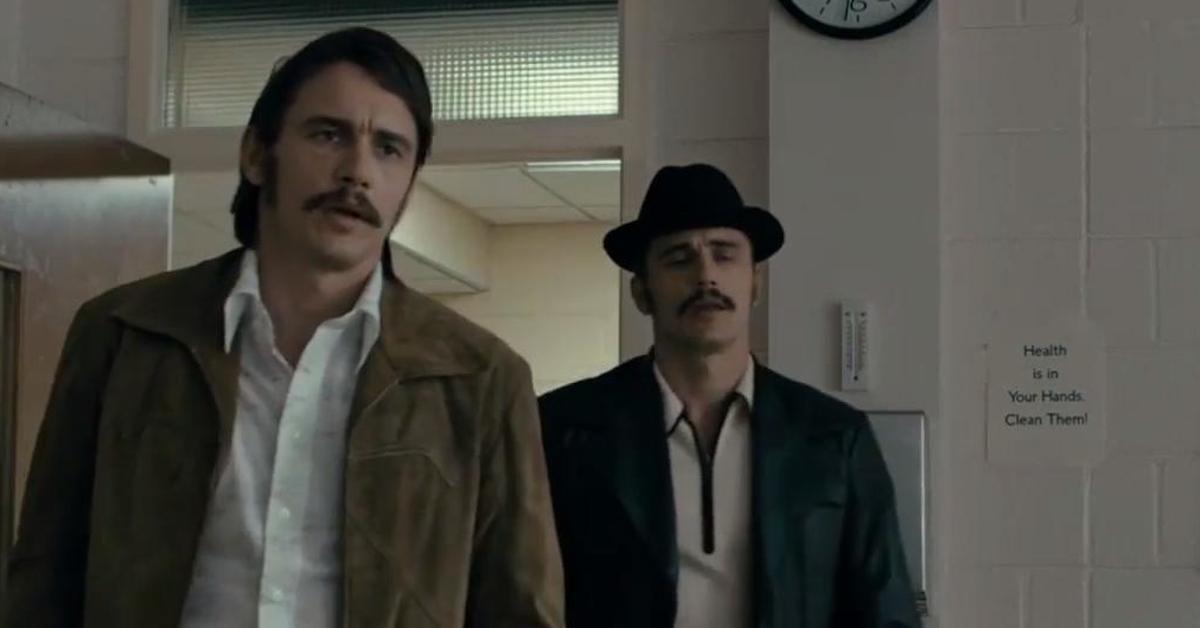 When The Deuce was first announced, it had a lot going for it. The fact that it was set in '70s New York City brings instant setting and period-piece goodness. Then you've got the creative juices of The Wire writer David Simon, who's a research-heavy, plot-charting mastermind. Then you've got the source material: the beginnings of the booming adult-film industry, and a slew of top talent associated with the series, with James Franco at the helm playing two real-life twins.
Article continues below advertisement
Personally, I'm a sucker for whenever an actor does dual roles in anything. Like Sam Rockwell in Moon, Martin Lawrence in Martin, or Jean-Claude Van Damme in Double Impact, Replicant, or Maximum Risk. While these characters are all fake (although I'm pretty sure JCVD was basing his cloned serial killer character off of an actual person, it felt too real) the twins James portrays in The Deuce are based on two real dudes.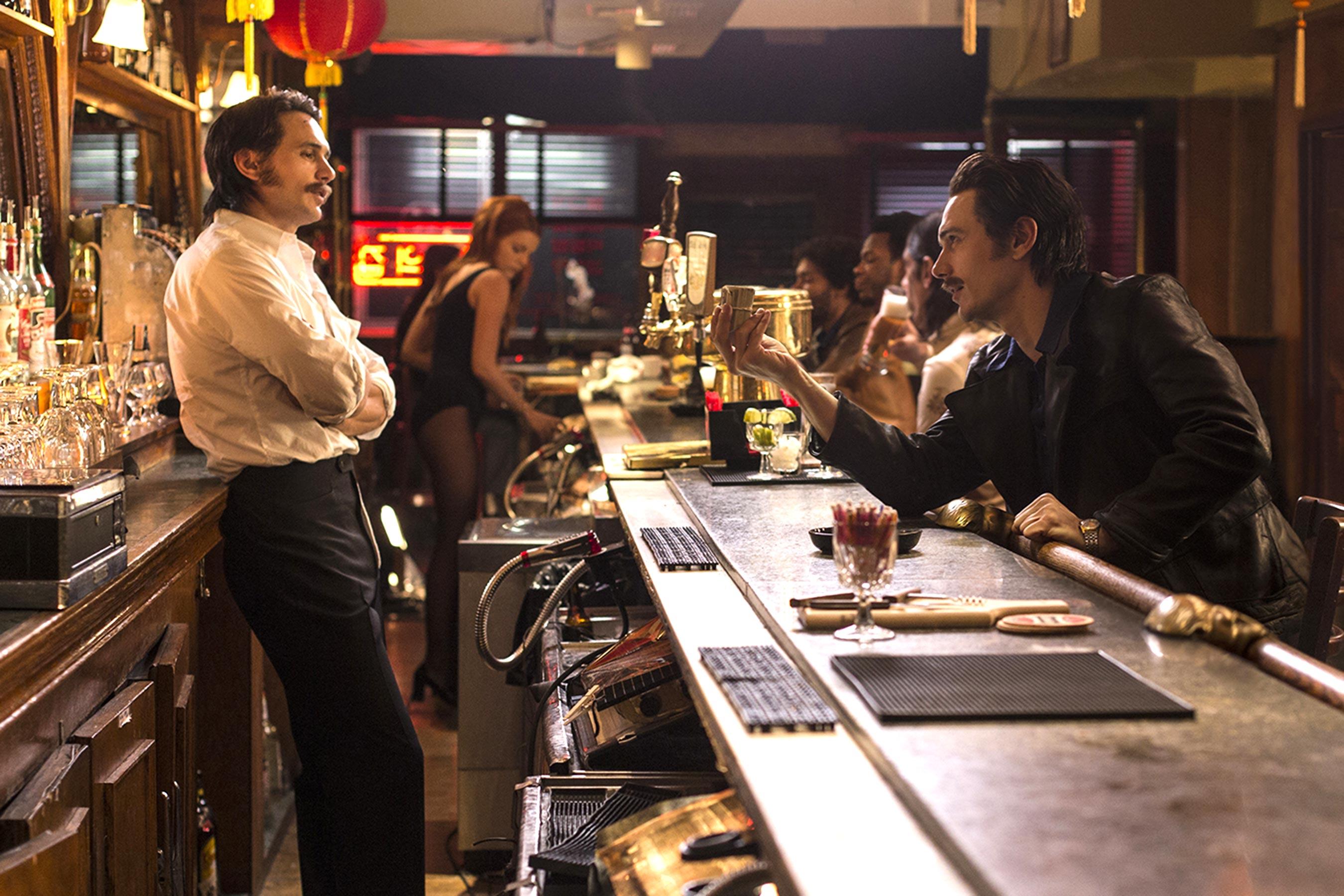 Article continues below advertisement
James Franco plays real-life twins in The Deuce but their identity is a mystery. 
The real twins' names aren't Vincent and Frankie Martino; in fact, showrunners David Simon and George Pelecanos won't name the men they spoke with who gave them the idea for the series.
It all started when the IRL bartender that Franco plays in the show sat down with the two writers at the behest of an assistant locations manager for the TV show Treme.
IRL Vincent started relaying tales of how the businesses him and his brother ran were just fronts for mob bosses who operated bordellos and filthy massage parlors on the DL.
Article continues below advertisement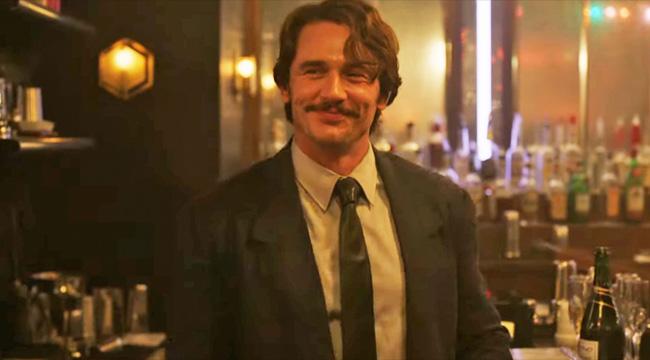 Franco never met either of the real-life twins; the one who Vincent (the bartender) was based off of had passed away before The Deuce even started filming. But he said that the character was "a great sort of entryway for this story of New York at this time."
Franco went on to speak about the cosmopolitan nature of the bar that Vincent Martino ran and how it was a complete anomaly in the '70s:
Article continues below advertisement
"He had run this bar around the Times Square area that was very unusual because it was a melting pot of all areas of social levels. At the time, you certainly had gay bars and straight bars. But rarely did you have a bar where they would mix and they would mix with police officers and the [Andy] Warhol crowd and trans customers."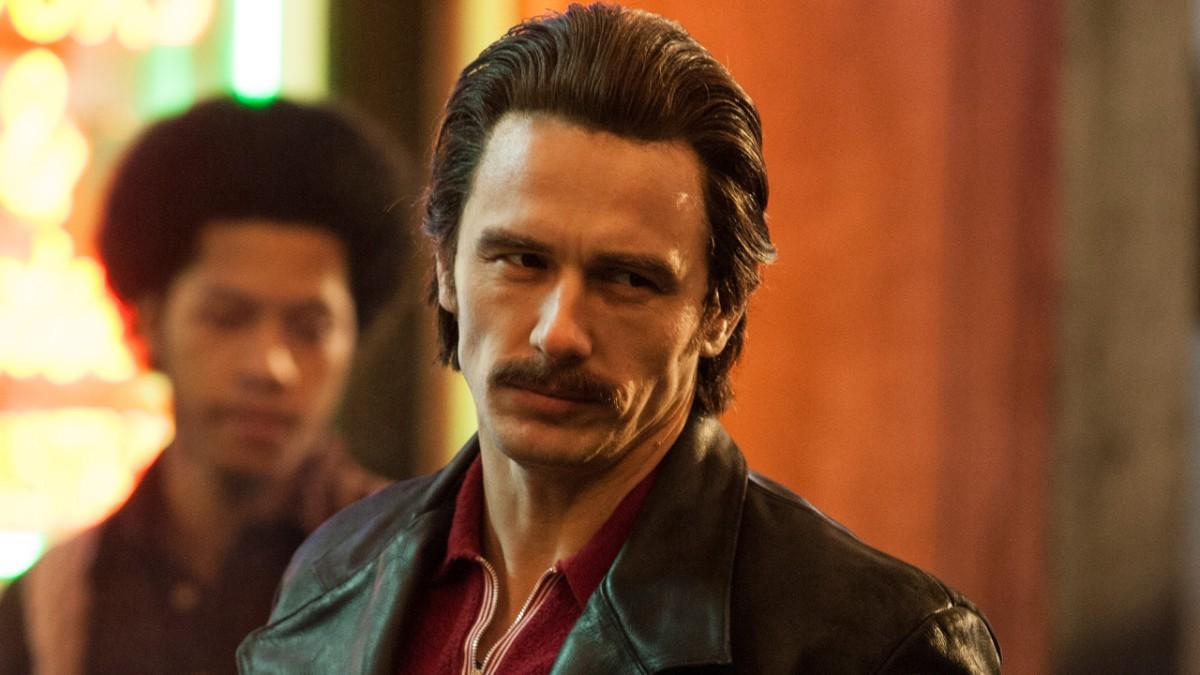 Article continues below advertisement
While there are still plenty of storylines and characters that were completely made up for the show, a lot of what Frankie and Vincent's characters do in the show is heavily steeped in reality. David Simon and George Pelecanos stressed that while they have embellished a lot of the stories for the purposes of creating a compelling narrative for viewers, that it's not outside of the realm of possibility that "all of it" happened.
David Simon said in an interview with The New York Times: "Some of it happened. Some of it didn't happen. Some of it might have happened. But all of it could have happened. That's the only rule. All of it could have happened." The reason why Simon and George are so sure of that? Because the man Vincent's based on was a legitimate source of all the show's crazy plot points that the two writers drew heavily from.
Article continues below advertisement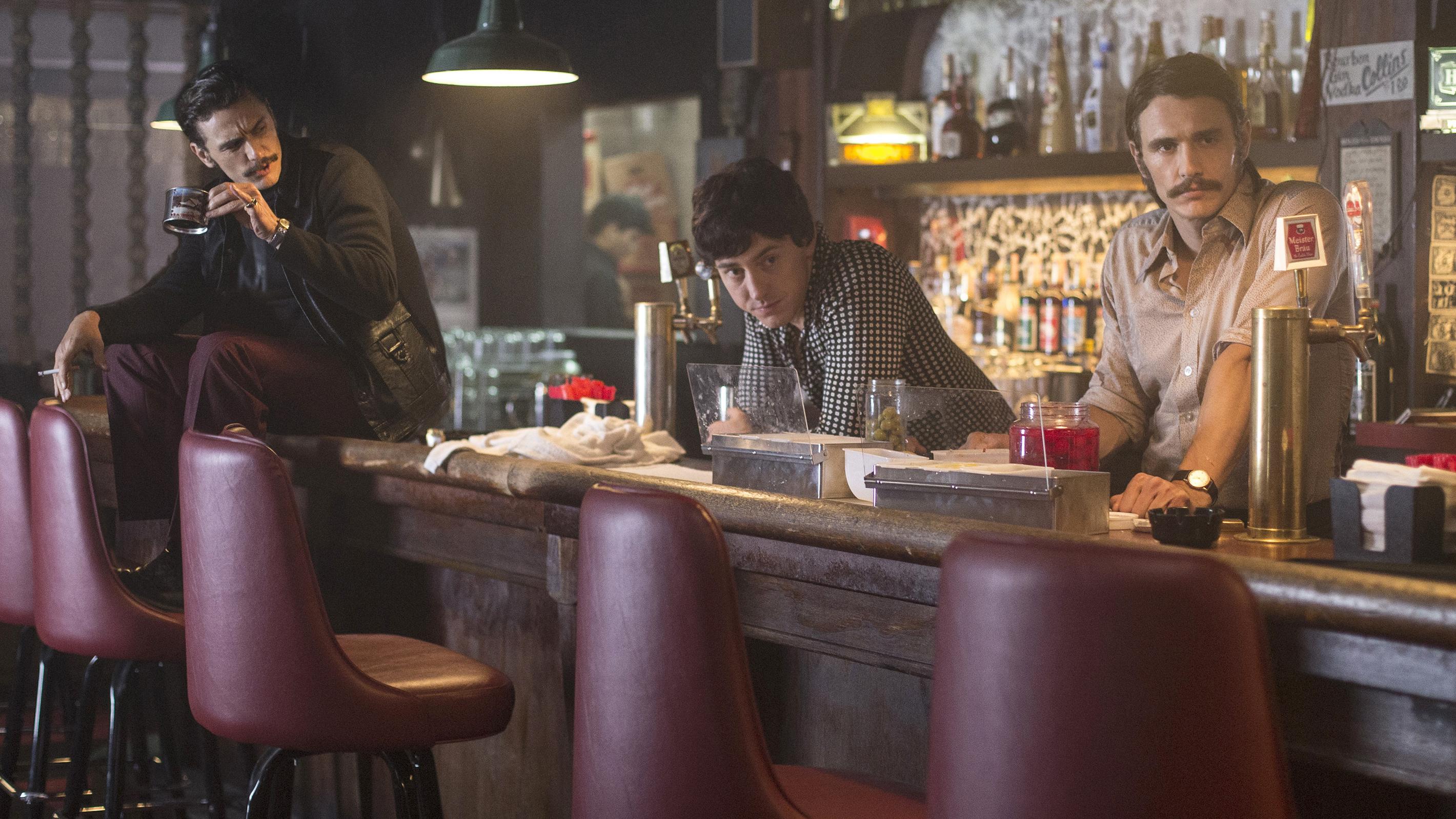 The Deuce is now in its third and final season, which was part of David Simon's plan all along. He had previously stated that he only wanted three different "parts" of the series to span three different time periods. Season 1 begins in 1971, Season 2 in 1977, and Season 3 in the early '80s, with a surging cocaine boom in New York City, along with real estate properties surging in value, and the beginning of the HIV epidemic setting the stage for the show's curtain call.
Article continues below advertisement
The show's been receiving a ton of critical praise, especially for Maggie Gyllenhaal's role as Eileen "Candy" Merrell, and even though many viewers knew it'd only be three seasons long, they're still sad to see it go, especially because there's only 8 episodes per season. Were you hoping to see more of The Deuce?