Prime Video's Western Drama Series 'The English' Filmed Outside of North America
Prime Videos Western drama series 'The English' takes its protagonists across Kansas and Wyoming, but its filming location is outside of the U.S.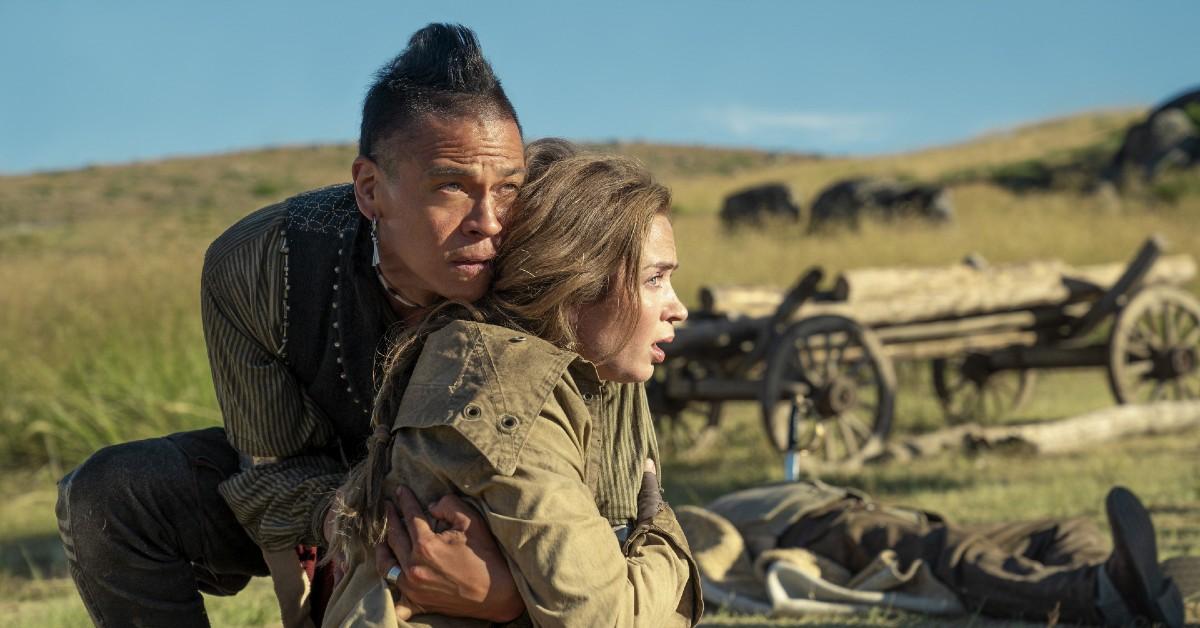 Over the span of two decades, we've seen Emily Blunt take on rom-coms, family films, action flicks, and horror movies. Now, in 2022, the British actress is dipping her toe into the Western genre, as she plays the lead in Prime Video's new series The English. From creator Hugo Blick and executive producer Emily Blunt, The English follows "an aristocratic Englishwoman, Lady Cornelia Locke (Emily Blunt), and a Pawnee ex-cavalry scout, Eli Whipp (Chaske Spencer)" as they "come together in 1890 mid-America to cross a violent landscape built on dreams and blood."
Article continues below advertisement
More specifically, Cornelia Locke travels to the American West to get revenge on behalf of her late son. It's Eli Whipp who rescues her from grave danger. While overcoming grand obstacles, the dynamic duo looks toward a final destination: Hoxem, Wyo. Per The Hollywood Reporter, Emily Blunt deemed the series "a heart-stopping chase thriller with the most tender of love stories at its heart."
And while The English is set in the American West, its filming location took the cast and crew to southwestern Europe.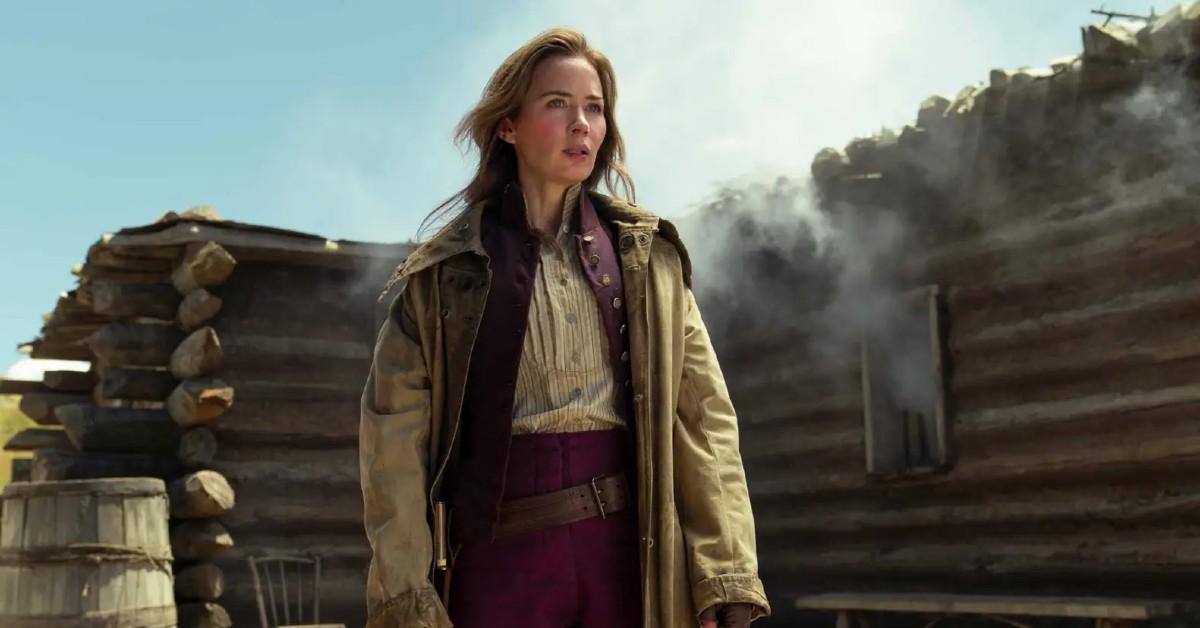 Article continues below advertisement
Where was Prime Video's 'The English' filmed?
The English was filmed in Madrid, Spain's central capital. According to The Irish Sun, principal photography began in May 2021 and wrapped in September 2021.
"[Madrid] provided everything we needed, and we thought the money would be better spent to be honest with you, shooting it in Spain and not going all the way to North America," producer Greg Brenman said at MIPCOM during a Q&A.
Though it may seem odd to shoot an American Western in Europe, Hugo Blick shared a fun fact about the genre.
"Many of the filmmakers in the golden age of the Westerns in Hollywood in the 1950s were in fact European practitioners," the writer and director explained.
Article continues below advertisement
Of course, shooting in America was the creators' first choice. "We looked at Santa Fe, New Mexico, we also looked at Calgary and filming in Canada as an option," producer Colin Wratten told Televisual.
"Luckily our location scout took us to a huge beef farm in Avila outside of Madrid. With the grasses, rock formations and horizontal light, it provided a perfect mythic space for this Western," Hugo chimed in.
Aside from a few wind turbines that were later removed in postproduction, the location provided a clean, blemish-free space for filming.
Article continues below advertisement
Per inews, Hugo detailed that "almost all of the location sets seen in the production" were constructed specially for The English.
Additionally, Production Designer Chris Roope discussed the challenges that came with shooting on location in a particularly warm country. For context, in August 2021 The Washington Post reported that the city of Montoro, Spain, witnessed an excruciating temperature of 117.3 degrees Fahrenheit, a record high for the European country. No, thank you.
Article continues below advertisement
"You have to pace yourself, particularly over a shoot that covers about four to five months/17 weeks. You have to look after yourself and your crew, making sure that what you're asking for is realistic," he said. All in all, he felt lucky to have such a cooperative, innovative crew.
"The construction crew were based in the South of Spain, and they just kept going and bringing up new ideas and beautiful multimedia work, metal, textiles etc. It's been a real joy," Chris continued.
You can catch stunning glimpses of Madrid's natural landscapes in The English, which is currently streaming on Prime Video.