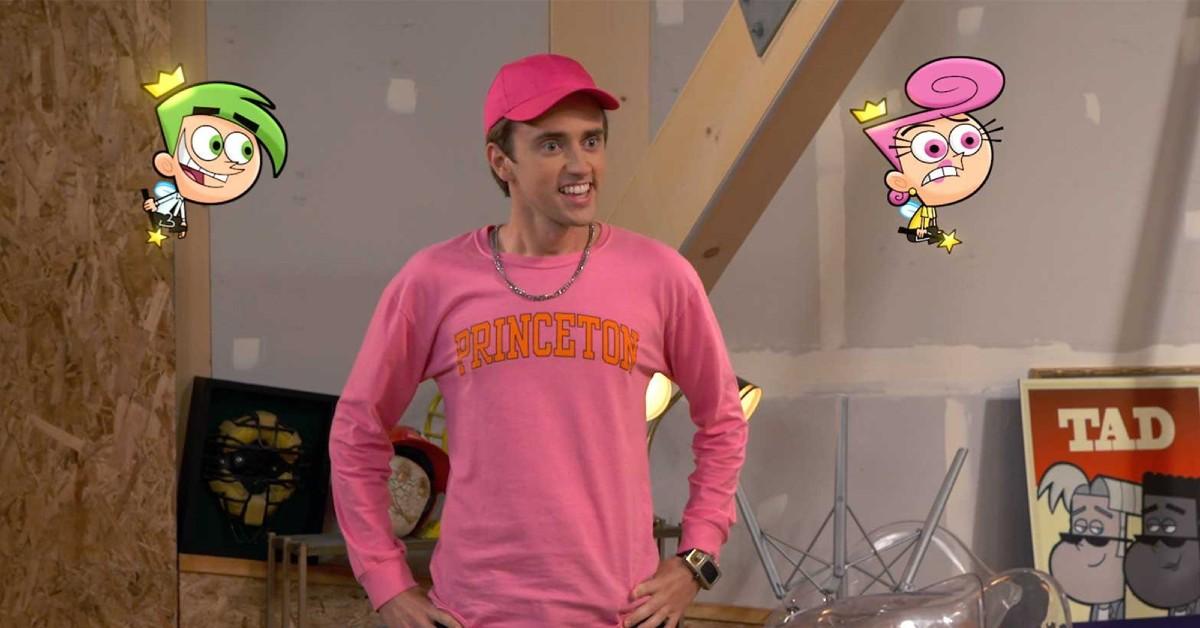 How Does the 'Fairly OddParents' Live-Action Reboot Series Compare to the Beloved OG Cartoon?
If you were born in the mid-1990s or early 2000s, you likely considered Nickelodeon's somewhat-relatable cartoon series The Fairly OddParents to be one of your favorites. It's a show about a kid with shapeshifting fairy godparents who grant his every wish. 10-year-old only child Timmy Turner (Tara Strong) struggles to be heard by his dimwit parents, is a pariah at Dimmsdale Elementary, has an evil babysitter, and desperately wants popular girl Trixie Tang (Dionne Quan) to notice him.
Article continues below advertisement
We've all felt like "an average kid that no one understands" at one point or another. But, with green and pink flying fairy godparents Cosmo (Daran Norris) and Wanda (Susanne Blakeslee), Timmy is shown unconditional love and achieves happiness. And an infinite amount of wishes doesn't hurt. Butch Hartman's hit cartoon released way back in 2001 and was a Nick staple for almost two decades, shifting its course and adding characters (like little Poof!) every now and then.
Now, The Fairly OddParents universe has expanded, as Paramount Plus released the live-action reboot series The Fairly OddParents: Fairly Odder on March 31, 2022. From showrunner and co-executive producer Christopher J. Nowak comes a continuation of Timmy's journey. And while Timmy and the rest of the human cast are in live-action form, Cosmo and Wanda are still animated. There's plenty more wands and wings and floaty crowny things to go around. Aside from being a semi-live-action series, how does the reboot compare to the OG Fairly OddParents?
Article continues below advertisement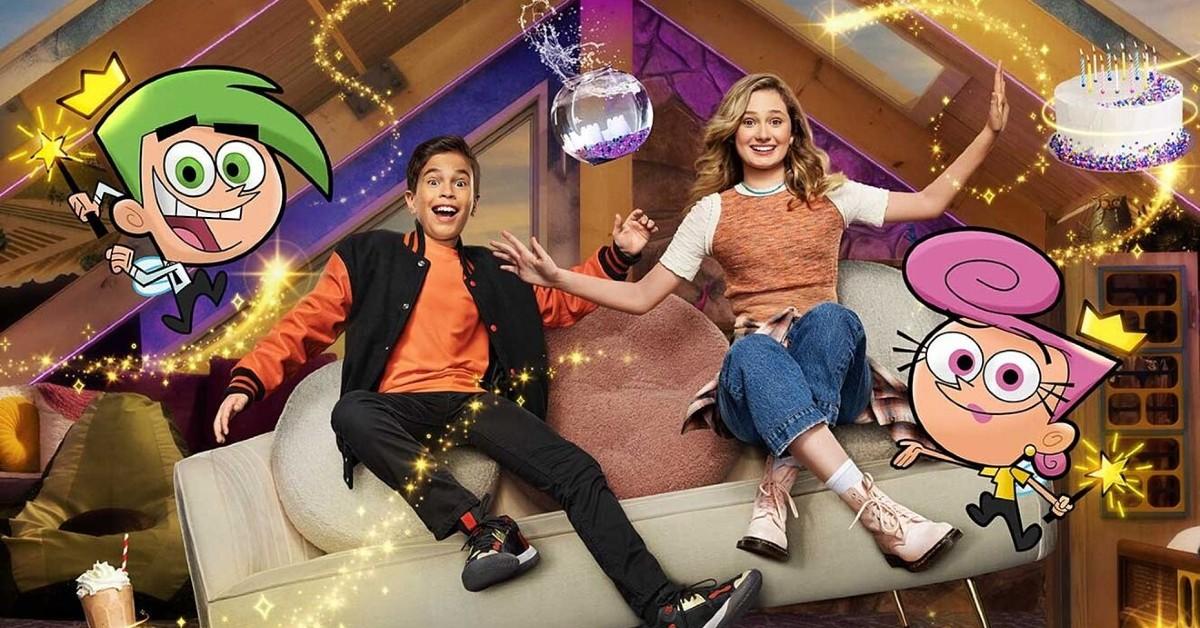 How does Paramount Plus's 'The Fairly OddParents: Fairly Odder' compare to original animated series, 'The Fairly OddParents'?
Aside from the live-action versus animation situation, the main difference in The Fairly OddParents: Fairly Odder is that pink-hat-wearing Timmy Turner is no longer the protagonist. See, Timmy isn't a 10-year-old outcast anymore; he's on the brink of adulthood, getting reading to attend the prestigious Princeton University. We remember Timmy earning poor grades in elementary school, so perhaps he cleaned up his act.
Article continues below advertisement
Played by Caleb Pierce, college-aged Timmy no longer needs the assistance of his cherished fairy godparents. So, the minor character proposes the idea that Cosmo and Wanda — who are still voiced by Daran Norris and Susanne Blakeslee, respectively — be the fairy godparents of his painfully shy 13-year-old cousin, Viv (Audrey Grace Marshall).
Though that's "against the rules," OG character Jorgen Von Strangle (Daran Norris) — who enforces "Da Rules" of Fairy World — grants Timmy permission to give his fairy godparents away as long as no other human sees them. (You can likely predict how that plan winds up going.)
Article continues below advertisement
Viv is going through a rough time, as her father, Ty Turner (Ryan-James Hatanaka), recently reconnected with his high school sweetheart, Rachel Raskin (Laura Bell Bundy), married her, and moved their lives to Dimmsdale to be with her. Also, Viv has a new extroverted stepbrother, Roy (Tyler Wladis). For a quiet introvert like her, it's all a lot. Timmy just wants to see his sweet cousin come out of her shell and find happiness.
Article continues below advertisement
Although the main storyline of The Fairly OddParents: Fairly Odder doesn't include Timmy, it still stays in the Turner family.
Timmy's parents (who were never given first names) are not a part of the reboot, but familiar characters like notoriously "icky" babysitter Vicky (Mary Kate Wiles) and fairy conspiracy theorist/teacher Mr. Crocker (Carlos Alazraqui) find their way into the reboot.
For us adults looking to feel nostalgic, The Fairly OddParents: Fairly Odder doesn't quite deliver; in fact, it exudes high levels of cringe. But when it comes down to it, it's a children's show. We just hope the series introduces a new generation of kids to The Fairly OddParents universe.
All Season 1 episodes of The Fairly OddParents: Fairly Odder are currently streaming on Paramount Plus.