Missing Betty White as Much as We Are? Check Into 'The Golden Palace' on Hulu!
You can't keep a Golden Girl down, which is why 'The Golden Girls' sequel is now on Hulu. What's 'The Golden Palace' about? Let's check in.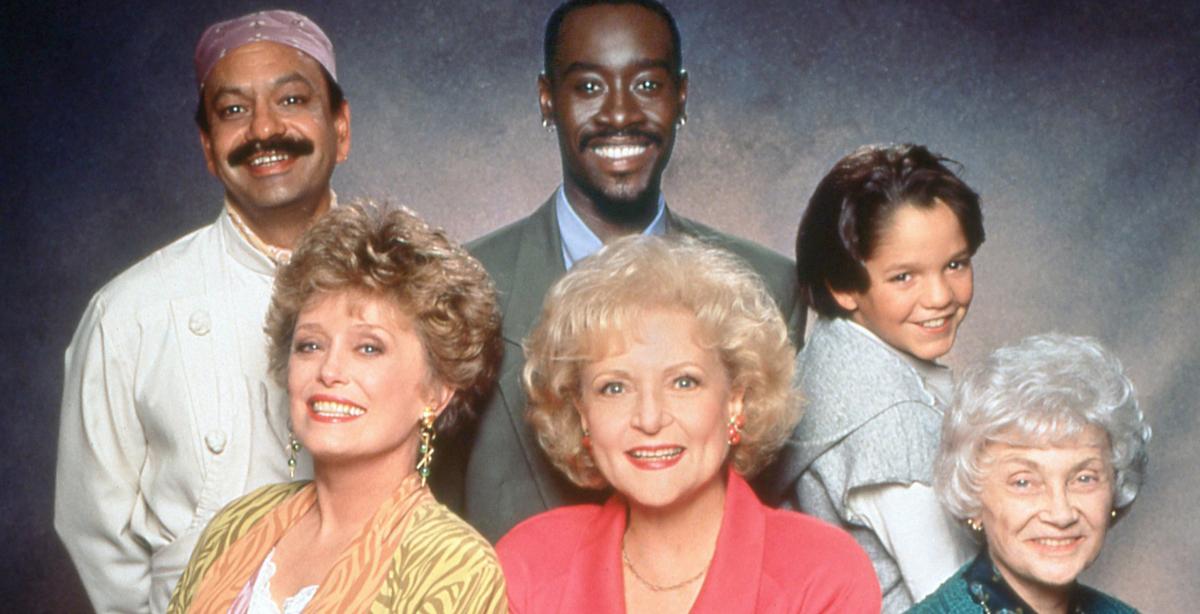 For the last time, Empty Nest was a spinoff of The Golden Girls. The Golden Palace was a direct sequel. In fact, it was such an intense sequel that the new show even had the same writers and theme song. If you're not familiar with The Golden Palace (are you OK?), you can now stream it on Hulu. Unfortunately, it's missing one Golden Girl in the form of Bea Arthur, but three is better than none! Let's check into The Golden Palace and see what it's all about. Thank you for being a guest!
Article continues below advertisement
We have to know more about 'The Golden Palace.'
The Golden Girls ended after seven stunning seasons in May 1992. In the final episode, Dorothy (Bea Arthur) marries Blanche's (Rue McClanahan) uncle, played by Leslie Nielsen, and not only moves out of the house but out of Miami. It was primarily Bea Arthur wanting to leave the show that ultimately brought it to an end.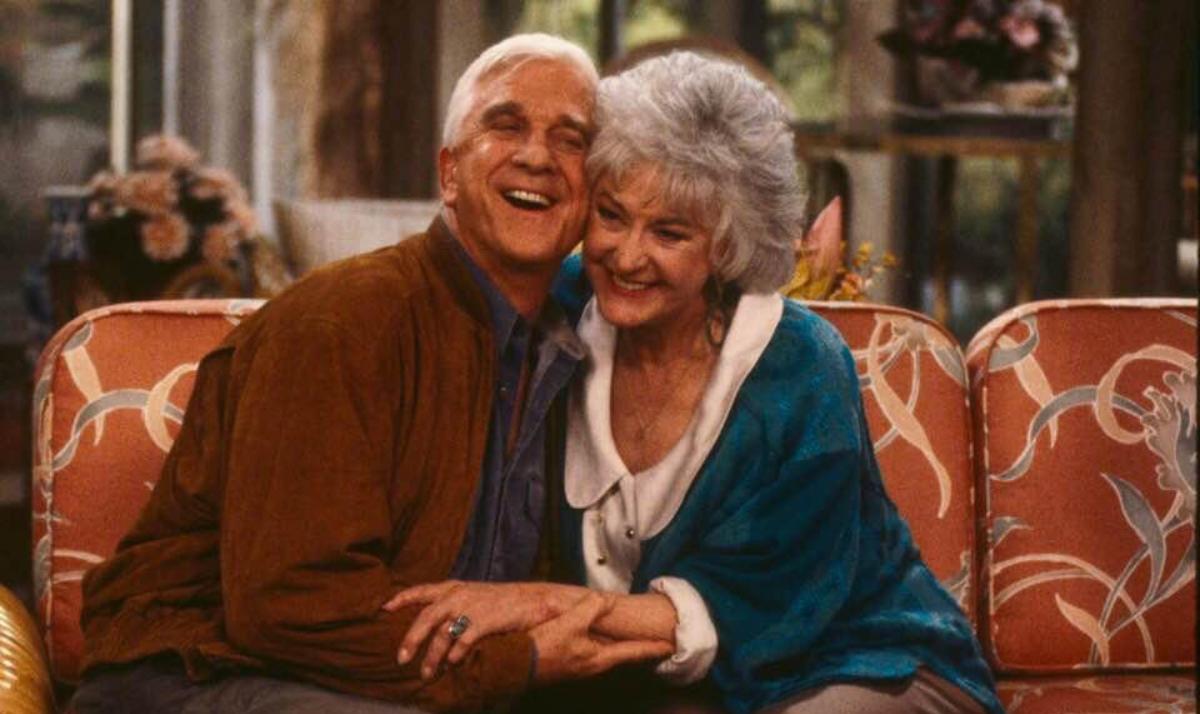 Article continues below advertisement
In an interview with Pop Goes the Culture TV, Rue stated that "Bea kind of got tired of doing The Golden Girls, along about the third year, fourth year, fifth year. At six years she'd had it, she wasn't going to renew for the seventh ... but she did it. They coerced her in some way." That way was probably money, but we got another year out of Bea. Immediately after the series finale of The Golden Girls, producers Paul Junger Witt and Tony Thomas approached the remaining ladies with an idea.
Susan Harris, the creator of The Golden Girls, had an idea that the producers felt was too good to ignore. What if Blanche sold her house in order to buy an old hotel in downtown Miami called The Golden Palace? Blanche, Rose (Betty White), and Sophia (Estelle Getty) would move in and run the joint. They would be joined by the hotel manager (Don Cheadle), chef (Cheech Marin), and a foster child (Billy L. Sullivan) being raised by Don Cheadle's character. What could go wrong or, rather, what did?
Article continues below advertisement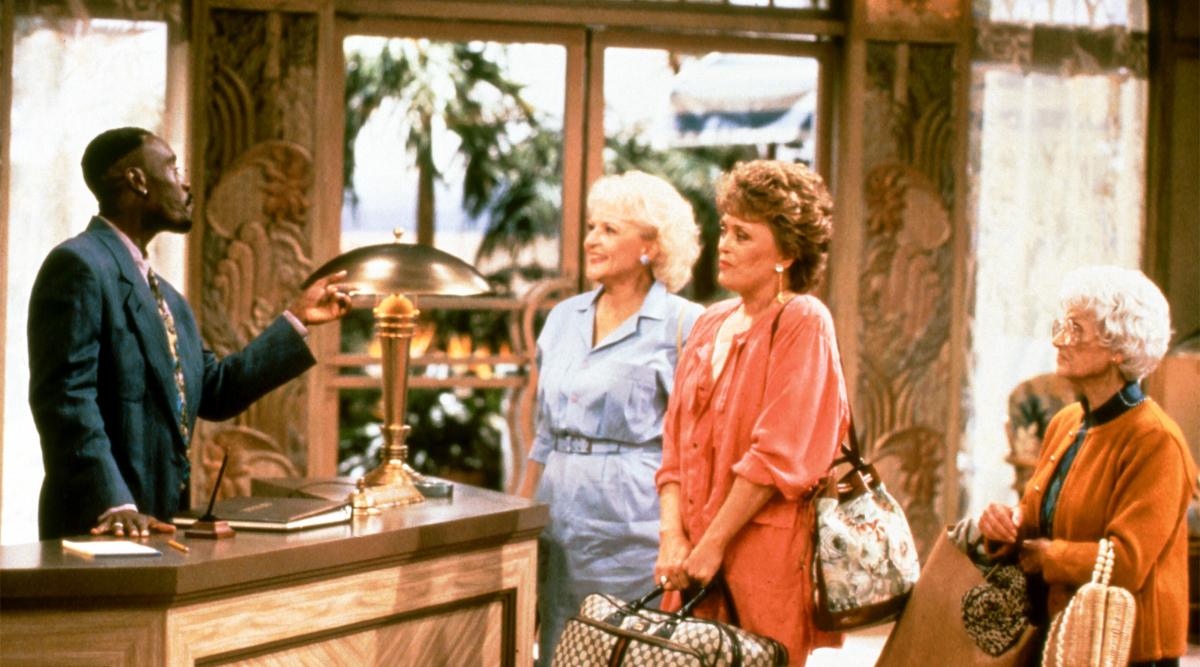 Why did 'The Golden Palace' only last one season?
Unfortunately, the show moved to a new date, time, and television network with very little promotion surrounding these changes. The Golden Girls was previously on NBC, airing Saturdays at 9 p.m. EST. The Golden Palace was now on CBS, Mondays at 8 p.m. EST. It's hard to imagine now, but a change like that, before the internet and social media existed, was a huge deal. Some people might have heard about it via a commercial or most likely TV Guide or not at all, as was the case here.
Article continues below advertisement
Betty White spoke with the Television Academy Foundation about her career and had some thoughts about why The Golden Palace didn't take off the same way The Golden Girls did. "The problem was, we had the same writers, and if they had a good idea for a script, but it began to not fall together, they would give one of us a monologue, and pretty soon we were doing Golden Girls in the lobby." Betty said it was like taking a leg off a table. Four legs on a table work, but three just won't do it.