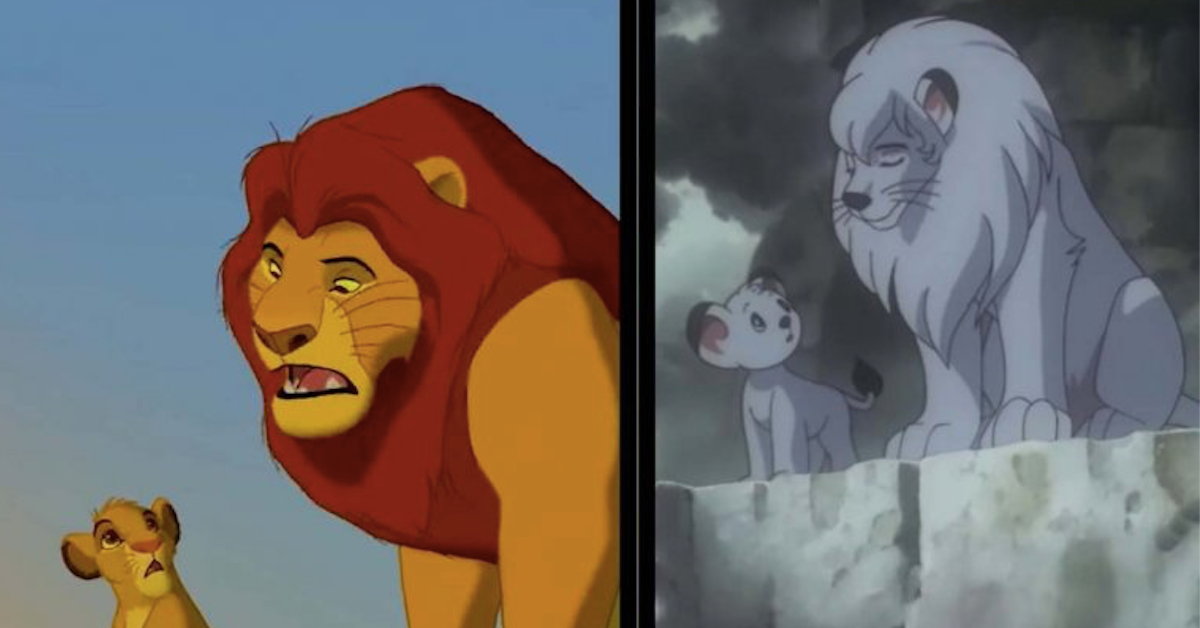 The New 'The Lion King' Resurfaces Plagiarism Controversy With 'Kimba the White Lion'
Disney's 1994 The Lion King movie might be an adaptation of William Shakespeare's Hamlet, but it turns out there's another property from which the cartoon took inspiration. In fact, it took a little more than inspiration, if you ask some people. It's a controversy that first came to light when the Disney movie was released in 1994, and now it's back in the limelight thanks to Disney's new adaptation.
Article continues below advertisement
In the 1960s, Japan's "God of manga" Osamu Tezuka created an anime series called Kimba the White Lion. Already, the similarities are too much! Kimba the lion? Was Disney just like, "Let's make it Simba. That's different enough"? Because no, it's not. But that's not where the similarities end. Not at all.
Article continues below advertisement
The heart of the problem with 1994's The Lion King, according to The Hollywood Reporter, is that when Disney released the movie, they claimed that it was "the studio's first to be based on an original story." It was an insane hit. I remember seeing it in theaters and then getting to pick out a Lion King toy at Toys 'R' Us immediately afterward (obviously, I got the Simba and Nala stuffed animals with magnetic noses).
But almost immediately after the film's release, people realized that Disney's statement of originality was challenged. Many pointed to Oamu Tezuka's Japanese animated series Kimba the White Lion. According to The Hollywood Reporter, Tezuka is somewhat of a legend in Japan. He is, perhaps somewhat ironically, referred to as the "Walt Disney of Japan" because his stories and characters are so universally appealing...and also such a direct inspiration for Disney's actual movies, apparently.
Article continues below advertisement
Kimba the White Lion first started airing in 1965, decades before The Lion King was even in concept at Disney. The show was commissioned by NBC because they thought it might appeal to English-speaking audiences, and the series aired in the U.S. from 1966 through the '80s.
Article continues below advertisement
The plot of Kimba the White Lion shares a few broad points with The Lion King. Both are coming-of-age stories about an African lion cub. Both cubs' fathers are murdered in the first act. The main villain in The Lion King, as we know, is Scar, who has a black mane and a scar over his left eye. In Kimba, the villain is Claw, a lion with a black mane and a scar in place of his left eye.
It doesn't stop there. Claw's henchmen are also hyenas. Both Simba and Kimba are advised by a "wise, sagelike mandrill and a bird." Zazu, from The Lion King, is a hornbill. Pauly, from Kimba, is a parrot. There is even early concept art from The Lion King that depict Simba as a little white lion.
Article continues below advertisement
The similarities are undeniable. Though supposedly, Simba's name is not one of them. (The word "simba" means "lion" in Swahili. OK, fine.) There is a nearly eight-minute long video on YouTube that details the similarities between the scenes and shots in The Lion King and Kimba, and you have to watch it. There's wayyyy too much in The Lion King that mirrors Kimba.
Article continues below advertisement
It would be one thing if The Lion King and Disney acknowledged that they were inspired by Kimba, but they refuse. In fact, many members of The Lion King's creative team flat-out deny ever hearing of the TV series. Howard Green, a Disney spokesman, once said, "None of the principals involved in creating The Lion King were aware of Kimba or Tezuka."
Article continues below advertisement
That just can't be true. Frederik Schodt, author of several books on Japanese manga and a friend of Tezuka's, says that the idea that no one who worked on The Lion King had even heard of Kimba is "absolutely unthinkable — anybody who knows anything about animation knew that that was just prepostrous." Green eventually backtracked on his statement, at least slightly. But Disney never changed its position that The Lion King was a totally original work.
If a case was brought against Disney for copyright infringement, several experts say there would definitely be a case. But Tezuka died in 1989. Japanese animator Machiko Satonaka sent a letter and petition to Disney to try to get them to add "a few lines paying respect to the origin of the story" at the beginning of the film, but of course, that didn't happen.
And the president of Tezuka Productions, Takayuki Matsutani, made it the official position of the company that "Lion King is absolutely different from Jungle Emperor [Tezuka's original manga, on which Kimba was based] and is Disney's original work."
Article continues below advertisement
Disney is notoriously strict about bringing copyright infringement cases against those who use their properties without license. You would think that the House of Mouse would be extra vigilant in giving credit where it's due when it comes to their own productions. But that's clearly not the case. And the Lion King / Kimba case is not the first time Disney has been accused of stealing an idea.
Article continues below advertisement
Children's book author Carla J. Masterson sued Disney and Pixar, claiming that her books were the uncredited inspiration for Inside Out. According to the suit, "The specific original, artistic, and creative expression and device used by Carla J. Masterson in What's On the Other Side of the Rainbow? and The Secret of the Golden Mirror is to depict the childhood emotions of Joy, Fear, Sad, Anger, Laughter, Friendship, Love, and Shy as characters that appear throughout the book in consistent and continuing configurations and colors."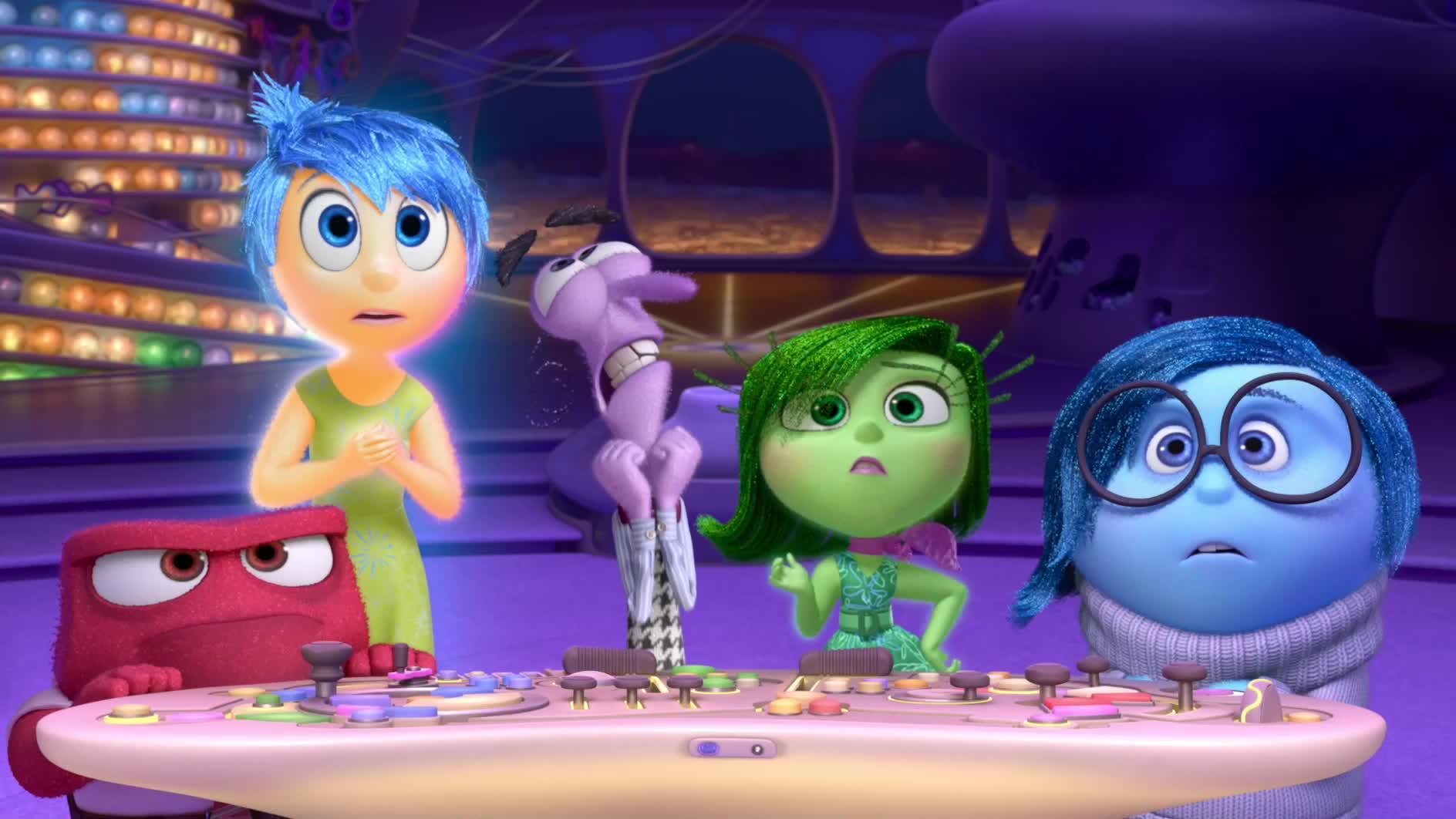 Article continues below advertisement
That's awfully similar to the plot of Inside Out. A Peruvian author, Isabella Tanikumi, also claimed Disney plagiarized the story of Frozen from her autobiography, which she says is "the story of two sisters who have tragedies, romances, conflicts, isolation, and loneliness and there are significant similarities with your movie."
This last one might seem like a stretch, and I'm not saying that parallel thinking doesn't exist, but at least in the case of The Lion King and Kimba, it makes little sense that Disney would refuse to acknowledge being inspired by a successful, long-running TV show. Perhaps the similarities were just too close for them to even claim "inspiration."
Disney is a powerful bully, an identity at odds with the image it tries to convey. Seems like it's time for the House of Mouse to bow its big ears in humility for once.