Here Are All the Celebs Who Donned a Mask on 'The Masked Dancer' Season 1
'The Masked Dancer' Season 1 reveals — find out which celebrities have been unmasked on the show and how their clues hinted at their identities.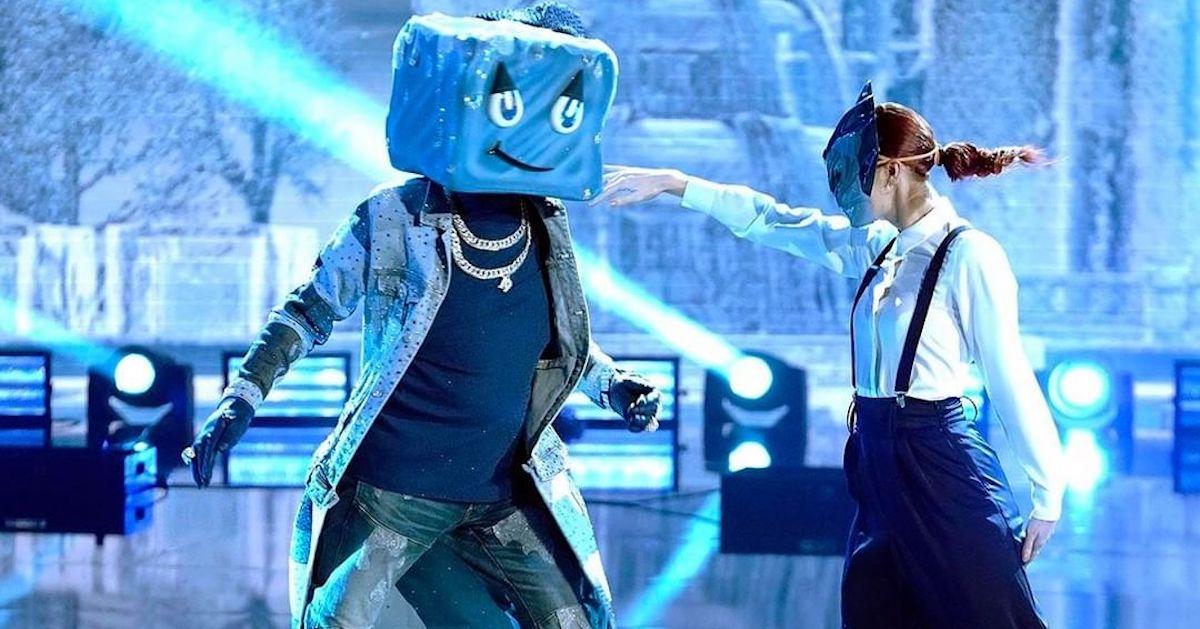 Many fans of The Masked Singer tuned in to the show to hear the clues and make guesses about who was behind the elaborate costumes. The singing competition became a huge hit, and Fox expanded the "masked" universe with The Masked Dancer.
The dancing competition brings the stakes even higher for the judges, as they don't have the advantage of hearing the contestants' voices without editing.
Article continues below advertisement
But, the clue packages are meatier, which has given viewers even more to chew on as they watch.
Season 1 debuted in December 2020, the reveals have been absolutely shocking.
Keep reading for the running list of The Masked Dancer Season 1 reveals.
1. Ice T as Disco Ball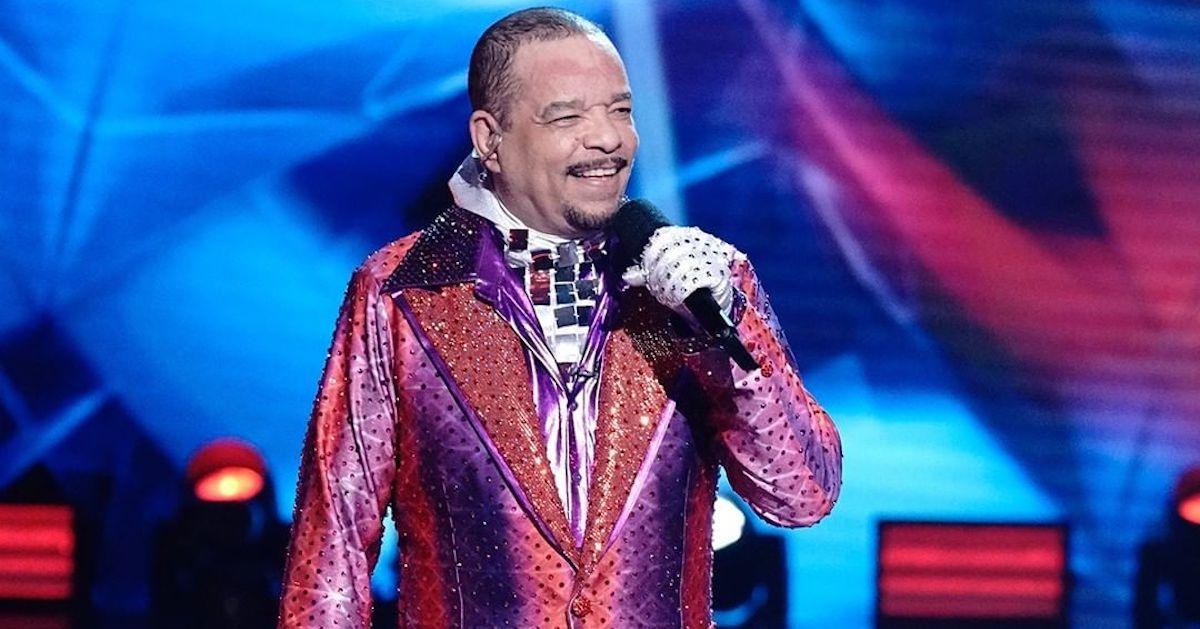 The first unmasking of the season showed that rapper and SVU actor Ice T was the Disco Ball. In his clue package, Disco Ball showed off a dog bone with the letter "J" on it, and he shared that he was from a "rough block."
"Once I discovered my passion, my life changed for good," he added, before a shark fin was shown (his SVU character is named Odafin "Fin" Tutuola).
Article continues below advertisement
Another main clue was when a pitcher of iced tea was presented in his clue reel. He also made a reference to "serve and protect," which is another hint at his role in the crime drama.
Article continues below advertisement
2. Bill Nye as Ice Cube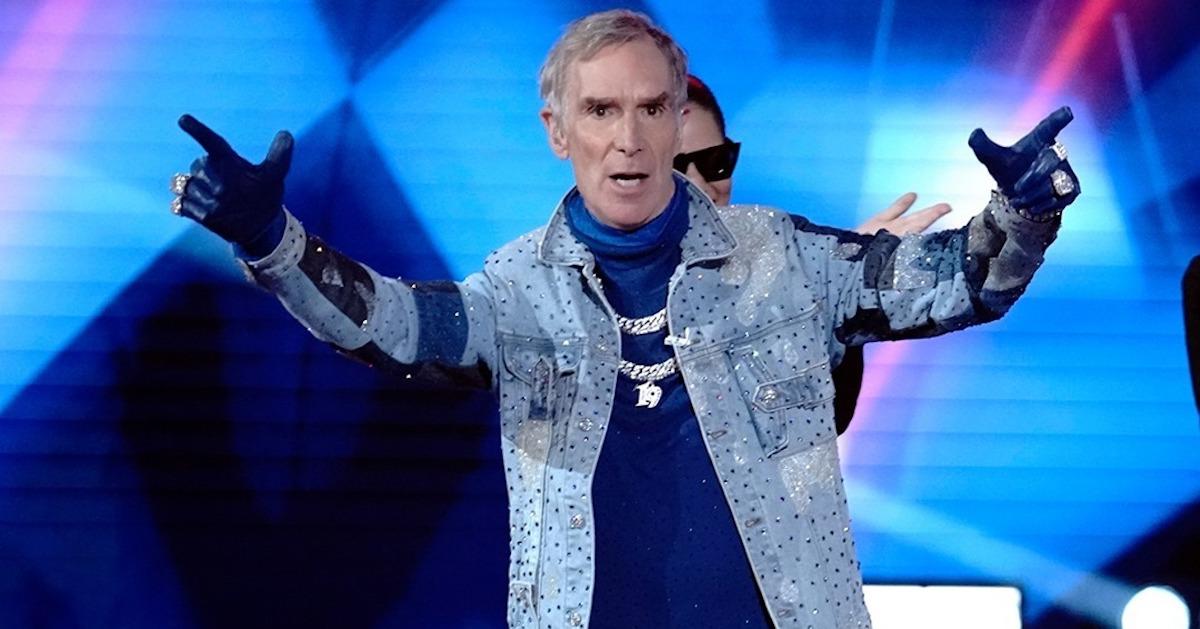 The scientist behind your favorite lessons was under the Ice Cube mask all along on the competition. Viewers had suspected that the person underneath the mask was a believer in climate change and that environmental issues were important to them.
"Welcome to my chill paradise. I'm pretty successful now, but the road to get here was pretty slippery. Even though we had money, I was home alone and isolated," the contestant said.
Article continues below advertisement
"My mom was always off doing important work," the contender said, before an image of a woman at the White House was shown. "And my pops spent real time behind bars. The TV was my only friend, but I had to find a way to make it work."
Bill's mom did work as a codebreaker in D.C., while his dad spent time in a prisoner-of-war camp during World War II.
Article continues below advertisement
Ballet slippers were another clue featured in the package, as were periodic elements. He holds a patent for ballet pointe shoes, and the elements paid homage to his science work.
Judge Brian Austin Green noticed the various climate change references immediately, and Ken Jeong did mention Bill Nye's name before the unmasking was official.
Article continues below advertisement
3. Elizabeth Smart as Miss Moth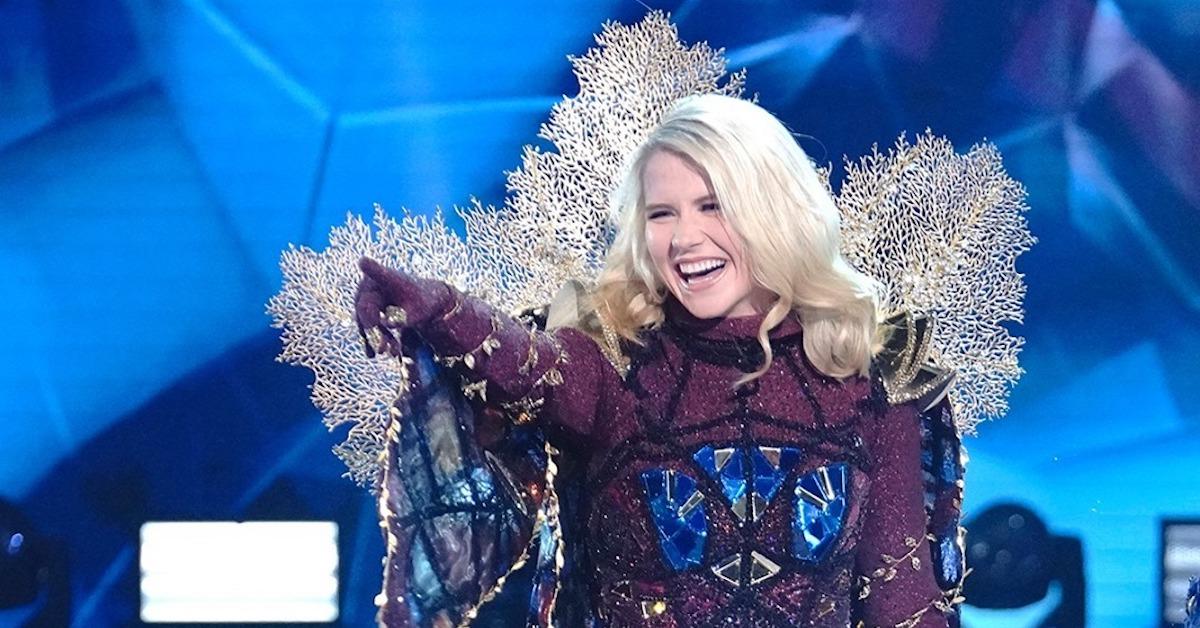 Miss Moth was unmasked during the Jan. 13 episode, and fans were shocked to learn that activist and survivor Elizabeth Smart was behind the elaborate costume.
Prior to the reveal, Miss Moth hinted at her childhood trauma. (Elizabeth Smart was kidnapped from her home in 2002, and she was held captive for nine months.)
Article continues below advertisement
"You know, moths don't seek out the spotlight. It draws us in, whether we want it or not. That's the story of my life. One day, I was just a regular moth out of the view of the public, the next day, making headlines with the president," she shared.
"I had a traumatic experience that not many could have gotten through. And, in turn, my life changed forever. But, I'm a survivor. So, I decided if I couldn't escape the spotlight, I would shine a light on the things I cared about most."
Article continues below advertisement
During her clue segment, images of math equations popped up, as did pictures of the White House. Elizabeth met with President George W. Bush after her kidnapping, and she became an activist for human trafficking and sexual assault.
After her identity was revealed, Elizabeth broke down in tears over her experience on The Masked Dancer.
Article continues below advertisement
4. Brian McKnight as Cricket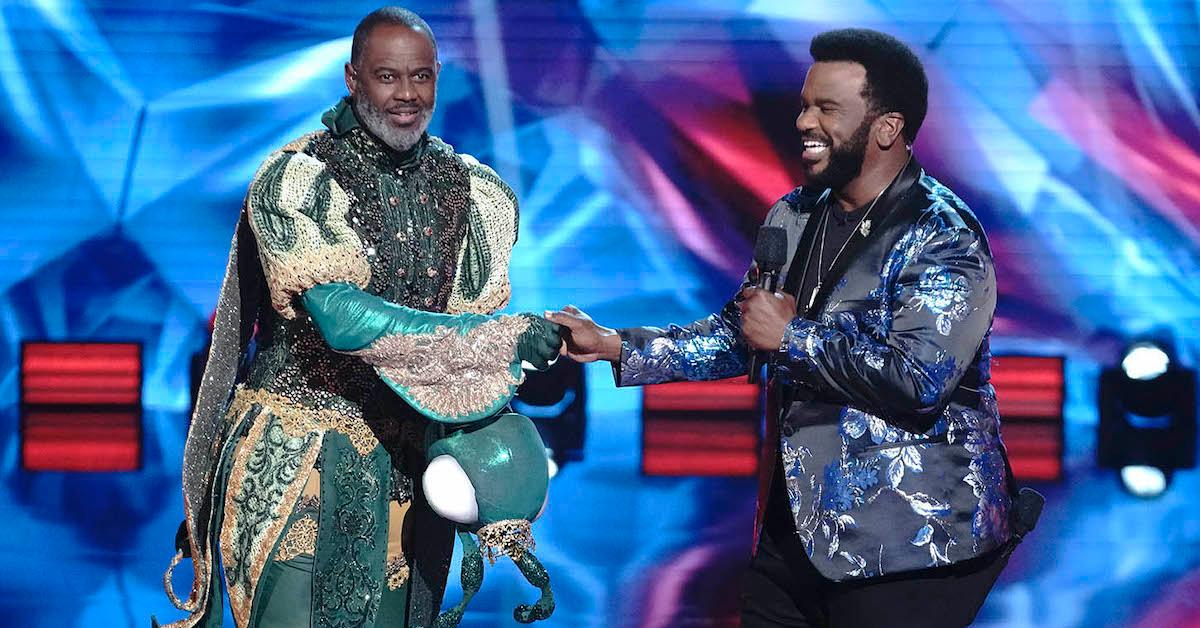 The 16-time Grammy nominee can now add a stint on The Masked Dancer to his resume. Brian McKnight was unmasked on the Jan. 20 episode, much to the surprise of viewers.
His clues included references to 90210, slot machines, Las Vegas, gold bars, and the woods. He also hinted at getting his big break in the '90s and that he was one half of a power couple.
Article continues below advertisement
Paula Abdul did guess Brian because his performance included clocks and a reference to "Back at One" (which is the name of one of his songs).
Article continues below advertisement
5. Vinny Guadagnino as Hammerhead
Fans guessed that this Jersey Shore star was the man behind the mask early on in the show. What were some of the big tells? For one thing, a clue revealed by the Hammerhead claimed, "I bought someone I love a car for Christmas and it Jingle Bell ROCKed." Vinny bought his mother a car for Christmas back in 2019.
Article continues below advertisement
An even more on the nose clue? His whole costume! Vinny appeared in the 2012 Syfy movie Jersey Shore Shark Attack. Plus, a clue video showed a book called Navigating the Shores of Life. The Masked Dancer all but spelled out this one for fans.
Article continues below advertisement
6. Jordin Sparks Thomas as Exotic Bird
This American Idol alum was actually guessed by panelist Paula Abdul, who was a judge when Jordin was declared the winner of Season 6 back in 2007. That year was part of a clue for the Exotic Bird. We were shown a carton of eggs that had the words "best by '07" written on it, as well as runners wearing shirts with the number 17, which was how old Jordin was when she won Idol.
Article continues below advertisement
Other important clues include a picture of a pie (she appeared in the Broadway musical Waitress), the claim that the Exotic Bird suffered a "bird flu" (she had a vocal cord injury in 2008), and a picture of a football (her father played in the NFL).
Article continues below advertisement
7. Oscar De La Hoya as Zebra
Fans started getting the feeling that this boxing champion was the man in the Zebra mask early on. The numerous boxing clues in his clue packages helped give it away. However, there were plenty more hints that the Zebra wasn't just any boxing great — he had to be Oscar De La Hoya. One hint revealed that he had two countries cheering him on, a clear reference to the fact that Oscar's parents emigrated from Mexico.
Article continues below advertisement
Fans also saw a lunch bag with the price tag of $19.92, which just happens to be the year Oscar won gold in the lightweight division at the Summer Olympics. Zebra also dropped the word "author," and Oscar has a best-selling autobiography. Other words he claimed were "champion" and "comeback." Oscar is of course a champion (11 times over) and has teased a comeback for some time. Clue packages even revealed his first name early on. Fans saw images of Oscar Mayer hotdogs as well as various Oscar winners.
Article continues below advertisement
8. Mackenzie Ziegler as Tulip
There were a ton of clues that indicated that Mackenzie was in the Tulip mask. For starters, the hint that dancing runs in the family reminded viewers of Mackenzie and her sister, Maddie, who both starred on Dance Moms, which aired on Lifetime. Another hint: Tulip's word clue was "Lifetime achievements."
Article continues below advertisement
A visual clue saw a ticket for travel from AL to DC, a reference to Mackenzie dancing for the Abby Lee Dance Company. Another big clue were Tulip's ruby shoes, which she clicked three times. Mackenzie starred as Dorothy in a musical version of The Wizard of Oz. The Tulip came in third place in Season 1.
Article continues below advertisement
9. Maksim Chmerkovskiy as Sloth
Coming in second place was the Sloth, who was revealed to be the former Dancing With the Stars pro. The Sloth directly hinted at his Dancing With the Stars past when he said that he was not new to dancing and would do a different style of dance every week to win the trophy. The famous mirrorball trophy was also a clue, as it appeared in two parts (a mirror and a ball) in the Sloth's clue package. A shot also showed "Dentist Whitening Tooth System," which, of course, has the same initials as the show.
Article continues below advertisement
And just to prove that it had to be Maksim and not another pro from the series, the number 18 was given as a clue. Maksim won Season 18 with his partner, Olympic ice dancer Meryl Davis, whose initials also appear as a clue for the Sloth. Clues for other partners of his, including Amber Rose, Heather Morris, Hope Solo, and Denise Richards, were also in clue packages. We also see the Sloth propose to another dancer. Maksim married fellow Dancing With the Stars pro Peta Murgatroyd in 2017.
Article continues below advertisement
10. Gabby Douglas as Cotton Candy
Taking home the coveted Diamond Mask trophy was Cotton Candy, who was revealed to be Olympic gymnast Gabby Douglas. One of the biggest clues was Cotton Candy's "book," the title of which was "The Cotton Candy Story." Gabby's memoir was turned into a Lifetime movie called The Gabby Douglas Story. Cotton Candy also revealed that she had to leave home to follow her dreams. Gabby moved across the country to live with her gymnastics coach as a teen.
Article continues below advertisement
One of Cotton Candy's Word Up reveals was "team player." Gabby shared team gold in the 2016 Rio Olympics. A cupcake decorated with false eyelashes and lipstick also hinted at Gabby's cosmetics line, Beauty Bakerie.