How Much Is the MJ Family Worth? They Teased a $20M House
What is the MJ Family's net worth? Funny Mike and Jaliyah Monet are the couple behind the famous YouTube channel. Details on how they make money.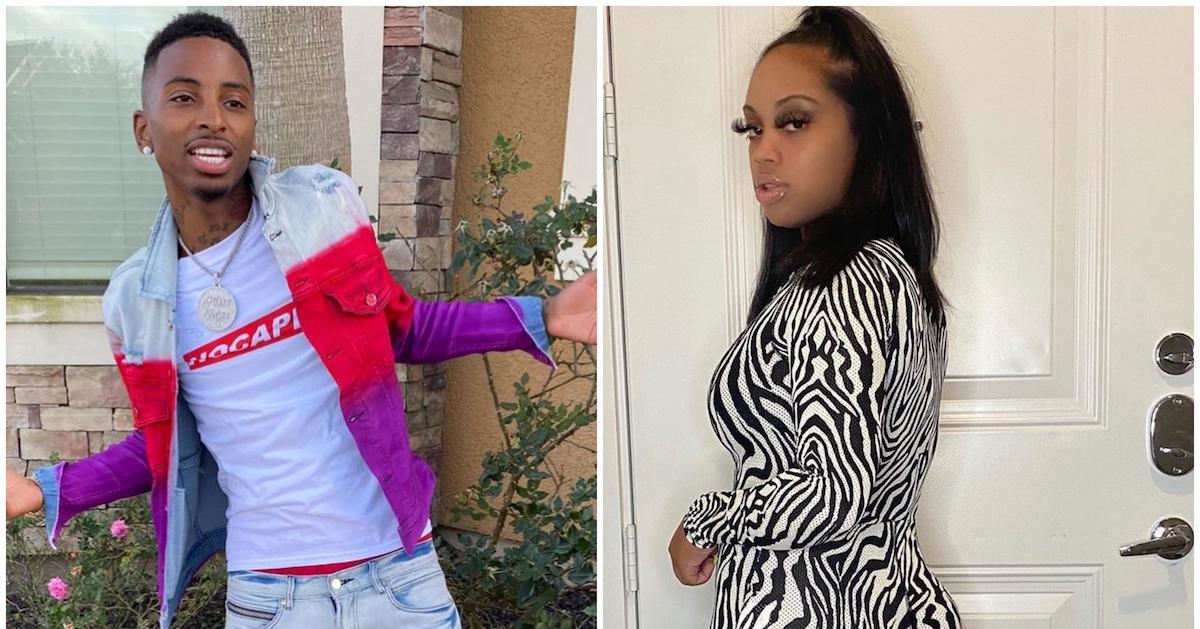 Viewers love to watch families grow on YouTube, which explains how the ACE Family, the Labrant Family, and Roman Atwood have all amassed millions of subscribers.
The MJ Family is another channel that includes prank videos, confessionals, and a lot of baby content.
Article continues below advertisement
The vlog family consists of parents Funny Mike (real name MacArthur Johnson) and Jaliyah Monet, and their kids Londyn and M.J. Since creating their family vlog channel in 2017, the MJ Family has grown their following to more than three million subscribers, and their videos have been viewed more than 261 million times.
Jaliyah and Funny Mike broke up before their son's birth in the summer of 2020, and Jaliyah briefly took the channel back and renamed it Jaliyahma.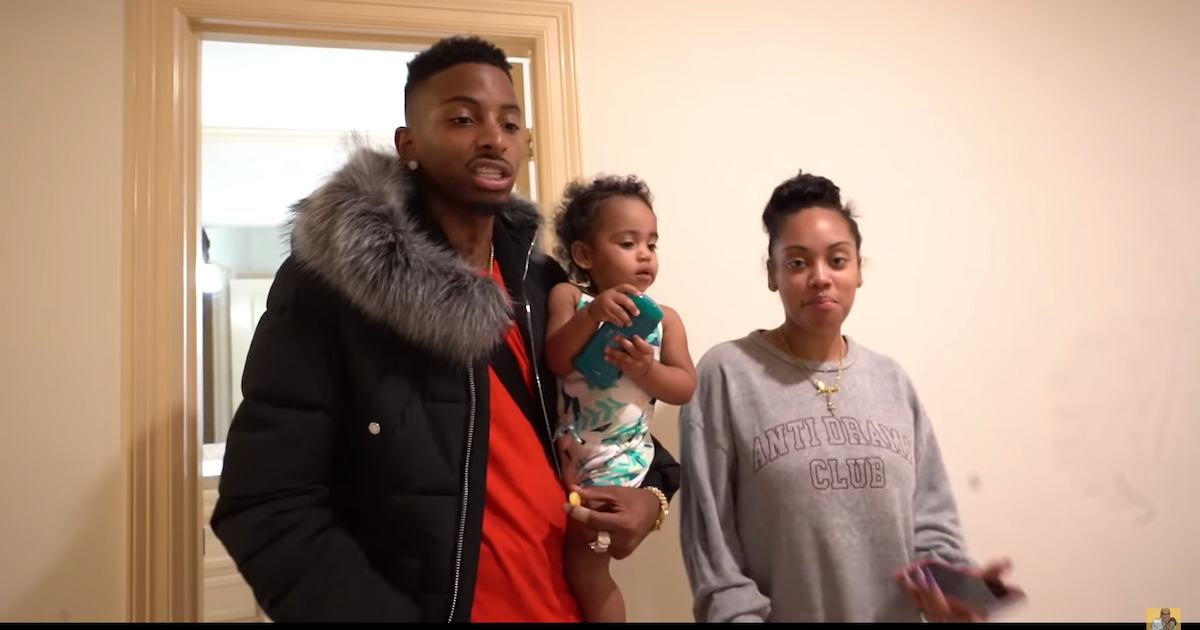 Article continues below advertisement
But, the channel has since gone back to its original name, and the couple has reunited. In October of 2020, they posted a video about buying a luxury home together.
What is the MJ Family's net worth? Keep reading to find out how the pair makes money. Plus, find out if their $20M home is actually worth that much, or if their video thumbnail was just clickbait.
What is the MJ Family's net worth?
In their house tour video thumbnail, Jaliyah and Mike teased that their new property was worth $20M, leading some fans to wonder how much the pair made off of YouTube.
But, the high price tag appears to have been a clickbait ploy for more views. The photo of the exterior of the home that is used in the thumbnail is also not actually the MJ Family's house either.
Article continues below advertisement
Though their new digs did not cost $20M, Mike and Jaliyah's home is expansive and luxurious. They did not share what neighborhood their house is in, so it's publicly unknown at this time how much it is worth.
Article continues below advertisement
The house does feature a wet bar, a large eat-in kitchen, multiple garages, several en suite bathrooms, and a pool in the backyard. In their tour video, the couple showed off two Lamborghinis and a Mustang in the driveway.
It has been estimated that Mike himself has a net worth of $3 million. In addition to having a family-centric channel on YouTube, the internet personality also has his own platform with nearly 6 million subscribers.
He's also appeared on the Nick Cannon MTV series Wild 'n Out.
The couple likely makes the bulk of their money from their YouTube channels, and they also promote products on Instagram.
Mike and Jaliyah have also released songs together.
In their house video, Mike shared that he still owns his previous property, and that the family is slowly moving their things out of it.
Article continues below advertisement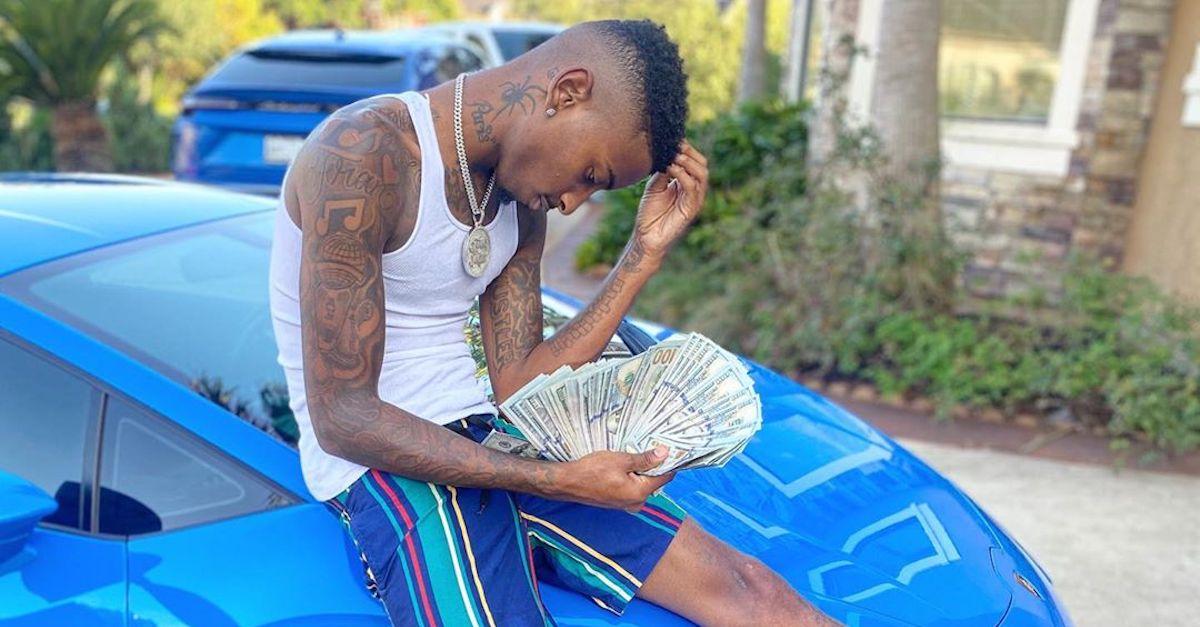 Who are Funny Mike's siblings? He works with his brother, Wings.
The 23-year-old has a half brother named Wings, who he frequently collaborates with online. The two ran a channel together called Wings & Mike, and he has his own channel called WingsTooFunny now.
Wings frequently appears on Funny Mike's personal channel and on the MJ Family platform.
Now that the MJ Family has bought a new house, there's plenty of room for Wings to get his own wing.