Katie Holmes Is Dating Someone, but Don't Expect Him to Be Jumping on Couches
Katie Holmes has a new boyfriend, chef Emilio Vitolo Jr., and there are already tons of questions about him, like who he is and what his net worth is.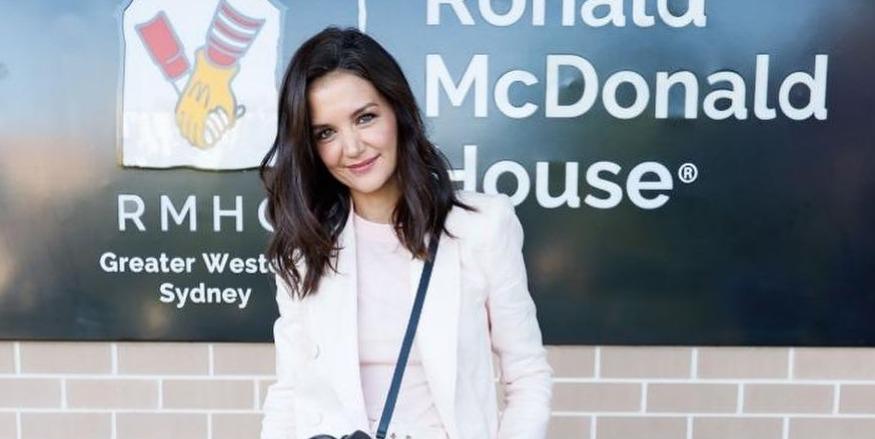 Remember when Katie Holmes started dating Tom Cruise back in 2005 and he was so excited that he started jumping on Oprah Winfrey's couch on national television? While that seems like a much simpler time, it was still a wild moment for Katie Holmes's suddenly very public dating life. And now that she's dating chef Emilio Vitolo Jr., her new relationship will once again be thrust into the spotlight.
Article continues below advertisement
Only in this scenario, it's doubtful you'll be getting any of those super uncomfortable moments Tom Cruise blessed us with. Katie's fans are still naturally curious about who her new boyfriend is and if they are even serious. He isn't the first boyfriend Katie has dated publicly after her divorce from Tom, but he's also not an actor, which could be a welcome change for her.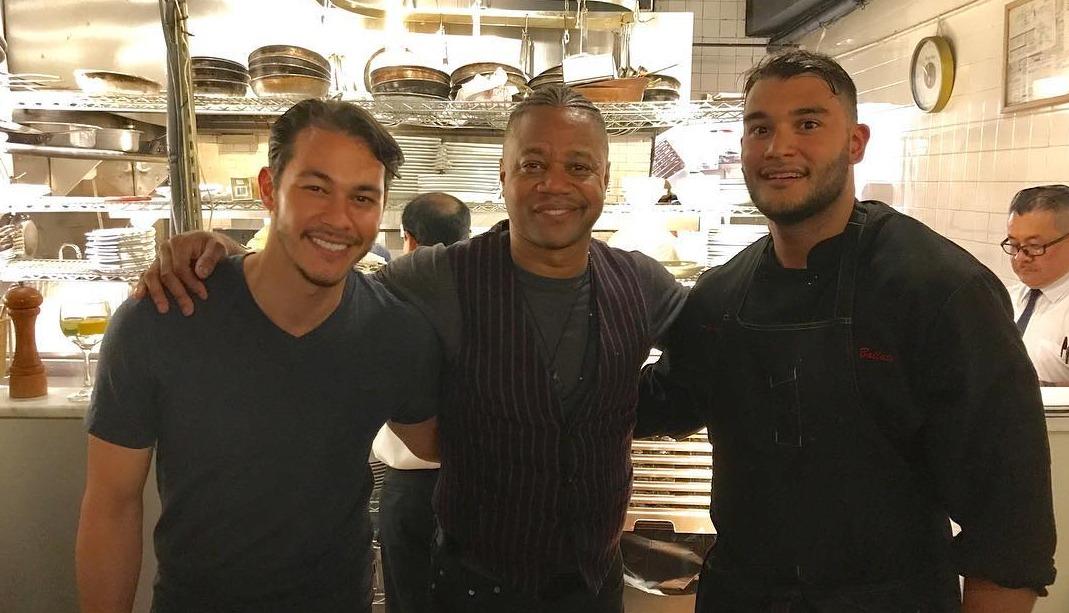 Article continues below advertisement
Emilio Vitolo Jr.'s net worth is more than your average chef's.
While he isn't in show business, Emilio does come from a family responsible for a well-known restaurant in New York City that celebrities frequent, including Barack Obama. Emilio's father is the driving force behind Emilio's Ballato and Emilio and his brother are two of the head chefs at the restaurant. New York Magazine described the restaurant as having a "clubby, friendly, old-school Italian welcome" and because of its success, Emilio is more than just another cook at a swanky restaurant.
The Joseph Gordon-Levitt look-alike chef has an estimated net worth of $1.5 million, which is pretty impressive for someone who works a ton, but still has time to make out with his girlfriend in public after enjoying a few glasses of wine together. Because when he and Katie were spotted making out outside of a Manhattan restaurant, sparking the public's interest in Katie's new beau, work seemed to be the furthest thing from his mind, and rightfully so.
Article continues below advertisement
Katie Holmes's new boyfriend is different from her past partners.
In the past, Katie was linked to actors like Dawson's Creek co-star Joshua Jackson, Chris Klein, Tom Cruise, and Jamie Foxx. Although, judging by Emilio's Instagram, he might be besties with the Jonas brothers, he isn't an up and coming actor. Instead, he is serious about the restaurant game because he grew up in the business with his father.
Article continues below advertisement
"It's a seven-day-a-week commitment," Emilio told InStyle, of running a restaurant. "If you're going to do a restaurant the right way, you always have to be there. But on Sundays my father was never the cook. My mother, who's from Peru, would make us dishes like chicken and rice instead."
Maybe Sundays are also canoodling days for Emilio and Katie?
Article continues below advertisement
What ever happened to Katie Holmes and Jamie Foxx?
After Katie's divorce from Tom, her relationship with fellow actor Jamie Foxx made headlines. It seemed like a random pairing for two actors who had never worked closely together and are more than 10 years apart in age. They were first spotted together at the 2013 Annual Apollo in the Hamptons Benefit. But with a relationship that was fleetingly in the public eye, including random shots of them holding hands or attending an event together, their relationship fizzled out in the same way.
Gradually, Katie and Jamie were no longer spotted together and the rumors of their serious relationship died down. And after six years of rumors, outings, and alleged sources close to the couple giving their relationship status away, in 2019, Katie and Jamie were over. Now, she has moved on to someone quite different and, hopefully, open to a mutually solid relationship.