Fans Speculate What Happened to YouTube Personality FunnyMike's Dad
What happened to FunnyMike's dad? The rapper and YouTube personality's father has recently passed away. Here's what fans think happened to him.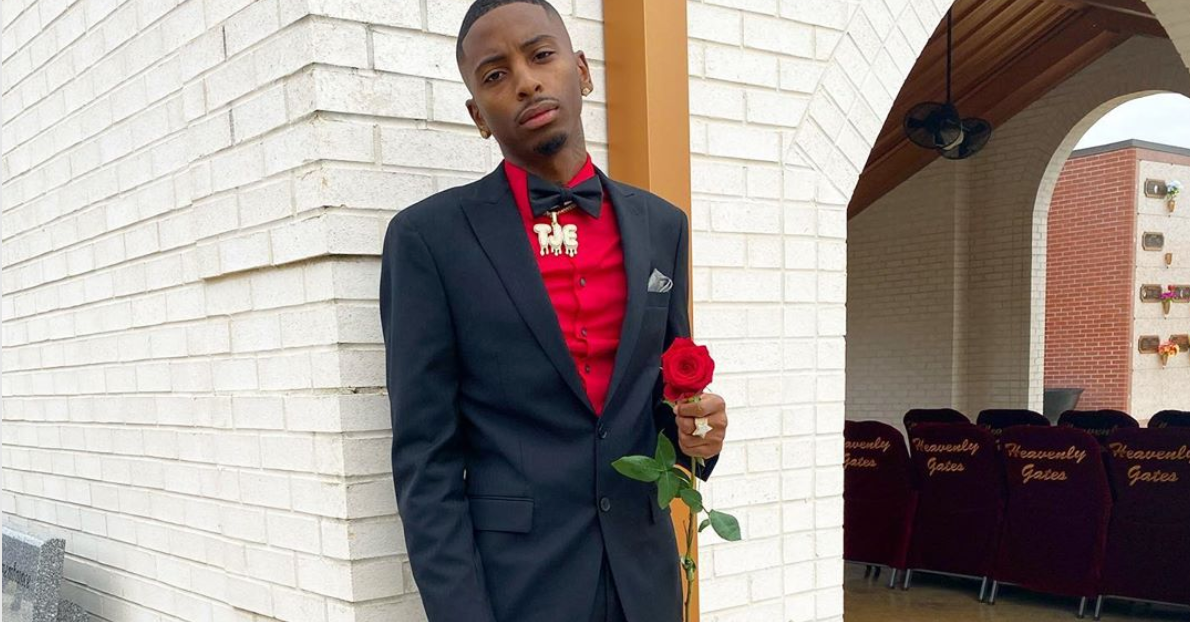 YouTube personality FunnyMike (also known as 22 Savage), the frontrunner of the channel FunnyMike, is known for his family videos featuring pranks, challenges, and other family drama. The family is hilarious, following the siblings' love lives and attempts to embarrass them on an everyday basis.
Some of his most popular content includes the "FOUND CIGARETTES IN LIL SISTER BACKPACK PRANK" and Kam and Mirah's music video for their song "A's & B's." The channel currently has 4.1 million subscribers.
Article continues below advertisement
While the family's videos usually feature a series of lighthearted content, one of his most recent videos revealed the death of his father.
Article continues below advertisement
What happened to FunnyMike's dad? Fans think he took his own life in Baton Rouge.
In a video posted to FunnyMike's account on Oct. 27 titled "JAY BROKE UP WITH EMILY & I LOST MY DAD!" FunnyMike revealed the loss of his father.
The video follows FunnyMike on one of his usually happy days, until he addresses his father's death.
Comments are disabled on the video, likely to keep fans from speculating as to the death of his father, but that didn't stop people from making their own assumptions about his passing.
The most common assumption made by fans is that FunnyMike's father shot himself. Most of the theory videos posted to YouTube direct to one article written by WBRZ.
The article notes a death on N. 39th Street in Baton Rouge, where authorities report that "one person died as a result of a self-inflicted gunshot wound."
Authorities in Baton Rouge have yet to confirm the name of the victim, but many speculate that since FunnyMike is from Baton Rouge that it was likely his father.
Article continues below advertisement
FunnyMike posted a tribute to his father on Instagram.
In a photo posted to FunnyMike's account the day of his father's death, he shares a heartfelt photo with his father. "Love you pops #rip never thought this fame & s--t ah take the ones I love away from me! Hurting right now !" the caption read.
FunnyMike traveled to Baton Rouge for the funeral, where he posted a photo of himself in a suit with a red rose. The caption read "Put pops to rest today ! Love you #rip #ripdad."
Article continues below advertisement
It is unclear whether FunnyMike will ever address the rumors around his father's death, but it would be best if fans give him the space he needs while he deals with the loss.
A third photo posted to the account showed a group shot of his family at the funeral, where they were all wearing black and red in tribute to his father. The photo's caption is the broken heart emoji.
Regardless of what happened, FunnyMike has a right to his privacy during this time.