Here Are Some Memes From 'The Owl House' to Help Tide You Over Until It Comes Back
There's no sign that the hiatus for 'The Owl House' will end any time soon, but here are some memes to help tide you over until then.
The three months we've been without The Owl House feels a lot longer when there's no end in sight. The critically acclaimed and hyper-progressive Disney Channel show first premiered in 2020. It was renewed for a second season that's supposed to have a total of 21 episodes (and a third season consisting of three specials), but the show went on a sudden hiatus after only 12 episodes, and there's no sign of the show's return yet. The solution to this problem? Memes!
Article continues below advertisement
The Owl House follows young eccentric Luz Noceda (Sarah-Nicole Robles), who strays from her home in the human realm to the magical and demonic world of the Boiling Isles. After meeting infamous witch Eda Clawthorne (Wendie Malick) and her scrappy little companion King (Alex Hirsch), Luz decides to stay in the strange and wondrous realm and train to become a witch.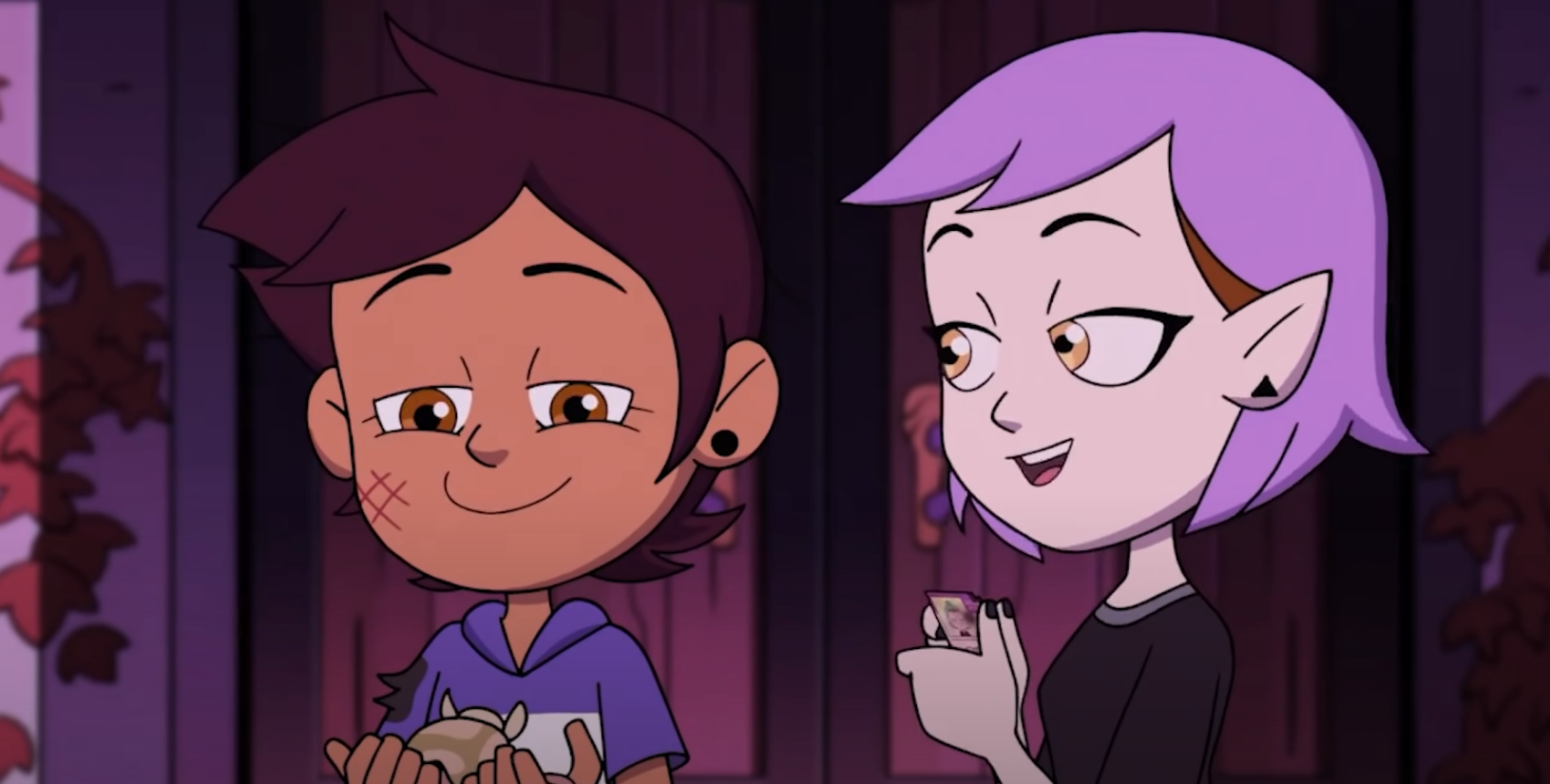 Article continues below advertisement
'Owl House' memes are all we have to tide us over.
As a Disney Channel cartoon, The Owl House has made leaps and bounds in diverse representation in children's programming. The series prominently features LGBTQ+ characters and storylines at its forefront. Like Steven Universe and Adventure Time before it, the show pioneers a new age of diversity in entertainment. And it could do much more of that if the hiatus would just end.
There's no telling when The Owl House will return from the war, and the wait seems to be taking forever. At least there are plenty of memes to help keep us entertained while we wait for more of the "Lumity" ship to sail.
Article continues below advertisement
This fan artist takes cues from 'Squid Game' in this amusing crossover.
Hunter may seem a bit lost, but his redemption makes him seem adorable.
Article continues below advertisement
This fan artist provides a perfect guide on how to talk to short, non-binary witches.
We definitely need more "Lumity" in our lives.
Article continues below advertisement
If we don't get the rest of Season 2, maybe Great-Bit Arcade can make it in 'Animal Crossing.'
According to 'Know Your Meme,' Lego Eda is totally a thing, apparently.
Article continues below advertisement
'The Owl House' and old Vine clips seem like the perfect combination.
You know what we call that? Growth.
Ah, yes. The three genders.