'The Owl House' Is an Unapologetically LGBTQ-Friendly Children's Show That We Need More Of
Even despite its ongoing hiatus, 'The Owl House' has the kind of LGBTQ representation we need more of in today's Disney cartoons.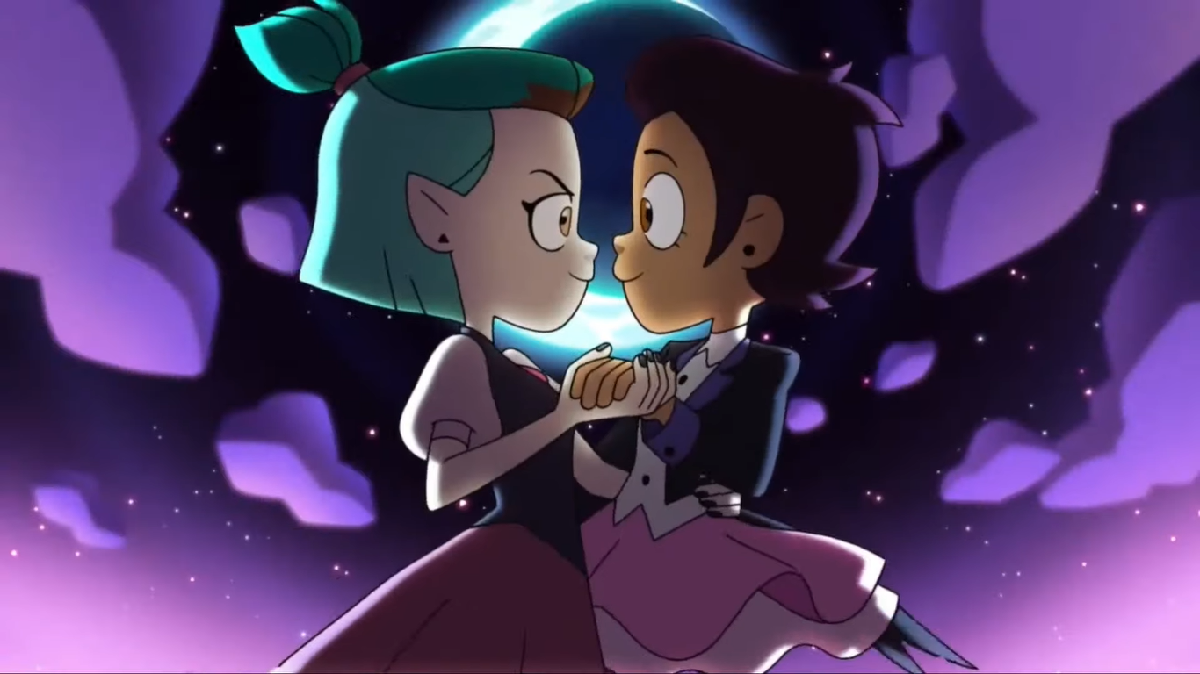 Spoiler alert: This article contains spoilers for The Owl House.
It may be in the middle of a troubling hiatus, but The Owl House still remains one of the most important children's cartoons of the new decade. Having premiered in January 2020, the Disney Channel show has received critical acclaim and has been highly celebrated for its diverse characters, including its outstanding accomplishments in LGBTQ representation.
Article continues below advertisement
The Owl House follows Luz Noceda, an eccentric and imaginative girl who accidentally wanders from her home in the human realm into a dangerous world of magic and monsters. There, she befriends infamous witch and wanted criminal Eda Clawthorne along with her scruffy companion, King. Having found a new home away from home, Luz strives to become a witch, meeting plenty of new and mystical friends along the way.
The series has made a name for itself for its groundbreaking diversity, both with its racially diverse cast and how prominently LGBTQ characters are represented.
Article continues below advertisement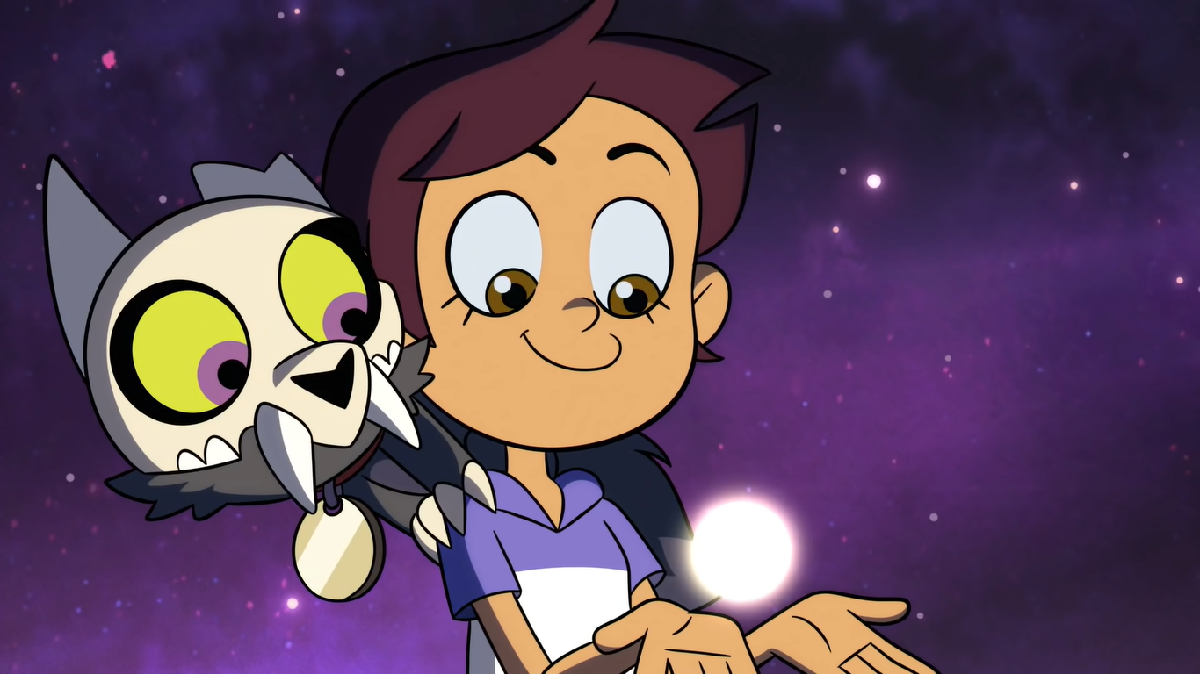 'The Owl House' is out and proud with its LGBTQ representation.
Following in the footsteps of shows like Steven Universe, The Owl House has been unafraid to approach LGBTQ subjects with nuance and depth. Between a recurring character's gay dads being featured in the background to major characters being openly queer and attracted to the same gender, there's no shortage of heartwarming moments of pride featured throughout the show.
Article continues below advertisement
Take the main character, Luz, for example. Show creator Dana Terrace has confirmed via Reddit that the character is openly bisexual, with fans even calling her the first bisexual lead in a Disney Channel show. Her pride certainly comes through in the series itself.
Like any good fangirl, Luz fantasizes about being romantically involved with the male heroes of her favorite books. But in reality, she recently started dating a girl!
Her girlfriend, Amity Blight, is a prodigal student at Hexside School of Magic and Demonics. Though she was initially repulsed by Luz's brash and happy-go-lucky attitude, they eventually connected through a shared love of books. Amity's desire to be Luz's friend eventually blossomed into an all-out lesbian crush, one that she (poorly) kept secret for much of Season 1.
Article continues below advertisement
In Season 2 Episode 8, "Knock, Knock, Knockin' on Hooty's Door," that all changed. Under the emotional duress of the eponymous Owl House falling apart, Amity openly admitted her feelings for Luz, which she felt herself reciprocating. The episode ended with the two of them agreeing to go on a date with each other. In the following episode, Amity publically calls herself Luz's girlfriend in a display for the show to ensure that there were no mixed messages about their romantic feelings.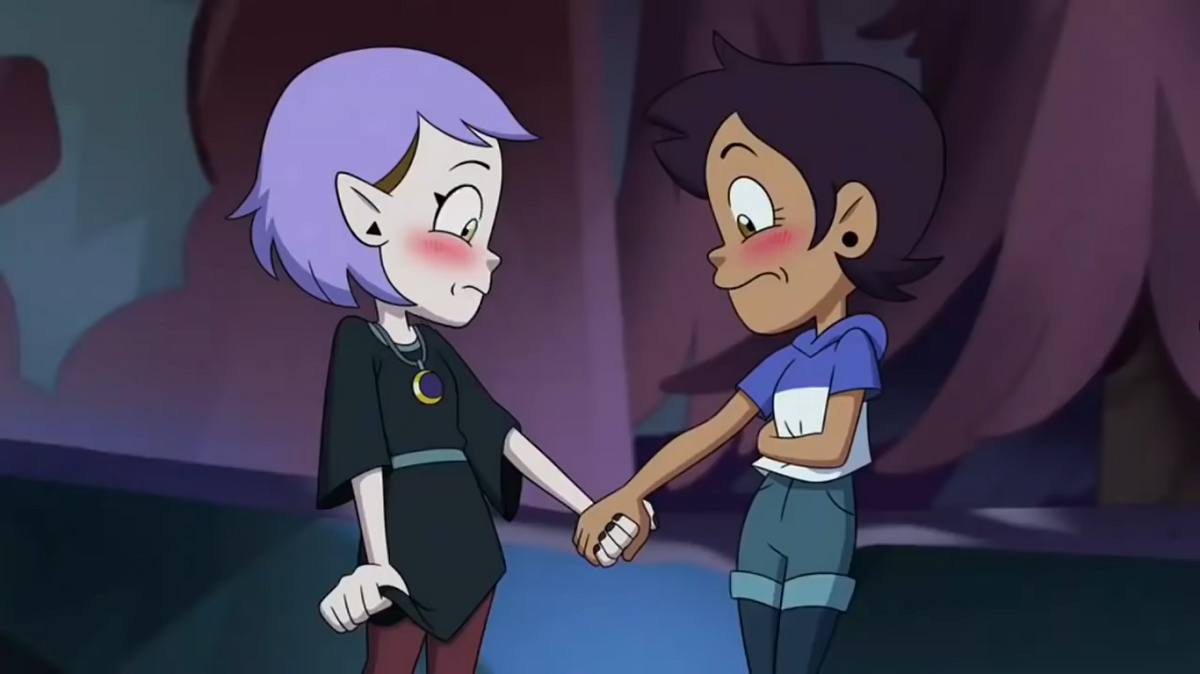 Article continues below advertisement
The transgender community is given a shout-out through Raine Whispers!
So far, Season 2 has provided several opportunities for LGBTQ identities to flourish. For the trans community, that came in the form of Raine Whispers.
Raine is introduced as one of the Coven Heads, a group of professional magic users who each preside over a different type of magic while serving the nefarious Emperor Belos. Raine, however, secretly leads a group of rebels trying to put a stop to the Emperor's plans.
Raine is featured in Season 2 as non-binary, going by they/them pronouns. Their pronouns are even respected by several other characters, including Eda (who also used to date them). And in another stroke of awesome representation, Raine is even portrayed by actual non-binary voice actor Avi Roque.
As the first non-binary character in a Disney Channel show, Raine Whispers is easily a landmark figure in LGBTQ representation.
Article continues below advertisement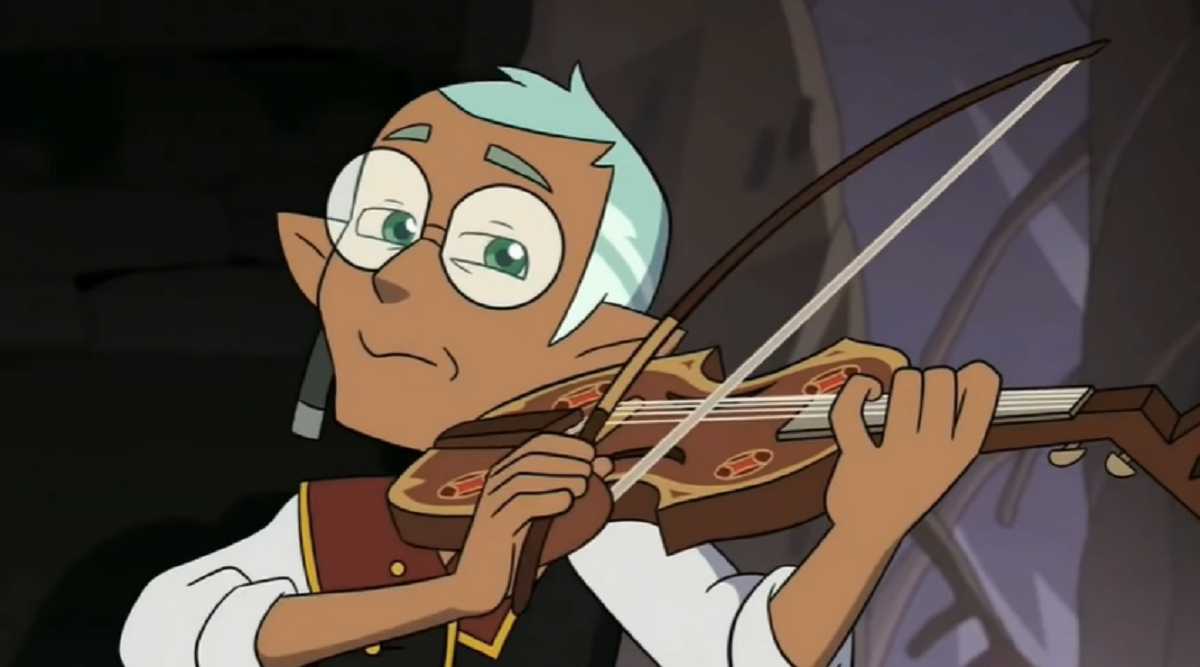 The queer characters informed Mae Whitman's coming out!
The positive effect that these prominent LGBTQ themes have cannot be understated. As a trans person myself, I can attest to the fact that having characters like the ones in The Owl House is invaluable in helping affirm visibility in society.
But don't just take my word for it. Ask actress Mae Whitman how positive her role in the show has been for her own queer journey.
Article continues below advertisement
The Good Girls star has had plenty of voice-acting roles in her career, including characters in Avatar: The Last Airbender and Kingdom Hearts II. But voicing the openly lesbian Amity Blight in The Owl House gave her the courage to come out as pansexual in August 2021.
"Being pansexual myself, I wish I had such incredible characters like Amity and Luz in my life when I was growing up," the actress tweeted. "Queer representation is sososo important."
Article continues below advertisement
It's not often that a children's cartoon like The Owl House comes around. The show has made excellent strides in presenting more LGBTQ characters to the world in charming and positive ways. Even adults like me and Mae Whitman can truly appreciate everything the show tries to do to represent us positively.
If The Owl House returns any time soon, then the world desperately could use some more of its progressive thinking.