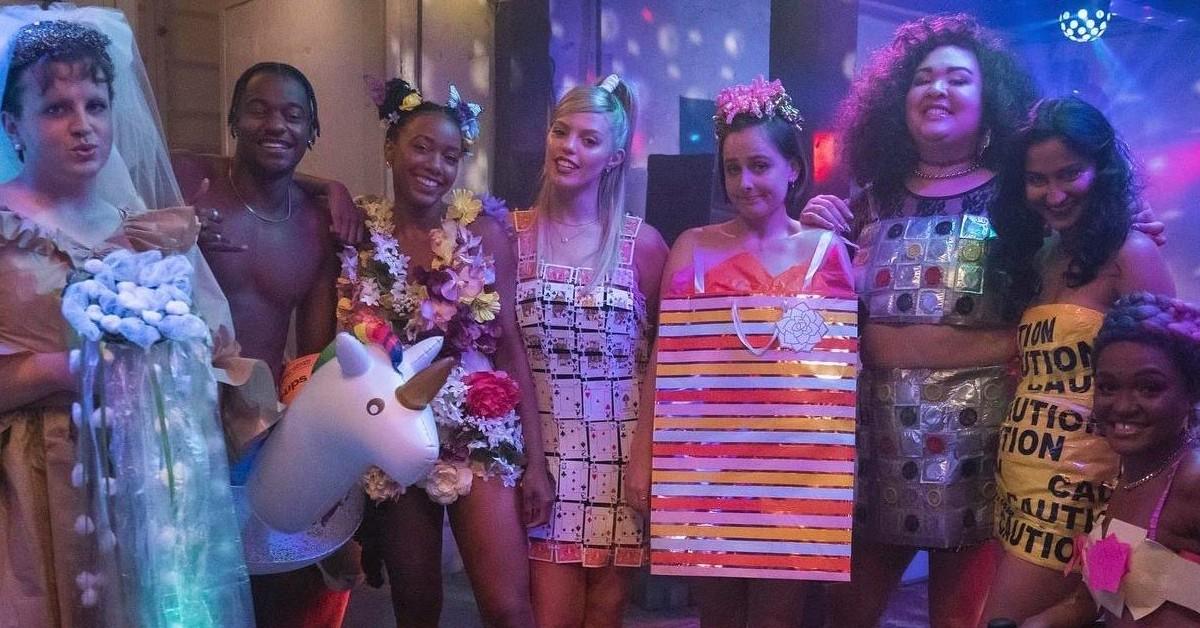 Let's Break Down That Drama-Filled 'The Sex Lives of College Girls' Season 1 Finale
Warning: Spoilers for Season 1 of The Sex Lives of College Girls.
Our Essex College faves finally got to attend their first "Anything But Clothes" party in the Season 1 finale of The Sex Lives of College Girls. Where did the rest of Season 1, Episode 10 leave Whitney (Alyah Chanelle Scott), Bela (Amrit Kaur), Kimberly (Pauline Chalamet), and Leighton (Reneé Rapp)? Let's break it down.
Article continues below advertisement
The hit HBO Max series was executive-produced by Mindy Kaling and was recently renewed for a second season, so thankfully, we'll get more of The Sex Lives of College Girls in the future!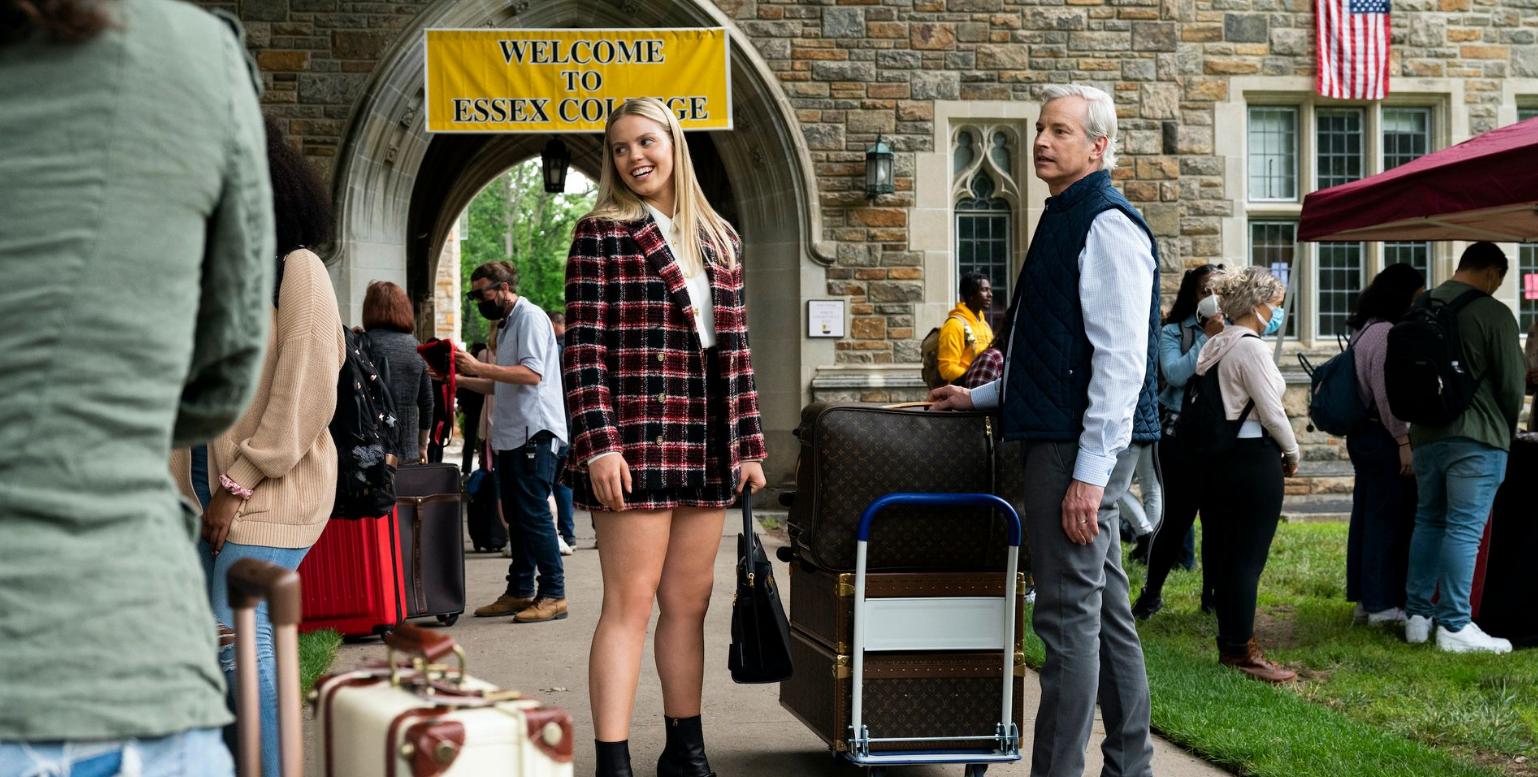 Article continues below advertisement
Our favorite Essex College foursome had to deal with a lot leading up to the Season 1 finale.
Whitney, Bela, Kimberly, and Leighton had to deal with their own fair share of first-year college drama leading up to the Season 1 finale. Star soccer player Whitney was forced to finally come clean about her secret affair with Essex College's assistant soccer Coach Dalton (James Morosini). Bela finally achieved her goal of being accepted as a member of The Catullan, Essex College's comedy magazine. Sadly, Bela also had to deal with being sexually assaulted by Ryan (Conor Donnally), who was a Catullan writer.
Meanwhile, the formerly straight-laced Kimberly was caught cheating on an exam. Much like Whitney attempting to cover up her assistant-coach-affair, Kimberly attempted to find ways to make her cheating look less bad so she wouldn't get expelled. Everyone had something to cover up, and Leighton was no exception. She was afraid to come out of the closet, and as a result, she lost Alicia (Midori Francis), a woman who truly cared about her.
Article continues below advertisement
The Season 1 finale was about coming clean, in more ways than one.
In Season 1, Episode 10, aptly titled, "The Truth," Eric (Mekki Leeper) accuses Bela of lying when she tells him and Evangeline (Sierra Katow) about Ryan's actions. Thankfully, Eric quickly realizes how he's sinking into a pit of victim-shaming sludge. He later joins in with other writers for The Catullan, and they all decide to fire Ryan. However, Bela finally realizes that she never really belonged at The Catullan either and chooses to quit the group. To Eric's credit, he does apologize to Bela.
Article continues below advertisement
Whitney's U.S. Senator mother (Sherri Shepherd) visits Whitney and questions her about the report she read about Coach Dalton's sexually inappropriate actions. Instead of telling her mom the truth, Whitney chooses *violence* (lying) and says it was her friend Willow (Renika Williams) who slept with Coach Dalton. Whitney never really felt like she could be open with her mom, so the fact that she does that makes sense. To Willow's credit, she plays along and gives Whitney's mom the dirty details.
Article continues below advertisement
Leighton chooses to come out, on her own terms.
Sadly, Leighton doesn't get back together with Alicia in the Season 1 finale. And you know what's worse than a breakup? Not being able to cry about it with your besties. Leighton decides to confide in Kimberly that she was in a relationship with a woman. What's great about this is is that Leighton was never forced to come out, but she managed to take the first step on her own terms and at her own pace.
Kimberly, who got the copy of the test she got caught cheating on from Nico (Gavin Leatherwood), decides she'll steal the rest of the copies from Nico's frat house and turn them in to save her skin. She's caught doing this by none other than Nico himself. In an attempt to redeem himself for cheating on his actual girlfriend and not telling Kimberly she was the side chick, Nico doesn't make any effort to stop Kimberly's mission. They don't get back together.
Article continues below advertisement
Ironically, Kimberly's efforts do pay off, somewhat. She turns in the test copies and she's not expelled — but she is financially. Her scholarship is revoked.
Article continues below advertisement
The Season 1 finale has us seriously looking forward to Season 2.
Will Leighton ever feel safe enough to come out to her peers or her parents? Is Kimberly able to rustle up enough tuition money to be able to keep attending Essex College? Can we see Bela thrive as the leader of her new women's comedy writing group? Are we going to get more cute Canaan (Christopher Meyer) and Whitney relationship development in Season 2?
We're just going to have to wait and see until Season 2 premieres sometime in the future. In the meantime, you can stream all 10 episodes of Season 1 of The Sex Lives of College Girls only on HBO Max.