Kimberly Might've Lost Her Spot at Essex in 'The Sex Lives of College Girls'
'The Sex Lives of College Girls' is pure chaos, and it gets worse when Kimberly cheats on an exam. Viewers are curious to know if she gets expelled.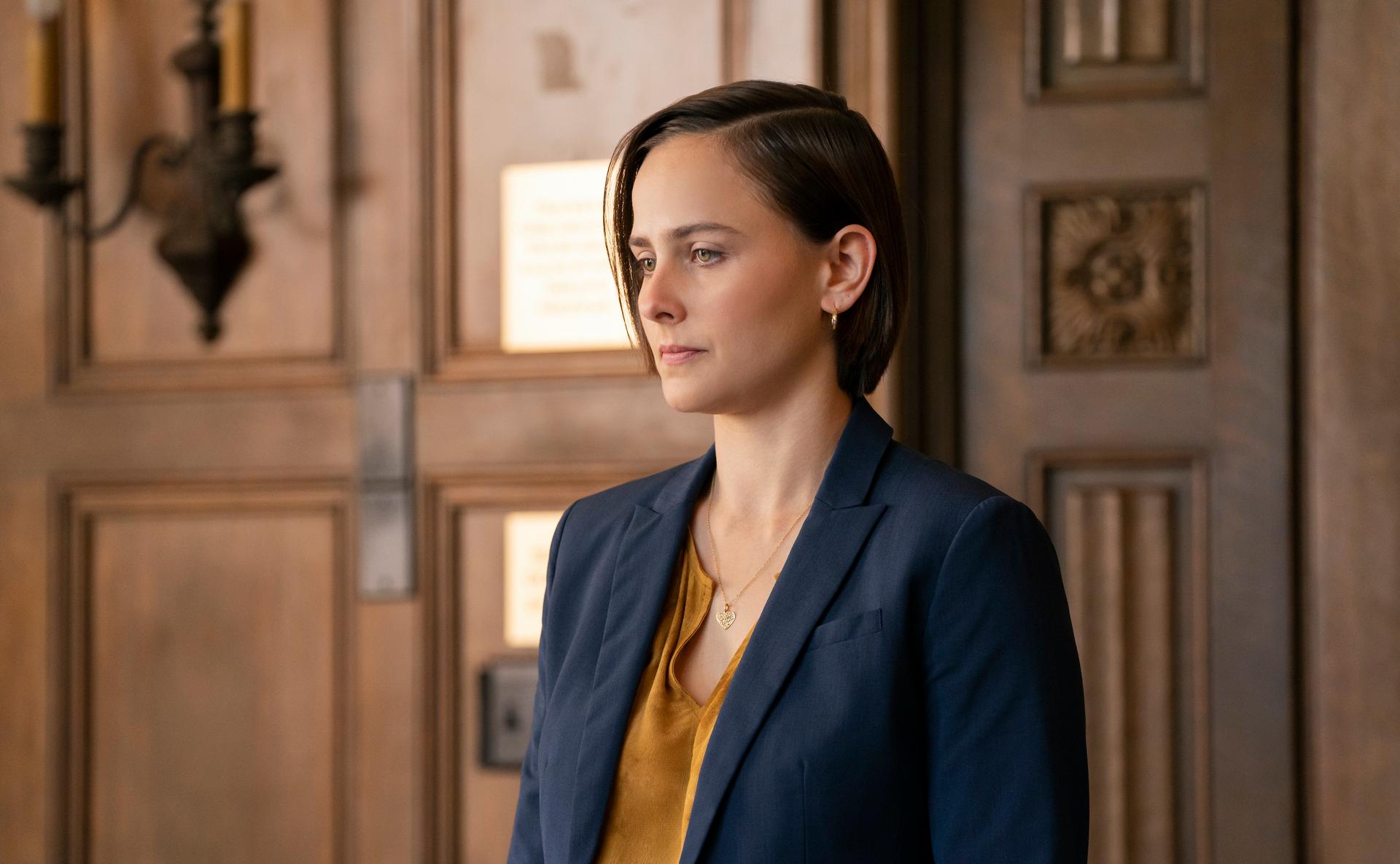 Spoiler alert: This article contains spoilers for Episodes 9-10 of The Sex Lives of College Girls.
Midterm season is here, and our four favorite roommates in The Sex Lives of College Girls are really going through it. From Bela (Amrit Kaur) telling The Catullan about her sexual assault to Leighton (Reneé Rapp) struggling with the idea of coming out as gay, the series deals with much more than the title suggests.
Article continues below advertisement
Things take a more severe route in the last two episodes of Season 1, especially with Kimberly (Pauline Chalamet). In the previous episode titled "The Surprise Party," Kimberly learns that Nico, the guy she's been hooking up with, has a girlfriend.
He tries to apologize, but she storms out and wants nothing to do with him. On her way out of the frat, Kimberly takes with her an econ exam file, which Nico had previously offered her to help her pass the midterm.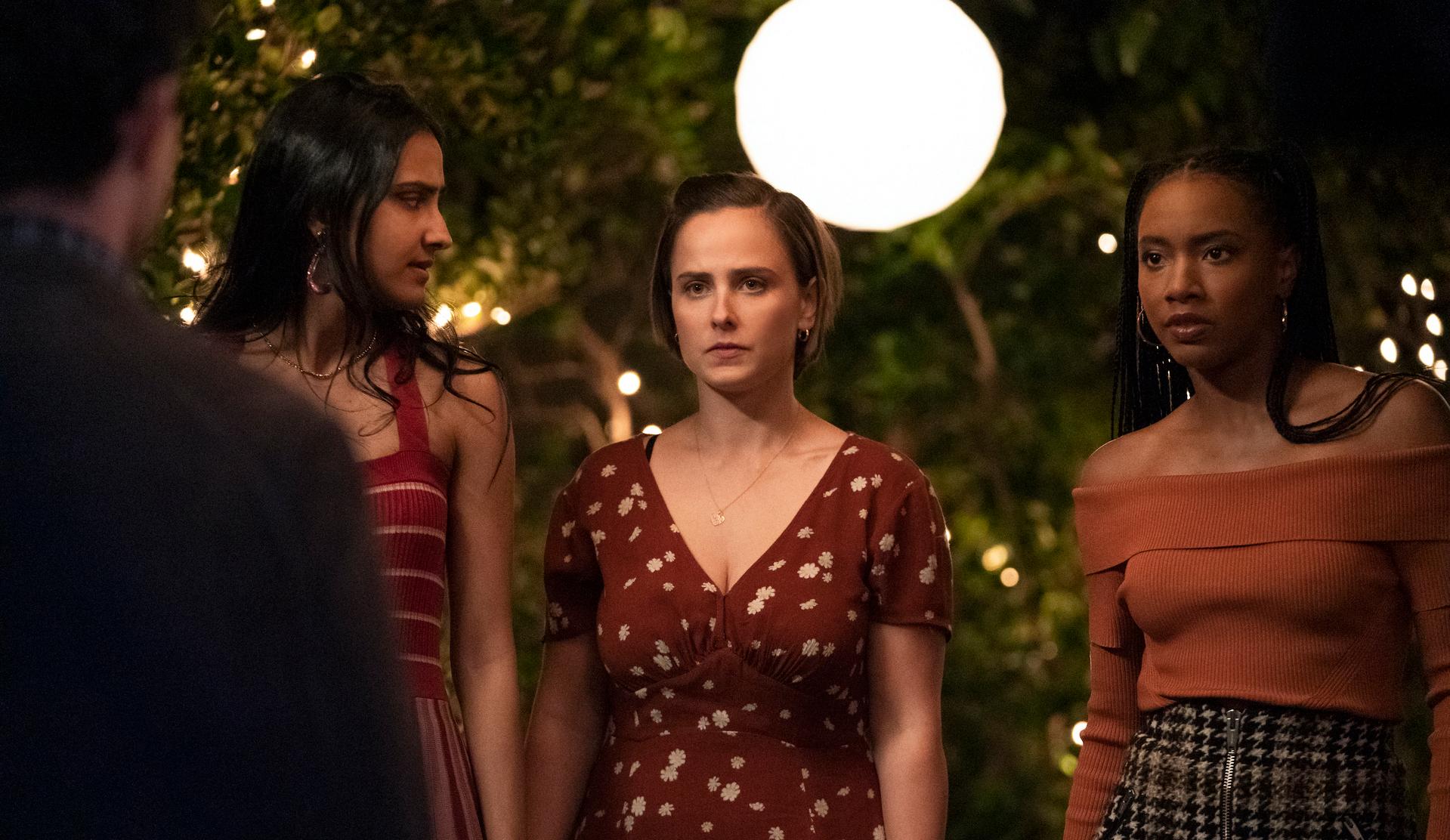 Article continues below advertisement
Episode 9, simply titled "Cheating," picks up right around exam season, and Kimberly plans on using the file to help her cheat. Since this is a serious offense in all academic institutions, does Kimberly face any consequences? Does she get caught, and if so, does she get expelled? Keep reading to find out!
Does Kimberly use the file to cheat on her econ exam?
Kimberly has fallen behind on all of her responsibilities — schoolwork and her part-time job — due to her multiple hook-ups with Leighton's older brother Nico (Gavin Leatherwood). As a result, she ultimately decides to cheat on her exam to pass the course.
While Kimberly is at work, she lets her co-worker/friend Canaan (Chris Meyer) know she plans to cheat on their econ midterm. He warns her not to, but she lets him know she has a plan to escape getting caught.
Article continues below advertisement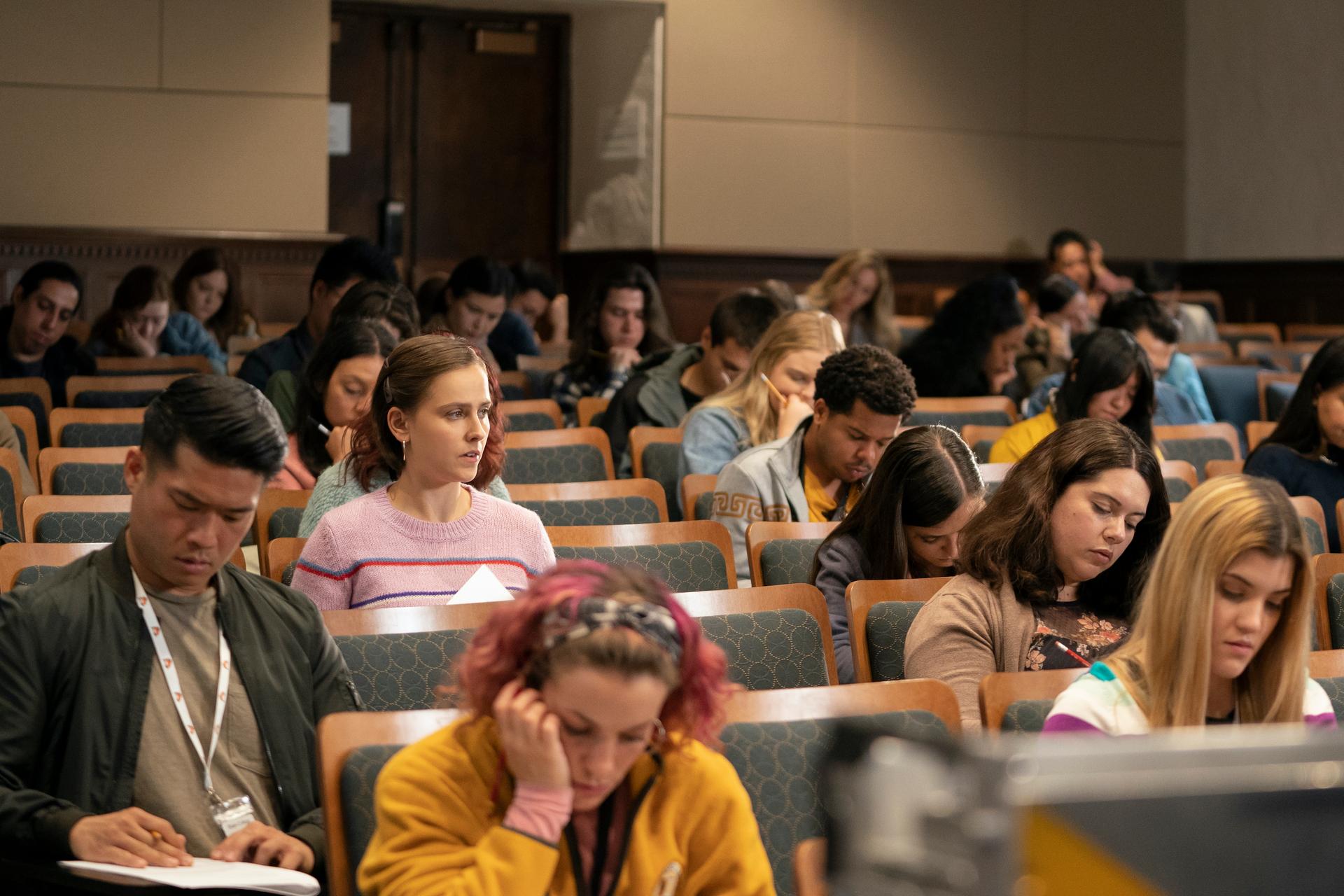 When the time comes for Kimberly to take the midterm, she looks it over before immediately asking to use the restroom. Not to mention, she makes her professor uncomfortable by telling him she has a UTI.
When she arrives at the bathroom, Kimberly heads to a stall, where she had previously strategically hidden the exam. Throughout the three-hour test, Kimberly constantly runs to the restroom to cheat.
Article continues below advertisement
But, after learning the file is missing, she decides to head back to class, only to open the door and face her professor and a campus official holding her cheatsheet.
Now, Kimberly must attend a meeting with President Lacey and the honor board to plead her case and avoid expulsion. So, will Kimberly be expelled from Essex?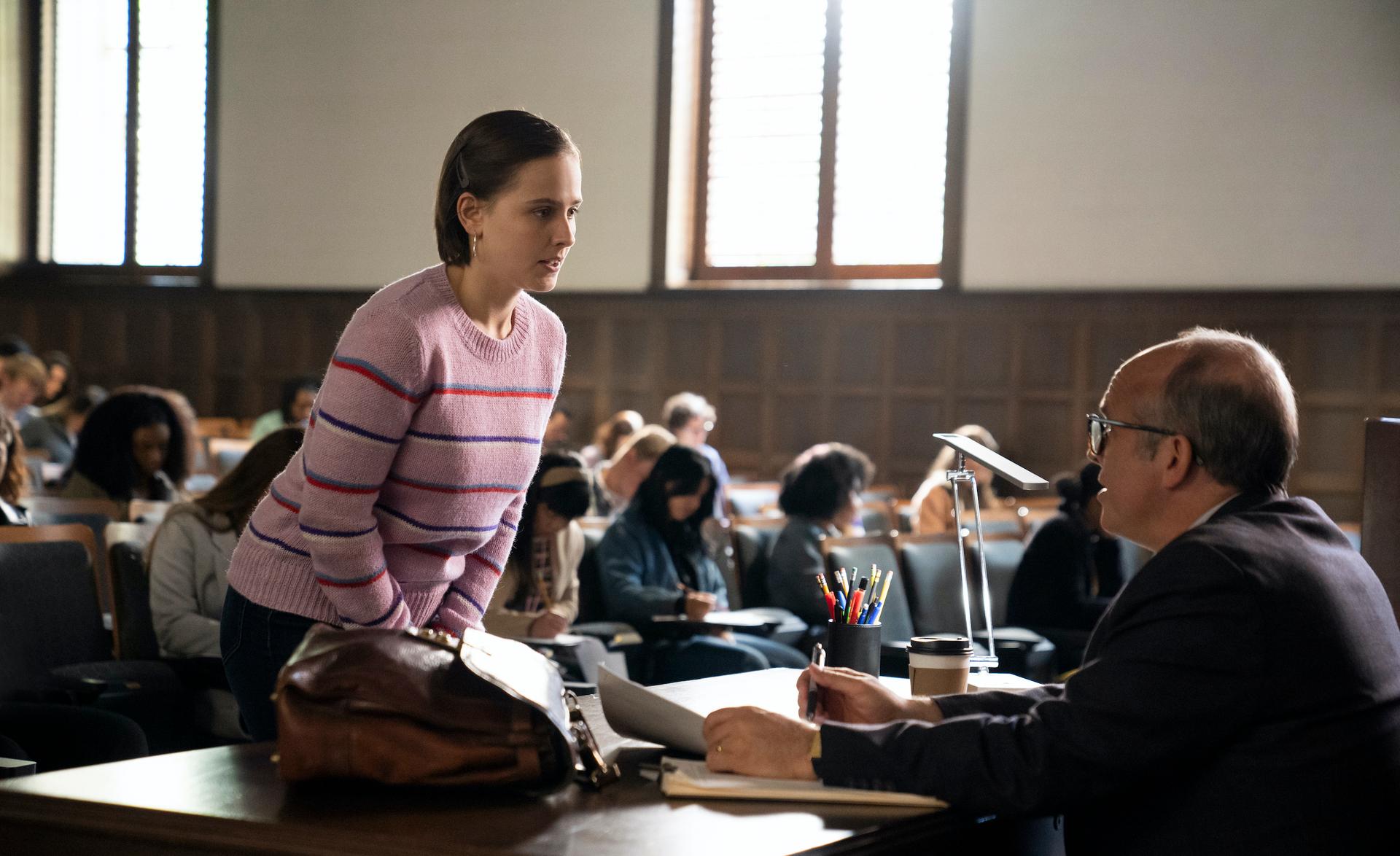 Article continues below advertisement
Does Kimberly get expelled from Essex?
Surprisingly, Kimberly does not get expelled from Essex. Before her meeting, she tells her roommates she plans to steal the various tests from Nico's frat and turn them over to the disciplinary office to save herself. Later on, the quartet head to the "Everything But Clothes" party and Kimberly wears a large gift bag.
While Nico is distracted, Kimberly and Whitney attempt to steal the tests. Kimberly's outfit comes into play as she grabs the tests and stuffs them into the gift bag. Unfortunately, the bag rips, and the two girls scramble to collect the exams before anyone sees them.
Article continues below advertisement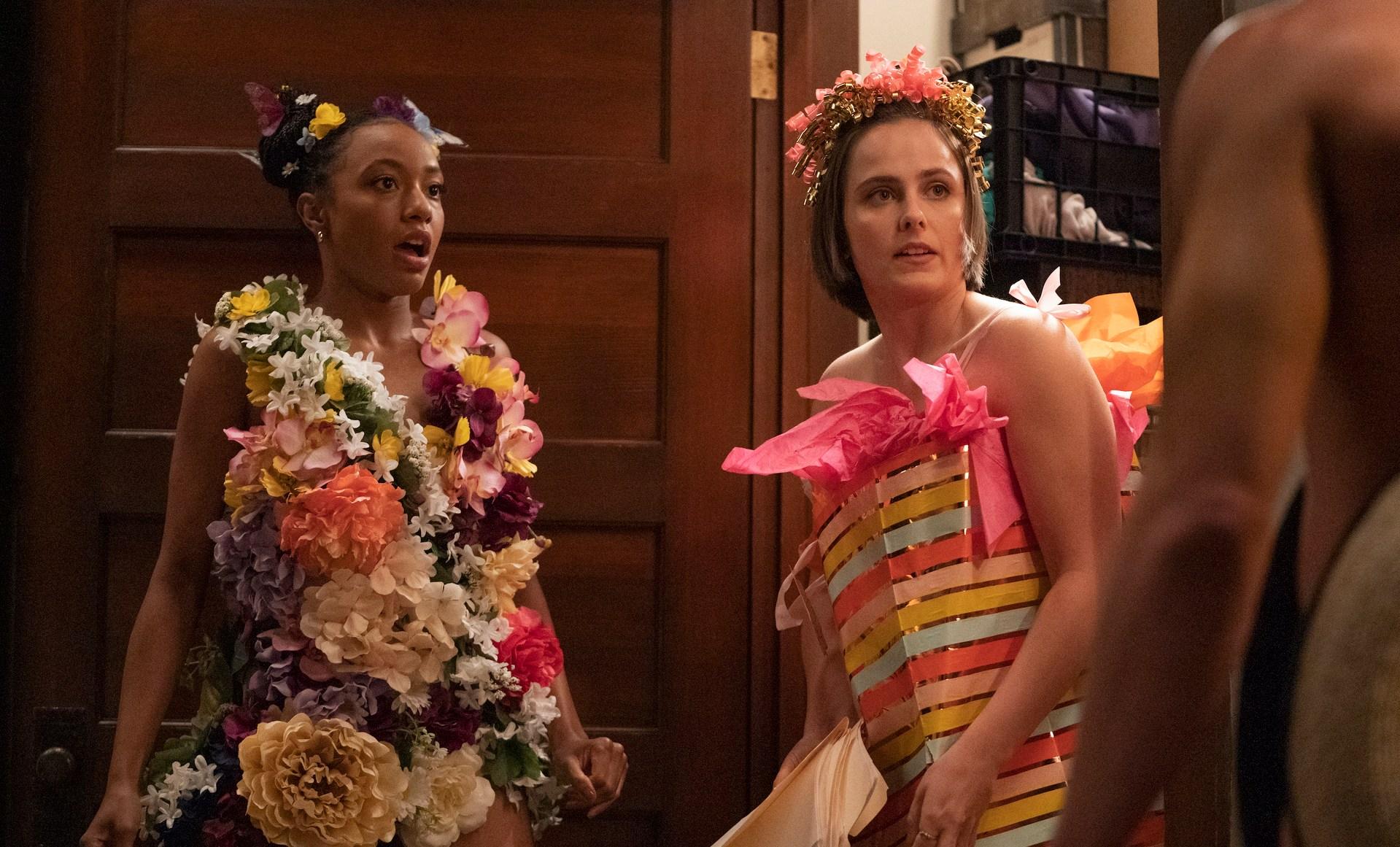 Sadly, Nico catches them in the act and questions Kimberly. She tells him the truth, and he thinks she should hand the tests over because if there's a chance she can avoid expulsion, it's worth it (he's trying to redeem himself, but it won't work on us).
Article continues below advertisement
During the meeting, Kimberly implores the trio of school representatives to allow her to remain at Essex. Kimberly tells them that school is really challenging for her — the coursework is extremely tough, and working five days a week to afford her spot at Essex is taking its toll. Kimberly also mentions that her parents sacrificed a lot for her to attend Essex, and she doesn't want to disappoint them further.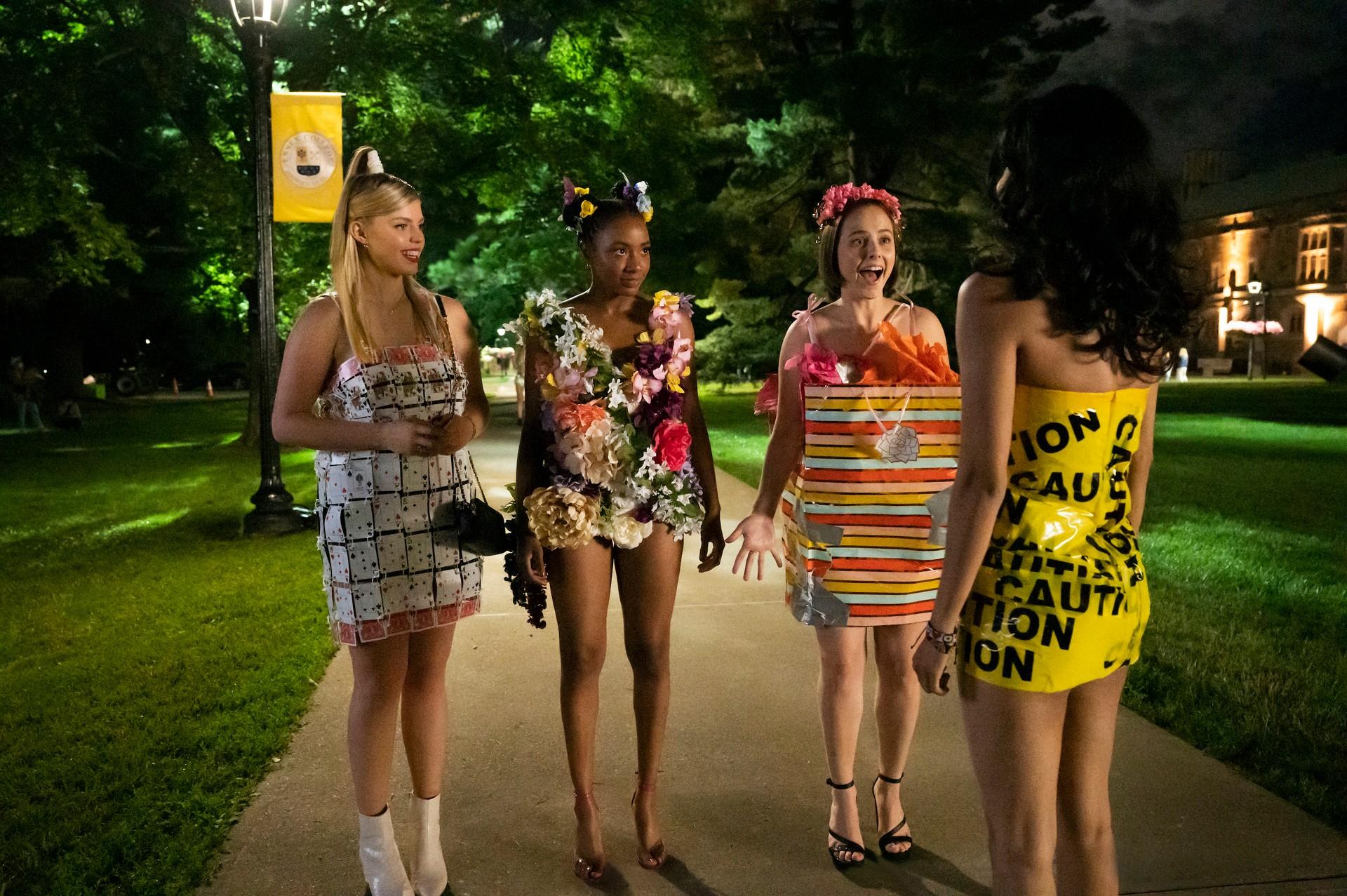 Article continues below advertisement
At the end of the meeting, Kimberly hands over the exam files from the frat house in a final attempt to secure her spot at Essex. The episode ends with the four roommates in the dining hall, and Kimberly receives an email from the school on their decision.
While Kimberly reveals she has escaped expulsion, she learns that Essex revoked her scholarship, and she has to find an extra $23,000 a semester to continue attending the school.
With the series being the biggest HBO Max original comedy premiere of the year and recently securing a Season 2 renewal, we expect the story to continue with Kimberly's struggles to keep her spot at Essex.
The Sex Lives of College Girls is now streaming exclusively on HBO Max.