The Unspoken Relationship Between David and the Wizard in 'The Tax Collector'
Viewers of David Ayer's 'The Tax Collector' were left scratching their heads at the movie's ending and some folks want it explained.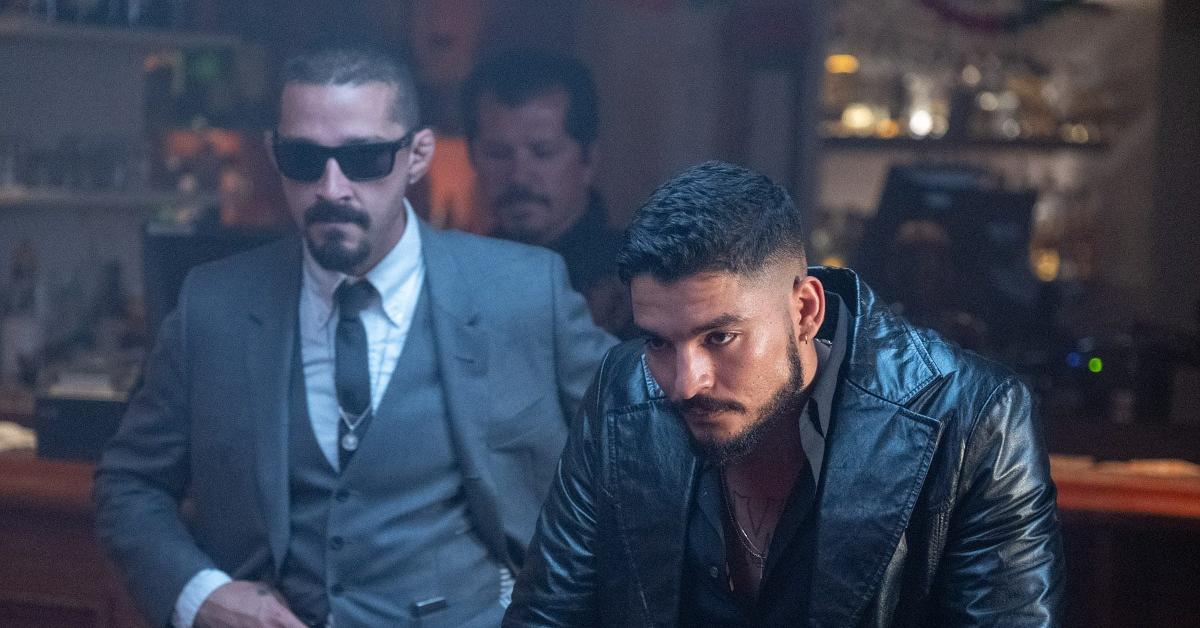 Shia LaBeouf is no stranger to news headlines. It's kind of crazy to think that the 34-year-old actor rose to prominence as a Disney Channel star, especially considering that he's now a legitimately talented actor throngs of high-profile directors want to work with, not to mention the controversial media stories he's at the center of. He caused waves yet again when previews for The Tax Collector first dropped, which has an ending that viewers of the film want explained.
Article continues below advertisement
"Where can I watch 'The Tax Collector'"?
If we weren't in the midst of a global pandemic that shut down movie theaters all over the world, you'd probably head over to your local cinema to watch David Ayer's latest foray into R-rated action dramas. Now, you'll need to stream the movie on Google Play Movies, Amazon, iTunes, or a host of other pay-to-view streaming services. Amazon seems to have the best deal for the flick: you can rent it for $5.99 or buy it outright for $13.99, iTunes and Google Play will charge you a buck more.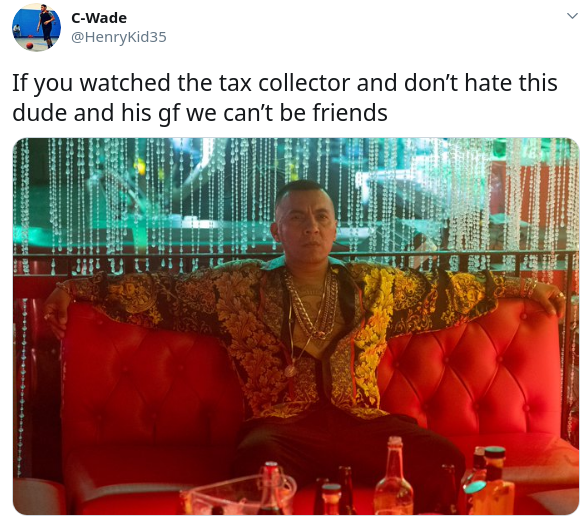 Article continues below advertisement
David Ayer responds to "brownface" and cultural appropriation claims with Shia LaBeouf's casting in 'The Tax Collector.'
The flick centers on the life of predominantly Latino-based street gangs in Los Angeles, and Shia plays the supporting role of Creeper to Bobby Soto's David in the film as a white gangster who grew up in South LA. If you've seen Harsh Times starring Christian Bale and Freddy Rodriguez, you'll notice the similar "White boy in the hood" dynamic. Like The Tax Collector, Harsh Times featured a white supporting character in a film filled with predominantly Black and Latino talent.
Article continues below advertisement
When asked if Shia was supposed to be portraying a Latino character in the movie on Twitter, David Ayer provided an answer, saying there's no way his character can be accused of "brownface" given the fact that the character is a white guy who grew up in a Latino neighborhood.
The movie marks a "return" to the kind of gritty action that the director had become known for, specifically with movies like Training Day and The Fast and the Furious.
Article continues below advertisement
David Ayer had moved to Los Angeles as a youngster and became intertwined with South-Central LA and West Adams culture. He even cast childhood friend, Jose "Conejo" Martin, in the movie and included the actor's real-life story in The Tax Collector as well. The Los Angeles Times reports that Jose was extradited to the U.S. "from Mexico after years of being on the run from the law." Ayer has also said that personally, he was "used to being the only white boy."
'The Tax Collector' ending explained: The Wizard's relationship with David.
While Shia did receive a certain amount of press for getting his character's name actually tattooed on his chest in real life, the movie's protagonist is David, who is forced into an unsavory situation when Conejo (Martin) comes to LA and demands that Creeper and David work for him. The problem is they're currently in the business of collecting 30 percent of drug profits from local dealers to deliver to The Wizard, who is Conejo's bitter enemy.
Article continues below advertisement
Here's where things get interesting, however: the movie's climax reveals that David is actually The Wizard's son, which completely redefines the relationship between the two men for the entire film. David seems to be a genuinely good person who, if he wasn't introduced into this violent world by his father, could've have gone "legit" and enjoyed the life of a hardworking man who loves his wife and kids.
Article continues below advertisement
So, it makes that final phone call between The Wizard and David all the more important: David isn't just calling "his boss" at the end of the movie and demanding answers on how to handle a "work" situation, his conversation with The Wizard is calling his entire life up until that point into question and audiences are left to wonder: Will David continue to live the violent life his father set up for him? Or will he leave it entirely?
There's no guaranteed answer, and even though (SPOILER ALERT) the threat of Conejo is ultimately eliminated, it comes at a hefty price for David. He'll undoubtedly encounter other enemies if he continues the life of a "Collector" for his pops. As audiences, we're left to fill in the blanks for ourselves.