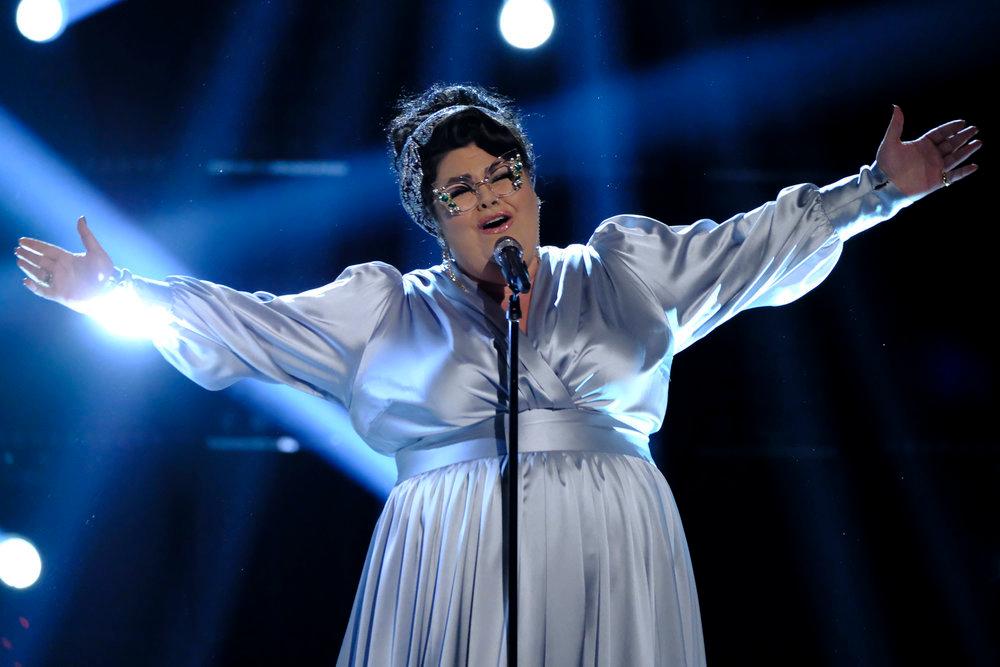 Where Is 'The Voice' Runner-Up, Katie Kadan, Now?
It would be a rarity to say that fans of The Voice don't remember season 17 front-runner Katie Kadan. Katie bewildered the judges with a show-stopping rendition of "Baby, I Love You" and rightfully got herself a four-chair turn from Gwen Stefani, Blake Shelton, Kelly Clarkson, and John Legend. Even though every judge wanted her on their team, she went with soul singer, John Legend.
Article continues below advertisement
When it came down to the final four singers in the finale, Katie ended up getting third place in the competition, which is a travesty and we are still petitioning for a recount. The win went to Tennessee singer Jake Hoot. Once the season ended, Katie seemed to have circled the local news press circuit and then disappeared. So, where is The Voice standout now?
Before 'The Voice', Katie Kadan was already pretty established.
Before her blind audition, Katie recorded a self-titled album that is available for public consumption on any music streaming platform. The complete record has 11 original songs like "Got You to Blame" and "Dancing on the Floor." Her sound is a mixed bag of classic rock and new age pop.
Article continues below advertisement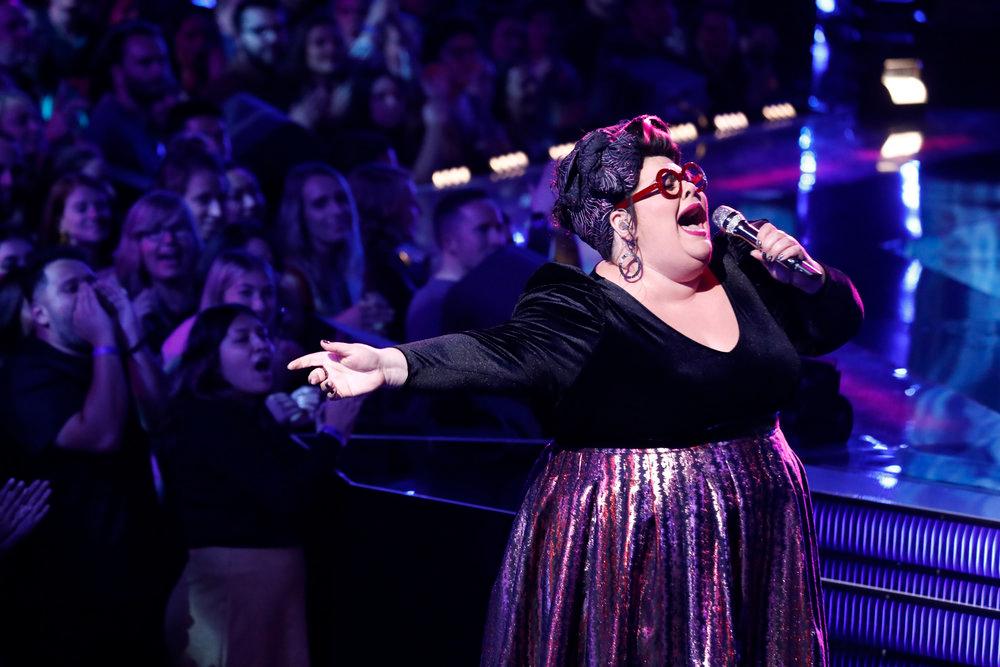 According to her website, "Kadan's passion for song is equally matched by the power, range, control and musicality in her voice, where she can easily flip from R&B to gut-wrenching rock to songs of longing angst. Kadan's deep talent provides a musical vocabulary of emotions previously not shown by other singers through song."
Article continues below advertisement
She's playing gigs all around the country.
According to her website, Katie is playing shows all over the U.S. over the next few months - mainly sticking to showcases and festivals.
Article continues below advertisement
She even sold out the House of Blues in her hometown of Chicago. She told Parade that all she really wants to do is travel and tour. She explained, "I want a tour so bad...I've never toured before as an artist. I've been to a couple of different cities, but I never went on a tour. I'm dying to. I want to live on a bus like the Partridge family and sing anywhere I can. That's my dream."
She's an advocate for young women to be themselves.
Katie definitely stood out on The Voice not just for her amazing voice but her show-stopping look. She was never afraid to be herself and let her look speak for itself. She was happy to face her fears and insecurities if it would help others.
Article continues below advertisement
She explained to Parade, "If my story helps a couple of people, then I've done my job because it's scary. It's scary to be vulnerable. It's scary to put yourself out there, to talk about your insecurities, and to work through that whole process. Then, to have people reach out and say, 'I feel braver because I watched your story, and it makes me want to step out. It makes me want to put on some color. It makes me want to stop telling myself that I don't like myself anymore,' that's awesome."
We love Katie for being herself and sharing her talent with the world and can't wait to see what she brings to us in 2020.