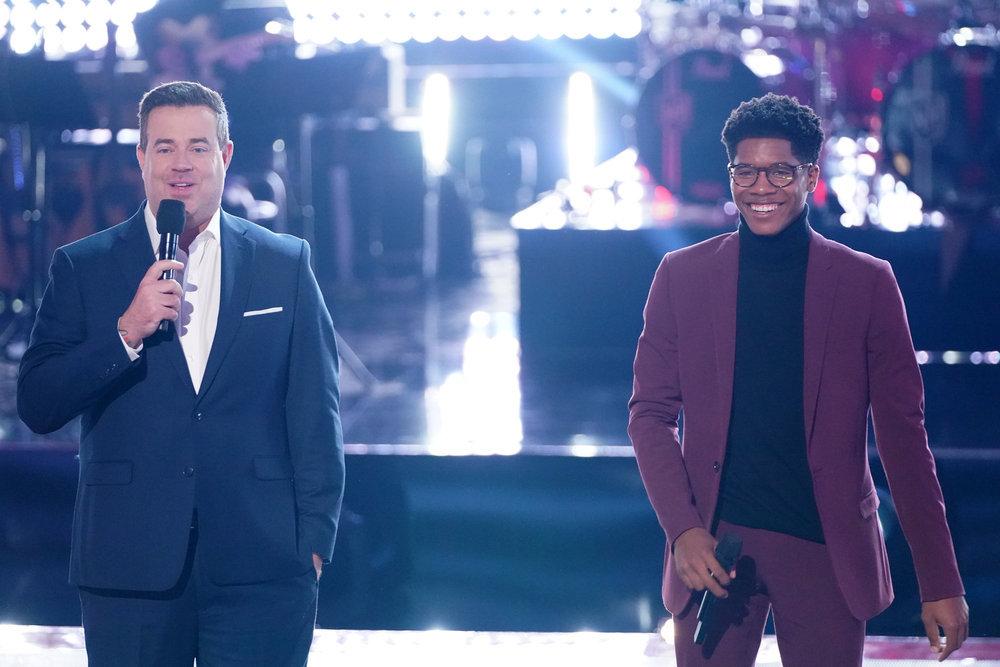 'The Voice' Contestant, Thunderstorm Artis, Has a Whopping Ten Siblings
NBC's hit reality singing competition, The Voice, has introduced the world to some amazing singers. From Katy Kaden to Alison Porter to Jordan Smith and Cassadee Pope, these artists have come onto The Voice stage, impressed the judges, and made a name for themselves long after the show ended.
Article continues below advertisement
The 18th season of The Voice is underway and all four judges, Kelly Clarkson, Nick Jonas, Blake Shelton, and John Legend couldn't help but turn their chairs for 23-year-old, Thunderstorm Artis. Thunderstorm is a front runner this season and not only is he an amazing singer, but he has a touching personal story — including being one of eleven kids! And if you thought Thunderstorm was an interesting name, wait until you hear his siblings' names.
Thunderstorm received a four-chair turn during his blind audition.
Thunderstorm's rendition of "Blackbird" earned him a 4-chair turn. Once he began the opening lines of The Beatles' classic "Blackbird," John Legend, Nick Jonas, and Kelly Clarkson all turned their chairs. Blake Shelton eventually turned his chair as well, giving Thunderstorm the coveted 4-chair turn. "That is what this show is all about," Nick raved after Thunderstorm's performance, "That was unbelievable."
Article continues below advertisement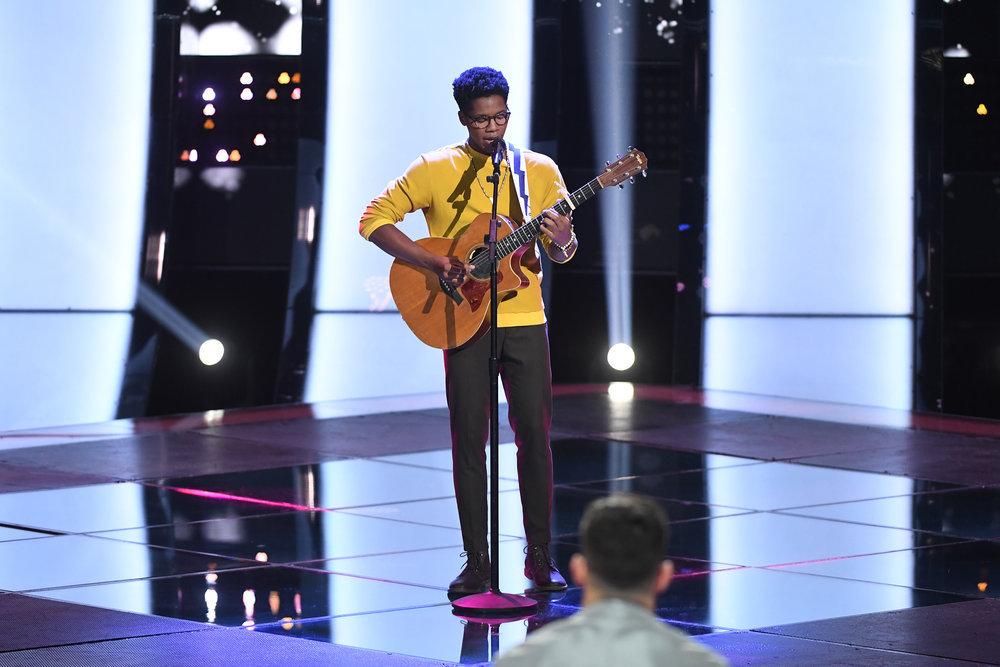 R&B singer-songwriter John Legend chimed in. "I am notoriously stingy about turning around for anybody. When I do turn, I usually turn around fast because I can hear in someone's tone that magic, and Thunderstorm, your tone was magical."
Article continues below advertisement
Thunderstorm's focus is on his family.
Thunderstorm comes from a musical family on the shores of Oahu. His father, Ron Artis, was a Motown singer and performed the keyboards on Michael Jackson's "Thriller," according to Hawaii News Now. Thunderstorm's family band consisted of his dad and his siblings: Ron, Stephanie, Victor, Stevon, PraiseJesus, Spirit, Martis, Kailua, Artis and America.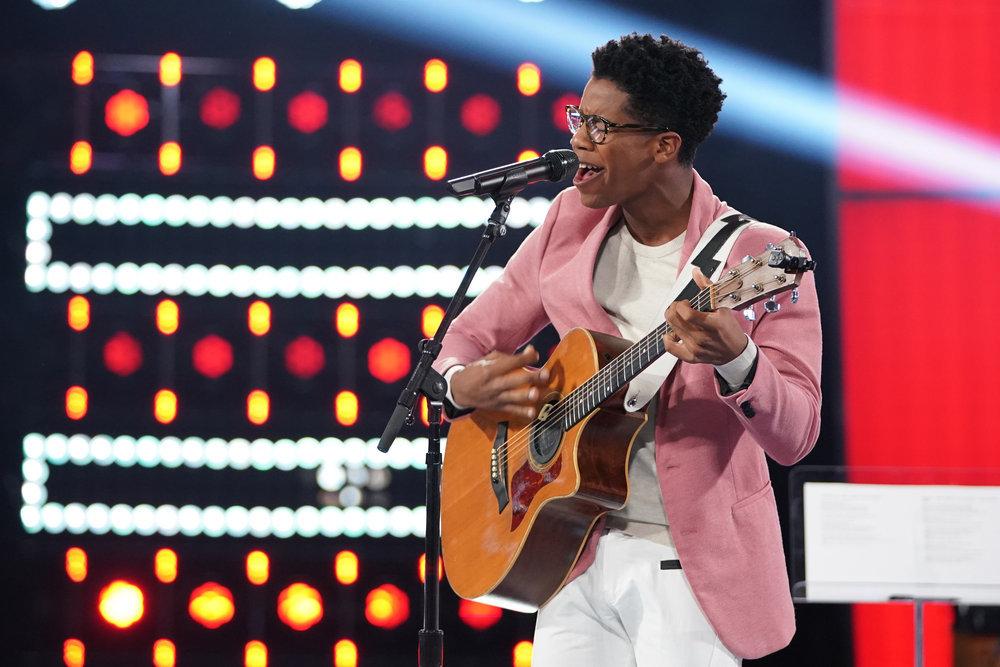 Article continues below advertisement
He was part of their family band and would perform at their father's art gallery, which attracted tourists from all over the world. According to his bio, his father passed away suddenly after suffering a heart attack, and Thunderstorm started singing as a method of grieving. He later performed with his brother until he went solo.
Thunderstorm's music genre includes folk, rock, soul, and country, and is often known to jump into renditions of Elton John or the Beatles are his concerts, according to his ArtistEcard Bio.
Article continues below advertisement
Thunderstorm was stolen by coach Nick Jonas.
During the knockout round in which two singers from the same team perform a solo of their choice, and are then judged with one being sent home or stolen and saved by the coaches, fans were upset with John Legend for choosing Mandi Castillo over Thunderstorm. For the battle, Mandi sang "Stand By Me," while Thunderstorm opted for a laid back rendition of John Legend's song "Preach."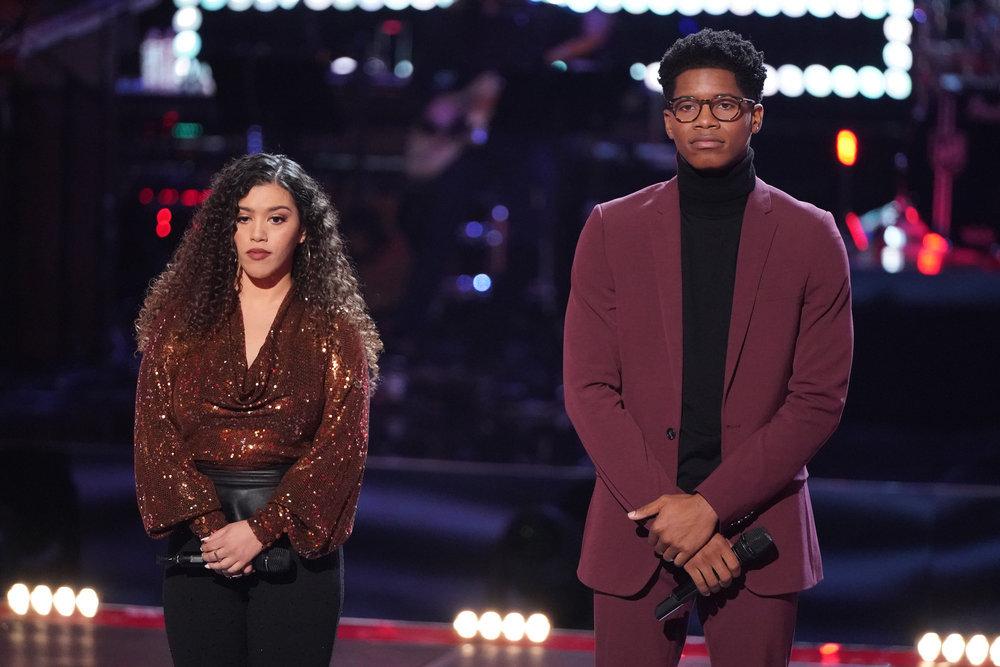 Article continues below advertisement
After John chose Mandi, Nick Jonas pressed his "Steal" button Thunderstorm joined Team Jonas. According to Good Housekeeping, The Voice fans immediately expressed their disapproval on social media, declaring that John Legend "is going to regret" losing Thunderstorm. What's more, some fans think John just handed over this season's victory to Team Nick with his decision. Will Thunderstorm take the win this season?
Watch new episodes of The Voice every Monday on NBC at 8 p.m. ET.