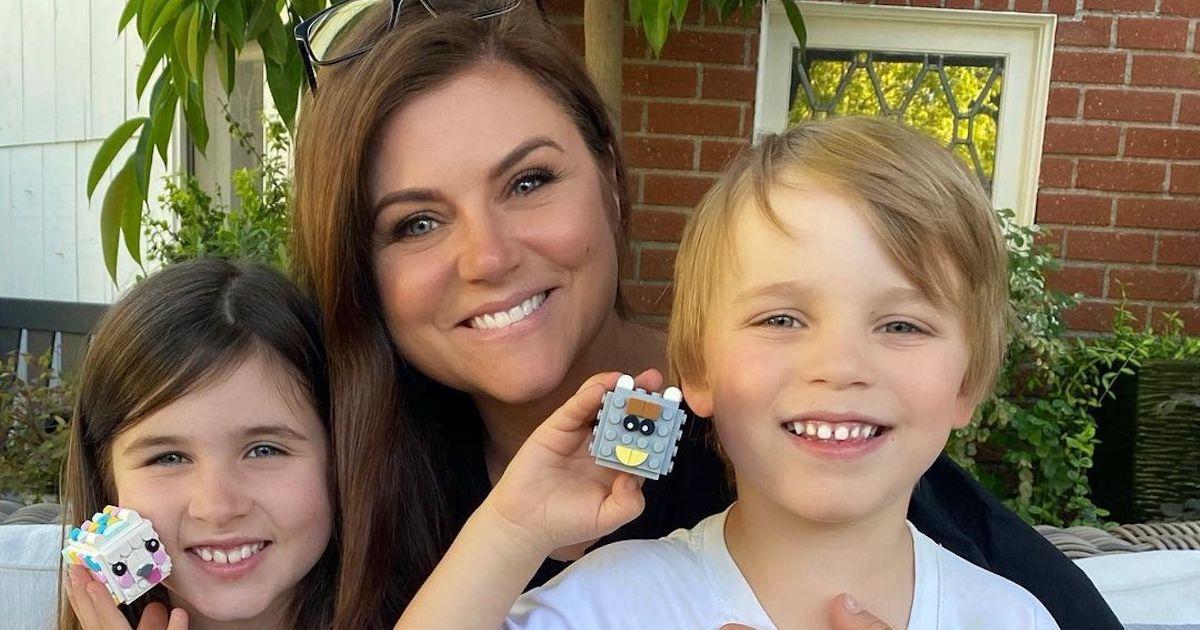 Tiffani Thiessen Has Two Adorable Kids with Husband Brady Smith
Tiffani Thiessen's kids are staples on her Instagram feed, and she's spoken out at length about being a mom. Details on her family life with Brady Smith.
Back in the early '90s, before rooting for a fictional couple was called officially "shipping," one of TV's most iconic on-and-off romances was between Kelly Kapowski (Tiffani Amber Thiessen) and Zack Morris (Mark-Paul Gosselaar) on Saved By the Bell.
Each week, viewers tuned in to find out if the duo would survive the throes of high school — from proms to college applications to detention.
Article continues below advertisement
Since her time as a fictional student at Bayside High, Tiffani has notably gone on to appear in a slew of made-for-TV movies and in TV shows like White Collar, Jake and the Neverland Pirates, and Alexa & Katie. She's also channeled her love for cooking into appearances on Food Network Star and a hosting gig on Dinner at Tiffani's.
It makes sense, then, that her newest ventures involve her most iconic role to date and her passion for cooking.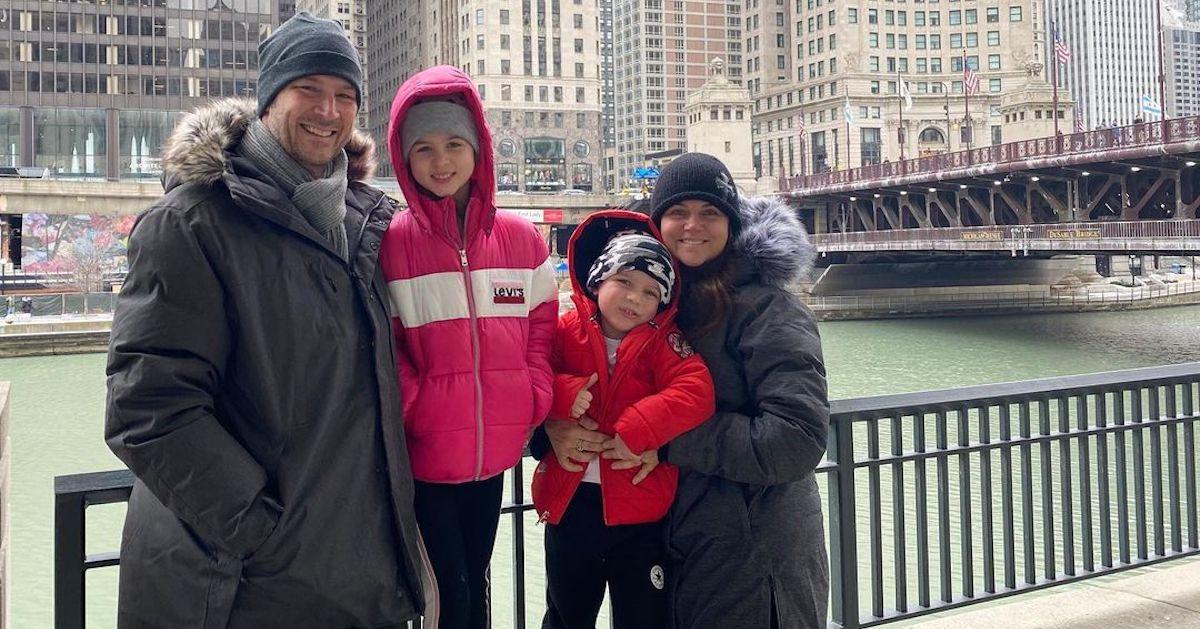 Article continues below advertisement
In addition to reprising her role as Kelly Kapowski on the Saved By the Bell reboot, Tiffani is also the host of MTV's Deliciousness. The series is a food-centric clip show from the creators of Ridiculousness.
When she's not appearing on the small screen, Tiffani is a mom of two kids, whom she shares with her husband, Brady Smith. Keep reading for more details on her personal life (unless you still think Kelly and Zack should be together IRL).
Tiffani Thiessen's kids are fixtures on her Instagram feed.
After Saved By the Bell and her memorable run on Beverly Hills, 90210, Tiffani met her now-husband on a set while the two were filming separate projects.
A friend of Tiffani's suggested that she meet Brady because he was a "sweet" guy from Texas. The two went on their first date shortly thereafter, and they were engaged by the following year.
Article continues below advertisement
The couple got married in July of 2005, and they welcomed their first child together just under five years later. Daughter Harper Renn Smith was born in June of 2010, and the 10-year-old is a dead ringer for her famous mom.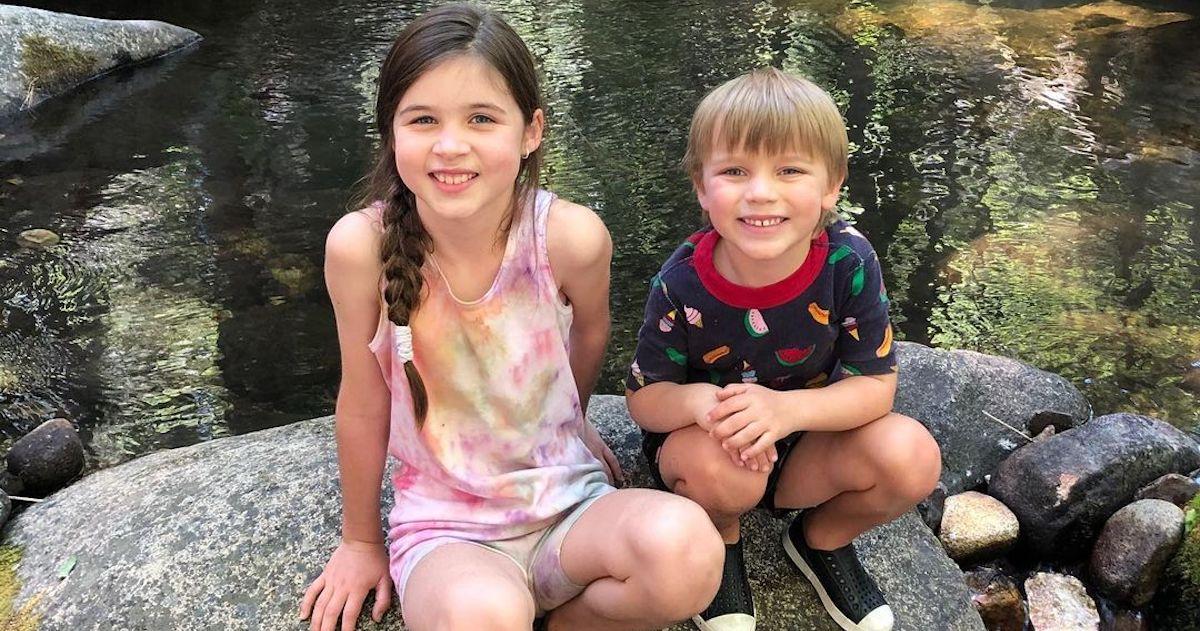 Article continues below advertisement
Brady and Tiffani's second child, son Holt Fisher Smith arrived in July of 2015. The two often share photos and videos of Holt and Harper, whether they're assisting their mom in the kitchen or going on family adventures.
Since becoming parents, Tiffani and Brady have co-authored a kids book together called You're Missing It!, which came out in the spring of 2019. The book aims to point out how some parents are more focused on their phones than on their children.
Is Tiffani Thiessen pregnant? She often teases "surprises" to her fans.
Tiffani has hinted at "surprises" with her fans and followers in the past. Many in the comments section on her Instagram posts have wondered if the 46-year-old was set to announce that she is expanding her brood.
While commemorating her 15th wedding anniversary on July 10, 2020, Tiffany beat her followers to the punch with regards to the pregnancy speculation.
Article continues below advertisement
"Today Brady and I celebrated 15 years of marriage. What an accomplishment that is. I could not feel more blessed or fortunate to be experiencing life next to you babe. Thru thick and thin... we are a team. You are my biggest cheerleader and I love you more than words can ever say," she wrote.
"So I hope tonight my surprise showed you at least a fraction of how much I absolutely adore you. Happy 15 years baby. Here's to 115 more! (More details of my surprise tomorrow. And no I'm NOT PREGNANT! lol)."
The "surprise" in question was a re-creation of their wedding day.
Deliciousness airs on weeknights at 7 p.m. ET on MTV.
The Saved by the Bell reboot is available to stream on Peacock.