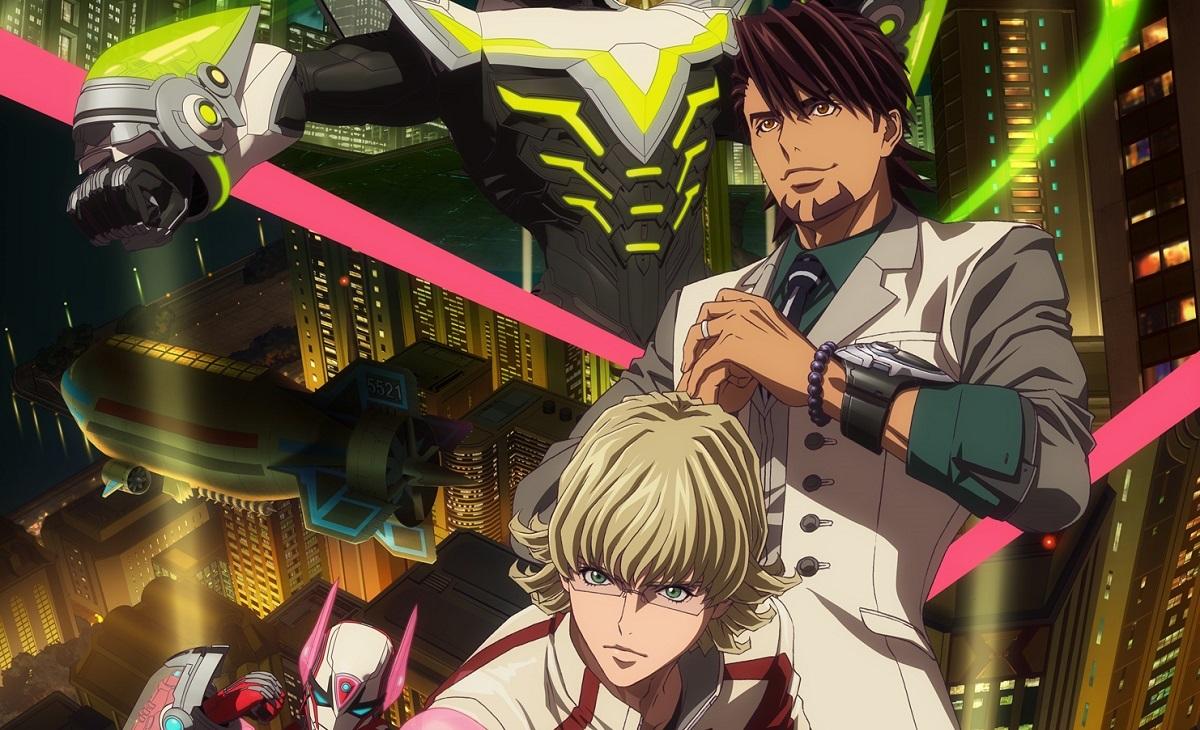 'Tiger & Bunny' Is Returning After a Long Absence — Here's a Quick Recap of the Anime
After a seemingly endless wait, Tiger & Bunny returns with a new season in April 2022. The critically acclaimed anime series initially premiered in 2011 on Hulu and lasted for 25 episodes. In its heyday, Tiger & Bunny was praised for its unique take on superhero stories that both celebrated and deconstructed western hero mythology. But after almost a decade-long absence, a recap is definitely in order. Let's break down the important events that lead up to Season 2.
Article continues below advertisement
Though the original series ended with a cliffhanger, fans wouldn't see a sequel until 2014's Tiger & Bunny: The Rising. It would take another seven years for audiences to finally receive a proper continuation of the series in the form of new episodes. It's easy to forget what happens given these considerable gaps, but we've got the short and sweet version for you.
Article continues below advertisement
Here's a recap of the 'Tiger & Bunny' anime.
In a world where people can be born with superpowers, superhero work is a highly coveted profession that one can use to achieve celebrity status. Some of the world's most popular heroes operate in the thriving metropolis of Stern Bild City, where superheroes take on dastardly villains while advertising their sponsors on the popular "Hero TV" reality show.
Among the heroes of Stern Bild is Kotetsu T. Kaburagi, aka Wild Tiger. As an aging and low-ranking superhero, he is forced to partner up with the younger and more popular Barnaby Brooks Jr., aka Bunny. Both heroes share the same power, in which they can temporarily boost their physical capabilities to untold limits.
The two initially fail to get along as they work to climb the Hero TV rankings and their lack of camaraderie is exacerbated by issues in their personal lives.
Article continues below advertisement
Tiger struggles to find a balance between his professional career and being a single dad, and often fails to do either job well. Meanwhile, Bunny becomes focused on seeking revenge against the supervillain who killed his parents when he was young.
As if things weren't bad enough, Tiger learns that he is in danger of one day losing his powers altogether. Though he can initially use his ability for several minutes at a time, that limit gradually gets shaved down to a mere 60 seconds.
Over the course of the series, however, the two grow closer. Upon finding mutual ground in wanting to help people, Tiger and Bunny become a force to be reckoned with. The team take on increasingly dangerous villains and eventually topple a secret organization that threatens to destroy Stern Bild.
By the end of the series, Tiger resolves to work with Bunny and be the best hero duo they can be, despite the fact that tiger will one day lose his powers.
Article continues below advertisement
The story continues in a 2014 film.
The series received an epilogue in 2014 with Tiger & Bunny: The Rising. As Stern Bild prepares to celebrate the annual Justice Day, a media buyout splits up Tiger and Bunny in favor of Bunny's evolving public image and stable abilities. However, the buyout is part of a massive conspiracy to take the city's heroes out of commission and allow villains to roam free. Tiger and Bunny put aside their differences once again, pushing their powers to the absolute limit to save the day.
The new season will present a new adventure for the titular duo.
Tiger & Bunny 2 begins streaming on Netflix on April 8.