This Viral TikTok Is Helping People Discover Their Hair's Hidden Curls
A viral TikTok trend involves people using specific curly hair products to unlock their hair's secret curliness. We kind of want to try it too!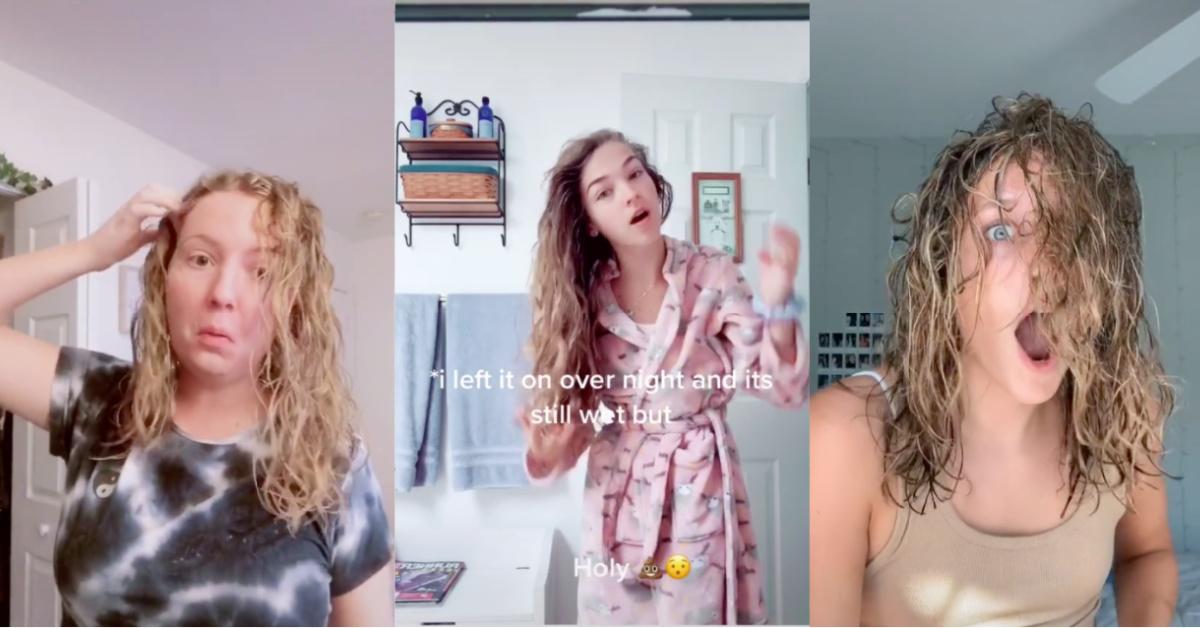 Over the past few weeks, hundreds of people who thought they had straight hair are realizing that, in fact, their hair is curly! And it's all thanks to TikTok. That's right, the popular video-sharing app isn't just a place to learn the latest dance moves or prank your boyfriend — you can also learn some actual life-changing stuff there! Well, hair-changing stuff, at least.
Article continues below advertisement
TikTok's latest curly hair trend can be traced back to one specific video from user @thedaniellelife, who used specific curly hair products to get stunning results. The sound from her video has been used by a ton of other people on their own curly hair journey and it's honestly pretty amazing to see.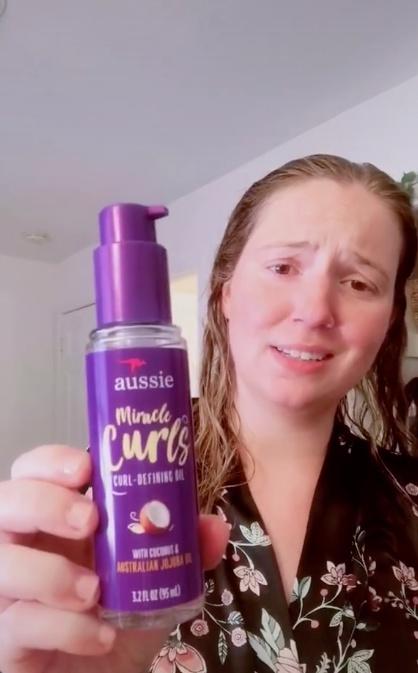 Article continues below advertisement
TikTok users swear by these curly hair products.
The TikTok sound from @thedaniellelife is great because it gives very clear, step-by-step instructions to people who suspect they may have secret curls hidden in their hair. Here's the process, as well as a breakdown of some of the more popular products people are using to unleash their curls.
Step 1: Wash hair with curly hair shampoo and conditioner. In the original video, @thedaniellelife uses products from Aussie's Miracle Curls Collection. Since @thedaniellelife's audio gained so much popularity, it seems like that's the most popular product line. In other words, people who want results similar to the first video have all started using the Aussie shampoo and conditioner.
Article continues below advertisement
However, we were able to find that some people used other products specific to curly hair, including Garnier Fructis' Curl Nourish shampoo and conditioner and Shea Moisture Curl & Shine products.
Article continues below advertisement
Step 2: Brush hair in the shower after applying the conditioner. This one's easy. After washing your hair with the shampoo, apply the conditioner and then brush your hair. This is the only time you should brush your hair, and you may actually want to stick to using a wide-toothed comb or even just your fingers depending on the texture of your curls. You also want to rinse out most of the conditioner — but not all of it!
Step 3: Apply curl defining oil or cream. After showering (while your hair is still wet), apply some kind of curl cream or oil. @thedaniellelife uses Aussie's Curl-Defining Oil (also from the Miracle Cures Collection). Other popular products are made by Cantu or Garnier.
Article continues below advertisement
Step 4: Scrunch hair with a T-shirt. This is another important step: Don't use a terry cloth towel to dry your curly hair! That will just make it frizzy. Instead, look for a cotton T-shirt and use it to gently scrunch your hair. Don't rub it furiously to dry it out. Scrunch it gently!
Article continues below advertisement
Step 5: Plop your hair. Don't know about plopping? You're in luck! We have a whole guide to plopping your hair. Basically, you want to wrap it up in a cotton T-shirt and just let it sit for a while — at least one hour if possible.
Step 6: Reveal! Remove the T-shirt and enjoy your curls!
It is so fun watching people discover the secrets their hair has been hiding from them all these years. If you suspect your hair might also be secretly curly, it's worth giving this method a try! Be aware that it might take a few tries to find the perfect combination of products and technique. Luckily, though, you can always scroll through TikTok for additional curly hair tips!