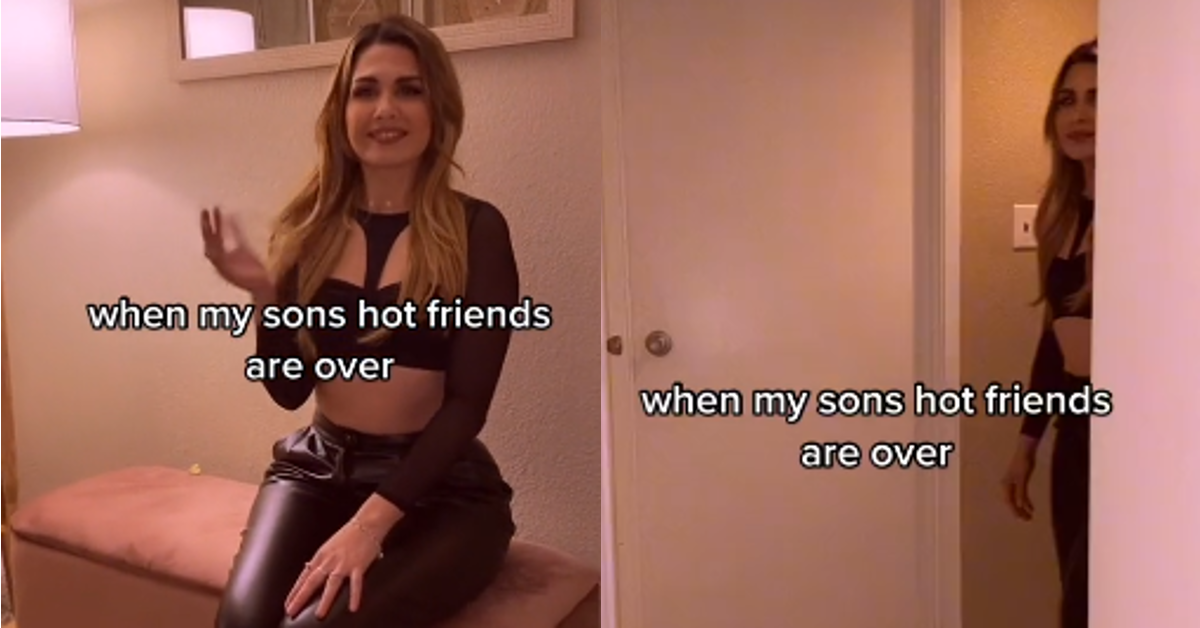 TikTok Is Calling out This Mom Who Says She Goes After Her Son's Friends
In recent years, the #MeToo movement has encouraged multiple people to move forward with their own stories of assault or being preyed upon. Sadly, many of those stories have highlighted strange ways that older folks, both men and women, have preyed upon folks who are younger than them.
Article continues below advertisement
Today, many folks call out popular Influencers/celebrities for sliding into DMs or going after potential romantic interests who are much younger than they are.
This could be why so many TikTokers are calling out a woman who openly bragged about dressing up for her son's "hot friends" when they come over her house in a now-viral video.
Article continues below advertisement
User @theycallmelolacheeks posted a video that's receiving a lot of heat on the platform. In the clip she walks into a room with her hair done and face made up while rocking a crop top and leggings.

Article continues below advertisement
A text overlay in the video reads, "When my sons hot friends are over," and many of the clip's thousands of comments are scathingly decrying the woman's post.

Article continues below advertisement
What made matters worse for many is that it appears the woman has put up several other posts where she acts as if she's hitting on her college-aged son's friends.

Article continues below advertisement
@theycallmelolacheeks has averred that she doesn't have a son, nor does she associate with her imaginary son's imaginary friends either, which would mean that her videos are made entirely in jest.

Article continues below advertisement
However, even if the posts she made are indeed jokes, there are plenty of folks who aren't exactly thrilled that she's pretending to "thirst" after men who have just become legal to pursue sexually.
And then there were some TikTokers who said that her videos point to a clear double standard.

Article continues below advertisement
"What if the roles were reversed?" someone mentioned, speculating that if a dad had posted about trying to hit on his daughter's "hot" teenage friends then those TikTok videos would be immediately taken down.
But there were others who thought that folks who had a problem with her videos were guilty of a double standard, saying that there's nothing wrong with an older woman "lusting" after men who just became legal.
Article continues below advertisement

And then there were many who stated that the TikToker's videos were clearly meant to be jokes and shouldn't be taken so seriously.
What do you think? Did the woman in question step over the line? Or was she just playing on "Stacy's Mom" tropes for clout?