Why You Should Avoid Users With a Monkey Profile Picture on TikTok
Why are people changing their profile pictures (pfp) to a monkey on TikTok? Users are doing this to indicate they are a pedophile, allegedly.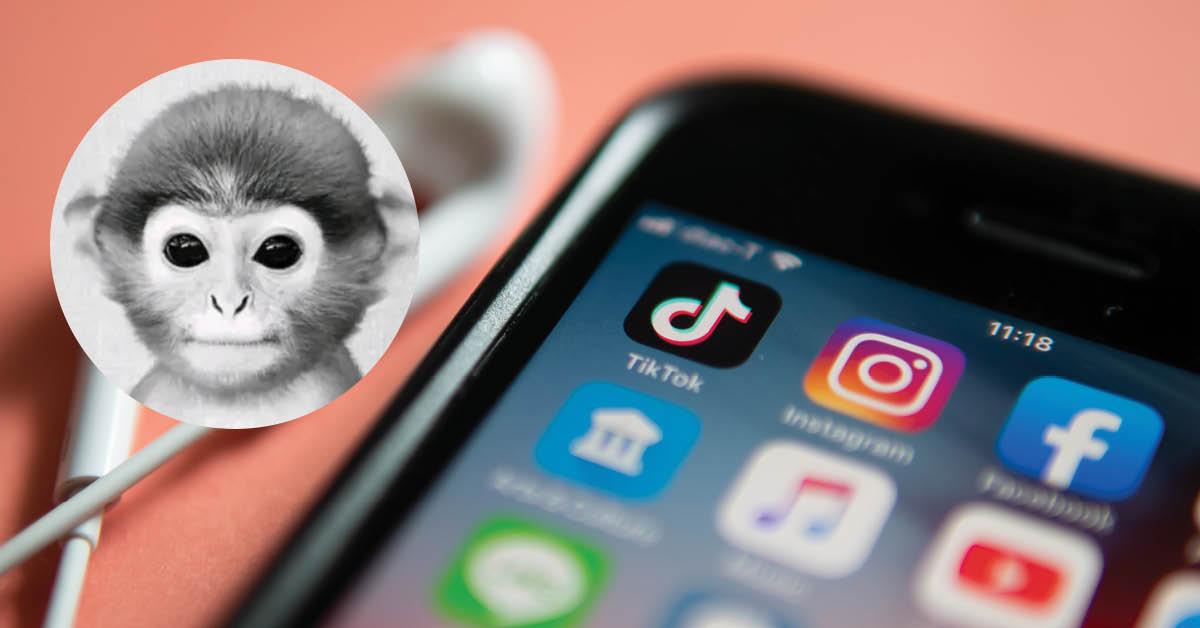 It's no secret that TikTok is home to countless and sometimes confusing trends. While there are countless funny (and sometimes stupid) challenges and pranks on the app, there are also TikTok cults and scary randonauting experiences on the darker side of the app.
One of the trends you'll find if you browse through the popular video-sharing app enough is many people like to change their profile picture to the same thing.
Article continues below advertisement
At the beginning of the current surge of the Black Lives Matter movement, users on TikTok changed their profile pictures to a Black fist. This was meant as a symbol of solidarity to show their followers that they supported the movement.
Recently, more and more users are showing up with a wide-eyed, black-and-white monkey as their profile picture. Usually, viewers will comment on these users' videos, acknowledging their "monkey pfp."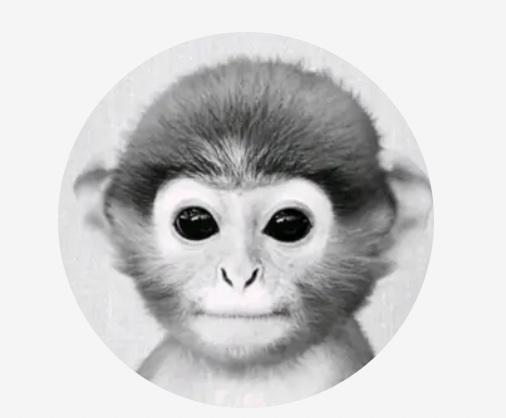 Article continues below advertisement
While the image itself is slightly unsettling, many are confused about this trend. Why are people setting their profile picture to a monkey, and what exactly does "monkey pfp" mean?
What does pfp stand for?
TikTok is full of different acronyms — so much so it's sometimes hard to keep track of what each of them stands for. When you see the acronym "pfp" in a caption or comment on TikTok, it usually refers to "profile picture."
Users on TikTok will use this abbreviation when discussing their profile pictures, and you'll see it even more when mass numbers of people on the app change their profile picture as part of a new trend.
Article continues below advertisement
Why are people on TikTok changing their profile picture to a monkey?
Many users on TikTok have been changing their profile pictures to some variation of the same image of a monkey. It's currently unclear where this trend started, though the rumors surrounding its origin don't make it an appealing trend.
Currently, it's speculated that the monkey is being used by pedophiles on TikTok. Putting the monkey as your profile picture communicates this to others so pedophiles can find each other on the app.
Article continues below advertisement
There have been different variations of the monkey going around the app. Some of the profile pictures are edits to include features from some hit television shows or games, like Minecraft or Naruto, though allegedly these are still meant to signal the same message to other users.
Sometimes these users will comment on videos, offering the video creator candy, but there's no other correlation between these users in the content they create and share. The only common thread is their profile picture.
Article continues below advertisement
The source of this rumor has yet to be confirmed, as even some of the TikTok accounts making videos to warn others about this have the monkey set as their profile picture. Regardless, when on the internet, it's best to proceed with caution and be wary of anyone you don't know trying to reach out to you — especially if you are a minor on the app.
If you need support, call the National Sexual Assault Hotline at 1-800-656-4673 or visit RAINN.org to chat online one-on-one with a support specialist at any time.