The Viral "One Chip Challenge" Is the Latest Deadly Trend to Take Over TikTok
The viral "one chip challenge" on TikTok has turned deadly, recently resulting in the unexpected death of a Massachusetts teenager.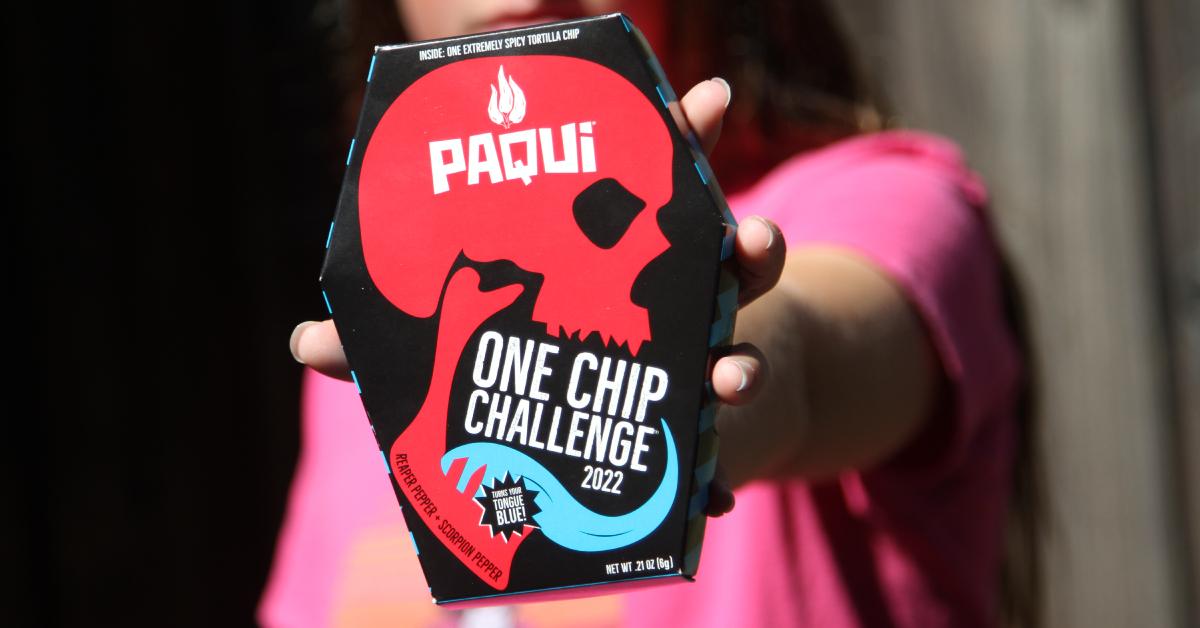 The Gist:
The viral #OneChipChallenge has resulted in the death of a 14-year-old boy.
Paqui warns consumers to keep the deadly chip out of reach of children.
The challenge can result in dangerous side effects, including heart problems.
Although social media offers unlimited entertainment, it can also bring people down a dangerous — and sometimes life-threatening — road. Many viral trends and challenges have turned deadly in recent years, including the Paqui One Chip Challenge.
Article continues below advertisement
The challenge, which has since gone viral on TikTok, dares consumers to eat one extremely spicy tortilla chip and see how long they can go without eating or drinking anything else. It's incredibly unsafe, and sadly, the challenge resulted in the tragic death of a Massachusetts teenager.
Keep reading for all the known details regarding this heartbreaking story.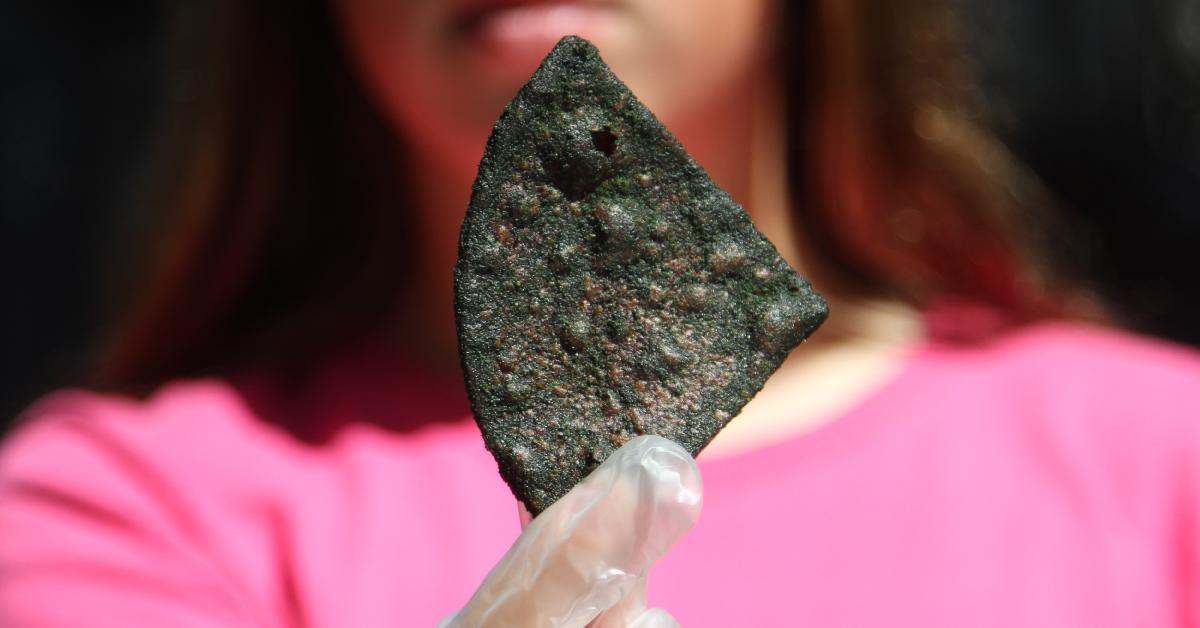 Article continues below advertisement
TikTok's "one chip challenge" has resulted in a teen death.
On Friday, Sept. 1, 2023, first responders found 14 year old Harris Wolobah unresponsive and not breathing at a home in Worcester, Mass. He was transported to a local hospital, where he was later pronounced dead.
A GoFundMe account has been set up for Harris's family, who said the boy died "unexpectedly" from "what we suspect to be complications due to the 'one chip challenge.'" The post noted that an autopsy was pending.
Article continues below advertisement
His family added that the teen would be laid to rest in the coming weeks.
"The pain our family is experiencing is unimaginable," the GoFundMe message states. "Harris was a light that lit up the room with his presence and subtle charm. He was an intelligent, quirky, and incredibly talented young man who loved video games and playing basketball!"
Article continues below advertisement
Harris's school district confirmed his death in a statement on its website: "It is with a heavy heart I share that we lost a rising star, Harris Wolobah, who was a sophomore scholar at Doherty Memorial High School," Superintendent Rachel Monárrez said. "My heart goes out to all who knew and loved him."
The "one chip challenge" can cause various health issues.
For the last several years, Paqui has sold individually wrapped tortilla chips made with Carolina Reaper peppers (the hottest pepper in the world) and announced the #OneChipChallenge. The hashtag has over 2 billion views on TikTok, with millions of videos showing teens and adults challenging themselves to eat the deadly chip.
Article continues below advertisement
The company's official website features a warning label that states:
The chip is intended for adult consumption only and should be kept "out of reach of children."
People who are sensitive to spicy foods or allergic to "peppers, night shades, or capsaicin" should refrain from eating the chip.
The chip is not for pregnant people or those with any medical conditions.
If you experience "difficulty breathing, fainting, or extended nausea," seek medical assistance immediately.
Article continues below advertisement
Medical experts strongly advise against the #OneChipChallenge, stating that it can actually cause a myriad of health issues, such as vomiting, throat discomfort, stomach pain, diarrhea, and even heart problems.
Dr. Melanie Ribbeck of the Kelsey-Seybold Clinic discussed the challenge with Fox 26 Houston and opened up about the potential dangers people may face if they partake in this viral trend.
"There is the potential for dangerous side effects from consuming large amounts of capsaicin," Dr. Ribbeck explained, adding, "Repeated episodes of vomiting after eating something hot that can damage your esophagus. There are also reports of people experiencing chest pains or having heart attacks."