TikToker's Story About "Toxic" Friend Backfires — Commenters Say *She's* the Toxic One
TikTok user @bondenavant shared a story about her "toxic" friend. However, other users are arguing that she is the toxic one in the friendship.
The awkward moment when you make a bold statement online and no one else agrees with you. That's what just happened to one TikTok creator after she shared a video discussing "toxic friend." But after she went into detail about why she thought this friend was toxic, a lot of viewers didn't seem to agree. And they were ready to share their real opinions in her comment section.
Article continues below advertisement
A TikToker told a story about her "toxic" friend after a night out in NYC — but her story has backfired.
"Have you ever had a toxic friendship? I have," said TikTok creator Amy Chang (@bondenavant) in a video that's been viewed over 2.5 million times.
She goes on to give us a rundown of what happened with this friend, explaining that the friend in question came to visit her in New York. She then grabbed dinner with her friend at a sushi restaurant, where two older men sitting at the table next to them struck up a conversation.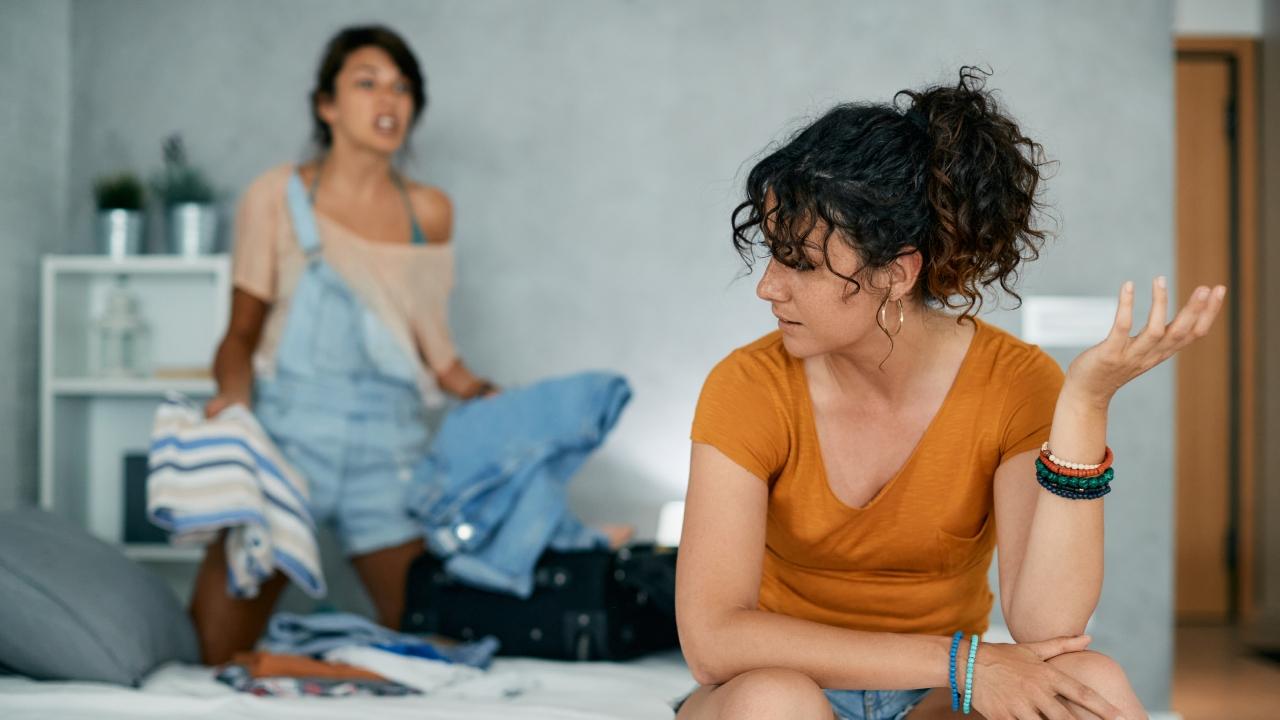 Article continues below advertisement
Amy ended up hitting it off with one of the men. Meanwhile, his friend, who was married, spoke with Amy's friend. Amy's friend was in a relationship at the time. Naturally, this didn't make for a flirty or fun conversation between them.
The men then surprised Amy and her friend by paying their bill at the restaurant. They also invited them out for drinks.
Together, they went to a bar, got a drink, and started dancing with one another.
"I thought we were all having a really good time," said Amy. But things started to go awry after she and her friend excused themselves to use the bathroom.
Article continues below advertisement
"When we got into the bathroom, she started crying and yelling at me," recalled Amy. "She kept saying I had put her in an uncomfortable situation."
Amy explained that her friend was upset that she had let the men pick up their tab and that she accepted their drinks invitation. But as Amy noted, she really felt like she was doing her friend a favor.
Article continues below advertisement
She explained that these men were "charming, handsome, and successful," while her friend was "thinking about her boyfriend that's in jail." Amy recounted telling her friend "You can do better than this loser," referring to her incarcerated boyfriend. But her friend wasn't having it.
"We get back to my place and she starts packing up her suitcase. Mind you it's like two in the morning," Amy said, adding, "She then left my apartment and literally we didn't talk until years later."
Article continues below advertisement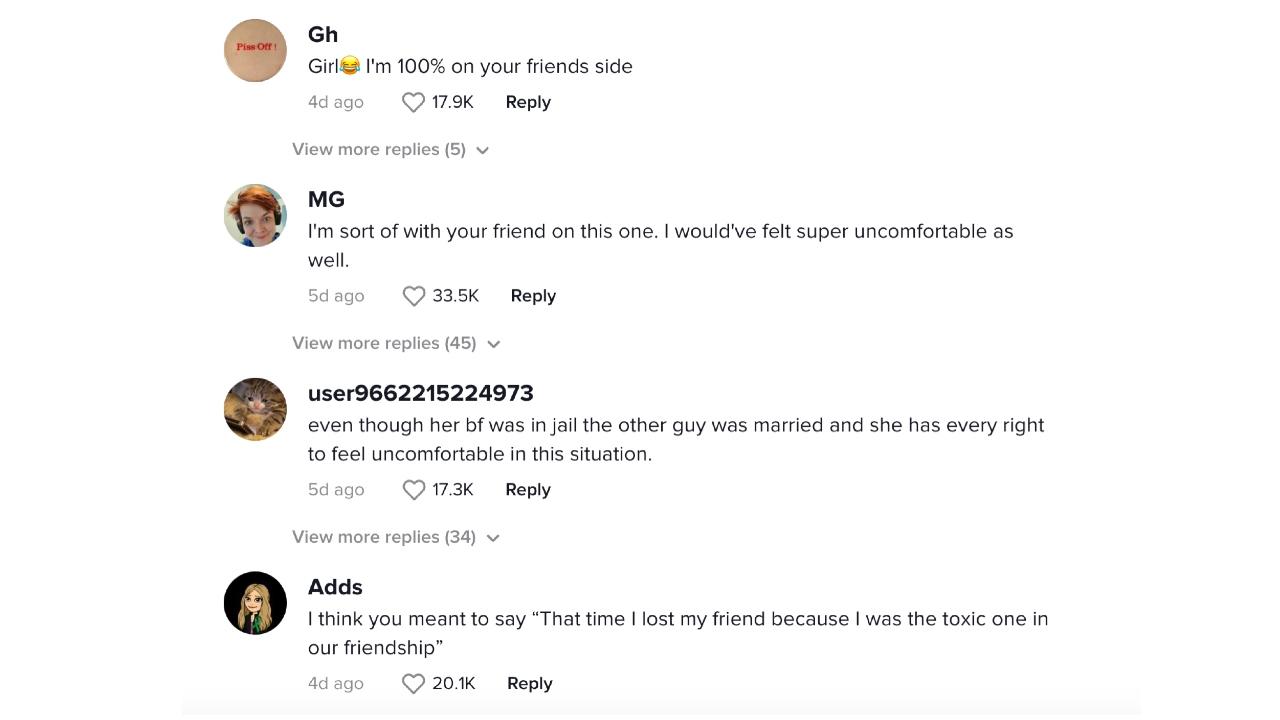 In the comment section, many folks seemed to side with Amy's friend. "I don't think she's the toxic one," said one user.
Another chirped "Girl. I'm 100% on your friend's side."
And one comment read: "Even though her bf was in jail [and] the other guy was married, she has every right to feel uncomfortable in this situation."
Article continues below advertisement
In a followup TikTok, Amy explained that she didn't make that first video "to paint myself in perfect lighting." She continued to note that she knows she's "not perfect" and is "flawed."
She then shared other stories trying to illustrate how she and this friend had always had a toxic friendship. In doing so, Amy took some accountability for her past actions. However, viewers still seemed to think that she was wrong.
Article continues below advertisement
"I don't even know what she's saying anymore," opined one user. Another comment read, "You know when people think they're smarter than everyone but just lack self awareness? Yeah."
As Amy confirmed in her first video, she and this friend no longer have a relationship. Perhaps that's for the better.