TikTok Star Cries, Begs for Money After Accidentally Buying a $100,000 Couch
Everyone wants to go viral on TikTok. Everyone wants to have a video that stands out. And sometimes all it takes is a hell of a story to get that coveted clout. But sheesh, if you're going to treat us to a special little anecdote, do make sure that everything adds up! Because the TikTok below seems a little suspicious.
Article continues below advertisement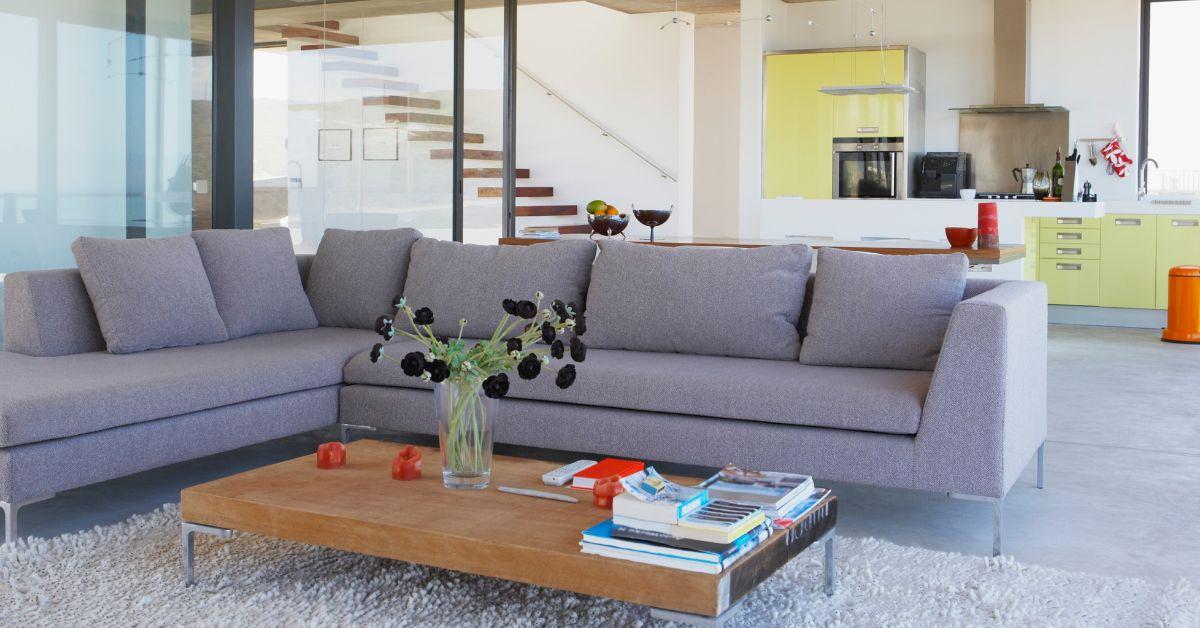 TikToker claims she accidentally bought a $100,000 couch.
TikToker Quenlin Blackwell (@quenblackwell) shared a video of her uncontrollably sobbing on the platform. In between tears, she explained her harrowing, possibly bogus, story.
Article continues below advertisement
"I'm going to throw up," she says, explaining that she had to pull her car over when she realized her account had been charged. Per her story, she accidentally put in an offer for a couch for $100,000,
Article continues below advertisement
But as she says several times "I was joking," even though she went as far as to put her card information in. She also asked if there were any millionaires who could donate to her cause.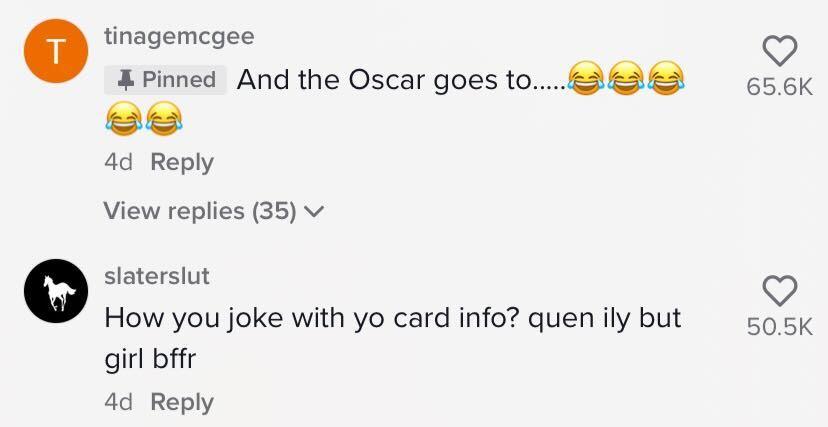 Article continues below advertisement
Other than that, Quenlin didn't provide details about where the couch was purchased or what it looked like. Nor did she mention anything about returning it or canceling the order. Lastly, she said she pulled over when she found out, but why was she buying a couch while driving anyway?

Article continues below advertisement
In the comment section, people had all sorts of thoughts. Some, like myself, accused of her making it all up. Others wondered how she could be so careless to put her card information in.
Who is TikTok star Quenlin Blackwell?
Quenlin Blackwell is not new to internet fame. The content creator who specializes in comedy and beauty videos originally made a name for herself on Vine under the username @quensadilla. After Vine went under, she reclaimed the throne and her followers on TikTok. She currently boasts 7.9 million followers on the platform.
Article continues below advertisement
Quenlin is also known for her close friendship with Diplo. In 2020, she revealed she was living with the DJ, who is 22 years her senior. "I live with Diplo right now, and he fully supports my endeavors," she previously told her fans.
Article continues below advertisement
Fans immediately assumed they were dating, but Diplo was quick to shut down the rumors. "OK so I rent one of my properties to Quenlin," he wrote on Twitter, adding "Her social media is sarcastic and chaotic and I can see you can get a twisted idea but there is nothing but a friendship between us," he concluded.
That said, if Quenlin is known to be "sarcastic and chaotic" on social media, there's a good chance she could be trying to pull a fast one on us again.
We look forward to seeing your $100,000 couch, Quenlin.