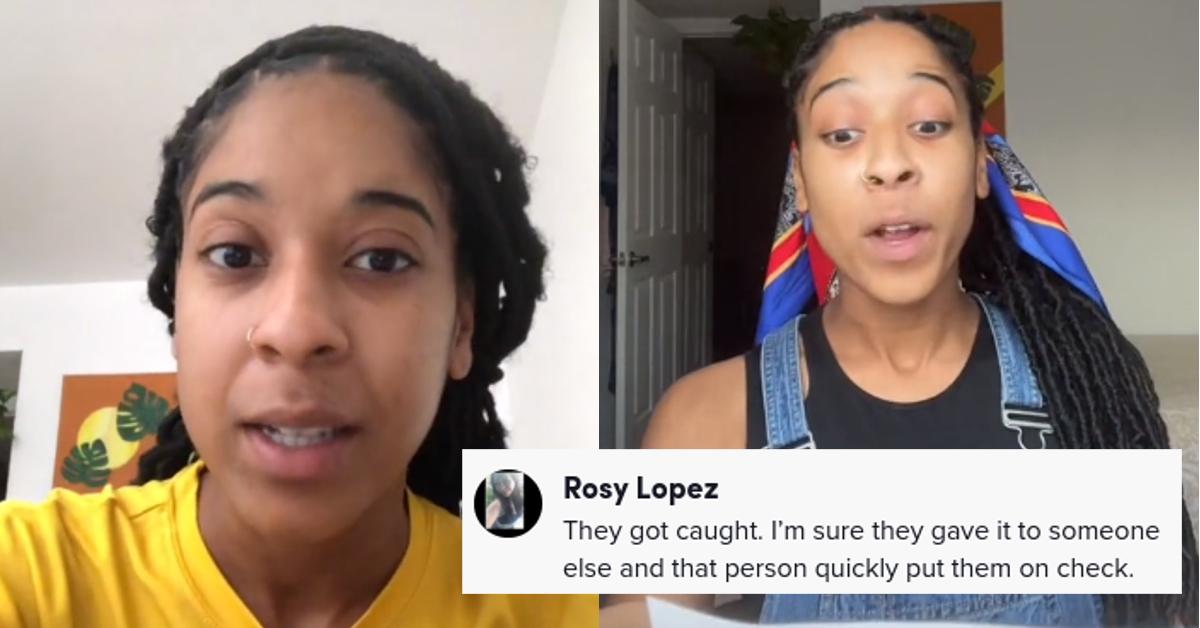 Woman Claims Landlord Attempted to Increase Rent Before Her Lease Expired in Viral TikTok
Home purchasing and property values hit an all-time high in 2022, making the dream of owning a house or a bit of land for oneself all the more difficult for many Americans. As a result, renting/leasing has also become an extremely difficult prospect for people as they are unable to find affordable places to live, with landlords raising the rent as much as they can even for long-term tenants to capitalize on the current state of the housing market.
Article continues below advertisement
Typically, however, these rent increases occur after a lease is completed, but TikTok user Anna Maria, who posts under the handle @babyafromdatre states that her rental company tried increasing her rent next month, but before her 12 months were up. She says in the first video she posted about the situation: "I moved to California. I signed a 12-month lease."
"I just got a notice on my door that next month, my rent is going to go up. Now correct me if I'm wrong, but a lease is a contract, right? And that 12-month contract locks me in a rate for 12 months, so that means they can't change the rent before that contract is up, correct?"
While individual tenant's contracts vary, the state of California has specific legislature regarding rent increases.
Article continues below advertisement
Typically speaking, a landlord can only increase a rent rate by 3% of the current amount a tenant is paying. Nolo.com writes, "Landlord may increase rent once every 12 months, limited to 3% of the current rent, or the regional Consumer Price Index (CPI), whichever is higher. Rent increases are expressly subject to the provisions of AB 1482 California Tenant Protections Act."
Article continues below advertisement

In Los Angeles, for instance, Mayor Eric Garcetti has stated that as part of an emergency stipulation influenced by the COVID-19 pandemic, most tenants' rental rates will legally stay the same until May of 2023, the Los Angeles Times reported.
Article continues below advertisement

Many users reached out with some helpful tips for the TikToker:
"Under California law a landlord cannot raise your rent during your initial lease term, absent a lease provision saying otherwise."
"Check your lease. I'm a realtor in Ca. It should not be able to go up based on your contract. Send it to me and I'll look it over if you'd like"
Article continues below advertisement

"My parents are in CA and they have to give tenants 2 months notice if the rent is changing and execute a new lease"
Anna Maria delved into the comments section of her TikTok and reported back to her followers that she went through her rental agreement and located a clause number that supported her monthly amount staying the same.
Article continues below advertisement

Then she updated everyone following the leasing drama in a follow-up video with some great news: her rent wasn't going up after all.
She added that she was told by the leasing company that the amount she was quoted was one sent to her "in error" however there were more than a few users on the platform who weren't so sure of that.
Article continues below advertisement
"They got caught. I'm sure they gave it to someone else and that person quickly put them on the check," one TikToker wrote.
"Great! I was worried about you! They are getting extra money from those that don't speak up though."
"They were hoping you wouldn't know."
Article continues below advertisement

There were some, however, who chalked everything up more than likely being a clerical error. What do you think is the case? Was this just an instance of a rental company trying to extricate even more money out of tenants knowing the instability of the housing market right now?
Article continues below advertisement

Or was this just an honest to goodness mistake and there's no way the property management company would've accepted the extra money Anna Maria sent them for her rent?