Tim Allen's Loving Family Is as Tight-Knit as Ever
Tim Allen's kids have seen him through thick and thin, and the close relationship he has with them and his wife define his personal life.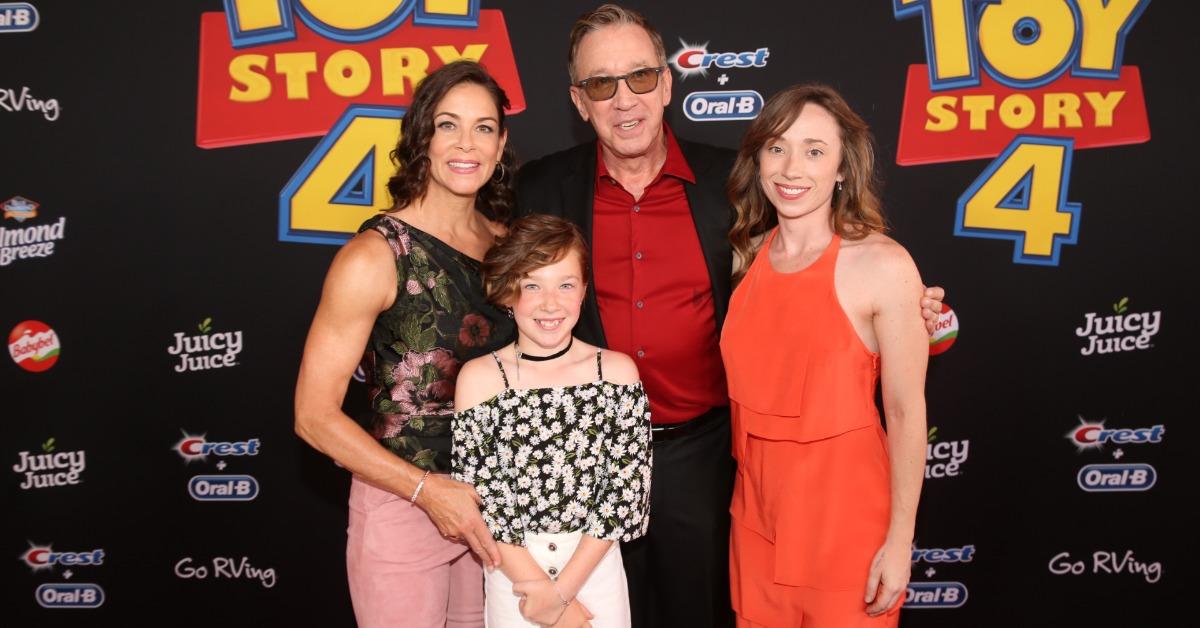 Throughout the years, Tim Allen has endeared himself to millions of fans through a variety of television relationships that reflect the genuine man he is in real life. From Home Improvement to Last Man Standing, Tim has captured the role of a true American dad in its entirety.
Article continues below advertisement
However, no television role can compare to the husband and father he is in real life. In his career, Tim has made family a focal point of his existence. This is exactly why today he benefits from the loving and profound relationships he has with his daughters and wife. So, who are Tim's kids and wife? Furthermore, what type of net worth has he accrued over the years from his acting roles? Here's an in-depth dive into his life.
Article continues below advertisement
Tim Allen's kids represent two different times in his life coming together.
Although Tim is happily married to actress Jane Hajduk, he was previously married to his college sweetheart, Laura Deibel. During that time, the former couple birthed Tim's eldest daughter, Katherine Allen, in 1989. Although the duo split in 1999, they kept things civil for the sake of their daughter.
When Tim and Jane eventually wed in 2006, it only took them three years to welcome Tim's second daughter and their first together, Elizabeth, in 2009. Despite the massive difference in his children's ages, Tim has worked hard to bridge the divide and keep both active and close participants in his life.
Article continues below advertisement
Even though he is largely regarded as a great dad, some of his best efforts can still fall to the wayside. Tim told Closer Weekly in 2017 that neither of his daughters actually find him funny. "The older one will roll her eyes, and the younger one just stares at me—I think she's done with me," he said of his daughter's reactions to his humor.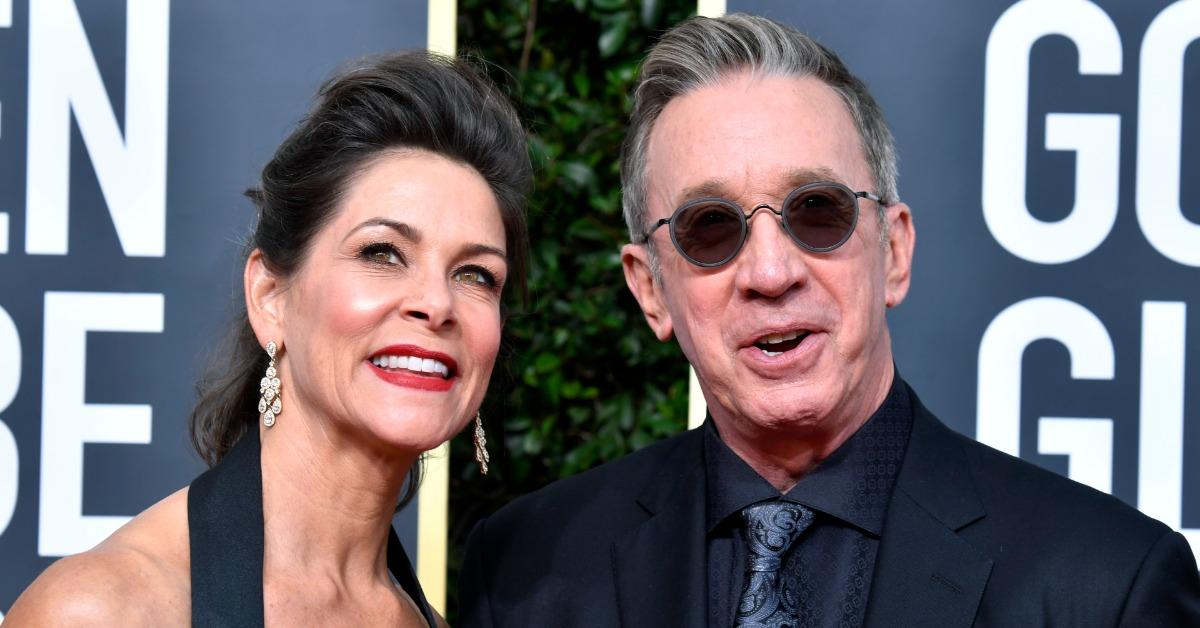 Article continues below advertisement
Tim Allen's relationship with his wife is the foundation of his family unit.
With his previous marriage to Laura far removed, Tim has built a strong foundation in his more recent union with Jane. They began dating back in 2001 and spent the next five years cultivating a rock-solid bond until they eventually decided to marry.
Their wedding was an intimate ceremony held in Grand Lake, Colo. at a beautiful outdoor venue. The couple opted for a very small crowd, only inviting their respective immediate families as well as Katherine, who was 17 at the time.
Article continues below advertisement
Beyond their mutual love of parenting the two girls, Tim and Jane share an affinity for acting together. Throughout their careers, they have starred in the likes of Joe Somebody, Zoom, and The Shaggy Dog at each other's side. The transcendence between their work and personal lives has clearly benefited their relationship in the long run.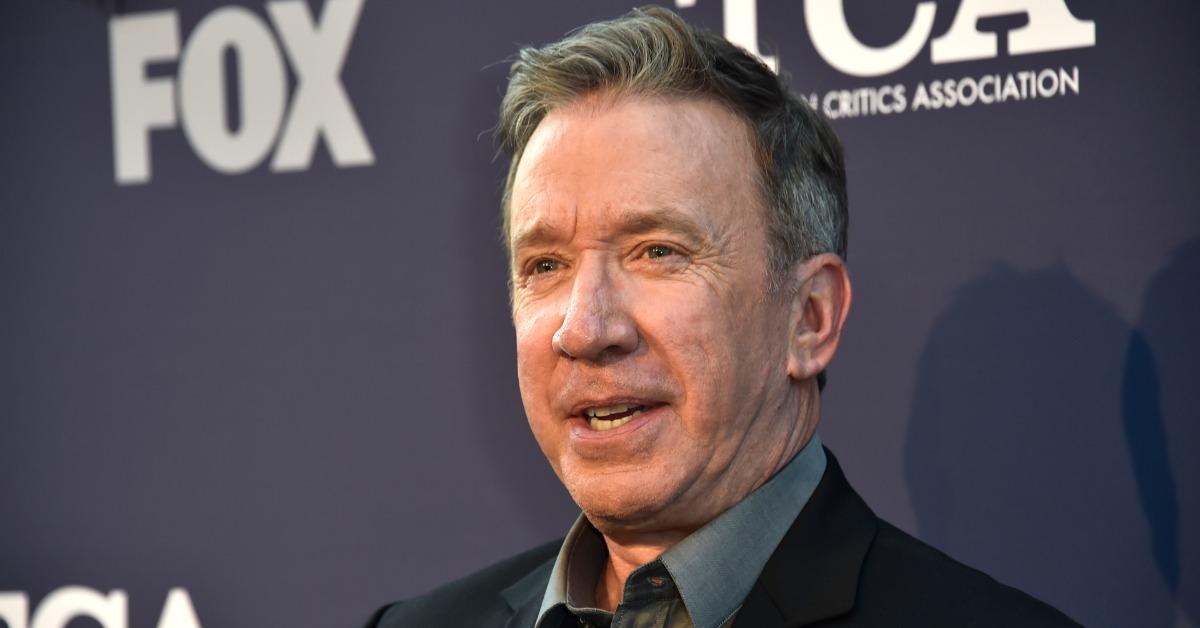 Article continues below advertisement
Tim Allen's net worth is as impressive as his loving and supportive wife and kids.
Over the several decades that he has graced stage and screen, both big and small, Tim has accrued a serious net worth. Aside from the aforementioned programs he has taken part in, his voiceover work on the Toy Story series has seriously helped bolster his bank account as well.
According to Yahoo! Finance, Tim has an impressive net worth of about $100 million, a valuation that the Golden Globe winner is seemingly only building on as he continues to rake in cash from the likes of his latest endeavor, Assembly Required.