Justin Bieber Teams up With Tim Hortons Again for All-New "Biebs Brew"
Justin Bieber is expanding his portfolio by teaming up with Tim Hortons for a second collaboration. Get the deets on where to buy the Biebs Brew!
Calling all Beliebers!
Over the years, pop star Justin Bieber has proven that everything he touches turns to gold. From his collaborations with Crocs to his beauty partnership with Schmidt's Naturals, the 28-year-old has proven that he's as talented as he is business-savvy. The "Peaches" singer is now expanding his reach, diving into yet another partnership with Tim Hortons.
Article continues below advertisement
Yes, you read that correctly! A true Canadian, Justin plays no games when it comes to satisfying his Tim Hortons fix. The star has even shared critiques in the past about the brand's new coffee lids. So, it makes sense that the two giants have joined forces to create a new menu and merchandise items. But where can you buy everything? Keep reading to get the deets!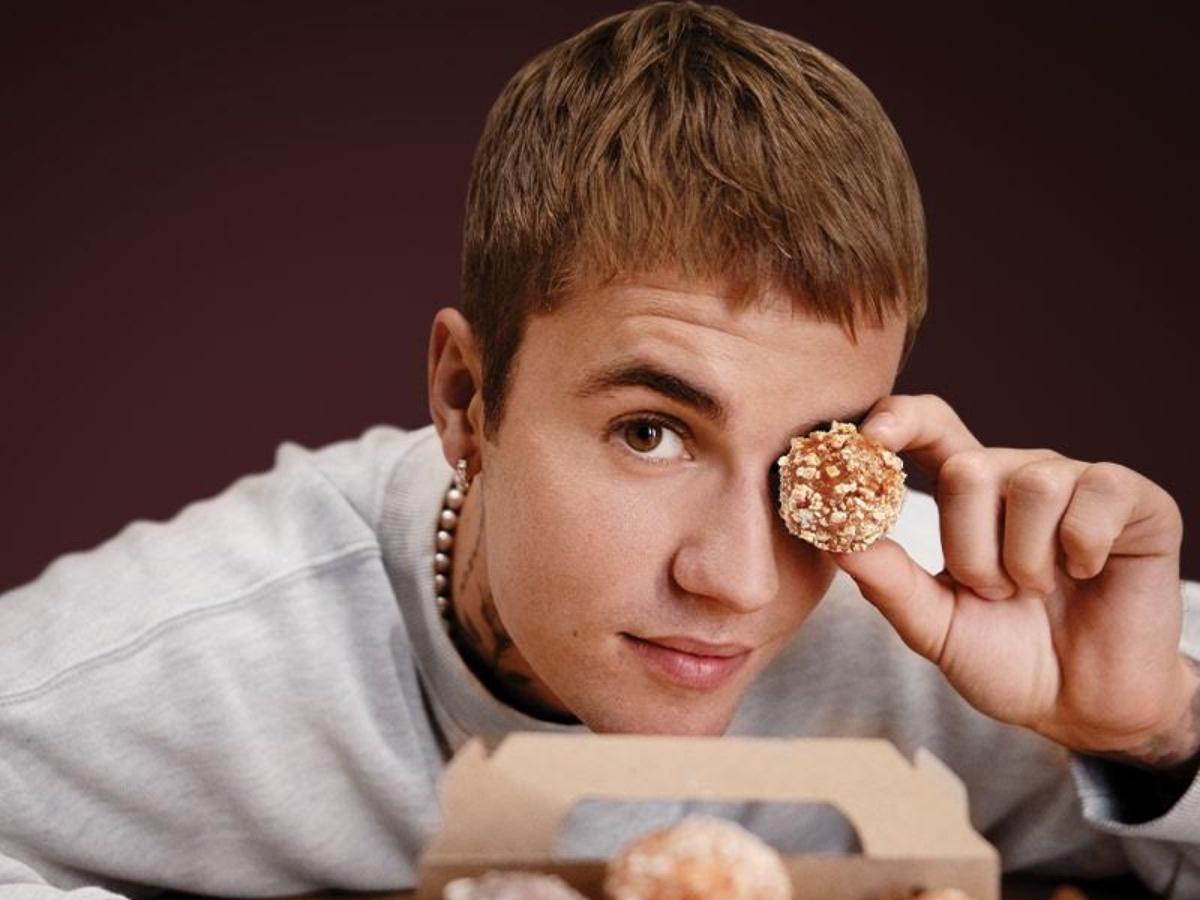 Article continues below advertisement
Tim Hortons and Justin Bieber are teaming up again for the "Biebs Brew."
It appears that the "Ghost" vocalist and the international restaurant chain couldn't stay away from each other because they're back to launch their second collaboration, and boy, are we excited!
Introducing the "Biebs Brew," a French vanilla cold brew that fans across Canada and the U.S. can purchase starting June 6, 2022. And, since fans loved them the first time around, the "Timbiebs" are returning for a limited time!
"We couldn't stop at Timbiebs, we needed a Biebs Brew too. And we are bringing both to Tims next month," Justin officially announced in a press release. "Doing a Tim Hortons collab had always been a dream of mine. I grew up on Tim Hortons and it's always been something close to my heart."
Article continues below advertisement
The promotional clip for the new coffee shared by Tim Hortons shows Justin intently watching a jar of cold brew before being told that it would take 16 hours of steeping. He then says that he's going to continue watching it to be the first to try his new coffee. The singer falls asleep in a recliner chair waiting for his coffee to be ready before the camera cuts to an image of the new brew alongside his previously released Timbiebs, teasing a June 6, 2022, release date.
Article continues below advertisement
"Timbiebs was a huge success — truly beyond all of our expectations — and what made it so great was the authenticity of the partnership," noted Hope Bagozzi, chief marketing officer for Tim Hortons. "Even before the Timbiebs collaboration, Justin had often shared with fans how he'd grown up with Tim Hortons and was obsessed with the brand."
"His commitment to working with us to develop a natural and authentic twist on the Tims experience is what made Timbiebs a hit and we know guests are going to love Biebs Brew and his take on Tims Cold Brew," Hope concluded.
Tims restaurants in Canada will also have a limited-edition "Biebs Brew" tumbler available for fans to purchase. Additionally, select chains will also bring back a limited quantity of "Timbiebs" merchandise, including the beanie, fanny pack, and tote bag.
Article continues below advertisement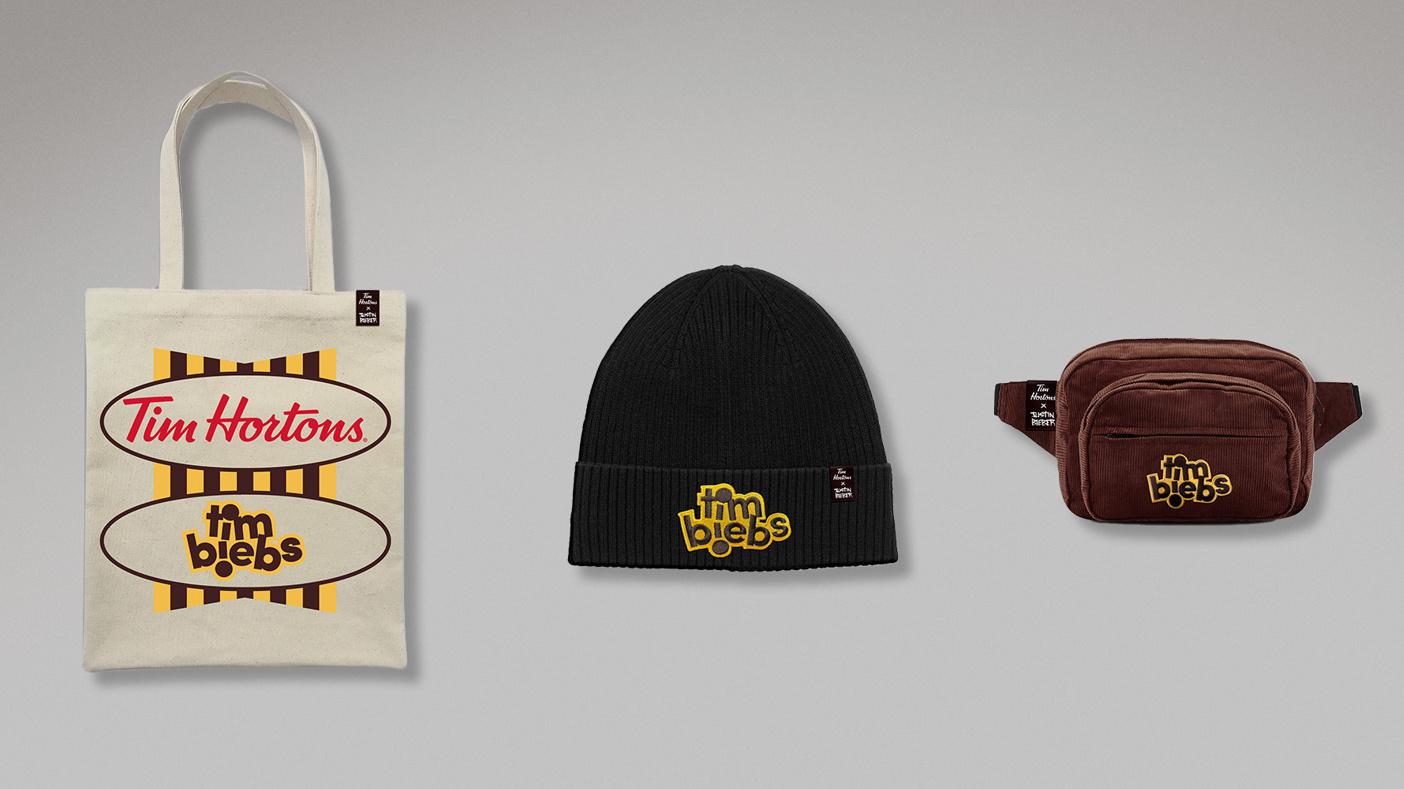 Tim Hortons and Justin Bieber first launched "Timbiebs" on Nov. 29, 2021.
In a press release obtained by Distractify at the time, the brand shared that the Bieber-collaborative menu would consist of three limited-edition "Timbiebs" Timbits (bite-sized donut) flavors: chocolate white fudge, sour cream chocolate chip, and birthday cake waffle. Yum!
Article continues below advertisement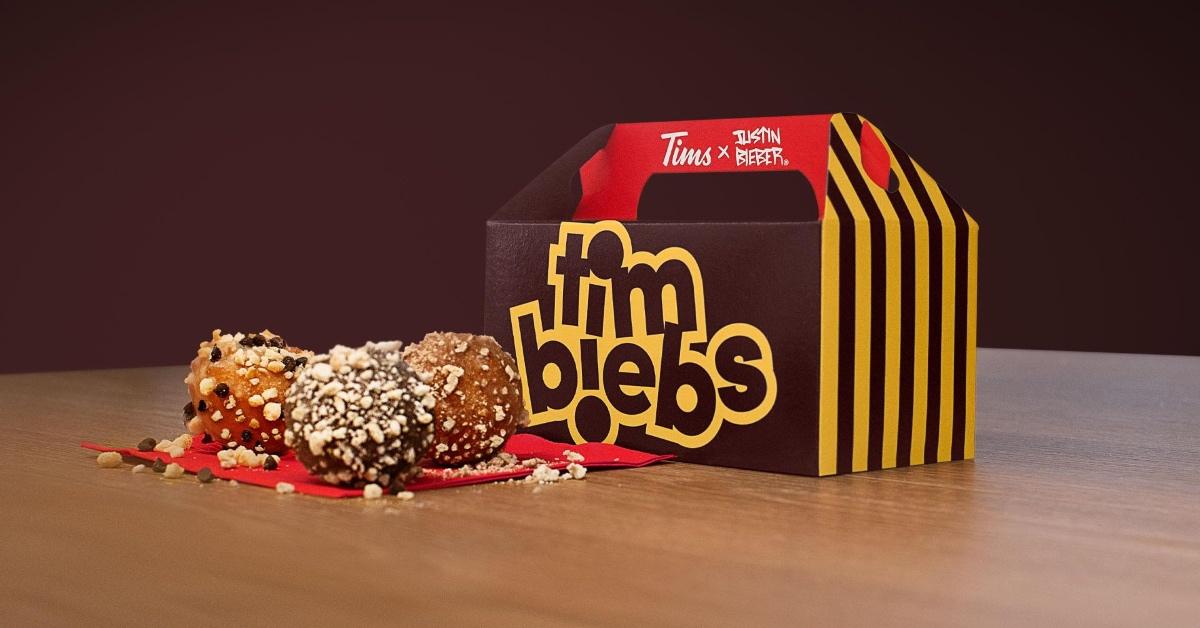 The decision was made after Justin shared with the Tim Hortons team that Timbits are his favorite item on the menu. As a result, Chef Tallis Voakes, Tim Hortons' director of culinary innovation, started to experiment with different flavor combinations and collaborated with Justin to create the treats customers will soon try.
As the collaboration between the Canadian singer and coffee powerhouse continues, it's clear that the two are only going to continue unveiling more tasty and fun products for customers to enjoy.
Those curious to try the new "Biebs Brew" should head over to their local Tim Hortons on June 6, 2022, to see what it's all about!