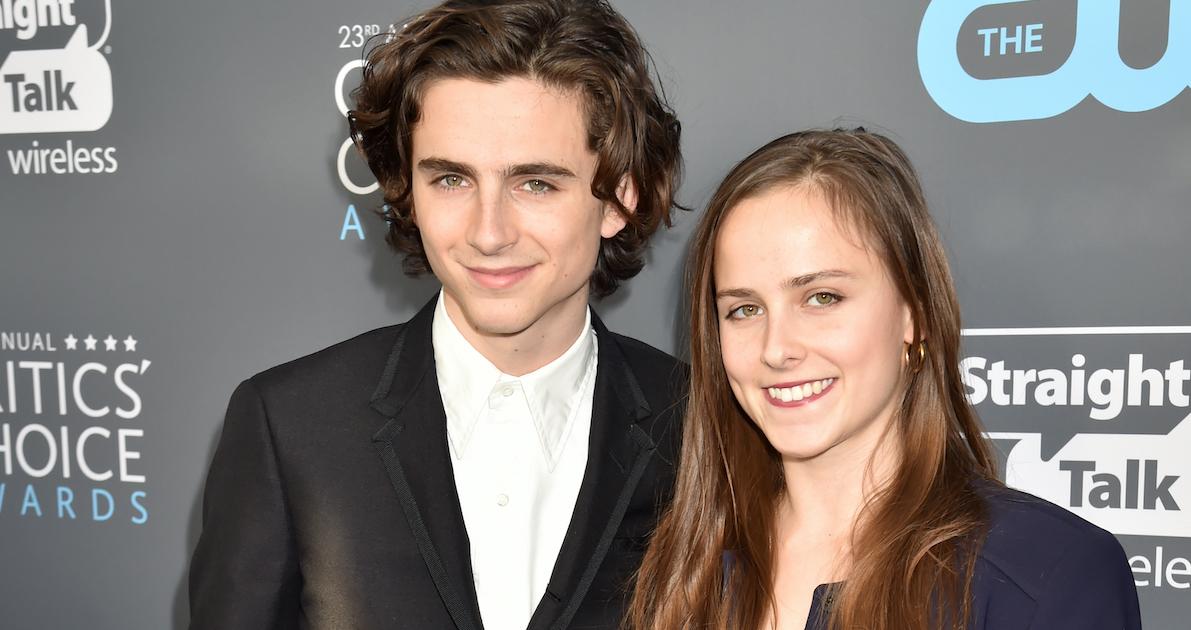 Timothée Chamalet's Sister Pauline Is Making a Name for Herself
On-screen, Timothée Chalamet has had his share of famous siblings — remember his movie Love the Coopers?. However, in real life, Timothee only has one sister, and just like her little brother, Pauline Chalamet is a talented actor.
Article continues below advertisement
In fact, Timothée comes from a small, really tight-knit family, proving that it's not about the number of siblings, but the quality that matters.
So, what do we know about the Chalamet clan?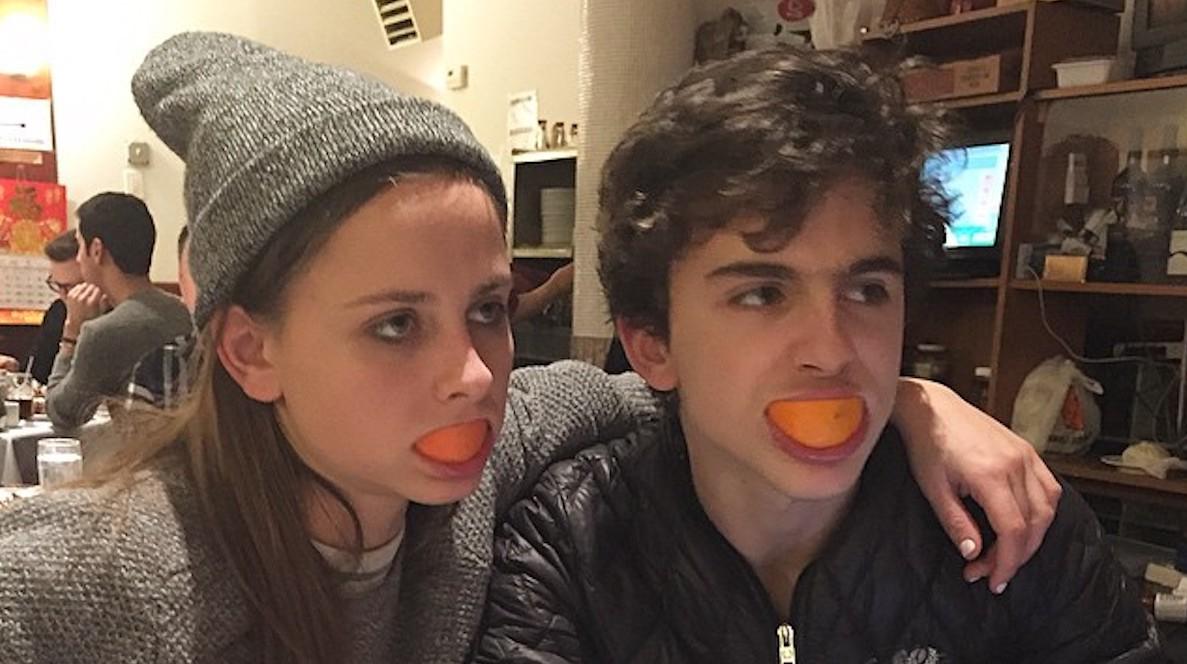 Article continues below advertisement
Timothée got his love of the arts from his parents Marc and Nicole.
Timothée's father, Marc Chalamet, is from Southern France and a writer. Marc previously worked as the New York correspondent for Le Parisien, and he is currently a UNICEF editor.
Meanwhile, Timothée's mom, Nicole Flender, is a Yale graduate with a degree in French and a background in dance. The brunette beauty appeared in the 1992 film In the Heat of Passion and starred on Broadway before turning to a career in real estate.
And she is her son's biggest fan.
Article continues below advertisement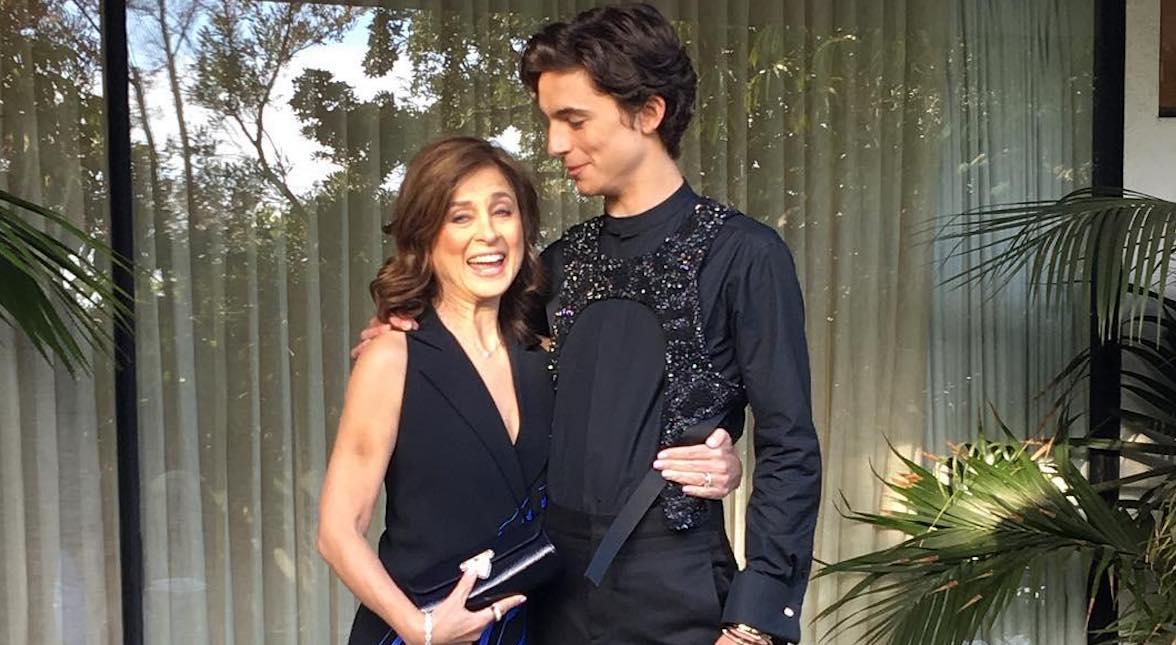 Yes, my mother has. She loves it. She really was very moved by it. We spent our summers in France when I was growing up, in small towns with languid and relaxing summers in the heat," Timothee said of his mother watching Call Me by Your Name. "So it was a close experience to what we had. And I think there was a sense of relief for her as a mother and as someone with a protective and guardian-like instinct that this project, which may be in the book could have been a little more salacious, was actually treated very warmly."
Article continues below advertisement
Timothée's sister Pauline is currently pursuing acting in Paris.
Timothée was still a baby when his sister Pauline, who is four years older, made her acting debut. She was featured in an episode of the daytime soap opera One Life to Live in 1999.
Pauline attended the renowned LaGuardia High School in New York City, where she acted in a school play alongside Ansel Elgort. NBD.
Article continues below advertisement
Timothée followed in his big sister's footsteps and applied to the same high school, but was initially rejected.
"I'm grateful the principal was open to my demands and tantrums [to get Timothée accepted]. I'm sure she realizes now she made the right decision. Timothée was destined to be an actor," said Harry Shifman, one of the drama teachers present at his audition.
Paul also sings and plays the ukulele.
Along with acting, Pauline has some musical talent — and she shows off her beautiful voice from time to time on Instagram.
Most recently, Pauline starred in Pete Davidson's The King of Staten Island, and according to IMDB, she is currently filming the comedy What Doesn't Float.
Article continues below advertisement
Will Timothée and Pauline ever act together?
Right now, it doesn't seem like anything is in the works but we have a feeling the Chalamet siblings will team up on the big screen sooner or later.
Timothee has even credited his sister for influencing his acting work.
"I feel very lucky to have an older sister who always pointed out the dynamics of what it's like when a woman shares her ideas, how they're received compared to men's ideas," he told The New York Times. "And being young, hopefully getting to act for years on end, changing that is our responsibility now — and our good fortune."
Now, that's a great big sister.