Nonbinary Skater Timothy LeDuc: Queer Athletes Have "Always Been Here"
If you don't know nonbinary figure skater Timothy LeDuc by now, it's time to get acquainted. The 31-year-old made history in January when they became the first publicly-out nonbinary athlete competing in an Olympic Winter Games, as CNN reported at the time.
Article continues below advertisement
"My hope is that when people see my story, it isn't focused on me and saying, 'Oh, Timothy is the first out non-binary person to achieve this level of success in sport,'" Timothy said a press conference last month, per NBC Sports. "My hope is that the narrative shifts more to, queer people can be open and successful in sports. We've always been here, we've always been a part of sports. We just haven't always been able to be open."
Timothy said it can be "really difficult" navigating heteronormative, cis-normative figure-skating narratives.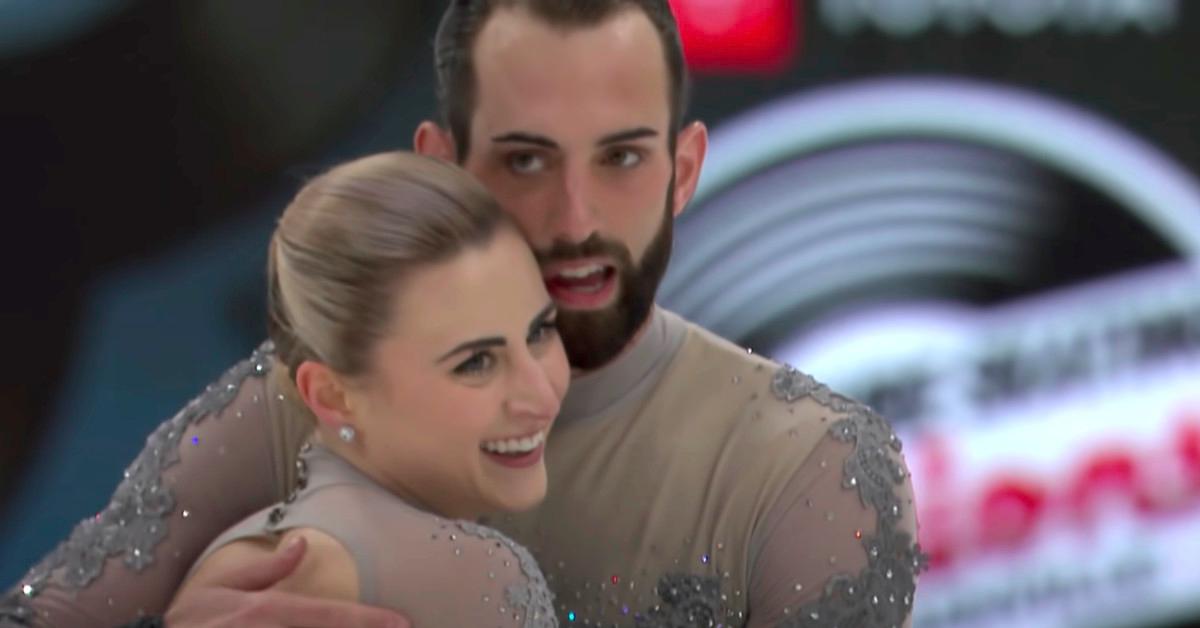 Timothy talked about their nonbinary identity — and the challenges they face in pairs figure skating, a "very gendered sport" — in a June 2021 Instagram interview with fellow figure skater Eliot Halverson.
Article continues below advertisement
"There's such an expectation that I feel pressured to fill all of the time as the 'male' pairs skater — I like to say the 'lifting partner' — but, you know, there is an expectation," they explained. "And so often, the story that we see told in pairs and ice dances, it's a Romeo and Juliet story. It's the man and woman in love. Or it's this fragile girl, and the strong man comes in to save her, right?"
Timothy, who's skating with Ashley Cain-Gribble at the 2022 Winter Olympics in Beijing, China, added that this narrative has been "told over and over again."
"And it sometimes doesn't leave room for people who exist outside that hetero- and cis-normativity," they observed. "So it can be really difficult navigating that sometimes."
Article continues below advertisement
They've also spoke out about "horrifying human rights abuses" in China.
Timothy isn't just a trailblazer on the skating rink; they're also an advocate for human rights at an Olympics Games where human rights is a major talking point. In December, the Biden administration announced a diplomatic boycott of the 2022 Olympics over the People's Republic of China's "ongoing genocide and crimes against humanity in Xinjiang," as White House Press Secretary Jen Psaki said at the time.
Article continues below advertisement
Talking to reporters last month, Timothy acknowledged the "horrifying things that we've seen happening" to the Uyghur people in China, per USA Today.
"I read somewhere the other day that it's the largest number of people held in internment and labor camps since World War II," they added. "I mean, these are horrifying human rights abuses that we're seeing happening. And it can feel very powerless when you read those things, because you think, 'What can I do?'"
Timothy said they also see human rights violations in the United States, too, as Americans are denied access to healthcare and abortion rights are under attack. "I feel powerless sometimes, seeing the situation in China," they said. "I can use my voice here, yes. But what I can do here to defend human rights is be sure that I am vigilant and vote for the people in my local communities and state and local elections to defend human rights here as well."