Jughead's Mysterious Grandpa Is Coming to 'Riverdale' — Find Out Who's Playing Him
Who is Timothy Webber from 'Riverdale'? The actor plays Jughead's grandfather who was previously assumed dead, and he's a source of conflict.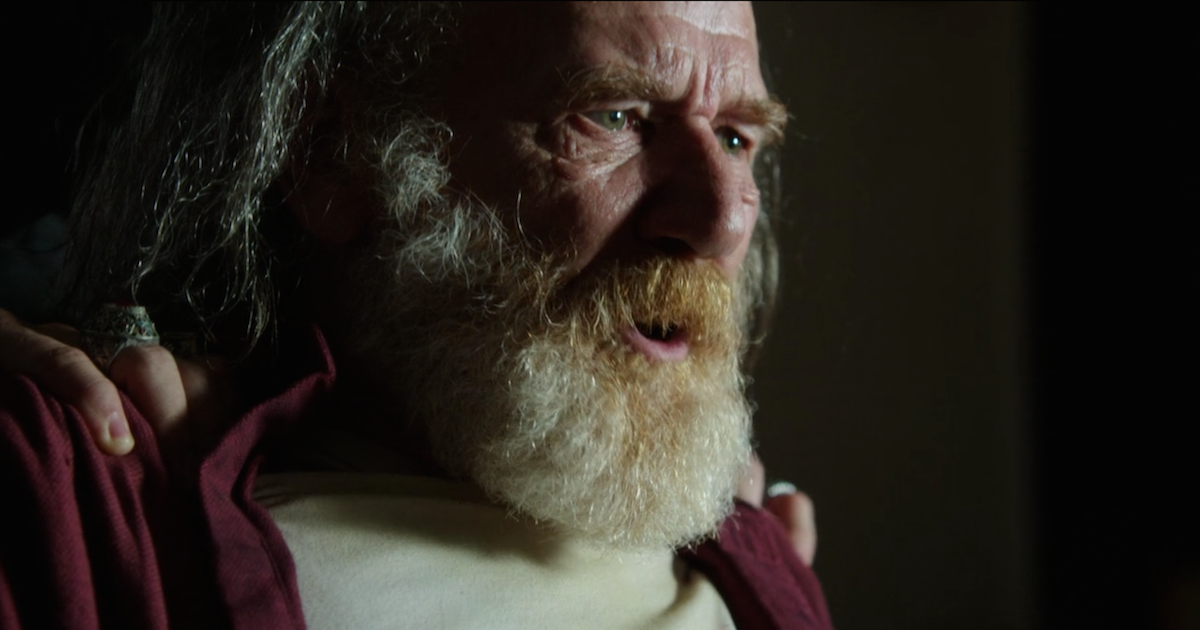 Let's face it: Riverdale's fourth season has had its wild plotlines (including Betty Cooper carrying the serial killer gene and Jughead Jones potentially being dead), but it's also been mixed with typical high school drama, like relationship woes and SAT prep. The show is vastly different from the Archie comic book series it was based on because it's far darker.
Article continues below advertisement
While the show's dynamic changes basically every week, there's one thing we can be sure of: Jughead Jones' grandfather is going to be the key to unlocking a lot of the mysteries surrounding his grandson. Forsyth Jones I has been mentioned throughout Season 4, and we can finally put a face to the name with actor Timothy Webber.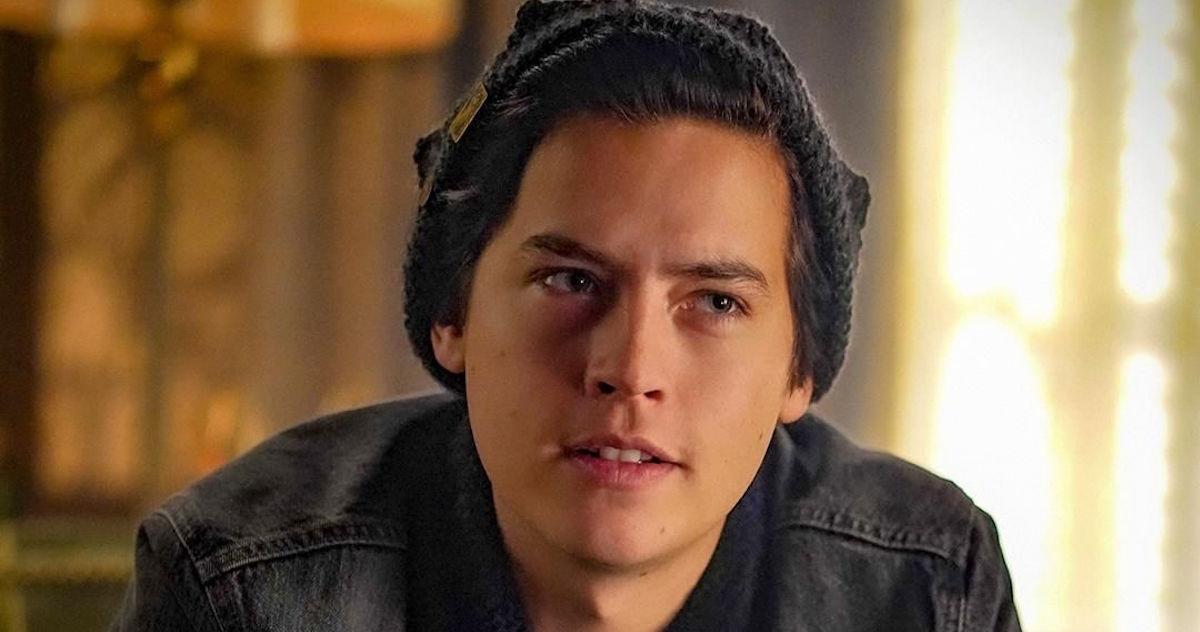 Article continues below advertisement
Jughead's family life is rocky, to say the least, and it's unlikely that things will change when he meets his grandpa. But, Jughead has been learning on Season 4 that he may have more in common with his grandfather than he ever could have imagined.
Who is Timothy Webber on Riverdale? Details on his character. 
Jughead (who is played by Cole Sprouse) has attended more high schools than the average student, and in Season 4, he's enrolled in Stonewall Prep. The school immediately gives Jughead a weird feeling, which he later learns is because he's not the first Jones to attend. That's right, Forsyth I had gone to Stonewall, but he left under mysterious circumstances.
Article continues below advertisement
His grandson later learns that Forsyth I was actually one of the authors of the Baxter Brothers books, which Jughead himself had grown up reading. The books have been written by various Stonewall alums, and Jughead is competing to become the next author.
Article continues below advertisement
The books' original authorship seems to be integral in solving the mystery of what exactly is going on at Stonewall Prep. But it's not yet known whether or not the books caused Forsyth I to leave the school. It's been hinted that the competition to win authorship of the next Baxter Boys book will also explain what Jughead's foreshadowed "death" is about.
Jughead had also thought that his grandfather had died from over-drinking years earlier. When he finds out that his grandpa is living an isolated life in the woods, Jughead turns up on his doorstep to learn more about his role in writing some of the Baxter Boys books.
Because nothing is as it seems in Riverdale, Jughead is likely going to uncover a lot about his family when he talks to his grandfather, and we have a suspicion that Forsyth I isn't going to be too eager to walk down memory lane.
Article continues below advertisement
What has Timothy Webber been in before?
The Canadian actor is best known for playing The Apprentice on ABC's Once Upon a Time. He first appeared on the series in 2014's fourth season, and he regularly appeared in Season 5. He gets trapped in a sorcerer's hat during Season 4, and he knows key information about the other characters.
The Apprentice's last stint on the show was in its penultimate episode.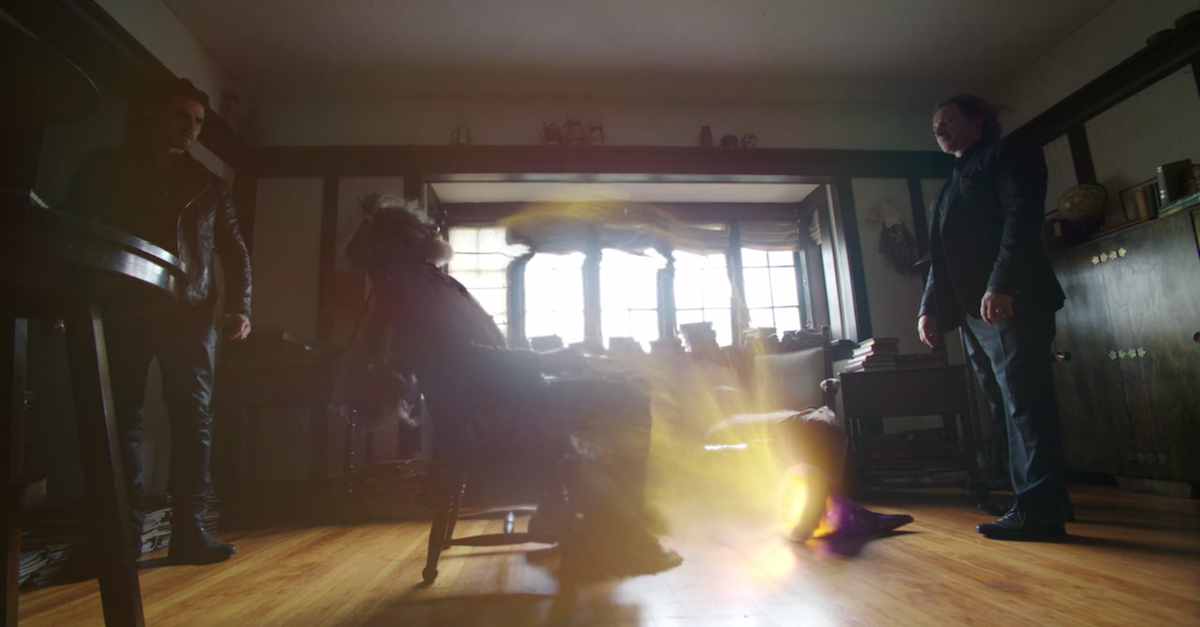 Timothy has also starred in the 1999 film, My Father's Angel, as a refugee from the Bosnian War. He was nominated for a Genie Award (a Canadian film award show) for Best Supporting Actor for his work in the film. He also starred on the Alaska-centered show Men in Trees alongside Anne Heche and the Hallmark Channel show Cedar Cove.
He's also appeared in the Canadian shows North of 60 and Arctic Air.
Riverdale airs on Wednesdays at 8 p.m. on The CW.