Todd Chrisley's First Wife Claims She Was Subjected to Domestic Abuse
The reality series Chrisley Knows Best offers a rare glimpse into the strange everyday life of (former) estate mogul Todd Chrisley, his wife Julie and their children, Savannah, Lindsie, Kyle, Chase, and Grayson.
The only person completely absent from Chrisley Knows Best? It has to be Teresa Terry, Todd's mysterious first wife. So, what's there to know about her?
Article continues below advertisement
Teresa Terry has never featured on 'Chrisley Knows Best.' Here's why.
"I know that [Todd isn't] all bad. There's good in him. He can be very witty and fun company, but if he doesn't get what he wants you'd better believe there will be consequences," Teresa explained in a previous interview with The Daily Mail.
She met Todd while they were still in high school, and she became pregnant with his first child, Lindsie, at the age of 19. According to her own description, they got married because they both thought it was the right thing to do.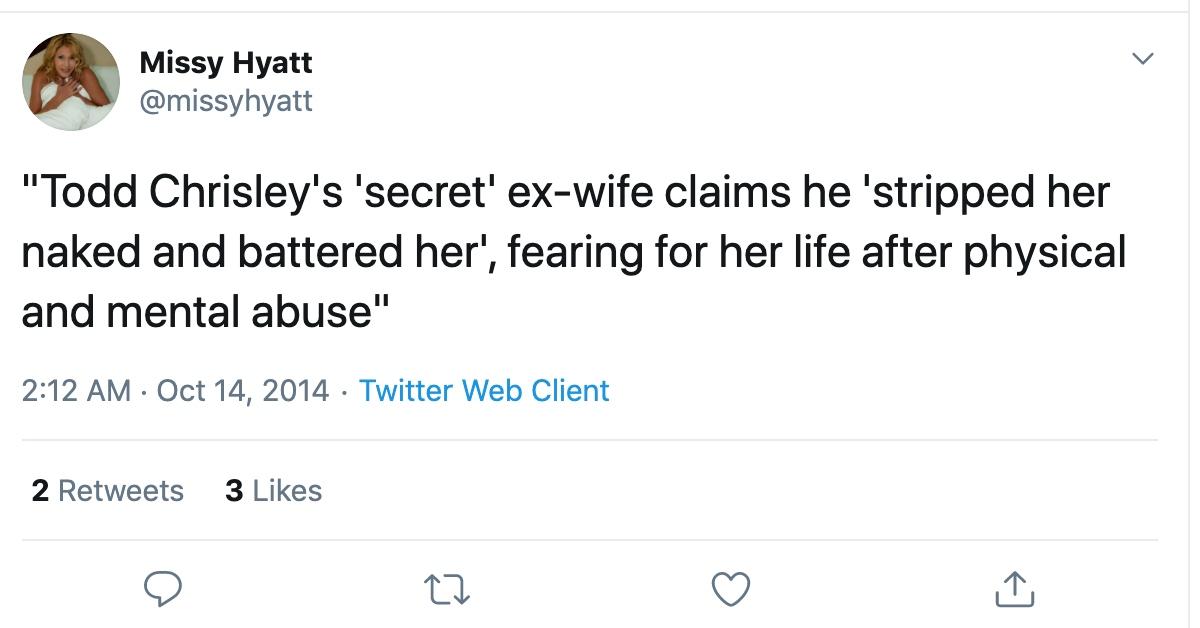 Article continues below advertisement
As Teresa told The Daily Mail, moving from house to house with Todd felt exhilarating at first. A natural-born interior designer, he possessed an unparalleled ability to transform the dirtiest, grittiest, and most disgusting properties into beautiful homes sold for a significantly increased price.
Todd insisted on exercising a great deal of control over the refurbishment process from the very beginning. He and Teresa would stay at each property to supervise the work.
Article continues below advertisement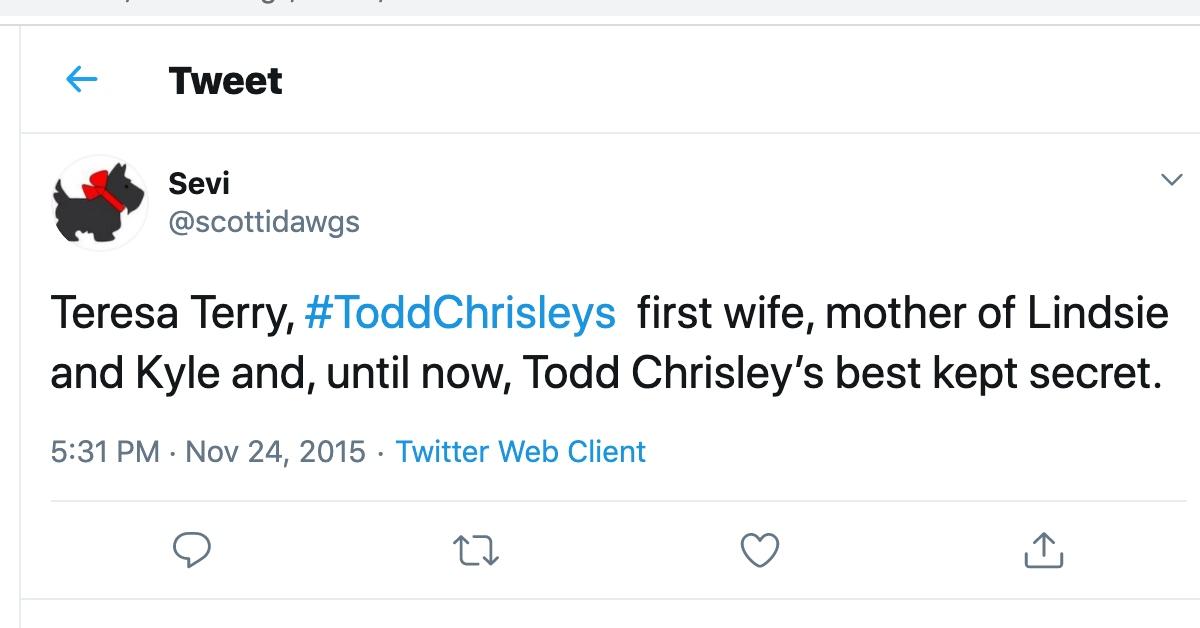 The relationship turned sour only a few years later. As Teresa told The Daily Mail, there were times when Todd would scream uncontrollably at her for no apparent reason — only to change tact and give her the silent treatment for days and days.
Article continues below advertisement
The celeb is renowned for his pedantic approach when it comes to fashion, interior design, child-rearing, and beyond. On Chrisley Knows Best, he is framed as a true perfectionist with no willingness to settle for compromise.
As Teresa revealed, this is the trait that ended up poisoning their relationship — as Todd would inundate her with instructions on how to present herself, how to behave, and how to raise children.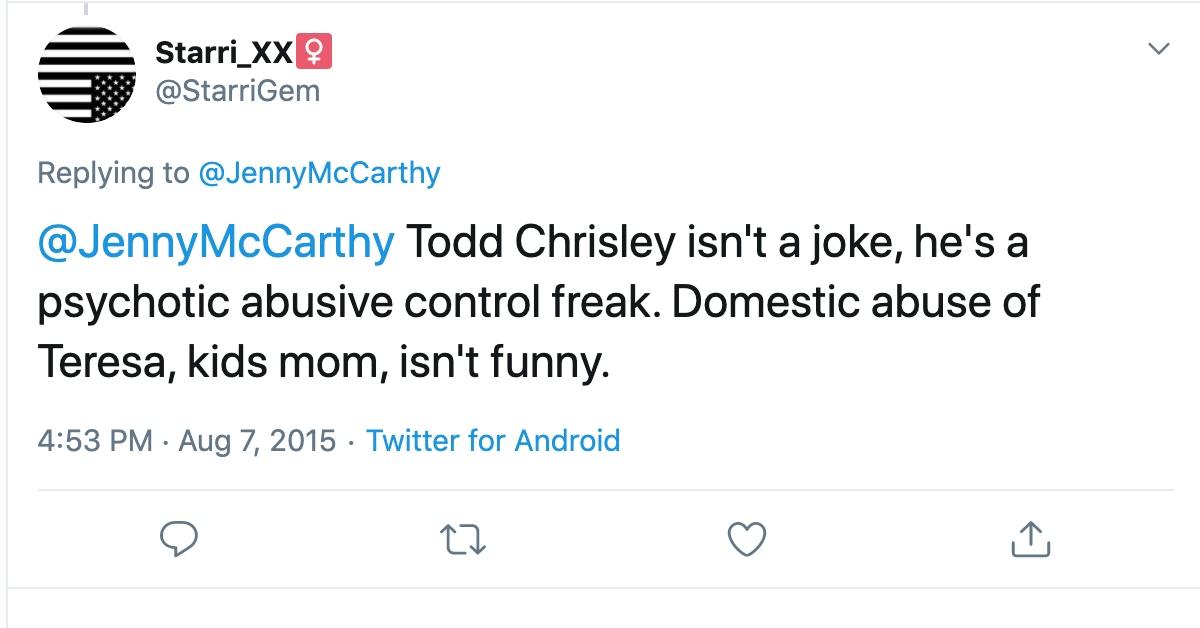 Article continues below advertisement
"I like to put on a ball cap, put my hair in a ponytail and go out. But with him your hair always had to be fixed and you had to be dressed to the tens. I grew tired of being constantly corrected and I would run my mouth," she said.
"Sometimes I think he doesn't realize the way he is. He's so used to being controlling and vindictive that he doesn't even see it anymore," she added.
The emotional manipulation reportedly gave way to physical abuse. One night, she alleged that Todd tore off her clothes and beat her up with his closed fist. On another occasion, he allegedly threatened to kill her with a knife.
Article continues below advertisement
Teresa filed a domestic abuse complaint in November 1994, shortly before she moved out of the family home. She claims that Todd then hired a private investigator who tracked her down in her new city of Atlanta, Ga. They spent years battling over child custody — which Teresa says left her unable to maintain a meaningful relationship with Lindsie.