Toddy Smith Has Been Busy — the Former Vlog Squad Member Talks Music and More (EXCLUSIVE)
Though he may be known for his crazy antics on YouTube, Toddy Smith has since started a music career and a couple of businesses since David Dobrik left YouTube.
You'll probably recognize Toddy Smith from any one of David Dobrik's chaotic vlogs. There's that time he let David tase him. Or when David shot him with a paintball gun by surprise (many times).
Toddy has always had a YouTube channel of his own, though in recent years he's been doing a lot more than posting similarly chaotic (and hilarious) videos. For one, he's been posting a lot more about his music — and he has big plans in the works for those who have loved the singles he's already put out.
Article continues below advertisement
While in town for New York Fashion Week, Toddy took the time to talk with Distractify about what he's been up to, including his singles, his clothing brand, and a possible tour.
Toddy Smith has been leaning into his music career as of late.
Toddy says he's hoping to release "a couple more songs, hopefully before the holidays," so fans of his music have more to look forward to before the end of the year. But instead of dishing out a whole album at once, Toddy says he'll probably stick to singles for now, dolling out new music one track at a time.
Article continues below advertisement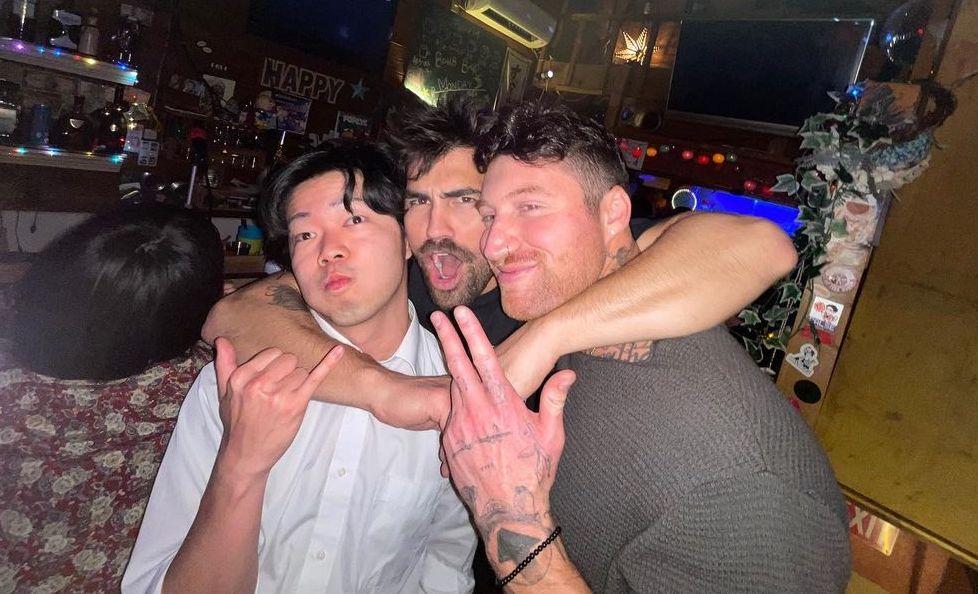 "I was thinking like an EP, but then I was talking to some friends and they were like 'Just drop singles like so you can stretch them out," he said. "So then the plan is just to put the singles into an album on Spotify."
While that seems to be the current plan, Toddy says that he's not opposed to eventually creating an album — but the logistics with his friends who produce would have to work out for such a project to ever come to fruition.
Article continues below advertisement
"It would be cool, it just takes a lot of time, and my friends that produce, they're busy... It just takes a long time," Toddy said. "The goal would be to go live with someone and do an album or an EP for a couple of weeks. You know, really just get it all done at once. I haven't done that yet, but I want to."
Article continues below advertisement
He said he's continuing to keep his fingers crossed that such a project could be put into motion sometime in the future — but in the interim he's been working with his vocal coach to prep for possible live performances. Toddy previously performed live with his friend Scotty Sire on tour, though he mostly performed backup for the tour.
"I had a dream one time, like a very vivid dream that I performed live, and I woke up like 'I got to do it.' So I told my vocal coach and we started practicing my songs with the mic and everything," he said.
Once a week Toddy meets with his vocal coach to rehearse. "It's very therapeutic," he said of the rehearsals. "We're just in there singing Taylor Swift, and then my songs too."
Article continues below advertisement
He hinted there's a possibility we'll see him perform on an upcoming tour alongside Jason Nash and Scotty, though he promised to share with his followers when such a tour was finalized.
Article continues below advertisement
Toddy has been doing so much since David Dobrik stopped posting videos.
Though some may still miss the crazy and chaotic four-minute and 20-second videos David uploaded regularly, Toddy has been keeping himself plenty busy with his own ventures (in addition to the music he's been putting out). He said sometimes people still struggle to separate his current work from David's vlogs, but he's incredibly proud of everything he's done on his own.
In between making social media content of his own and posting videos to his personal YouTube channel regularly, Toddy has also co-launched a clothing line (Gothic Mochas) and a cannabis brand (Happy Face). Each of these brands he's launched with friends outside of the well-known Vlog Squad, stretching his brand to be more than just music and funny videos.
Toddy said working on these different brands has required a lot of collaboration across the board, working with people with different styles and preferences — but overall each brand is one that he's proud of.
"It's an ongoing process of learning and trying to get your name and brand out there... It's been fun. And we can really lean on each other," he said of his business partners.