Is Tom Lewis From 'Redeeming Love' Dating Anyone at the Moment?
Is Tom Lewis's real-life relationship status similar to what his character goes through in 'Redeeming Love'? Here's what you should know about his dating life.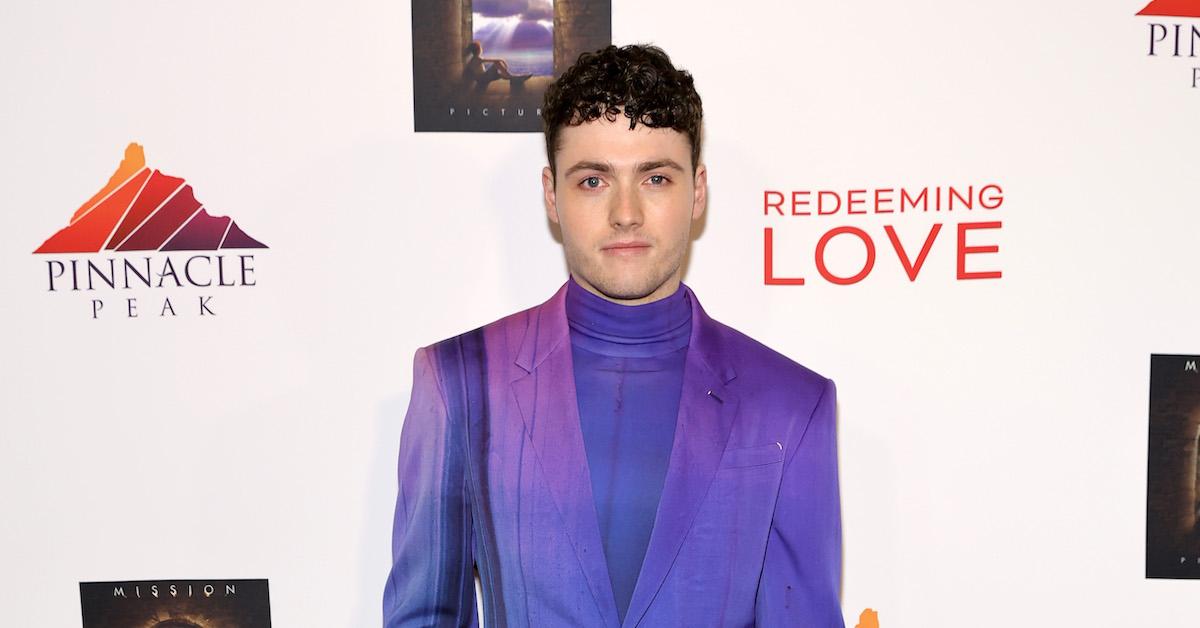 It's about time for another super romantic and dramatic movieto hit theaters. Redeeming Love is projected to be released for audiences to enjoy on Jan. 21, 2022. The passionate love-centered movie tells a story of a girl named Angel who was sold into a life of heart-wrenching prostitution as a young Californian child during the 1850s. Somehow, she was able to overcome the odds by surviving until her young adult years despite her emotions of self-loathing.
Article continues below advertisement
She also experiences outward hatred from others over the lifestyle she's trapped in. When Angel meets a handsome young man named Michael, the powerful love he pours into her somehow begins healing her from the inside out. Tom Lewis is the incredible actor who plays the role of Michael in this thought-provoking drama. Is Tom's real-life relationship status just as passionate as the one he's part of in his new movie? Here's what you should know about his dating life.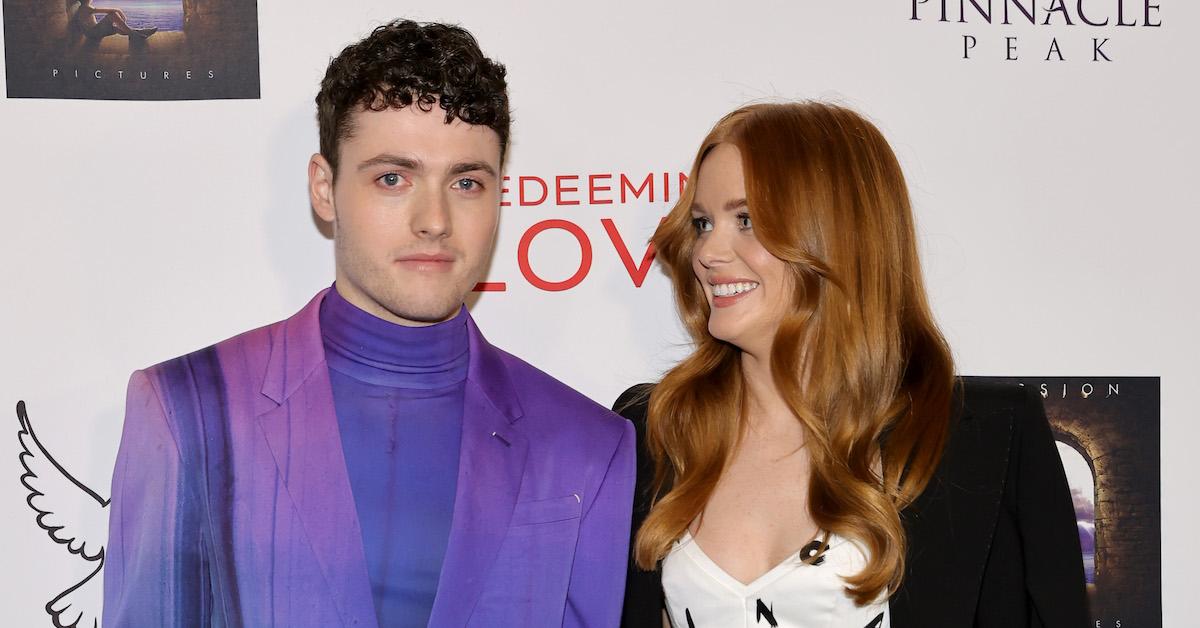 Article continues below advertisement
Is Tom Lewis dating anyone right now?
Fans of Tom who hope to follow him on Instagram, Twitter, or TikTok are about to be extremely disappointed! As of now, he doesn't have any social media profiles. He does have a few fan pages that have been created on his behalf, but he isn't the one posting content from behind the scenes on any of them.
The English actor seems to prefer living life as a totally private individual. He clearly likes maintaining his personal boundaries. Since he doesn't have any active social media pages to peek at, it's unclear if he is currently dating anyone at the moment. Based on his red carpet appearances so far, the only young woman he ever seems to be spotted around is his beautiful Redeeming Love co-star, Abigail Cowen.
Article continues below advertisement
Is Tom Lewis dating his 'Redeeming Love' co-star Abigail Cowen?
The on-screen chemistry between Tom and Abigail is already so obvious based on the trailer for their new movie together. Since they seem to get along so well on camera, fans are curious to know if they have something romantic going on in real life as well. It wouldn't be the first time two actors fell head over heels in love with each other on the set of a movie or TV show. Let's take a moment to think about Megan Fox and Machine Gun Kelly on a set of Midnight in the Switchgrass, for example!
Article continues below advertisement
It might burst the hopelessly romantic and idealistic bubbles of Redeeming Love fans around the globe to learn that Tom and Abigail definitely aren't dating in real life. According to her Instagram, where she has over 2.3 million followers, she's dating an actor and model from London named Danny Griffin.
A few scrolls through her feed will allow you to discover several PDA-filled shots of her with the man in her life — and they appear to be super happy with each other. Since Abigail and Danny seem to be going strong, there's no chance she could be dating Tom. Now that Tom is the star of such an epic new romantic movie like Redeeming Love, odds are he won't stay on the market for long.