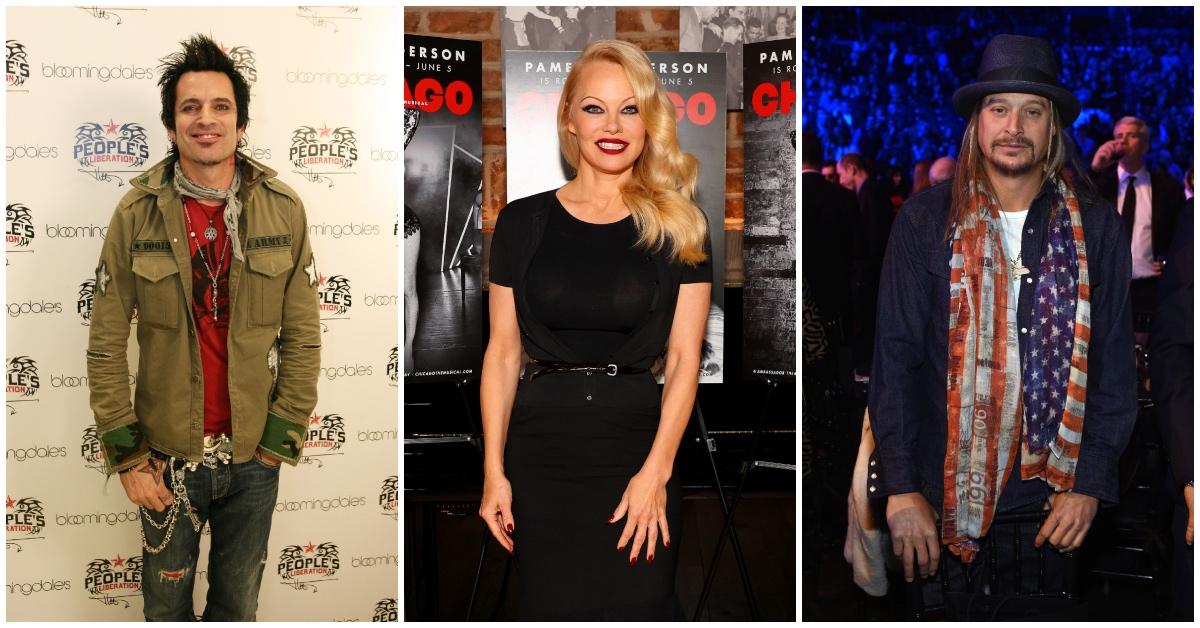 Pamela Anderson Says She Felt "Bamboozled" Amid the Tommy Lee and Kid Rock Fight
It has been nearly two decades since the famous brawl between Tommy Lee and Kid Rock (real name: Robert "Bob" James Richie) took place at the 2007 MTV Video Music Awards. Although all parties have seemingly moved on from the incident, it remains a memorable staple in pop culture.
After all, Baywatch babe Pamela Anderson was on-again, off-again with ex-husband Tommy Lee at the time and Kid Rock was also her ex-husband. So, to the world, folks believe that the fight was simply due to a love triangle.
Article continues below advertisement
Now that years have passed, the shocking fight has made headlines yet again due to Pamela's new memoir, Love, Pamela.
So, why did the rock stars decide to throw fists at the 2007 MTV VMAs? Here's everything that we know.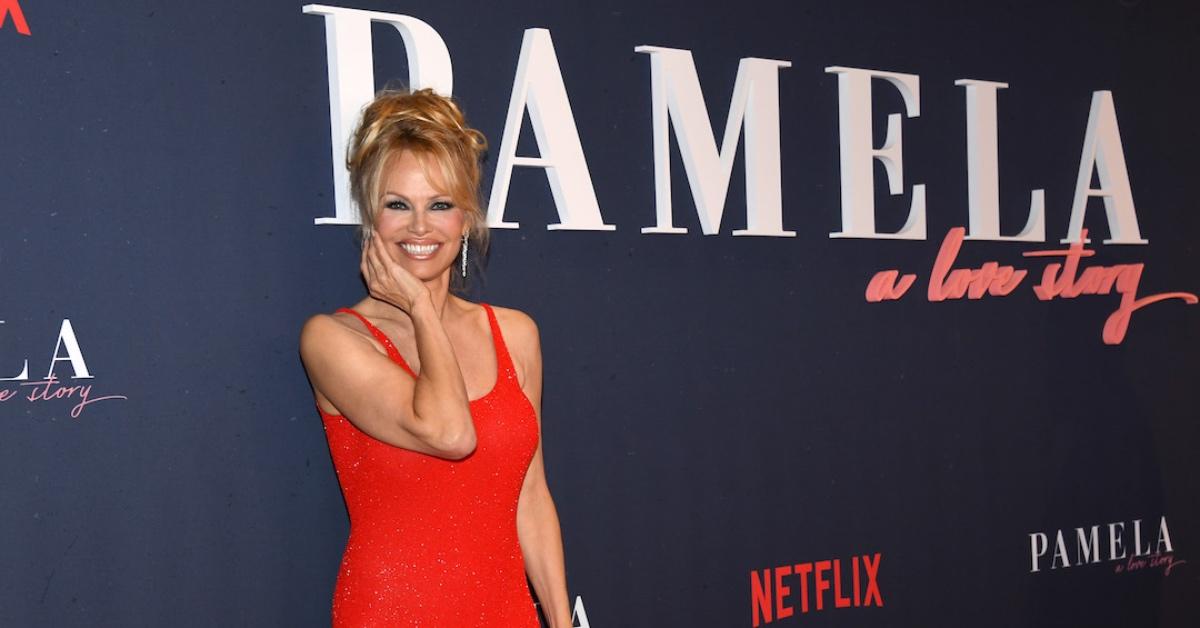 Article continues below advertisement
Tommy Lee and Kid Rock's fight left Pamela Anderson feeling "bamboozled," she revealed in her memoir.
Baby … the boys were fighting!
Pamela is holding nothing back in her newly released memoir Love, Pamela.
In the book, Pamela is very open about her failed marriages with both Kid Rock and Tommy Lee. Interestingly, the Baywatch icon also sheds some light on the famous brawl at the 2007 MTV VMAs. And according to Pam, MTV possibly set the entire thing up.
Keep in mind, Pamela had a romantic history with Tommy, whom she married in 1995 and divorced in 1998. However, Pam and Tommy had a history of breaking up and making up.
Pamela also wrote that she hadn't kept in contact with or seen Kid since their divorce in 2006. So, when everyone attended the VMAs, it was the first time the former pair saw one another.
Article continues below advertisement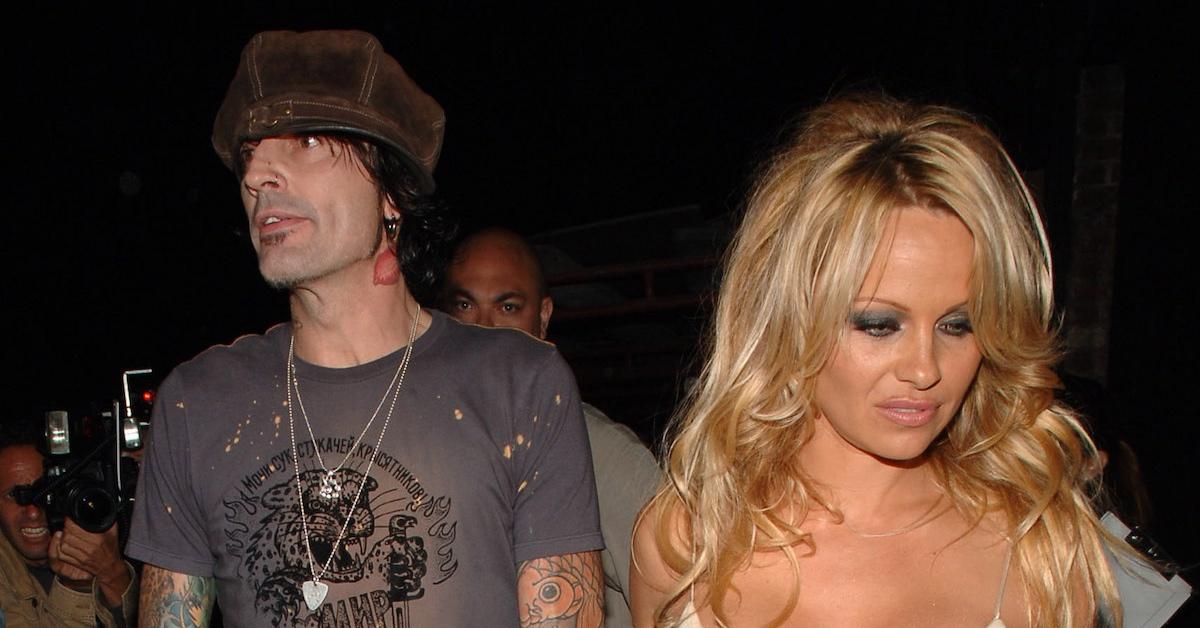 As Pamela went to take her seat past Kid, "Tommy pulled me onto his lap" and Pamela joked to Criss Angel that she'd like for him to "make Tommy disappear."
Kid watched the whole exchange go down and wasn't pleased.
"Bob saw the whole thing and was fuming from his seat across from us," Pamela wrote.
Article continues below advertisement
Shortly after, her exes "dove at each other" and the fight ensued.
"Fists were flying, and the whole thing ended up on live TV. I walked out," she added. "It was a setup. MTV must have been thrilled. I told the press waiting outside that we were bamboozled."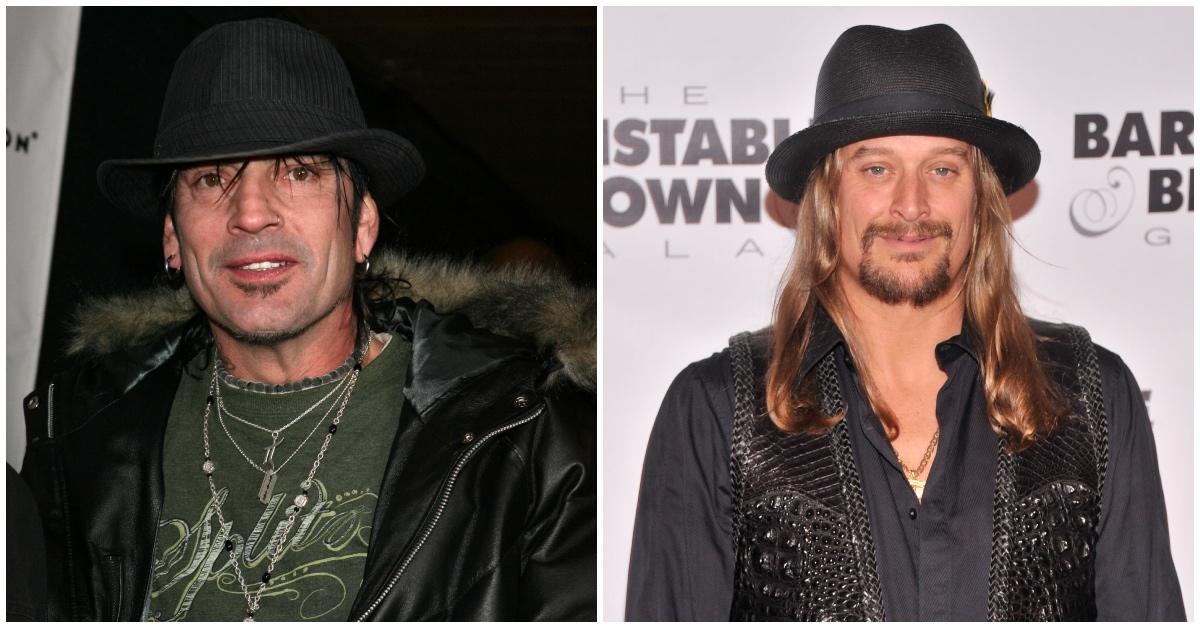 Article continues below advertisement
Kid Rock and Tommy Lee spoke out about the fight and pointed blame at each other.
Soon after the right, Tommy Lee spoke his piece via his website after the situation occurred.
"Here I am minding my own business [when] I get a tap on the shoulder from Kid Pebble," Tommy wrote, per People. "I stand up and embrace him with a semi-hug and say 'Hey dude … What up?' He punches me in the face, well if ya want to call it that… more like a b---h slap! … Wuss!!"
Tommy shared that he was almost able to get revenge but was removed by security before he could defend himself.
Article continues below advertisement
Interestingly, Kid appeared on The Kevin & Bean Show on KROQ-FM soon after the fight, and he shared that his reasoning for striking Tommy has to do with old beef.
"It's been going on for five years," Kid said. "I did what any man would do, any man across the country, across the world would do. It kills me just to be associated with it, to have my name in a sentence with him, it honestly destroys me."
Kid also said that his fight with Tommy had nothing to do with Pam, as many folks speculated. He went on to recount instances in which he felt disrespected by Tommy.
"Last contact I had with him was when me and Pam were going through our divorce," Kid said. "He picked up her BlackBerry and started emailing me a lot of horrendous things. It was extremely disrespectful."
Article continues below advertisement
Kid went on to share that the incident was bound to happen.
"This was unavoidable. I had to do what I had to do because this was a long time coming. You know, I came back from the bathroom and he was sitting right there. It was even more disrespectful after everything he said, I was like that's enough, that's it."
There's no telling if the dust has finally settled between the rock stars, but their fight is surely one fans will never forget.