Tommy Lee Was Suspiciously Absent From Pamela Anderson's Documentary — What's He up To?
Pamela Anderson's Netflix documentary took us through all the loves of her life and focused on Tommy Lee. Where is he now and is he still alive?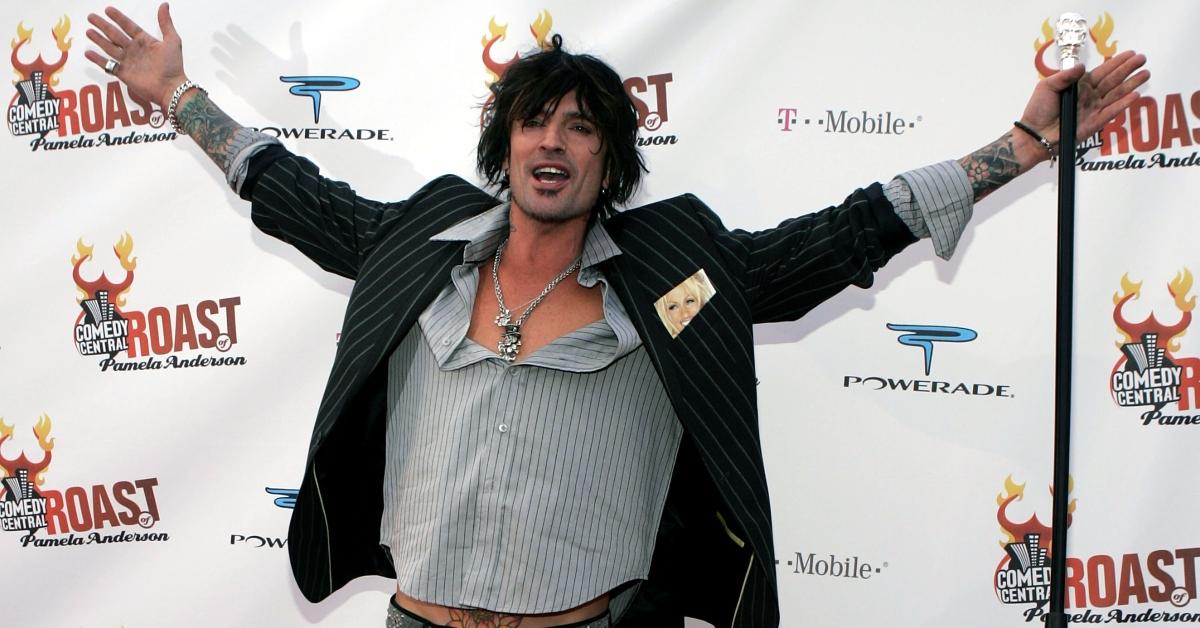 Maligned women rarely get their just desserts which is why Pamela Anderson's Netflix documentary, beautifully titled Pamela, A Love Story, is as sweet as it is justified. It isn't just about seeing a different side of a woman whose story was misrepresented by the media, it's about learning that love isn't necessarily an external force.
Article continues below advertisement
While we witness Pamela discover that one of the loves of her life is, in fact, herself, we take a trip down relationship memory lane with all of her exes. Obviously, special attention is paid to the man who would become the father of her children, but we only see Tommy Lee in home videos and archived interviews. Is Tommy Lee still alive or is he shouting at the devil?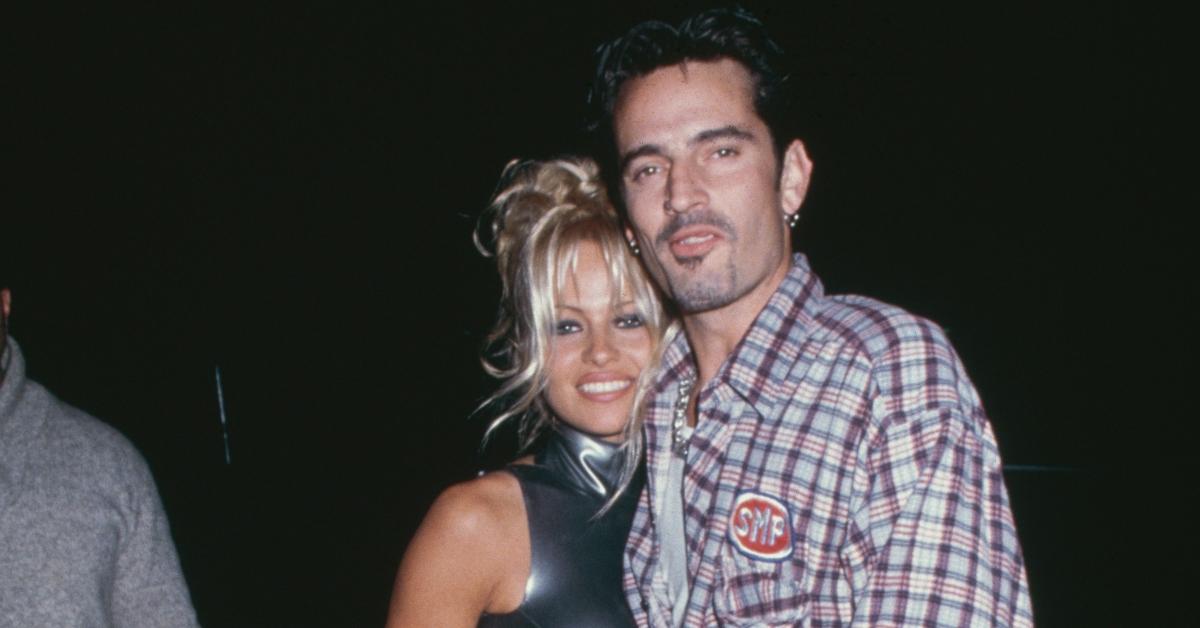 Article continues below advertisement
Where is Tommy Lee now?
The images we see of Tommy Lee in Pamela's documentary are centered around their time together. Between things like a home video of the couple getting married on a beach in Mexico after a whirlwind four-day courtship, she fills in the emotional gaps. They were drawn together, at times like a moth to a flame and often like gas to a flame. Their collision feels inevitable but the ride was driven by an intense connection that Pamela would chase years after they divorced.
Tommy Lee isn't in the documentary, but Pamela mentions that the two are friends. They even texted around the time Hulu dropped their fictionalized series Pam & Tommy, which told the infamous tale of their sex tape being stolen and distributed online when the internet was still young. Pamela admits that he was the love of her life but understands they don't belong together. Besides, Tommy Lee has since remarried, a few times.
Article continues below advertisement
Page Six reported that on Valentine's Day 2019, Tommy Lee wed his fourth wife, 32-year-old Vine star Brittany Furlan.
In an Instagram post featuring photos of the couple's dogs dressed as if they were getting married, the then-56-year-old wrote, "Holy s--tballs!!!! We did it!!!! Mr. and Mrs. Lee." Apart from Pamela Anderson, Tommy Lee was previously married to model Elaine Starchuk and actress Heather Locklear.
Article continues below advertisement
In other news, apparently Tommy Lee has an OnlyFans account where he promises you can see pictures of his much talked about appendage. It's only $19.99 a month so get your cards ready! In October 2020, he released his third solo album "ANDRO" which got a 3 out of 5 from Kerrang who said it's "home to way too many repetitive raps and laid back electronics to be genuinely great, but as extremes go it's oceans away from any glam metal comfort zone."
Pamela and Tommy still keep in touch.
Although their two sons are now grown up, Pamela and Tommy will always be their parents which means staying in each other's lives is a foregone conclusion. What doesn't always happen is a conflict-free relationship. While chatting with Howard Stern on Jan. 25, he asked Pamela if she and Tommy were still friendly. She was very diplomatic.
Article continues below advertisement
"We text here and there, nothing too crazy," she told the former shock jock. "He's married and happy and she's good to him and I totally support that and think that's great." Their sons, Brandon and Dylan, are also on good terms with their dad. "They see him all the time," Pamela assured Howard. About the documentary she said, "I think this movie is like a love letter to their parents. They know they come from true love."
Pamela, A Love Story is currently streaming on Netflix.