Things in the Land of Hulu's 'Pam & Tommy' Just Took a Pretty Dark Turn
The saga of the stolen sex tape in Hulu's 'Pam & Tommy' added a new tragic layer in a recent episode. Did Pamela Anderson have a miscarriage?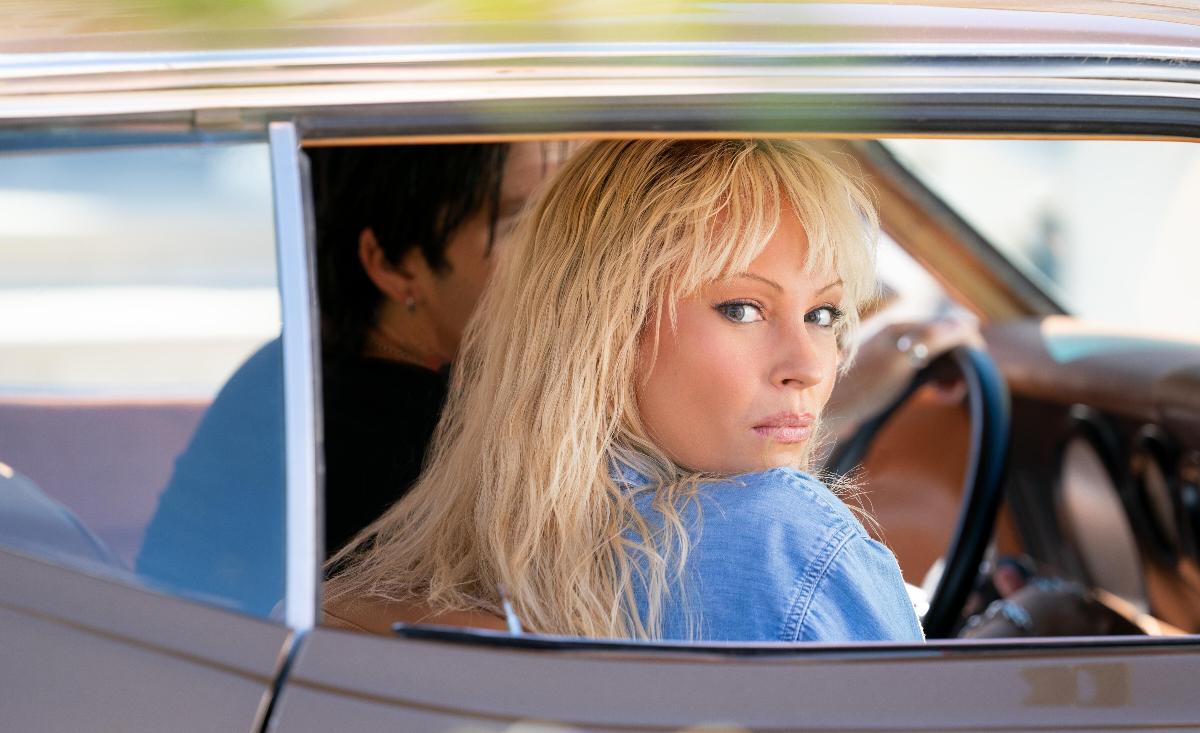 The first three episodes of Hulu's Pam & Tommy released Feb. 2, and were mostly very much on the lighter side of the story. We met Rand Gauthier (Seth Rogen), the carpenter Tommy Lee (Sebastian Stan) fired without pay in the middle of construction, who would later go on to steal a safe owned by Tommy Lee. That safe contained a sex tape made by Pamela Anderson (Lily James) and Tommy.
Article continues below advertisement
We witnessed Tommy's reprehensible treatment of Rand, and were also privy to the story of how Pam and Tommy met and quickly fell in love. At one point we were gifted with Tommy having a conversation with his own penis, which was somehow talking back. As we ease into Episode 4, the tape is being distributed to the public, Pam and Tommy are both aware it's being sold, and Pamela is pregnant. However, during this episode, she loses the baby. Did Pamela Anderson really have a miscarriage? This is what we know.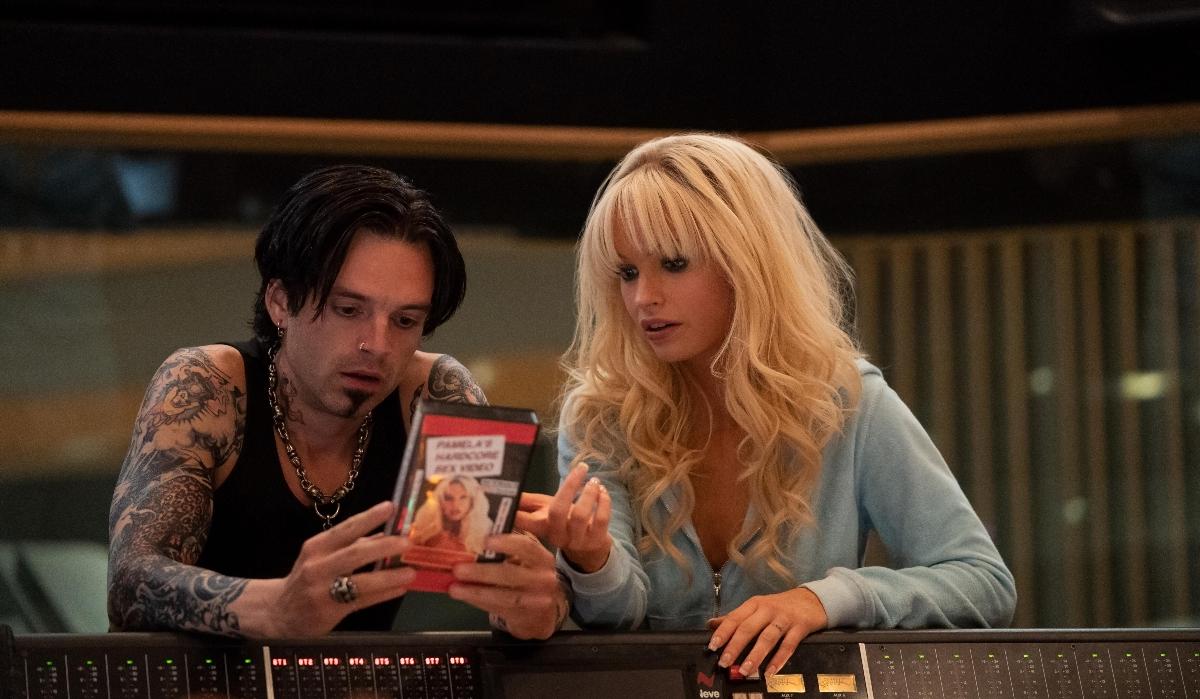 Article continues below advertisement
Did Pamela Anderson have a miscarriage?
Unfortunately, Pamela Anderson did have a miscarriage, she just didn't have it when Pam & Tommy claims she did. In the beginning of Episode 4, Pam and Tommy are getting a sonogram at their doctor's office. It's very sweet, but you kind of get the feeling something bad is going to happen. As the doctor points to the baby's heartbeat on the monitor, you see that it's January 8, 1996.
Pam and Tommy got married on February 19, 1995, after a whirlwind courtship that lasted roughly four days. In the Mötley Crüe biography The Dirt, Tommy Lee references Pam's miscarriage, saying, "When Pamela collapsed and lost our first child due to a miscarriage (a Lee family curse, my mother said), the paparazzi were so intent on getting photos, they kept cutting off the ambulance on the way to the hospital."
Article continues below advertisement
Tommy later admitted to being depressed for months after the miscarriage, so Pam threw him a huge party for his 33rd birthday, which fell on October 3, 1995. That's months before the January 1996 date in Pam & Tommy, which begs the question: Why mess with the timeline? On the show, it looks as if Pam suffers the miscarriage due to the stress of the sex tape being leaked, and while that's clearly more dramatic, it's an odd choice. It really adds a sinister layer to a tale that's already fraught with repugnant behavior.
Article continues below advertisement
Pam and Tommy ended up having two children.
Pamela Anderson gave birth to their first son, Brandon Thomas Lee, on June 6, 1996. The Daily News covered his birth announcement and mentioned that Pam had a miscarriage in July, which must have been July 1995. Brandon is a model/actor who recently joined the cast of the The Hills revival, The Hills: Beginnings. The show ran for two seasons and was canceled in January 2022. He also appears to own a golf-themed clothing company called Swingers Club, which also has a decidedly Playboy-esque vibe.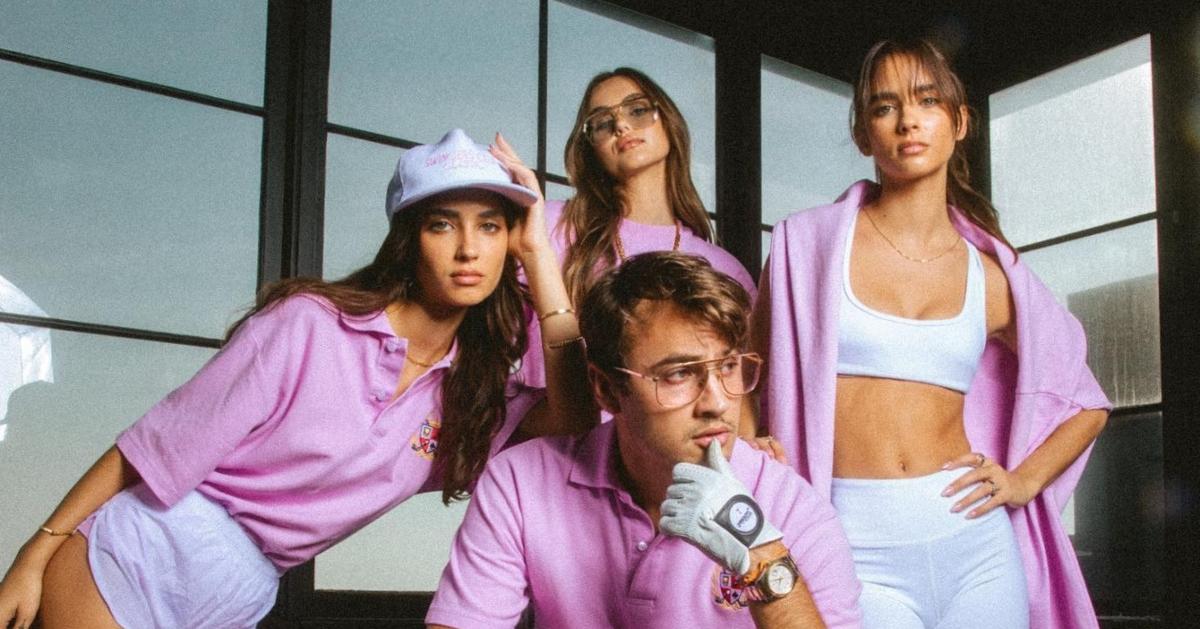 Brandon's younger brother, Dylan Jagger Lee (born December 29, 1997), is also a model, though of the runway variety. His career took off when he walked a Saint Laurent fashion show in 2016. Dylan, much like his father, is also a musician. He's currently part of an alt-pop project called Motel 7. They are fine! Music is definitely happening.
The first four episodes of Pam & Tommy are currently streaming on Hulu with new episodes dropping every Wednesday.