Tony Gaskins Is a Legitimate Professional in His Field on and off 'Couples Retreat'
With the help of motivational speaker, relationship expert, and host Tony Gaskins on 'Couples Retreat,' there's a chance at redemption for six celeb couples.
It's now or never for six celebrity couples in Season 3 of MTV's Couples Retreat. The third installment of the previously VH1-hosted series is as dramatic as ever, and some relationships are already on the rocks. Luckily, the hosts are here to help the couples every step of the way.
Article continues below advertisement
With the help of real life motivational speaker and relationship expert Tony Gaskins, the couples are able to get the help they need in Season 3. As "AJ's hand-chosen male relationship coach," fans wonder just how qualified Tony truly is.
So naturally, we did some digging to figure out who Tony Gaskins is on and off Couples Retreat.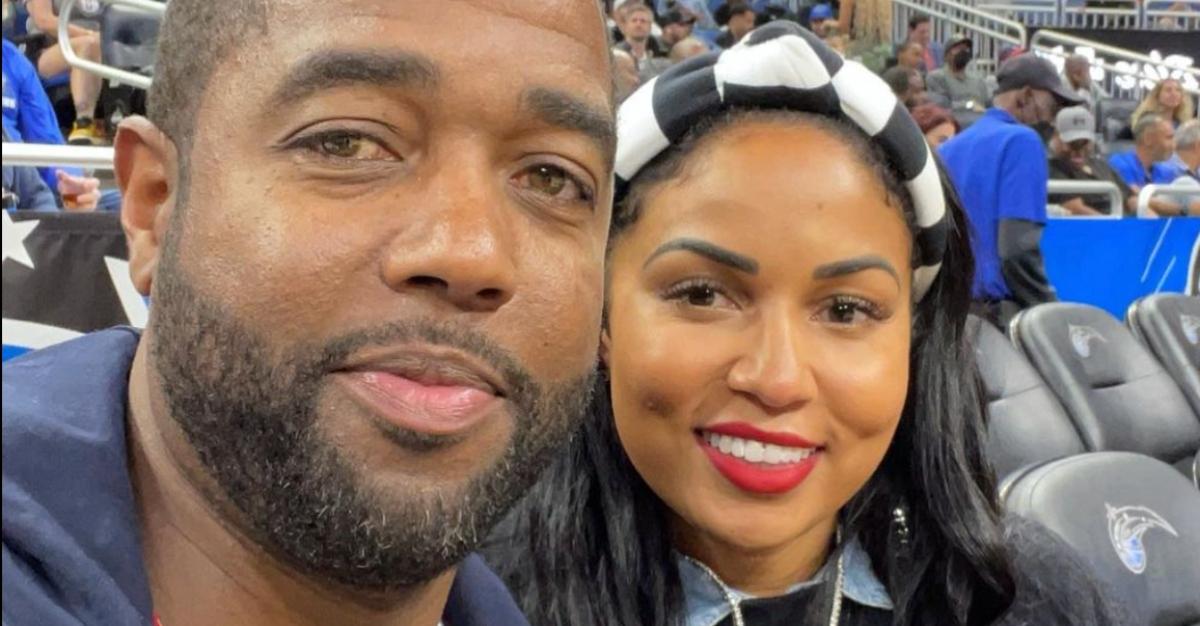 Article continues below advertisement
Who is Tony Gaskins from 'Couples Retreat'?
Tony built quite the name for himself before taking on the role of host of MTV's Couples Retreat. According to Tony's website, he became an author at 22, a husband and father at 23, and a business owner at 25. However, he is best known as a life coach and motivational speaker.
After founding his company Soul Writers LLC at age 25, the television host's career skyrocketed. He appeared on The Oprah Winfrey Show, The Tyra Banks Show, and TBN's 700 Club.
As an author, life coach, and motivational speaker, Tony's primary areas of expertise are love and relationships, which "helped him amass millions of followers online."
Article continues below advertisement
But Tony doesn't limit himself to the topic of romance. Several years after his career took off, the Couples Retreat presenter expanded into offering business and entrepreneurship advice. In 2015, he took his career to a new level when he became a team life coach for various NBA teams.
Aside from working with professional basketball teams, the motivational speaker was also a life coach for several college basketball teams. By age 31, Tony had made appearances as a motivational speaker in more than 10 countries.
Article continues below advertisement
Throughout his time-honored career, the MTV personality has published 20 distinct works. From Mrs. Right to Single Is Not A Curse to This Is My Year, Tony's repertoire as an author is nothing to sneeze at.
Tony Gaskins and his wife, Sheri Gaskins, write a book together.
In 2020, Tony and his wife of more than 15 years, Sheri Gaskins, co-wrote and published a book together. The book, A Woman's Influence, is "an essential guide with hard-hitting truths about a woman's undeniable influence on a relationship — and the power she has to change her man for the better."
As a blogger, Sheri's to write a book with her husband came naturally.
Article continues below advertisement
On Sheri's blog, she revealed that she obtained her Bachelor's in Biomedical Science and Master's in Medical Sciences from the University of South Florida before her life took an unexpected turn.
The author was immediately swept off her feet upon meeting Tony in college, and the duo married when Tony was 23.
Shortly after tying the knot, the couple welcomed their first son, Tony Jr. And seven years later, their second son, Tayden, was born. Tony and Sheri are basically a motivational power couple.
Watch Couples Retreat on Tuesdays at 9 p.m. EST on MTV.