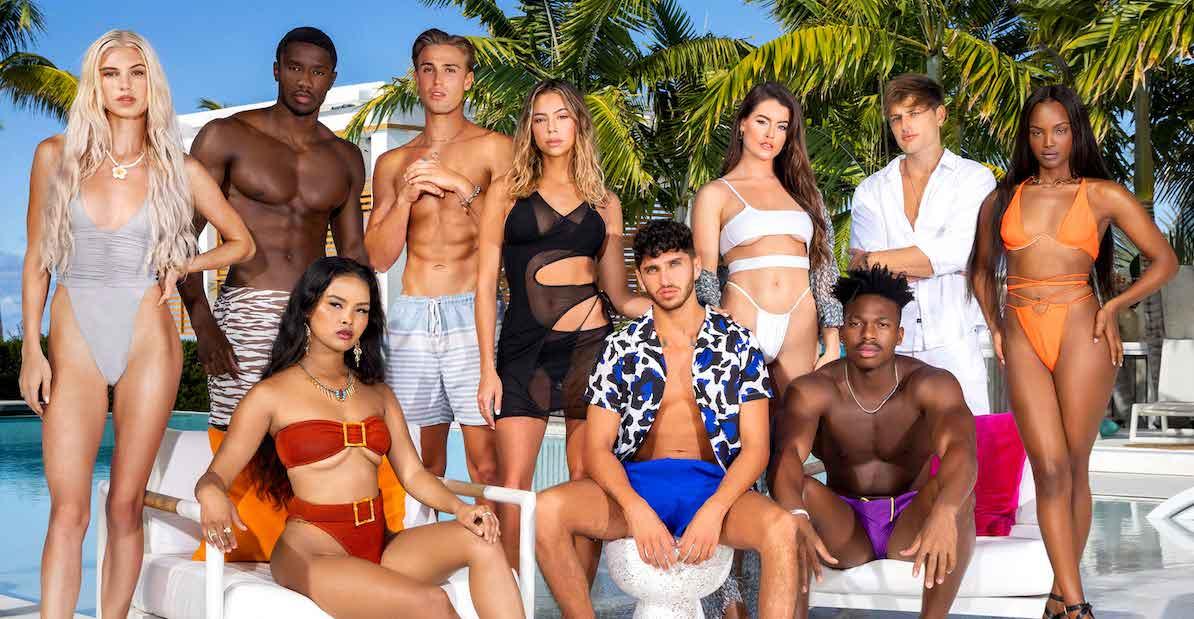 Here's How to Follow the Super-Attractive Cast of 'Too Hot to Handle' Season 4
The winter chill may be in full swing where you live, but Netflix is coming in clutch to keep things nice and steamy via streaming. Yes, Season 4 of Too Hot to Handle is almost upon us and the dating experiment promises to deliver another sizzling season.
As usual, 10 super attractive singles will be tasked with living in a vacation home with the hard rule of no intimate contact — among others. Yes, you read that correctly.
Article continues below advertisement
Since cast members are known to be very easy on the eyes, viewers are wondering if the cast will be able to resist temptation in order to split a $100,000 grand prize.
While the conclusion of Season 4 is currently unknown, fans of the reality series are ready to meet the new cast. So, we decided to compile the cast Instagrams so you can make your bets or possibly shoot your shot.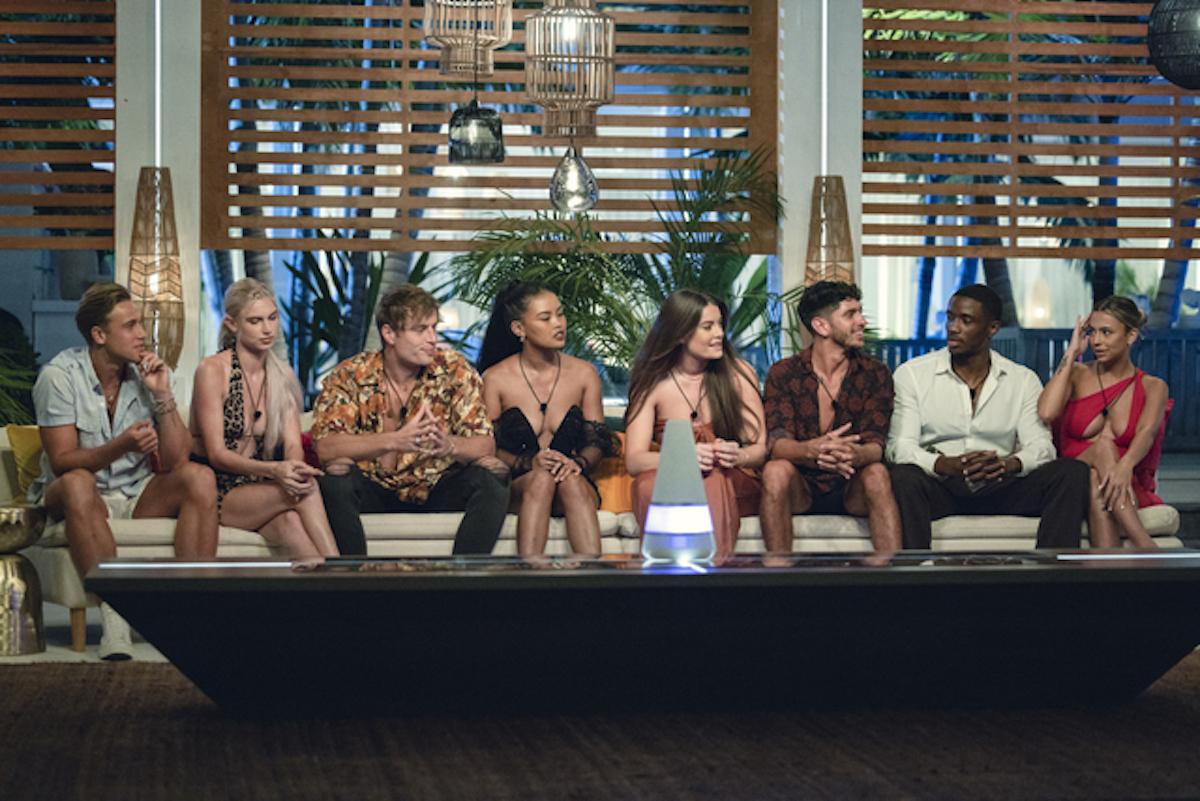 1. Brittan Byrd (IG:@Brittan_byrd)
First up, we have Brittan Boyd. The Hawaii native is a 22-year-old model with good looks and confident swag to match. She believes that she knows how to handle men, but the show may prove to be a challenge for the beauty.
Follow Brittan here.
Article continues below advertisement
2. Creed McKinnon (IG: @Creedmckinnon)
Creed McKinnon hails from Perth, Australia, and has the confidence to reel the ladies in and the bad boy persona that sometimes breaks hearts. Of course, playboys are used to dating on their own terms, so it'll be interesting to see how the entrepreneur functions when someone else is in charge.
Follow Creed here.
Article continues below advertisement
3. Dominique Defoe (IG:@DominiqueDefoe)
Next up, we have Dominique Defoe. It's safe to say that Dominique is the true epitome of the phrase a total knockout. Dominique, a computer science student is just as intelligent as she's beautiful. Of course, her Instagram page is filled with gorgeous shots that not only put Dominique's beauty on full display but give viewers some insight into her everyday life.
Follow the bombshell here.
Article continues below advertisement
4. James Pendergrass (IG: @JamesPendergrass_)
James Pendergrass is not related to R&B and soul singer Teddy Pendergrass, but the 23-year-old seemingly knows how to woo the ladies.
Aside from James being super athletic and quite the basketball talent, he has a deep affinity for fitness, which the ladies notice on-and-off Instagram. Of course, good looks and the perfect bod gives you the pick of the litter, so it'll be interesting to see how he navigates.
Follow James here.
Article continues below advertisement
5. Jawhir Khalifa (IG: @JawahirKhalifa)
Of course, Too Hot to Handle couldn't function without adding more models into the mix. Miss Jawahir is a perfect 10 in the looks and personality departments. Jawahir's IG is home to a gorgeous spread of photos and features odes to fearless, confident women. In other words, the 22-year-old is our type of girl.
Follow the Jawahir here!
Article continues below advertisement
6. Kayla Richart (IG: @KaylaRichart)
Kayla's Instagram bio reads: "My friends say my intuition is never wrong, I think that's my biggest flex." So, it appears that Season 4 will stand as the ultimate test when it comes to the 22-year-old navigating the world of dating with such a huge prize on the line.
Like Jawahir and Brittan, Kayla appears to have a fun-loving personality and gorgeous pictures on IG to match. Plus, she's quite the looker, so it'll be interesting to see how she stands with dating in a house full of equally attractive people.
Follow Kayla here.
Article continues below advertisement
7. Nick Kici (IG: @Nickkici)
Nick is well-traveled with good looks and a blossoming career as an artist that has done him a solid in the dating department. Of course, it's easy for a guy like Nick to score a girl, but clearly, he hasn't found the one. And with tons of flings in his past, Lana's methods may very well help the 28-year-old find his perfect match.
Follow Nick here.
Article continues below advertisement
8. Nigel Jones (IG: NigelEuro_)
Nigel Jones gives the saying tall, dark, and handsome new meaning. The 29-year-old balances his career as an entrepreneur and model with ease, while also taking time to enjoy the finer things in life. Nigel's IG page gives clear signs that he's had his share of heartbreak and may have trouble figuring out the difference between who to have fun with and who to be serious with. Hopefully, Lana can give Nigel a better perspective.
Follow Nigel here.
Article continues below advertisement
9. Sebastian "Seb" Melrose (IG: SebMelrose)
Sebastian Melrose works as a race car driver so it's no surprise that he lives his life in the same fashion — the fast lane. Of course, when it comes to matters of the heart, it's important to handle relationships with love and care, which is something he's not well versed in. Hopefully, Lana can show the 24-year-old the error of his ways and possibly improve his dating experiences.
Follow Seb here.
Article continues below advertisement
10. Sophie Stonehouse (IG: @SophieStonehouse)
Last but certainly not least, we have the beautiful Sophie Stonehouse. The 22-year-old is as gorgeous as one could imagine and has no qualms with participating in casual hookups. Sophie just so happens to be a man-eater with high standards, so the boys will be in for the challenge of their lives.
Follow Sophie here.
Too Hot to Handle Season 4 is available to stream on Netflix on Dec. 7.