What Is 'Too Large' Participant Corey Phelps up to These Days? His Experience on the Show Was Rough
Among the subjects of Discovery Plus docuseries 'Too Large' is openly gay, Britney Spears-obsessed 28-year-old Corey Phelps. Where is he now?
Whether we're talking about TLC's My 600-Lb Life, 1000-Lb Sisters, or Discovery Plus's recent entry into the extreme weight loss subgenre of reality television, Too Large, they all boast a borderline exploitative premise. From the comfort of our sunken-in living room couches, we watch morbidly obese individuals make last-ditch efforts to turn their lives around, all for the sake of their health, mobility, and freedom.
Article continues below advertisement
Among the many subjects who receive help from weight loss surgeon Dr. Procter on Too Large — which premiered on Discovery Plus back in June 2021 and was later picked up by TLC — is openly gay, Britney Spears-obsessed 28-year-old Corey Phelps. Initially weighing in at 664 pounds, Corey felt like his body was a prison.
"Being my size is really hard. It's painful. Physically, mentally, emotionally. I've definitely been through a lot of fat-shaming," he explains in the episode titled, "Dr. Procter Is a Daddy!" We can't argue with that statement. Despite being a fan favorite, Corey's journey on the docuseries was cut short. Let's discuss the events that unfolded on Too Large and what Corey is up to now.
Article continues below advertisement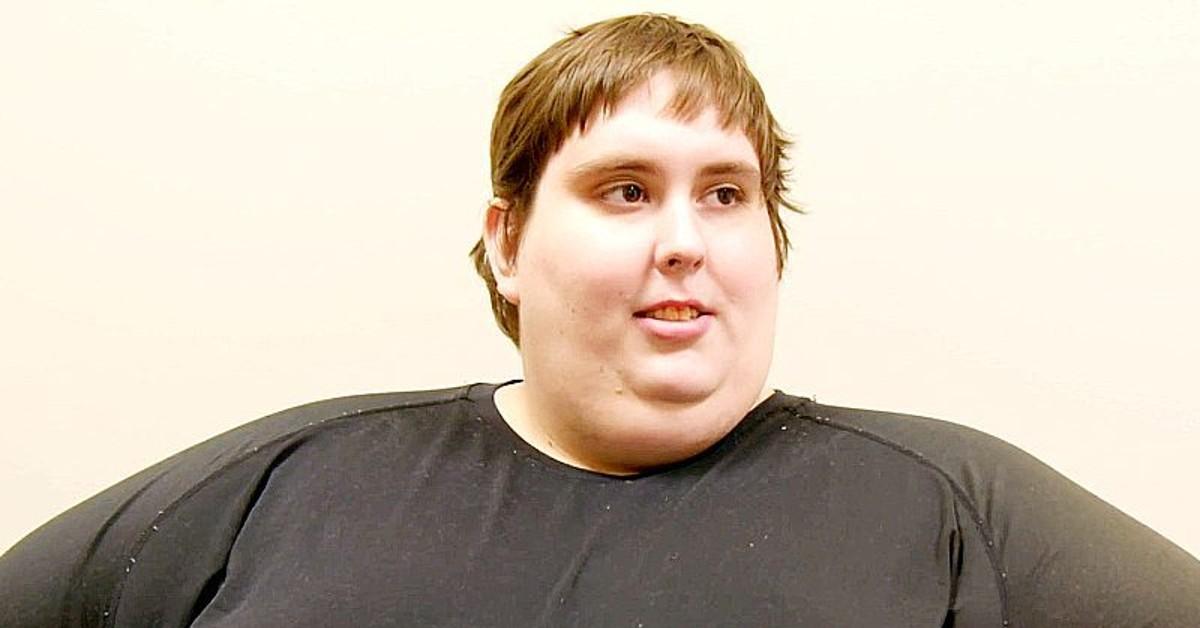 Corey diligently worked to lose weight to qualify for bariatric surgery.
Episode 2 highlights the life of Georgia-based Corey Phelps, whose life was at a standstill. Though shows such as Too Large are often depressing, Corey's motivation to change is inspiring. With the supervision of his brother and aunt, charming and sassy Corey worked his booty off during rigorous workout routines and started eating healthier.
Article continues below advertisement
Dr. "Daddy" Procter (Corey often swoons over the salt-and-pepper-haired doc) gave Corey a weight loss goal of 50 pounds to qualify for bariatric surgery. Instead, Corey lost 82 pounds!
Corey's main focus at this time was to improve his suffering physical health, but the episode also shows Corey visiting a therapist (which the show apparently made him pay for) and going on a date. Though the COVID-19 pandemic interrupted his weight loss surgery date, it wound up happening. With his hard work and successful surgery behind him, Corey weighed in at about 400 pounds. He dropped a whopping 264 pounds.
Article continues below advertisement
"Being able to walk across campus, take the stairs, and not have my mobility dictate what I do ... I feel like an absolute badass b---h," he wrote in an Instagram post. We totally get why Corey calls himself "Qween Phelps.
Article continues below advertisement
Sadly, Corey quit Too Large due to, um, "differences," between him and the executive producers. He clarified on Instagram that Discovery Plus was never the issue, but rather it was the production company that proved to be problematic.
Corey made a YouTube video delving into his less-than ideal experience on 'Too Large.'
In a 48-minute YouTube video titled, "Doctor Procter Is A Daddy? (Why I Quit The Show)," Corey dissects his episode. "The tea is scalding," Corey says in the video. He goes on to explain that he only wants to discuss his own personal experiences.
Article continues below advertisement
From purposely unflattering camera angles to encouraging Corey to use massive mixing bowls for his cereal (a tactic they used to make Corey's eating habits appear even worse), the production company allegedly curates much of what viewers watch. It's not exactly cinéma vérité.
Article continues below advertisement
Corey feels that the producers did whatever they could to facilitate drama, even jumbling Corey's words about his family via editing. "They misconstrued and edited and took out my words. They put all the blame on my stepmom for why I was homeless," he says.
"The reason I couldn't go to my dad wasn't because of my stepmom. It was because me and my dad hadn't talked for 10 years because I refused to talk to him. He had kicked me out at 16."
Article continues below advertisement
Corey relays that he loved his father, and the two fixed their strained relationship prior to his death. Not only that, but he even apologizes to his stepmom, Ellen, for how his words about her were spliced.
Overall, Corey wasn't pleased with his episode, saying that producers "Franken-clipped" a majority of his scenes.
Article continues below advertisement
What is Corey Phelps up to now?
Along with spending time with his siblings and continuing his weight loss journey (often going for five-mile morning walks in Kennesaw, Ga.), Corey is studying Human Services at Kennesaw State University. He's on track to earn his bachelor's degree in 2022
Amazingly, Corey is also preparing for the law school admission test! Despite how his life is portrayed on Too Large, Corey is happy, ambitious, and utterly fabulous.
Season 1 episodes of Too Large air Wednesdays at 10 p.m. EST on TLC.