Fans Are Waiting on a Season 2 of the Discovery Plus Show 'Too Large' — Is There a Release Date?
Discovery Plus series 'Too Large' shows bariatric surgeon Dr. Procter help morbidly obese people change their lives. What's the release date for Season 2?
We'll likely never see the end of supersize reality shows, as series like The Biggest Loser (which has been criticized over the years) and My 600-lb Life gained massive followings. Those two barely tip the scales, however. Whether it's positive progress people enjoy seeing or wild before and after photos, the folks at Discovery Plus recently dipped their toes into the reality TV subgenre.
Article continues below advertisement
Premiering in June 2021, docuseries Too Large sees morbidly obese people embark on extreme weight loss journeys with the help of bariatric surgeon Dr. Procter. While the show aims to focus on its subjects setting goals and changing their lifestyles, it also captures the physical and emotional pain that comes along with the taxing journey. After six full episodes and six "Where Are They Now?" short videos, fans are awaiting a second season of the intimate docuseries. So, is there a release date for Too Large Season 2?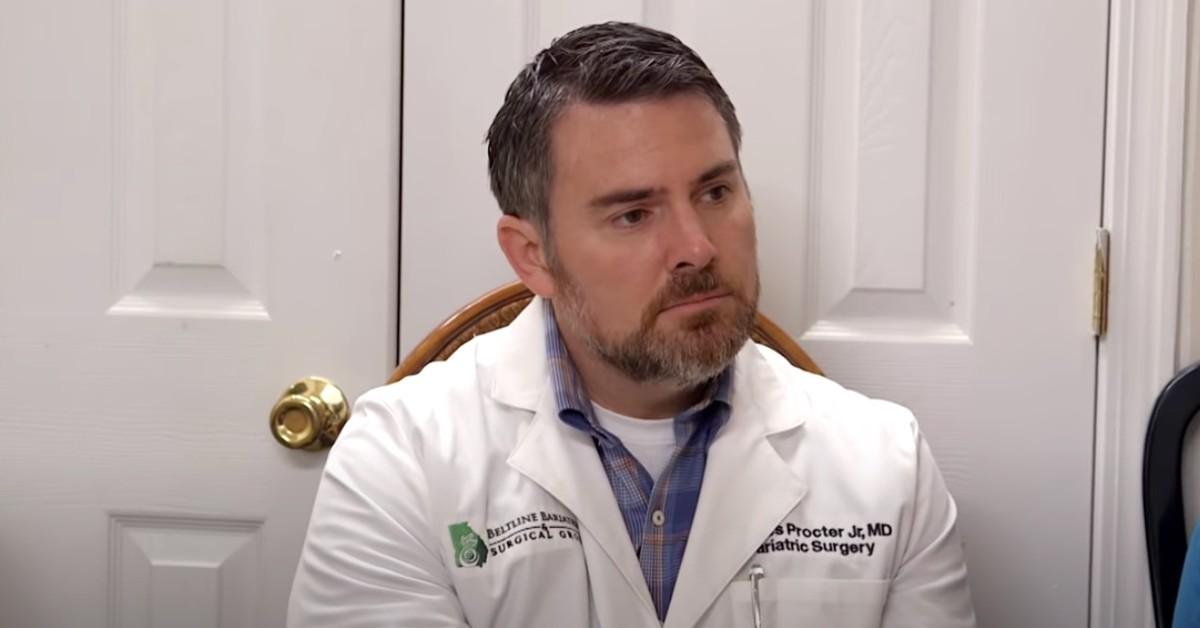 Article continues below advertisement
Season 1 of 'Too Large' made its television debut on Nov. 10, 2021, on TLC.
After Too Large's run on Discovery Plus from June to July 2021, TLC picked it up. It does boast every aspect of a somewhat-exploitative TLC reality series, after all. Practically, the only difference between Too Large and My 600-Lb. Life is that the former features Dr. Procter (who fans have deemed a "daddy"), while the latter features the sassy, no-nonsense Dr. Nowzaradan.
"He is not just a talented surgeon but he's compassionate and has the greatest bedside manner," Meghan Crumpler — who's featured on Too Large's premiere episode — said of Dr. Procter. "He makes me feel like a human being and is not judgmental."
The 43-year-old patient's kind words imply the handsome bariatric surgeon's charm and emotional intelligence add to Too Large's appeal.
Article continues below advertisement
As for TLC's decision to pick up the show, understandably some people were confused. TLC essentially decided to air reruns and spin it as a new series. "Is this a new season? Because I saw this already on Discovery," one Instagram user wrote in response to a TLC post promoting the premiere of Too Large.
Comments like that beg the question: Will there be a Season 2 of Too Large?
Discovery Plus has not yet confirmed or denied whether or not a second season is in the works.
While we'd love to give fans a concrete release date for Too Large Season 2, it doesn't exist yet. TLC is airing the show on cable TV (on the same day as the near-identical My 600-Lb. Life), therefore giving it a broader audience. That may be an indication that the series has a promising future.
Season 1 episodes of Too Large air Wednesdays at 10 p.m. EST on TLC.