Why Wait? Here Are the Top Super Bowl Commercials of 2021 So Far
With Super Bowl 55 on the horizon, fans are eagerly looking ahead to the top Super Bowl Commercials that have already been released in 2021.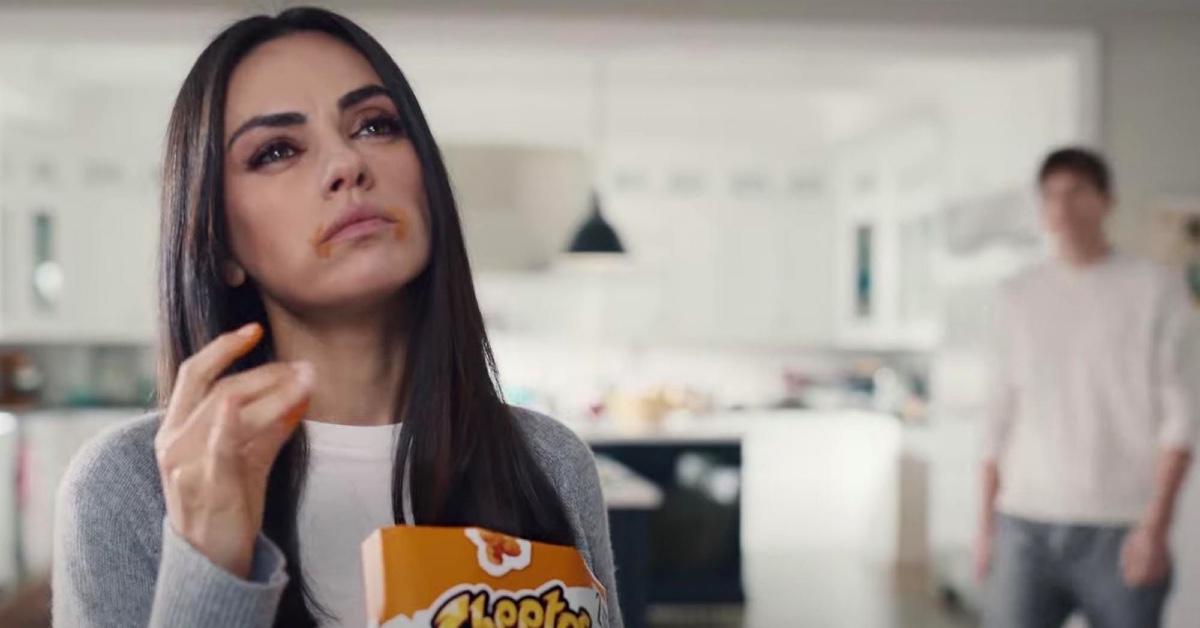 Never has there ever been more coveted air time than during the Super Bowl. An American tradition at this point, Super Bowl commercials typically highlight highly anticipated blockbusters, celebrities doing fun bits, or just plain random entertainment.
Article continues below advertisement
Here's a look at the top Super Bowl commercials for 2021.
Which is why, ahead of Super Bowl 55, sports fans and pop culture enthusiasts alike are wondering: What are the top Super Bowl commercials of 2021?
'Wayne's World' unites with Uber Eats.
Article continues below advertisement
Everyone loves a good dose of nostalgia, and if there was a time to call back to the 80's, it would be now. Wayne's World stars promote Uber Eats and tease a larger Super Bowl ad to follow on the day of the big game that they cannot name "for legal reasons."
'Seinfeld' star Jason Alexander gets a thorough washing with Tide.
Article continues below advertisement
In this hysterical commercial from Tide, one man's Jason Alexander hoodie goes through a lot of wear and tear before it eventually goes through the wash. Jason himself even makes an appearance at the end for added laughs.
Alexa turns up the heat with Michael B. Jordan.
Article continues below advertisement
No one can resist the allure of Michael B. Jordan, and clearly, the folks from Amazon know what's up. This commercial pictures Alexa in a different form, and let's be real, who wouldn't want Michael B. Jordan's melodious voice reading us cooking measurements?
Squarespace remixes a Dolly Parton classic.
Article continues below advertisement
Living legend Dolly Parton came out of musical retirement to provide this flipped version of "9 to 5" to encourage people to pursue their dreams outside of the typical workday. Squarespace wants you to embrace the "side hustle," and Dolly's music is the perfect tune to hum along while you work.
Cheetos create a divide in the Kunis-Kutcher household (and Shaggy makes an appearance!).
Article continues below advertisement
In a recent interview, Mila Kunis and husband Ashton Kutcher admitted that they don't work together on account of their children, but the premise of this commercial made Mila literally skip out the door to work!
Scotts and Miracle-Gro captures celebrities in their backyards.
Article continues below advertisement
Has anyone been wondering what celebrities are doing in quarantine? According to the likes of Martha Stewart, John Travolta, and many others, the answers may vary. The important factor is, of course, their immaculate lawns, kept evergreen by Scotts & Miracle-Gro.
Michelob Ultra encourages A-list athletes to express their happiness.
Article continues below advertisement
This commercial celebrates some incredible athlete wins while also promoting the idea that happiness is key for pushing toward victory. Happiness includes spending time with friends, family, and of course, Michelob Ultra beer.
Doritos has Matthew McConaughey in 2-D.
Article continues below advertisement
In a Flat Stanley-esque take on Matthew McConaughey, this actor realizes he hasn't been feeling like himself. The best way to help? New, crunchy, 3-D Doritos!
Bud Light goes full superhero mode in a commercial team-up.
Article continues below advertisement
In this Avengers-style team-up of prior Bud Light champions, past Bud Light commercial stars must unite to save Bud Light once and for all. Never fear, it's Post Malone and Bud Knight to the rescue!
Chipotle promotes sustainability over celebrity.
Article continues below advertisement
Chipotle doesn't need fancy stars or celebrity shout-outs to make a difference, at least, not according to this commercial. The age-old question of "How can a burrito change the world?" finds its answer with Chipotle.
Lil Nas X teases new music with Logitech.
Lil Nas X has kept fans in agony waiting for a single titled "Call Me By Your Name," and it appears he's finally released more than a snippet over on Twitter for this new commercial with Logitech. Not only does his speech encourage dreamers and creatives, but hopefully it means the full song is coming soon!