Nikki Bella Reveals Younger Brother Accidentally Found Her Drawer of "Sex Toys"
Who is Nikki and Brie Bella's younger brother J.J. Garcia? What to know about the 'Total Bellas' star, including a traumatic sibling event.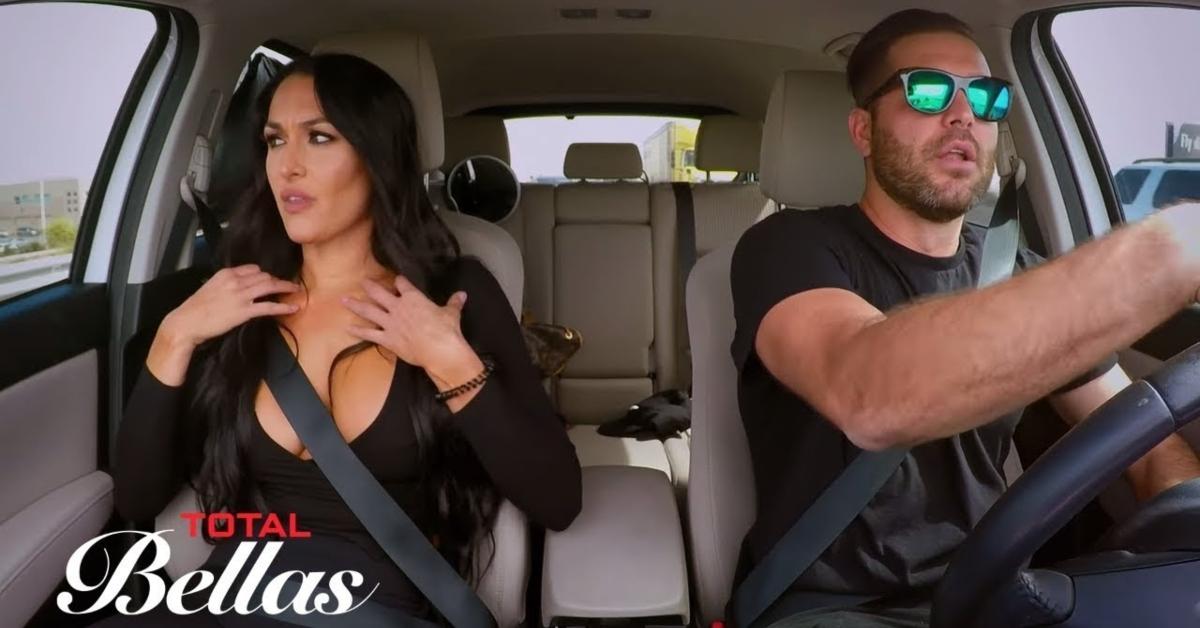 Nikki and Brie Bella also known as the "Bella Twins" have been graciously letting cameras film their everyday lives, which showcase their personal and career ups and downs in their E! reality series Total Bellas.
Throughout the past five seasons, viewers have been tuning in to watch the drama, tears, and much more unfold. Aside from getting the inside scoop on the twins' lives, fans have also been introduced to their family members.
Article continues below advertisement
Though he has not appeared in every episode, one person who has made an appearance in the reality docu-series is the Bella twins' brother J.J. Garcia. So, who is the reality stars' younger brother?
Meet the 'Total Bellas' stars' brother J.J. Garcia!
J.J. currently lives in Arizona with his wife Lauren (Lola) Garcia and their two girls, Vivienne and Alice. The couple is a power pair and are total influencers, posting partnerships with Dove Men, Orange Theory Fitness, Hello Fresh, Disney Junior, Charmin, and more.
Article continues below advertisement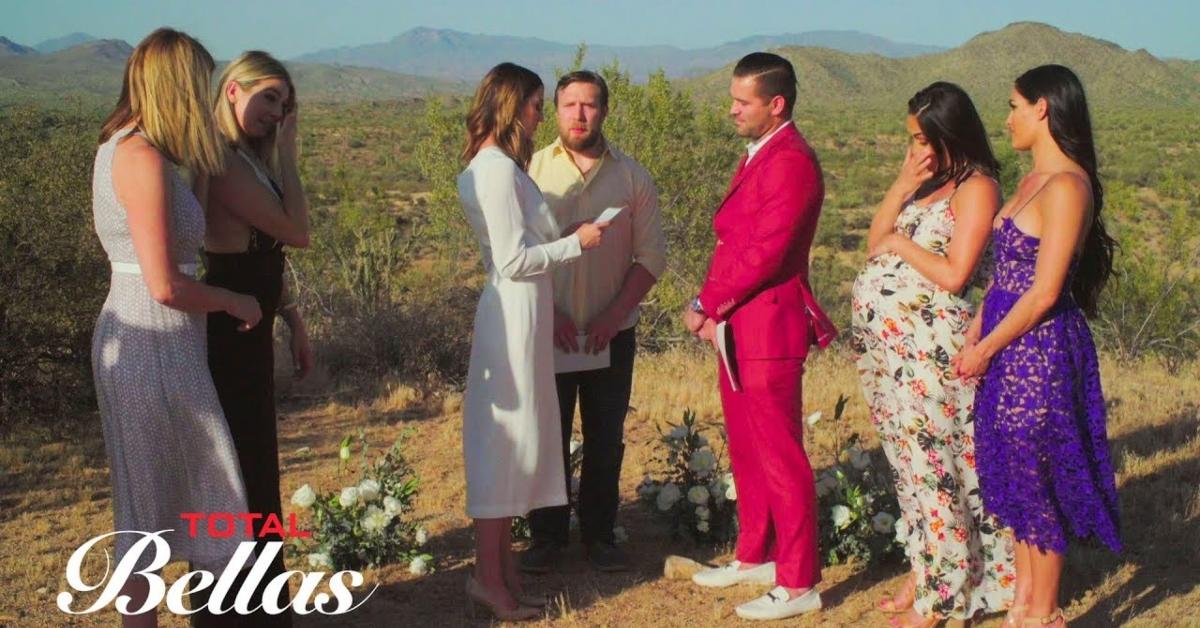 Aside from posting about their current business ventures, the two also regularly share adorable pics of their baby girls. Most recently, the reality star posted a photo of himself helping his eldest daughter put on a pair of gloves to help take extra precautions during this coronavirus pandemic (also known as COVID-19).
Article continues below advertisement
"In times like these I try to look at the positive and that's getting some quality family time in! We will get through this and our lives will be back to the hustle!" he captioned the sweet shot. "Enjoy your family and help your community! We are in this together!!! Also be sure to thank the people that are still grinding so we can eat and stay healthy!"
Seriously, their family is so adorable!
Article continues below advertisement
Nikki and Brie Bella may have traumatized their little brother!
In an October 2019 episode of A Little Late with Lilly Singh, the Bella twins appeared on the talk show and revealed a few details about how they may or may not have traumatized their younger brother. Nikki revealed that J.J. offered his help in locating her birth certificate, but accidentally stumbled upon something he shouldn't have ... a drawer filled with sex toys.
Brie began: "He opens up her top drawer and he was like, 'She has to be kidding me.' Am I allowed to say sex toys? A gazillion sex toys! He called her and goes, 'Your birth certificate is in here?'''
Article continues below advertisement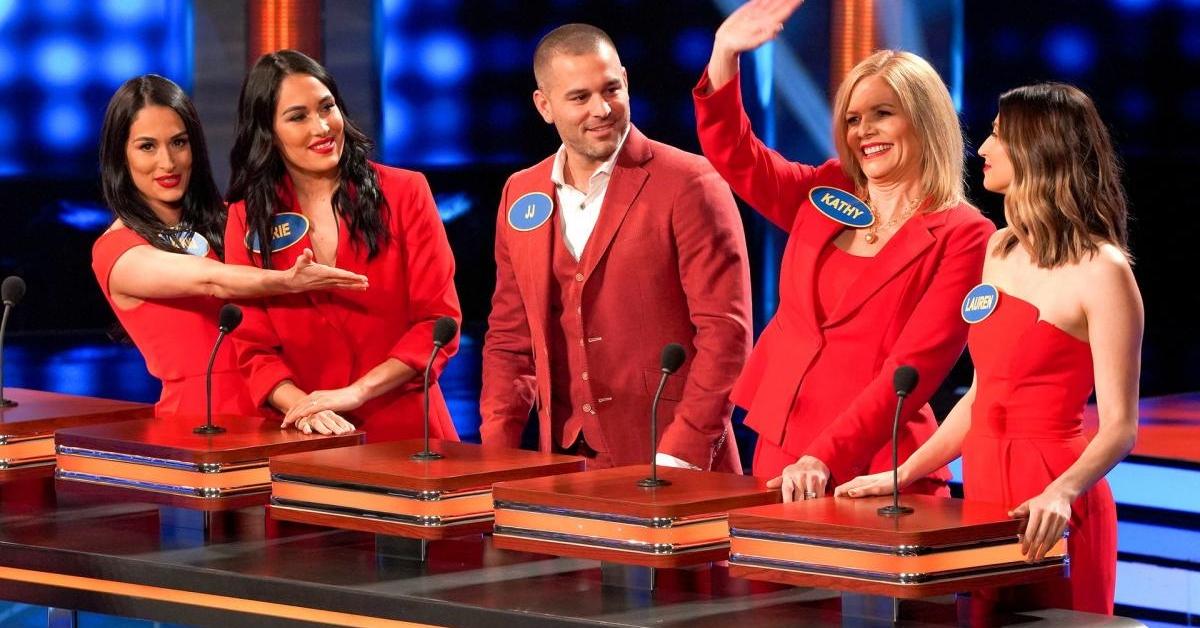 Nikki added: ''I totally forgot. Then when he said it, I was like, 'Oh yeah.' Because I was thinking that if anyone was ever to rob me, no one was going to dig under my sex toys to take my social security card and my birth certificate. I thought it was a great plan!''
Following the traumatic event, J.J. eventually retrieved his sister's birth certificate. But, Nikki was also a bit bothered by it as well and revealed that she had to throw out the toys because her bro had "seen and touched" them.
Well, that's certainly one way to scare your siblings into never going through your things!
Total Bellas airs Thursdays at 9 p.m. ET on E!.