Travis Kelce Brought Back His Mustache for a Special Someone
When Kansas City Chiefs tight end Travis Kelce went back to rocking a mustache, and it was all thanks to head coach Andy Reid. Read on for details.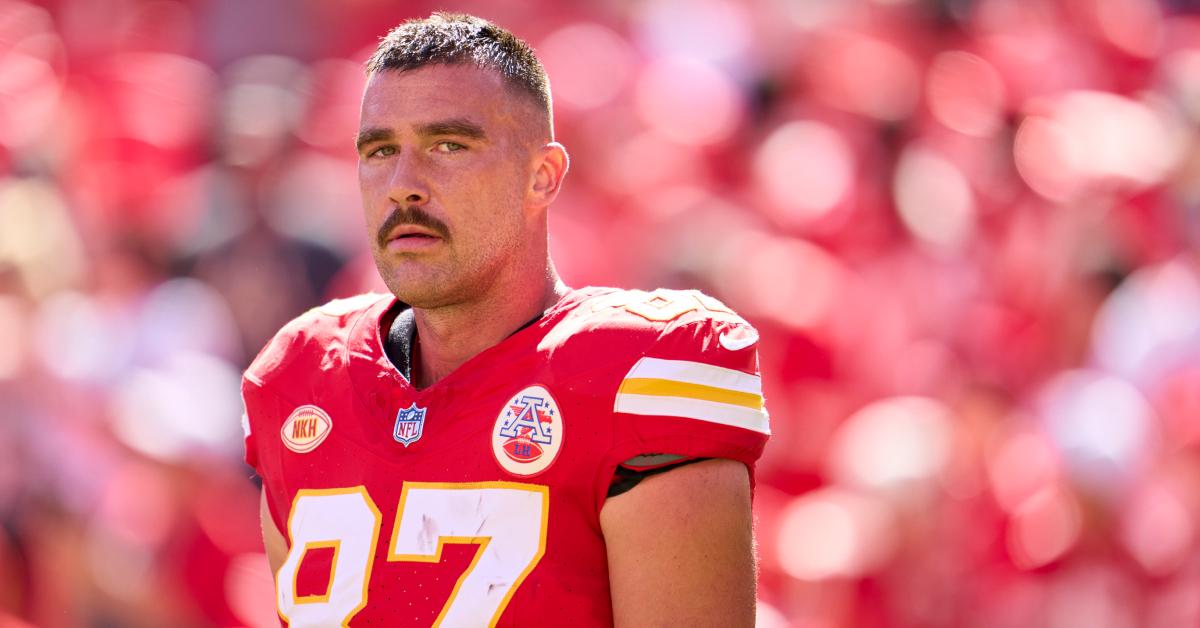 The Gist:
Travis Kelce has made headlines for his relationship with Taylor Swift.
The media interest has brought attention to his appearance, specifically his mustache.
In August 2023, he revealed he brought back the 'stache because he wanted to change his look.
Article continues below advertisement
Amid his high-profile relationship with singer-songwriter Taylor Swift, Kansas City Chiefs tight end Travis Kelce changed up his look. The two-time Super Bowl champion is rocking a mustache these days — why is that? Does it have anything to do with the "Cruel Summer" singer?!
Keep reading for all the known details!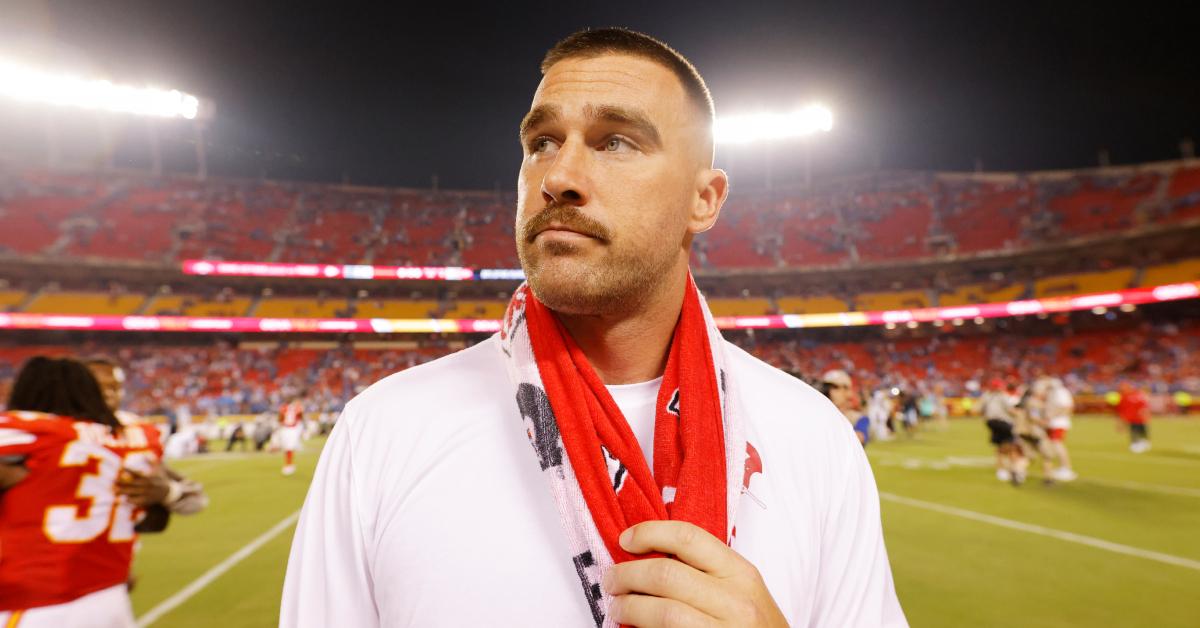 Article continues below advertisement
Travis Kelce brought back the mustache for "fun."
On Aug. 2, 2023, the Chiefs' official X (formerly known as Twitter) account revealed Travis's bold new facial hair: "The stache is back," they announced alongside a photo of the four-time All-Pro at training camp.
Travis, who's considered one of the greatest tight ends of all time, showed off his mustache on Inside Training Camp Live. He joked that his new look earned him the nickname "El Travedor" before pointing out that this isn't the first time he's embraced the 'stache life.
Article continues below advertisement
"It's just having fun at camp, man, trying to switch up the look," Travis explained the reason behind his mustache. "You get sick of looking at yourself in the mirror with all this fur on your face, and then shoutout to Andy Reid, baby. It's the 'stache time, baby! The power of the 'stache."
Article continues below advertisement
So, there you have it: Travis Kelce's mustache has nothing to do with Taylor Swift and everything to do with the Chiefs longtime head coach Andy Reid (he makes a 'stache look extremely cool).
Travis Kelce's mustache received a mixed response from fans.
Some folks ended up loving the 'stache, but others, not so much.
"Now he looks like a creep," one fan shared on X after the mustache was revealed, while another asked, "WHY DOES HE KEEP DOING THIS?!"
Article continues below advertisement
"Travis Kelce needs to get rid of that mustache," a third person replied, adding that he's "lookin' like somebody Deputy Sheriff." Well, they're not wrong...
Article continues below advertisement
Someone else agreed, jokingly commenting that "Highway Patrol Kelce" is "def pulling you over, tapping the car roof, and telling you to hold tight because you're going to jail."
What is Travis Kelce's haircut called?
According to Man for Himself, Travis's specific haircut is referred to as a "buzz cut fade with mustache." You'll need regular trimmings to keep the buzz cut fade looking fresh, but it's said to be otherwise pretty low-maintenance.
Article continues below advertisement
As for the talented individual responsible for Travis's look? Well, that's none other than Patty Cuts (i.e., Patrick Regan), who is known as a traveling barber for NFL/UFC players and rappers alike.
As Patrick wrote on Instagram in August 2023, featuring photos of his working on Travis:
"Call it a tradition now. Three years and counting sending @killatrav to Training Camp with the Andy Reid Stache 👨🏻 ... @tmz_tv ... Using the @babyliss4barbers SnapFX Trimmer to Do the Job ☘️."
"Legends," someone commented beneath the post.