Chiefs TE Travis Kelce Is Starting to Engage in Political Discussions
As a prominent figure in the sports world, Kansas City Chiefs tight end Travis Kelce prefers to keep his political views to himself.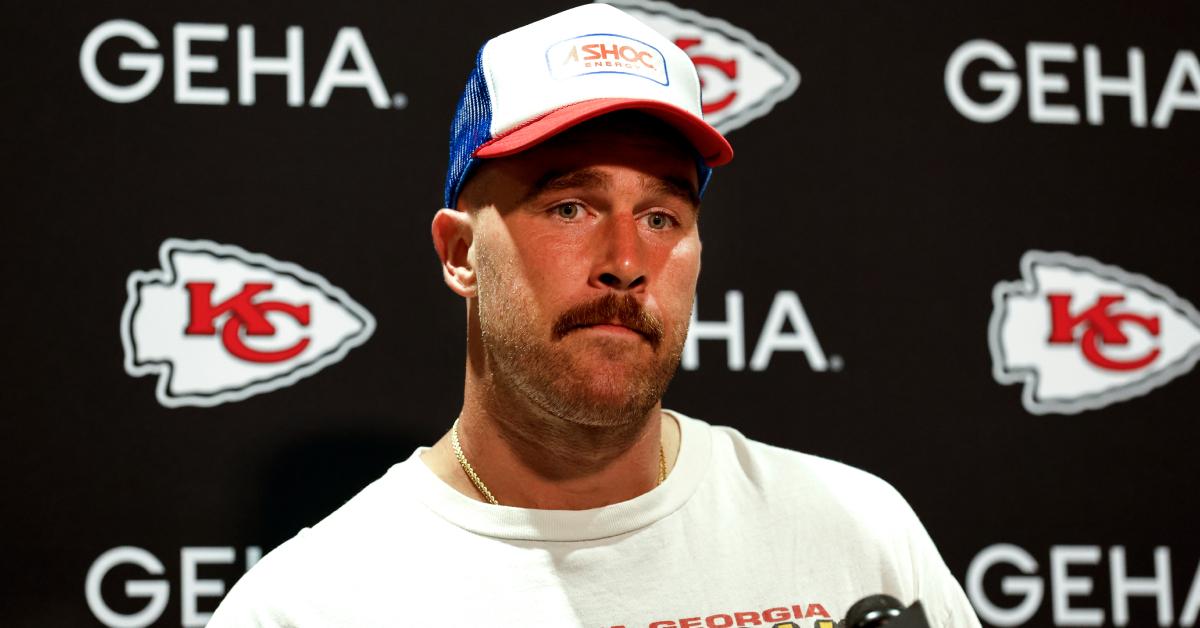 The Gist:
Travis Kelce is the superstar tight end for the Kansas City Chiefs.
As a prominent sports figure, Travis is tightlipped about his political views.
However, he's starting to participate in political discussions.
Article continues below advertisement
Kansas City Chiefs star Travis Kelce is considered one of the best tight ends of all time, breaking several records and helping his team win not just one, but two Super Bowls. His success makes him one of the most prominent figures in the NFL, so it's no wonder fans want to learn more about his life off the football field.
On that note, what are his political views? Keep reading to find out.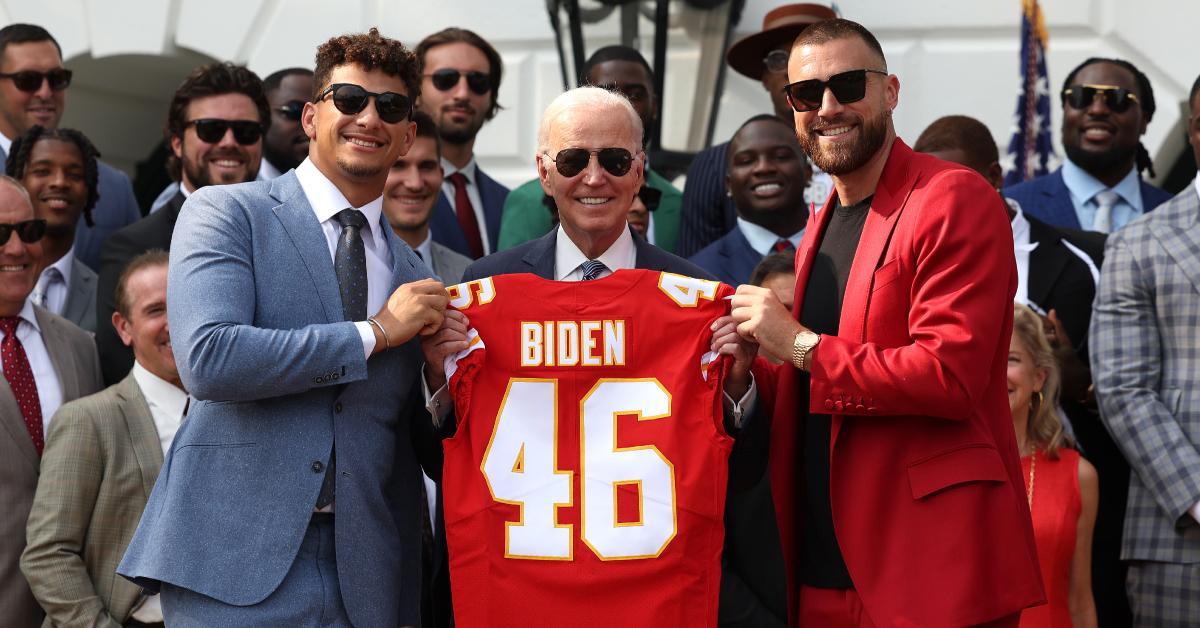 Article continues below advertisement
What are Travis Kelce's political views?
As a notable figure in the sports industry, Travis Kelce's political views can significantly influence public opinion and perception. Whether he likes it or not, his actions and choices have consequences — and they just might impact fans and fellow professional athletes.
With that said, Travis isn't one to publicly discuss politics with other people — but he's also not the type to shy away from fighting for what he believes in. In July 2023, the eight-time Pro Bowler made a statement by appearing in a new ad for Bud Light. For those unaware, many people have been boycotting the beverage ever since transgender TikTok personality Dylan Mulvaney announced she was one of Bud Light's endorsers.
Article continues below advertisement
Travis caught a lot of flak for his Bud Light ad; he knew he would face backlash, yet he still did it. This tells us Travis's decision to work with the brand was more than just doing a beer commercial — he wanted to make a statement and show his support for the LGBTQ+ community.
Article continues below advertisement
In response to the 15-second commercial, the Kansas City Star editorial board wrote, "Tying his reputation to a brand that has been the target of a widespread boycott takes courage, a character trait Kelce often exhibits on the field. In Kansas City, we learned some time ago Kelce was fearless ... [he's] never one to shy away from contact."
Travis hasn't commented on the ad, but his actions speak volumes.
Travis Kelce partnered with Pfizer to promote COVID-19 vaccines.
On Sept. 22, 2023, Travis took to Instagram not only to promote COVID-19 vaccines, but also to announce that he is the new face of Pfizer. He and his mom, Donna, appeared in a 30-second ad to promote the new booster shot.
Article continues below advertisement
"With my schedule, saving time is key," Travis wrote in an Instagram post alongside the video. "The CDC says you can get this season's updated COVID-19 shot when you get your flu shot if you're due for both. That's why I got two shots in one stop! Ask your doctor or pharmacist if it would be right for you. You can also visit CDC's vaccines.gov to learn more and schedule an appointment."
Travis turned off the comments for the post, likely due to some of his fans expressing distaste over the commercial's promotion of COVID-19 and flu vaccines. As expected, that was the case for other social media platforms, with many criticizing Travis for using his platform to remind others to get vaccinated.
Honestly, good for Travis — he's doing great things on and off the field!