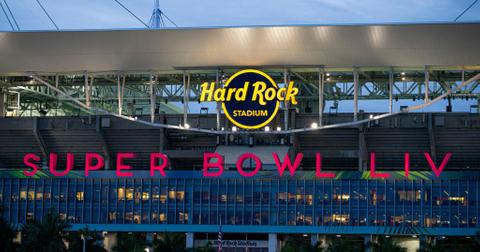 FYI, *This* Is How the Super Bowl Stadium Is Chosen
By Gina Vaynshteyn
The 2020 Super Bowl is almost here! The San Francisco 49ers will be playing the Kansas City Chiefs at the Hard Rock Stadium in Miami, Florida on February 2. While we know why who's playing who, what's more of a mystery is why the 49ers and Chiefs are playing in Florida...even though neither of the teams are from Florida. Why isn't Super Bowl LIV in Missouri? Or California? Is it a weather issue? A venue or space issue? Who gets to decide these things? We did some digging.
How exactly is a Super Bowl stadium chosen? Apparently, they line up a schedule a few years in advance.
The 2021 Super Bowl will be at the Raymond James Stadium in Tampa, Florida, the 2022 Super Bowl will be located in Los Angeles, California at the LA Stadium at Hollywood Park, the 2023 Super Bowl will be in Glendale, Arizona at the State Farm Stadium, and the 2024 Super Bowl is scheduled to be at the Louisiana Superdome (now called the Mercedes-Benz Superdome) in New Orleans, Louisiana.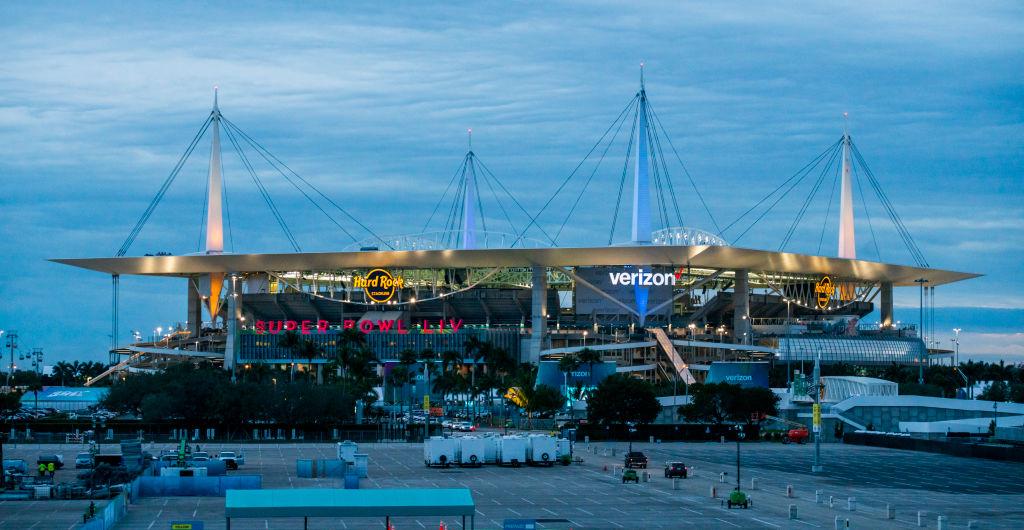 It makes sense that Super Bowl locations are pre-planned and booked way in advance, so that super fans can plan ahead. Plus, organizing the Super Bowl takes more than just a Google spreadsheet. It's probably months (if not years) of planning and booking vendors and sponsors. The cities also need to know way ahead of time so that the hotels and restaurants can provide proper accommodations (some folks will book hotel rooms a year or more in advance).
Cities place a bid with the Super Bowl selection committee.
But why these stadiums and cities in particular? According to Hall of Fame Experiences, each city places a bid with the Super Bowl selection committee and "are put through a rigorous vetting process." It definitely benefits the city that hosts the Super Bowl because the game provides a "huge economic boost." Think about it — thousands will arrive to that city spending cash on hotel rooms, food, tours, and shops. In 2017, CNBC reported Houston, which hosted the Super Bowl, brought in an estimated $350 million to the local economy.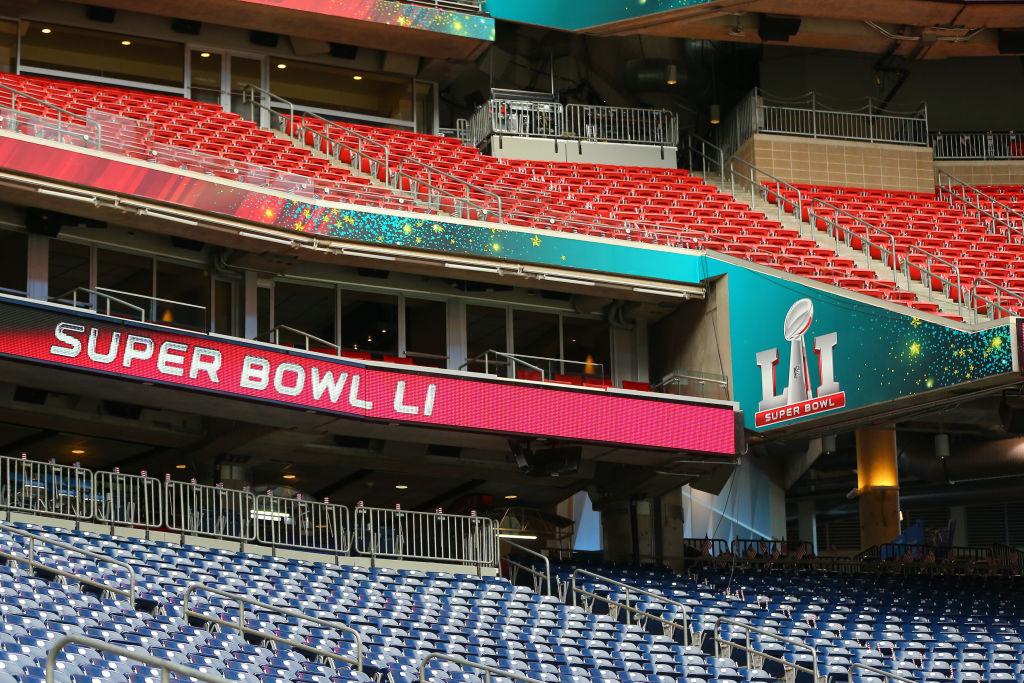 According to Hall of Fame Experiences, the cities that make it to the final round "present their case for fifteen minutes and each team owner from that city is given five minutes to make a plea."
What's factored into choosing which city gets to host the Super Bowl?
What goes into the pleas? Weather apparently used to be a factor, but that isn't the case so much anymore. Each city has to basically put on a show for the NFL owners. For example, in 2012, the city of Indianapolis, Indiana, hired middle schoolers to try and convince the owners after a typed-up letter they sent the year before failed to get anyone's attention (the plan worked).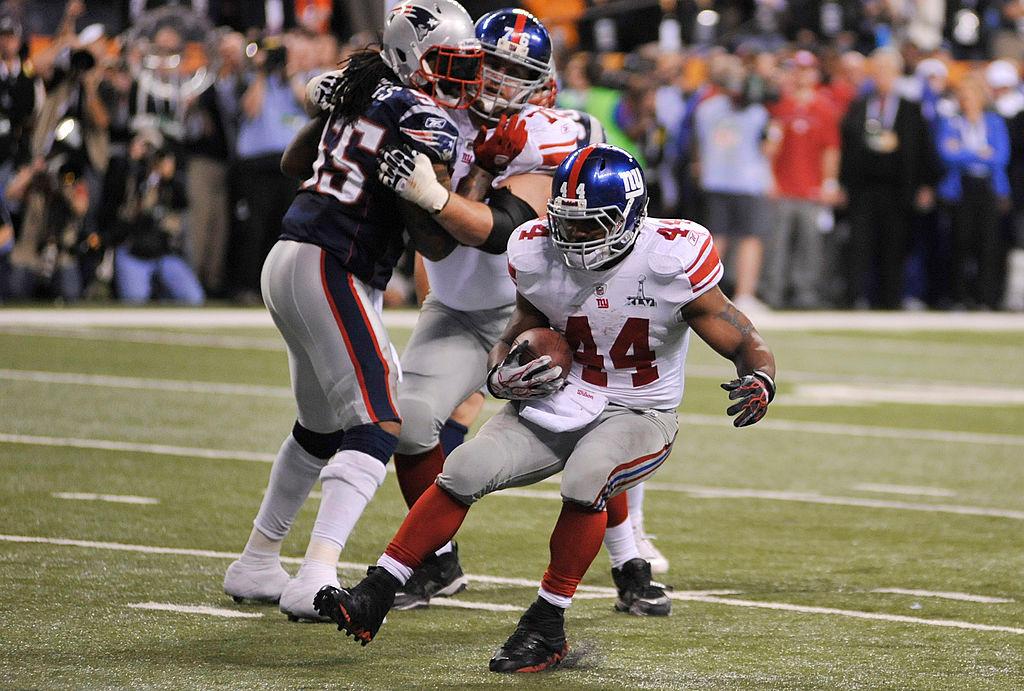 According to The Christian Science Monitor, sometimes bribing works, too. In 2009, Tampa, Florida, promised NFL owners they'd take them out to golf, while in 2007, South Florida offered literal yachts. In 2011, NFL owners got new iPads that were custom designed with the team's logos.
The Arizona Cardinals owner, Michael Bidwell, told the Arizona Central, "It's good old fashioned lobbying. It's just working on relationships, asking for support and making sure we have a competitive bid. I literally spoke to everyone in the league seeking their support."
The NFL owners are allowed to demand a LOT from the city hosting the Super Bowl.
In 2014, the Minneapolis Star Tribune got ahold of a copy of the NFL host-city requirements. The documents read:
"Free police escorts for team owners, and 35,000 free parking spaces. Presidential suites at no cost in high-end hotels. Free billboards across the Twin Cities. Guarantees to receive all revenue from the game's ticket sales — even a requirement for the NFL-preferred ATMs at the stadium.
The NFL's requests covered everything from access to three 'top quality' golf courses during the summer or fall before the Super Bowl, to free curbside parking at a yet-to-be designated NFL House — defined as a 'high-end, exclusive drop-in hospitality facility for our most valued and influential guests to meet, unwind, network and conduct business."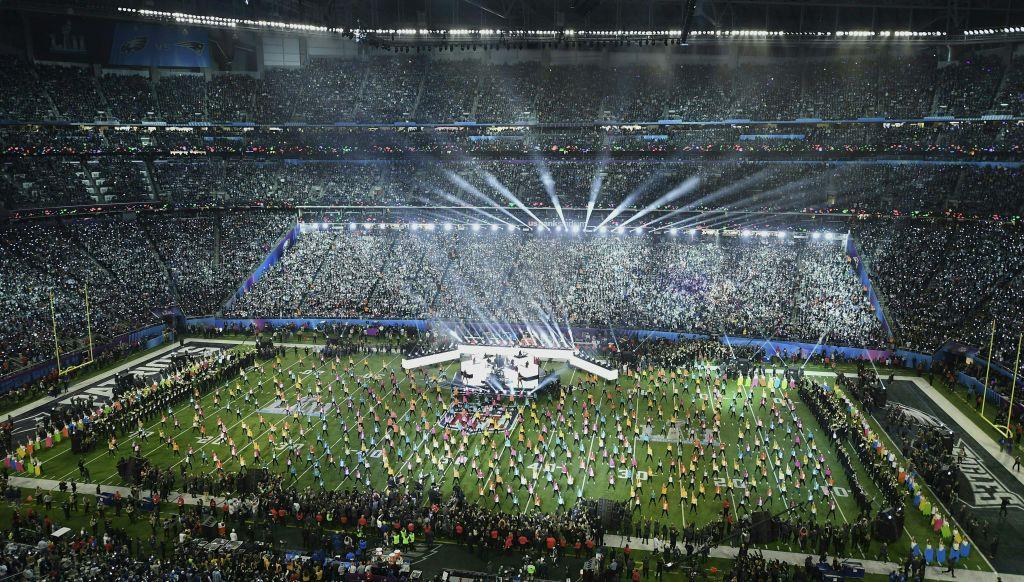 That gives you an idea of what the NFL expects from each city. It does mostly come down to money — and it is costly for cities to bid (and yes — that money is directly coming from taxpayers, aka, you!). According to The Street, the Atlanta Journal Constitution ran an investigation in 2019 that found Atlanta's bid for the Super Bowl cost $46 million. But, as we now know, the city does make it back — and then some.