NFL Brothers Travis and Jason Kelce Could Not Be More Different
Chances are, if you've been following Travis Kelce's NFL career, then you know he has an older brother, Jason, who plays for the Eagles.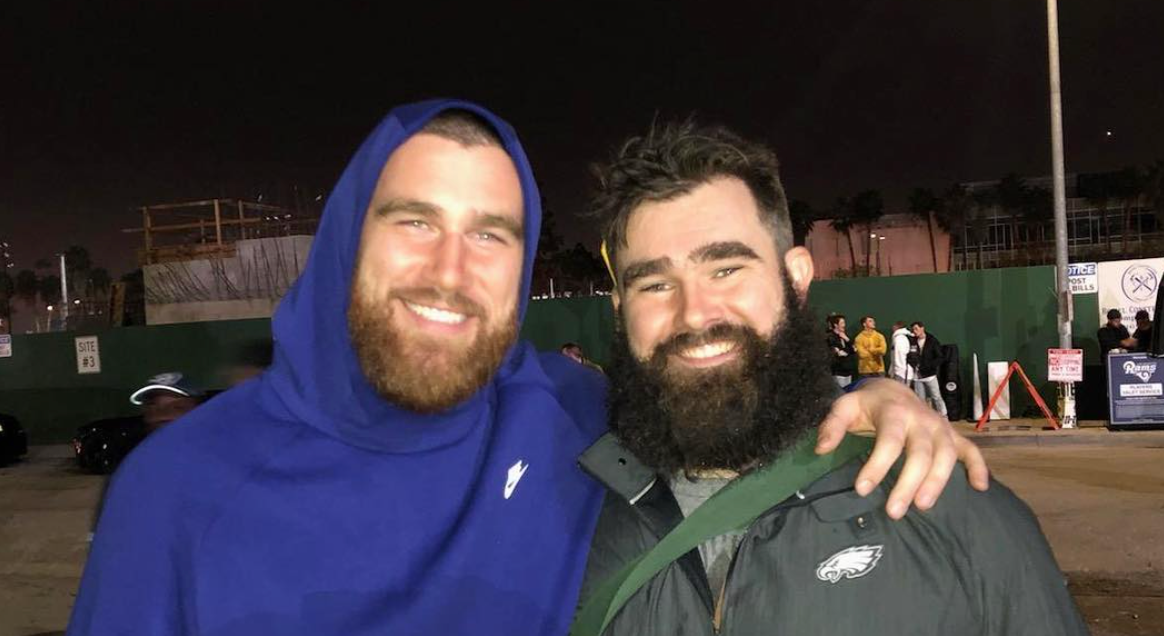 On Nov. 7, Kansas City Chiefs TE Travis Kelce was fined $12,500 for his post-play celebrations. Apparently he was caught being "unsportsmanlike" when he made his goalpost dunk. Rules around goalpost dunks were made in 2013 back when the Saints TE Jimmy Graham's goalpost dunk misaligned the post, and the game had to be put on pause to fix it.
Article continues below advertisement
Amid the controversy, attention was focused on Travis — and NFL fans found themselves wondering if he has siblings. Let's take a closer look.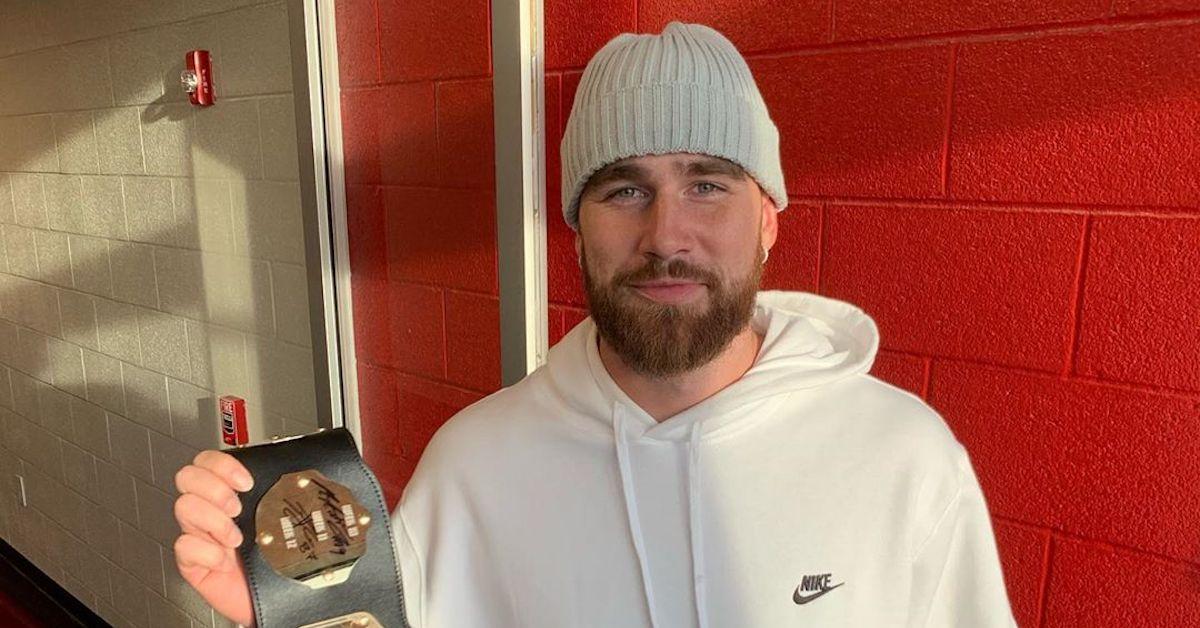 Article continues below advertisement
Some football fans are pretty bent out of shape about it (no pun intended) because it seems like such a silly thing to fine someone for. "I never understood why you can't celebrate however you want in these leagues? Meanwhile, in soccer you can do crazy celebrations," one person tweeted. "You know they can take that unsportsmanlike like conduct and shove it. Players are on end zone with choreographed moves for 20 seconds and more. TK dunks a ball and gets fined that's just [BS]!" another tweeted.
Article continues below advertisement
Fine or not, Travis is still on a roll this season. In fact, he's been lauded as an incredibly talented player for five total seasons. Fansided claims that "At this point, Kelce is well positioned to make it five straight seasons with 1,000-plus yards receiving," and that Travis is "on pace this season for 12 touchdowns." His talent seems to run in the family, since his brother also plays for the NFL.
Article continues below advertisement
Does Travis Kelce have siblings?
Travis Kelce has an older brother, Jason Kelce, who plays center for the Philadelphia Eagles and is a Super Bowl champ. The 33-year-old was drafted by the Eagles in 2011. The brothers were born in Westlake, Ohio. They also played football in high school (Jason was a linebacker and Travis was a quarterback)
Surprisingly, their dad Ed says their "best sport" was actually baseball. Due to their competitive nature, they used to fight a lot as kids, but are now super close and supportive of each other. However, they couldn't be more different.
Article continues below advertisement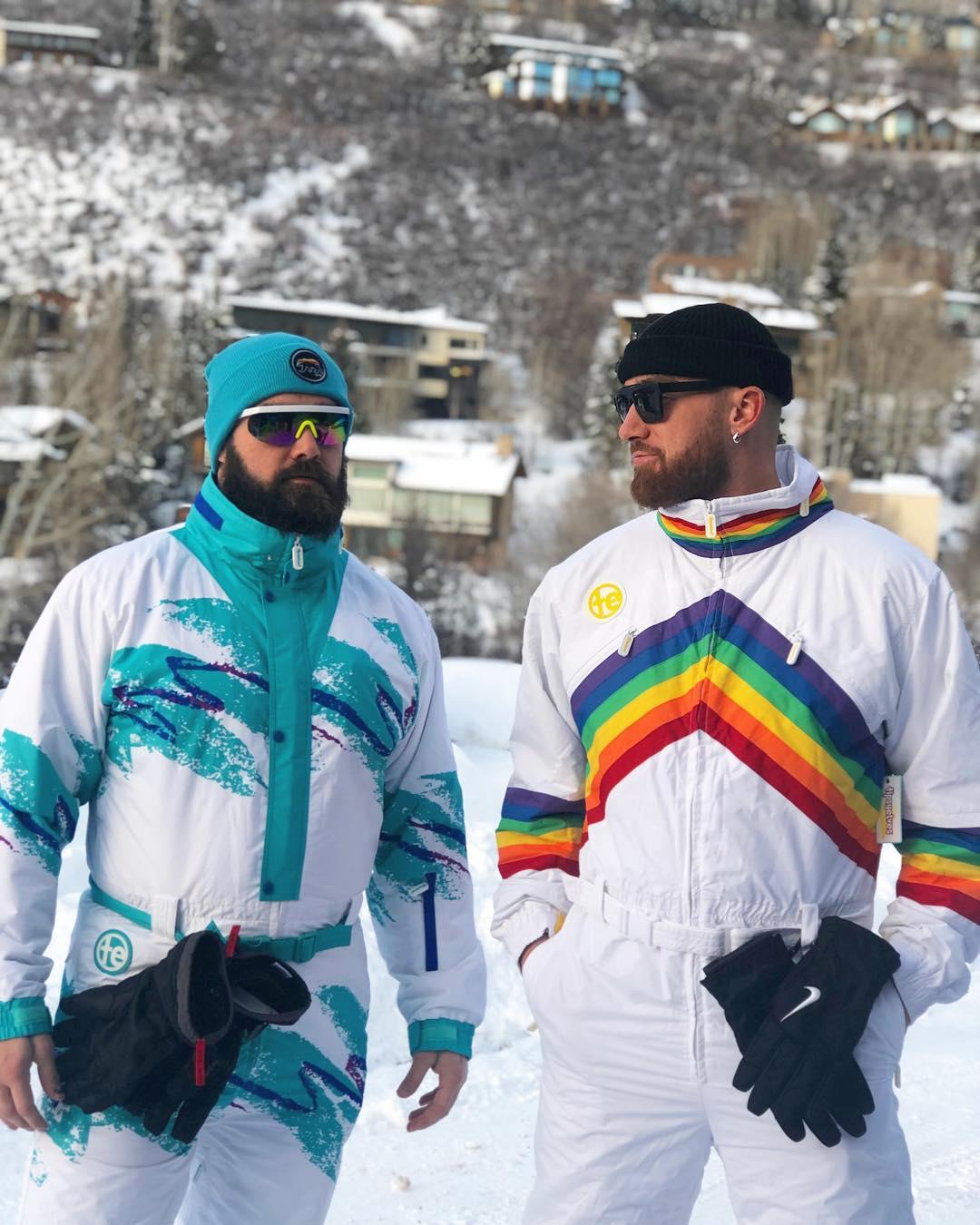 "They started fighting, and [Travis] literally drove [Jason] into the floor in the kitchen, and the stove bounced off of the brackets," their mom Donna told ESPN. Later on, after their dad hurt his back trying to break them up, they seemed to understand they couldn't been brawling with each other.
Article continues below advertisement
"I think that's when both of them finally realized they were equals and that they couldn't do this anymore. That was the end of it. No one picked a fight with the other one after that. It was over," Donna said.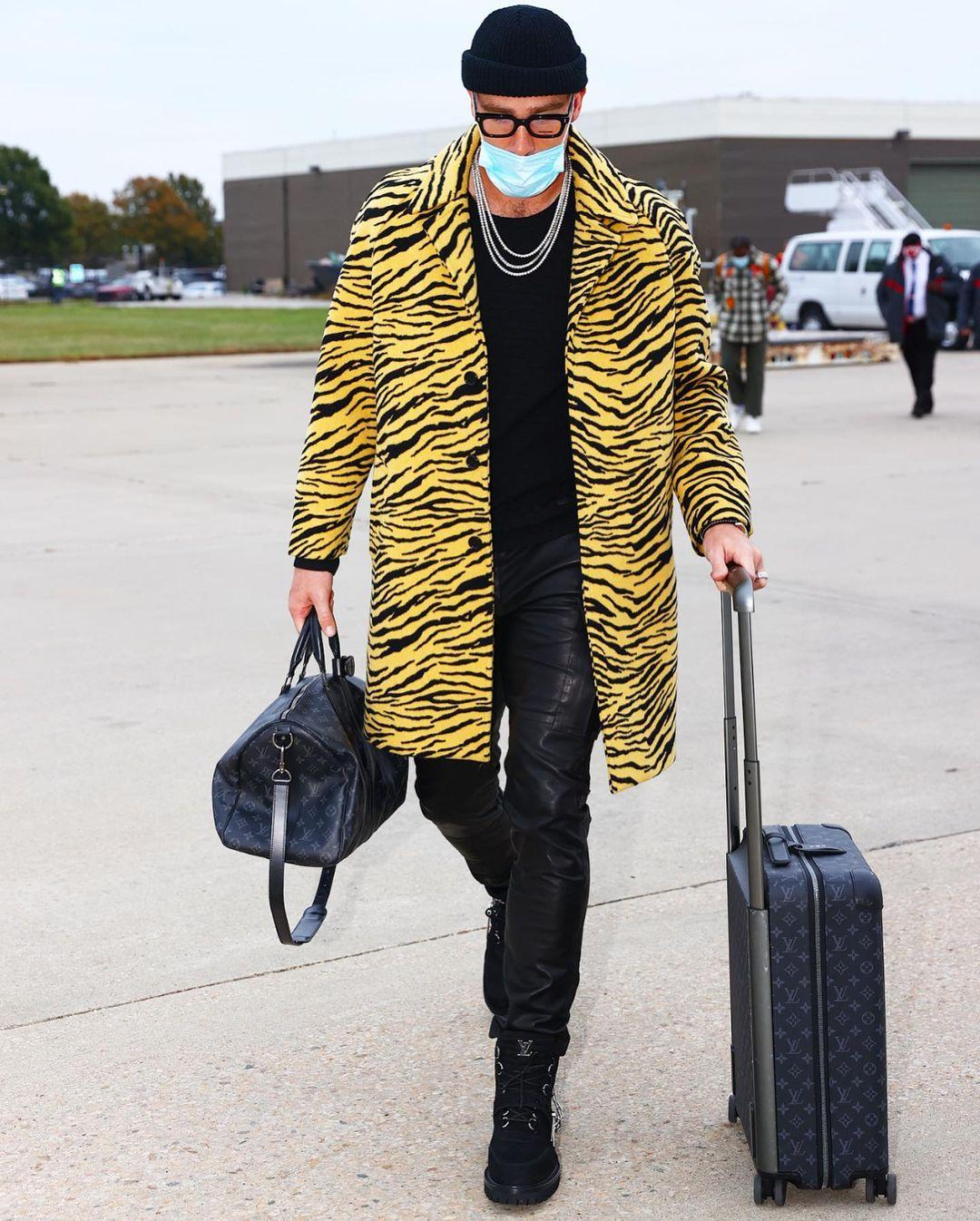 Article continues below advertisement
People love the brothers because they are so incredibly different even though both went on to play professional football. Travis's style is playful and loud, while Jason keeps things understated and calm. Travis also showed off a lot more as a kid — he'd put all his sports trophies on full display, while Jason's were tucked away in a box.
These personalities are even evident on social media, which Travis updates regularly. Jason's Instagram bio, on the other hand, reads "I hate Instagram and all related social mediums. Notifications are off, DMs handled by a third party. Expect no interactions." Okay, Ron Swanson!
Article continues below advertisement
Ed told ESPN, "[Travis] was always a lot more concerned how he looked going to school. Jason, you'd have to tell him, 'You can't wear that. It's got pizza sauce from last night on it.' Travis would ask you to iron his jeans. There was always that thing about looking good."
Article continues below advertisement
Donna added, "[Travis's] image was very important to him and how other people looked at him and felt about him. Jason is pretty much the type of guy where it's like you either like me or you don't, and this is the way I am and I'm not changing. That's about the only difference between the two of them."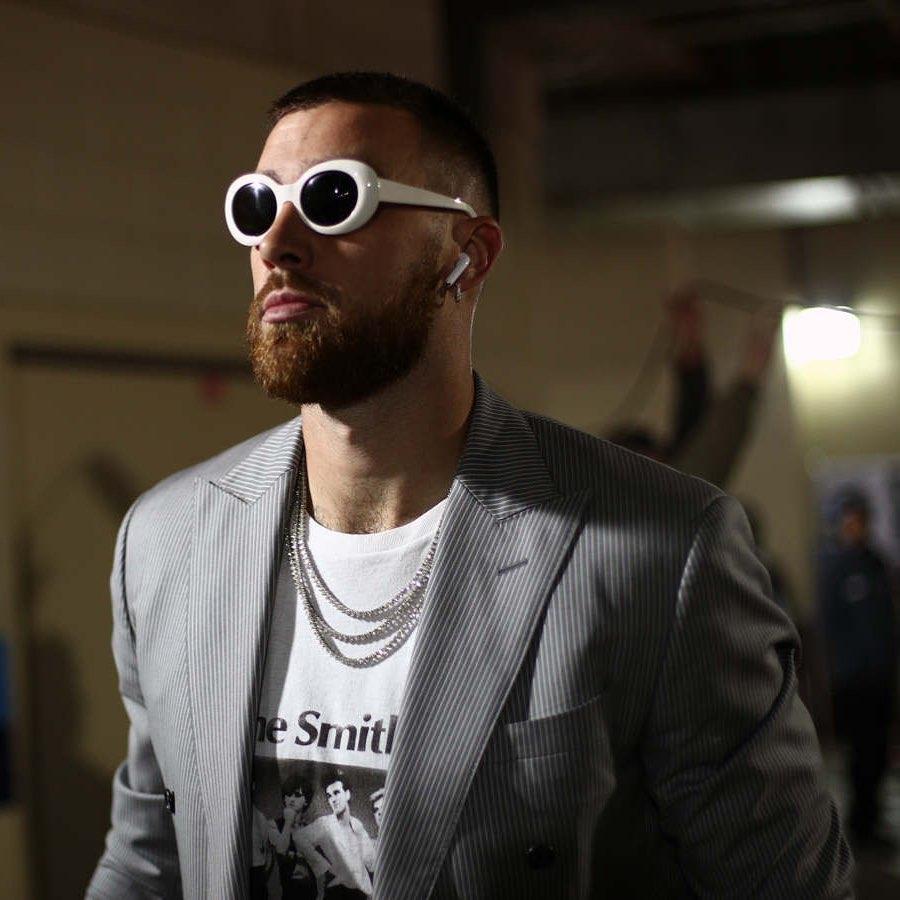 She went on to say, "What they care about and what they value in life I think is basically the same. It's just one has a little bit more need to be put together physically and the other one needs to be accepted for who he is."
The next Chiefs game vs. the Raiders starts tonight at 5:20 p.m. EST. Catch the Eagles next Sunday playing the Giants.